Community Empowerment and Education in Kilimanjaro, Tanzania
Teach language and literacy skills to children, teenagers and adults through interactive classes and informative workshops in Moshi, Tanzania.
Program Code: TZKM0844P
Program Information
More than 40% of Tanzania's youth are left out of a quality lower-secondary education, highlighting a problem that directly affects the long term economic viability of the community. Lack of education leads to a cycle of poverty that can be hard to break, often repeating itself from generation to generation. On this program, which is hosted in the small rural community of Moshi on the foot of Mount Kilimanjaro, you will assist with initiatives promoting community development and the improvement of the quality of education in the region.
Overview
On this program, you may get involved with a selection of different activities, including teaching English, Swahili and/or basic literacy, working alongside local educators on early childhood development, or even participating in improving the adult literacy rate in the community. You may also work to enlighten teenagers about health and gender issues, encouraging them to make smarter choices for their own futures. Education provides community members with the opportunity to find employment, and tourism creates a lot of jobs in Tanzania.
You could also spend time with the older members of the community, where you will host creative activities, share stories, play games and engage with the people who live in elderly homes, aiming to improve their mental and physical health and adding daily joy to their lives.       
Other than your work on the program, you will also be immersing yourself in Maasai culture in the heart of Kilimanjaro, as you learn about traditions and the rich history of the region. Learn Swahili, the local language of Tanzania, which will help to support your work on the program. On your time off, you will be able to explore the most extraordinary of wildlife destination in the Serengeti, while making friends for life, as you embark on a journey to become a global citizen.  
HIGHLIGHTS



Improve your general  employability, by gaining valuable hands on experience in the field;




Take part in various classes and workshops, including those focused on Maasai literacy, adult English, early home outreach or women's group education;




Teach teenagers about important health and gender issues in the community;




Help out on the Vocational Skills Programme, working with young adults to develop life and vocational skills to help them get jobs;




Contribute towards the UN Sustainable Development goals, in particular, #4, Quality Education;




Meet fellow participants from all over the world, growing your network in your field of interest.




Spend time near Mount Kilimanjaro, one of the world's top hiking and tourist destinations.



Program Details
Life On Base
Kilimanjaro is one of the most recognised tourist destinations in the world. It is the highest mountain on the African continent, spanning roughly 4,900 metres (16,100 ft) from its base, and 5,895 metres (19,341 ft) above sea level. Moshi is a buzzing tourist town at the foothills of the mountain, providing the perfect setting for a volunteer program or internship. The town is packed with cafes, restaurants, bars and local amenities as well as many hotel lodges with swimming pools where you can spend the weekend relaxing, all within walking distance of the volunteer house.
Accommodation Tour
ACCOMMODATION
Housing is basic, yet comfortable and amenities you require are provided on base. While participating on a program, you will be sharing en-suite dorm room facilities with a maximum of three other volunteers. Hot water, towels, pillows, bedding and mosquito nets are provided as are shelves to store your things. A laundry service is available as well as a safe on location, should you wish to store your valuables while out on a project.
MEALS
In-house chefs on base will cook three meals a day during the week, as well as over weekends. Most types of dietary needs will be catered for. Drinking water, tea and coffee is available throughout your stay, and soft drinks can be purchased directly from base.
COMMUNICATION
It's relatively easy to purchase a SIM card in town once you arrive in Moshi. This will allow you to use a local Tanzanian number during your stay, but be mindful that your phone will need to be tri-band unlocked from your home network: speak to your provider about this ahead of travelling). Cell phone coverage isn't generally a problem in the areas you will be in. Wifi is available at local internet cafes in town, but not at the volunteer house.
TRANSPORTATION
Airport transfers are included in your program fee, andransport from base to specific project locations will be provided. Any additional travelling during free time will be at your own expense.
CLIMATE
Due to Mount Kilimanjaro's great height, the mountain creates its own weather. It is extremely variable and impossible to predict. Make sure you do some research around the time that you will be on base, but pack keeping the temperamental nature of the climate in mind.
Project Details
The programs in Kilimanjaro are geared towards educational and community development, as well as women's empowerment. Working directly with the local community and in collaboration with established partners, each program aims to provide support for growing the economic viability of the region, as well as an opportunity to empower the local community to lead more sustainable lives.
Programs are coordinated keeping the United Nations Sustainable Development Goals in mind, and our programs in Kilimanjaro promote a host of these, including #1 (No Poverty), #4 (Quality Education), #5 Gender Equality and #12 (Responsible Consumption and Production).
Kilimanjaro's Long-term Objectives:



Grow the landscape for quality education in Tanzania;




Improve basic literacy skills to multiple generations within the local community;




Educate adolescents about important health and gender issues;




Create an interactive learning environment, whether through workshops, classes or presentations;




Promote gender equality in the region, in order to assist in order to assist with facilitating a more balance societal structure.



Training
A GVI program is an investment in your career. No matter which you choose, you will be working toward improving your employability by mastering new social skills, gaining further technical expertise and earning qualifications in many cases. Most of our staff are, in fact, GVI Alumni, and we have helped many of our Alumni discover, move toward, and earn their own personal dream jobs. Each program includes introductory workshops, ongoing presentations, as well as on-the-ground professional support provided by our very own trained staff members. In addition, our training programs are critical for helping us to ensure the long-term impact of our sustainable development projects around the world.
For All GVI Participants
Welcome Presentation
Introduction to GVI as a whole and the work in your specific location. Learn about the short, mid, and long-term objectives of the sustainable development projects at your base, which United Nations Development Goals they impact most directly, and which local partners we work with.
Health and Safety Training
Learn about the Emergency Action Plans in place at your base, the full Risk Assessment, and best practices for personal safety.
Child and Vulnerable Adult Protection Training
Learn about the importance of child and vulnerable adult protection best practices and how to apply them while on project.
Our Ethics
Below is a list of core ethics and best practices we believe are essential to the operation of high quality, ethical volunteer and sustainable development programs. We believe that all responsible volunteer and sustainable development operations should focus upon these principles. If you are considering volunteering, these are some of the key considerations you should question, to ensure that your time and money contributes towards positive change.
Our 10 Ethical Commitments
Locally Driven, Collaborative Projects
We aim to design all our projects in collaboration with local organizations and communities and ensure that they are locally driven.
Clear Objectives & Sustainable Outcomes
We aim to clearly define short-, mid-, and long-term objectives with sustainable outcomes for all our projects.
Impact Reporting
We aim to track, record, and publish the impact of each of our projects.
Working Against Dependency
We aim to build in-country capacity by assisting local organizations in becoming self-sustaining.
Responsible Exit Strategies
For each local organization we work with, we aim to have a plan in place for withdrawing support responsibly.
Clear Roles & Specialized Training
We aim to ensure that ever participant is assigned a clear role and that they are fully trained and supported to carry out their work by specialized staff.
Respect for all
In all our actions we aim to respect the skills and efforts of all and seek to protect the rights, culture and dignity of everyone who engages with GVI.
Local Ownership
We work to ensure that credit for the results of any project, along with any data collected, research conduct, or Intellectual Property developed, remains the property of local organizations.
Transitioning from the Orphanage Model
We do not condone and aim to withdraw support of orphanages and residential care centers.
Child and Vulnerable adult policies
We will live by our Child Protection and Vulnerable Adult policies.
Continual Development
As an organization, GVI is committed to striving toward best practice, and to educating both our potential participants, our partners, and the world at large about them. Both the volunteering and sustainable development sectors are increasingly, and rightly, under scrutiny. Many recent local and global articles highlight poor practices and questionable ethics. GVI is widely recognized for striving to apply global best practice in the volunteering, education and sustainable development sectors throughout our operations by reputable organizations such as ChildSafe.
However, global best practice is always evolving and we dedicate both time and resources to engage with internationally respected experts and learn from the latest research to ensure our programs both fulfil their potential to create maximum positive impact, and minimise their potential to create unintentional negative impact. Along with and as part of the sustainable development and volunteering community, we are constantly learning and applying this learning to practice. We do not always get everything right, but we seek feedback from our community members, partners, participants and our staff, and react accordingly. We know are already doing a great job, and feedback we have received confirms this, but we aim to do even better and are continuously refining our operations to improve upon our already excellent reputation.
What's Included
24-hour in-country support

Access to Alumni Services and Discounts

All necessary project equipment and materials

All necessary project training by experienced staff

Location orientation

Long term experienced staff

Safe and basic accommodations (usually shared)

Three meals a day, cooked by chefs from the local community (weekdays only)

Welcome meeting
What's Not Included
Additional drinks and gratuities

Additional meals on weekends and while not on project

Extra local excursions

Flights

International and domestic airport taxes

Medical and travel insurance

Personal items and toiletries

Police or background check

Visa costs (where necessary)
Support & Safety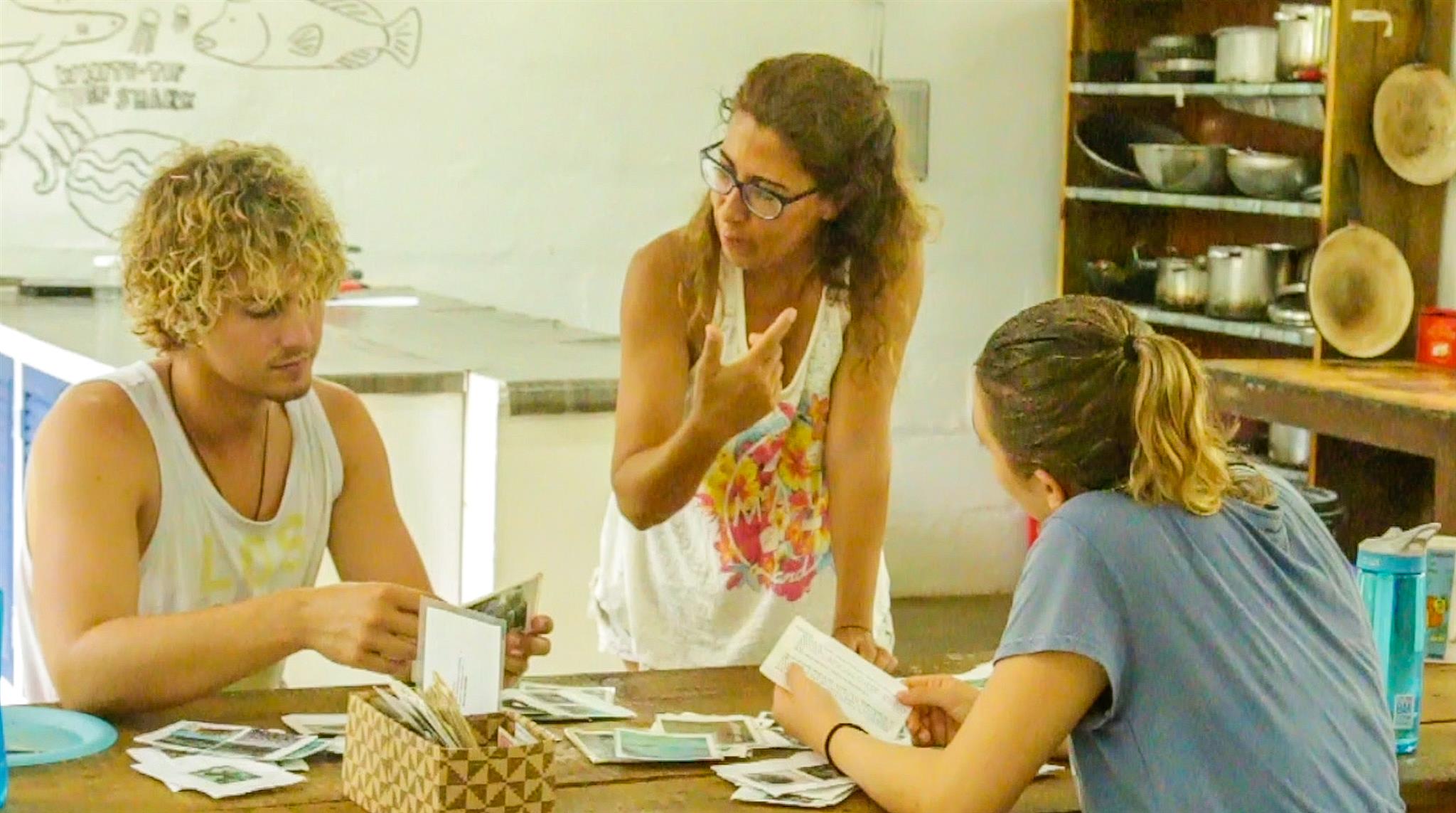 We won't sugarcoat it — Traveling abroad is usually a complex process that carries an element of risk. But this is exactly why we're passionate about providing extensive support throughout the process as well as the highest safety standards during the in-country phase. We believe that volunteering abroad should not only be impactful, but an enjoyable experience that carries as little risk as possible. This is exactly how we've been able to maintain our reputation as the most highly respected volunteering organisations in the sector over the past two decades.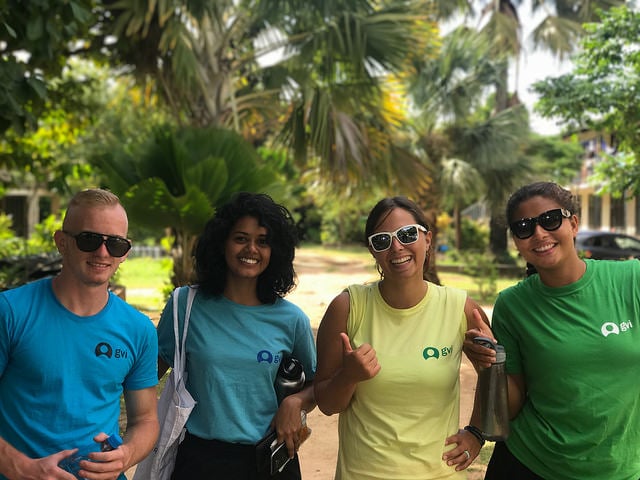 Support
Once a participant books, they will be assigned a personal support coordinator who will oversee their pre-departure journey. The support coordinator helps to bridge the gap between program enrolment and arrival at one of our field bases. Your personal support coordinator will ensure that you are provided with all the necessary information required to apply for visas, background checks, and any other documentation.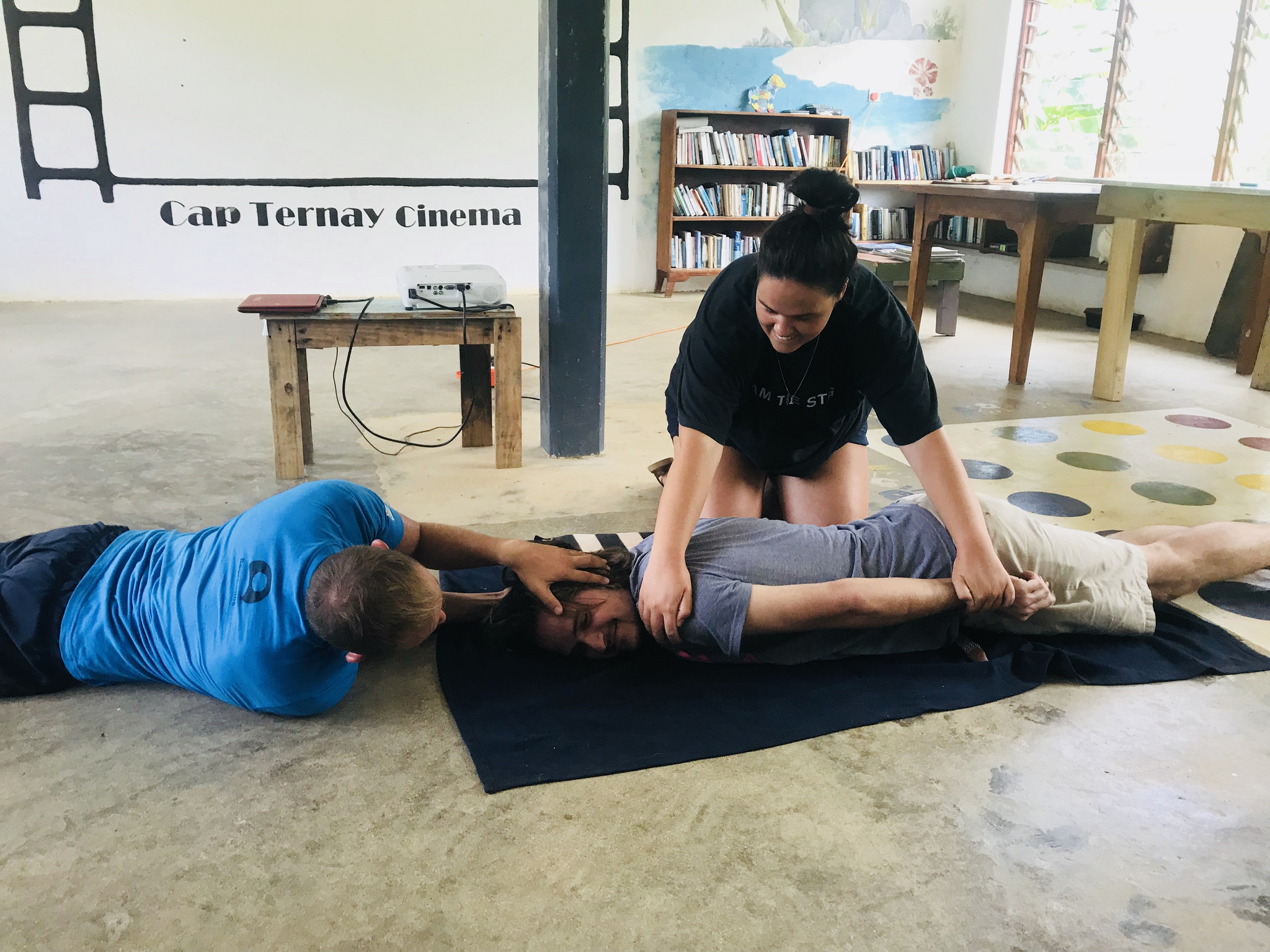 Safety
Upon arrival at the airport participants will be greeted by a GVI staff member. All GVI staff are our own and all our programs around the world are run by our staff. All GVI field staff are background checked, Emergency First Response and safety trained. The minimum staff to participant ratio on GVI's programs is one to six, although on several bases we have a ratio of one to three. When finishing the experience, participants will provide feedback on all aspects of their program.
Health & Safety Case Studies
Country Exploration
WEEKEND SIDE TRIPS



Local travel: Tanzania boasts one of the top rated safari destinations on earth, including the plains of the Serengeti. Plan a trip with your fellow volunteers when you arrive on base.




Ngorongoro Crater: This conservation area also includes the Olduvai Gorge, which, astonishingly, is nearly three million years old.




Hikes in Kilimanjaro National Park: If getting out in nature is something you enjoy doing in your free time, you're going to love visiting the national park.




Cultural Tours: Discover more about Moshi by planning a cultural tour, to grow your knowledge of local heritage.




Zanzibar: A tropical island paradise, Zanzibar is a top tourist destination, and only a short flight away from Kilimanjaro.



FURTHER TRAVEL



Kenya & Uganda: Tanzania is bordered by Kenya & Uganda in the North. Kenya has an incredibly rich variety of cuisine, while Uganda is an agriculturally driven country, made up of breathtaking mountains, savannas and lakes.




Rwanda & Democratic Republic of Congo: These countries can be found to the South of Kilimanjaro. Rwanda has a turbulent but fascinating cultural heritage. The DRC represents over 200 ethnic groups, with nearly 250 languages and dialects spoken throughout the country.




Zambia, Malawi & Mozambique: These growing economies can be found to the to the south of Tanzania, each with their own unique offerings to explore.




South Africa: One of the most beautiful countries on the African continent, South Africa is a mere three hour flight away from Tanzania. Plan a trip to Cape Town after your program should you wish to experience the vast beauty of the region.



Volunteers who went on this program also considered these
Contribute to increasing gender equality by volunteering with disadvantaged women[...]
Teaching
Volunteer with Children
Women's Empowerment
Assist with implementation of livelihood strategies to protect the environment for[...]
Construction
Teaching
Volunteer with Children
Enhance the education of Buddhist novice monks as well as other members of the local[...]
Teaching
Volunteer with Children
Contact Us
Global Vision International
1 Emperor Way, Exeter Business Park Exeter, Devon, EX1 3QS, UK
Learning Provider Number (LPN): 10002692
Centre Number: 17067

Download a Brochure