VOLUNTEER IN PERU
BRAND NEW DESTINATION
Travel to the Western coast of South America to visit Peru, a nation renowned for its cultural history stretching back more than ten centuries and its incredible fusion cuisine to teach children or conduct gender equality workshops in the Incan capital of Cusco. On the weekend, sample Peru's famously delicious seafood concoction, ceviche, and grab yourself a pollero or poncho to take home some authentic Peruvian style.
Where does GVI Work in Peru?
Cusco, known for its grand cathedrals and narrow cobbled streets, is located in southeastern Peru. A city with a proud and ancient heritage, it was declared as a UNESCO World Heritage Site in 1983, and sits at an elevation of roughly 3400 meters! Your role here will be to help the communities of this city work on development projects they have identified as important. This might involve increasing women and children's access to education and their awareness of their rights. Or you could take part in engineering and construction projects to economically heat homes and water during the cold winter months. This will aid in reducing their dependence on wood and coal burning, and lead to an improved quality of life for many of the local communities.
Cusco is used by travelers as the gateway to Machu Picchu, making it an excellent base from which to visit the legendary lost city of the Inca's. Other sites to visit on your weekend excursions include La Catedral, made from blocks filched from a nearby Inca site. To learn more about the rich Inca history you can visit the Museo Inka, which boasts an impressive collection of jewellery, pottery, and hand-woven textiles. If you want to travel more after your program, and after acclimatising, why not go see the wondrous colours of the Rainbow Mountains.
GVI VOLUNTEER OPPORTUNITIES IN PERU
Last year, in 2017, local NGOs and government-run initiatives in Peru reached out to us to find out if we would be willing to help them support communities in and around Cusco with their development projects. This year, in September 2018, our first group of volunteers will be traveling to Peru to help local organisations improve access to education, both for primary school aged children and women looking to increase their professional skill set.
Interested in being one of the first to make a difference in this spectacular South American destination with GVI? Apply today to join.  
Download our program brochures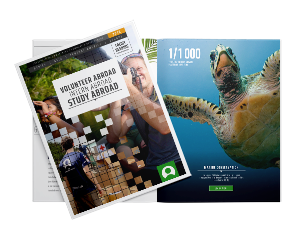 OUR VIDEOS & TESTIMONIALS
We are launching our Peru programs in 2018. In the meantime, take a look at some inspiring videos from our other volunteer projects in Latin America!
Deciding to volunteer and travel to a new country for the first time is an incredibly exciting decision. However, as we all [...]
There are so many awesome things to do in Peru that you'll asking, 'Why am I not there yet?' We've put together a jam-packed [...]