Some of the images in this article were taken pre-COVID-19.
GVI's volunteer trips to Africa give you the chance to make an impact in local projects in some of the world's most exciting destinations.
The vast expanses of the African continent are the ultimate backdrop for adventure. From the glittering beaches of Zanzibar, to the golden savannahs of the Serengeti, and the thundering Victoria Falls in Zambia, each country is filled with natural wonders. 
Add to this the incredible cultural diversity between myriad African nations that together boast thousands of Indigenous groups, cosmopolitan cities, and mighty wildlife such as elephants, lions and rhinos – and you get some of the best travel destinations on the planet. 
To experience all of this in a sustainable and meaningful way, consider taking part in a volunteering program with GVI. 
Volunteer opportunities in Africa are equally challenging and rewarding, transporting you to the heart of local communities and giving you unique insights into life on the continent. Find out how to become a volunteer in Africa, and how you can have a lasting impact through carefully selected projects. 
Where to volunteer in Africa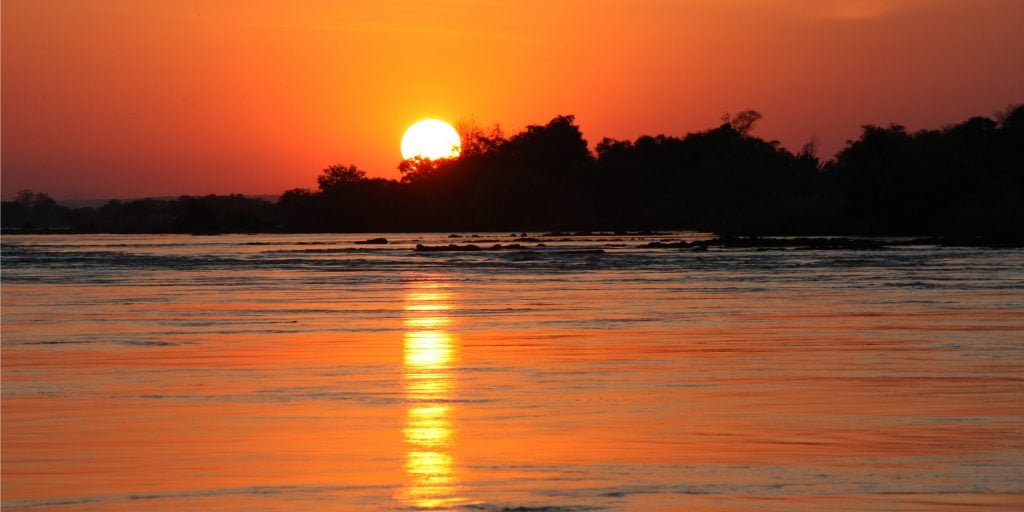 With a varied tapestry of countries spanning an entire continent, there is a rich diversity of places to volunteer in Africa.
GVI has volunteer bases in six locations around Africa. 
You can experience the culture of West Africa at our Ghana base, in a coastal village close to Accra. 
Or, choose French-influenced island life in the Indian Ocean with a program in Seychelles.
Travel to East Africa to see Mount Kilimanjaro in Tanzania, or to drink in the ocean vistas of Zanzibar. 
Or, in Southern Africa, you can volunteer in Zambia or South Africa. 
No matter which country you choose, your volunteer trip to Africa will be an opportunity to learn more about cultures different to your own, have incredible wildlife encounters, and experience sustainable international development in action. 
Is it safe to volunteer in Africa?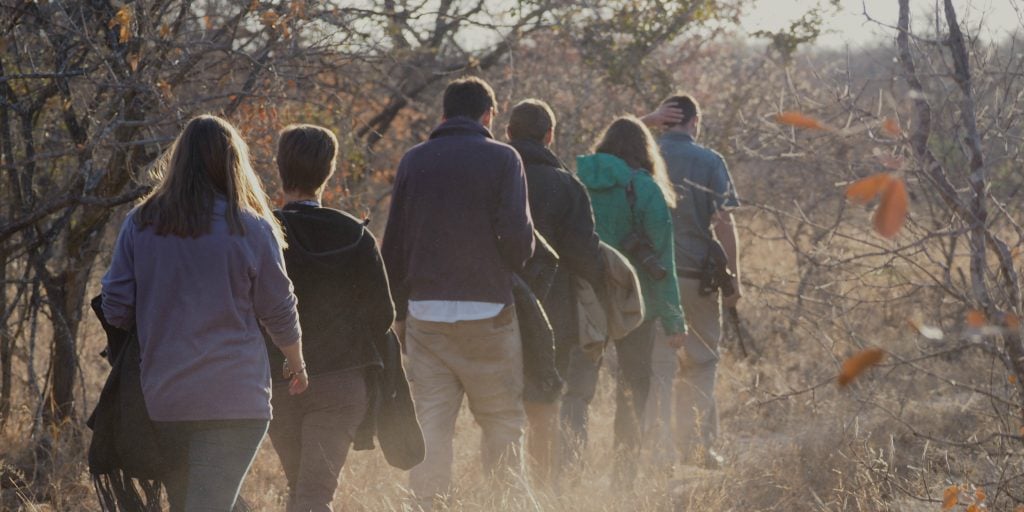 One of the most common concerns people have around volunteer trips to Africa is the level of safety. One-sided media portrayals and persistent developmental challenges mean perceptions of African countries as dangerous are widespread. 
Doing volunteer work in Africa might concern your family and friends. However, GVI ensures that volunteer opportunities in Africa for high school students, mature adults, and everyone in between, come with a high level of security and support. 
Your personal safety is of the utmost importance on our volunteering programs, no matter the location. 
There are 54 countries in Africa. Like any other continent, safety and security will vary widely between nations, regions, cities and towns. But you can be confident that all of our volunteering locations are carefully chosen with risk mitigation and stringent health and safety standards in mind.
We also offer 360-degree support to all participants, ensuring you have support for every step of your volunteering journey, from application all the way to the end of your program on the ground.
The best volunteer opportunities in Africa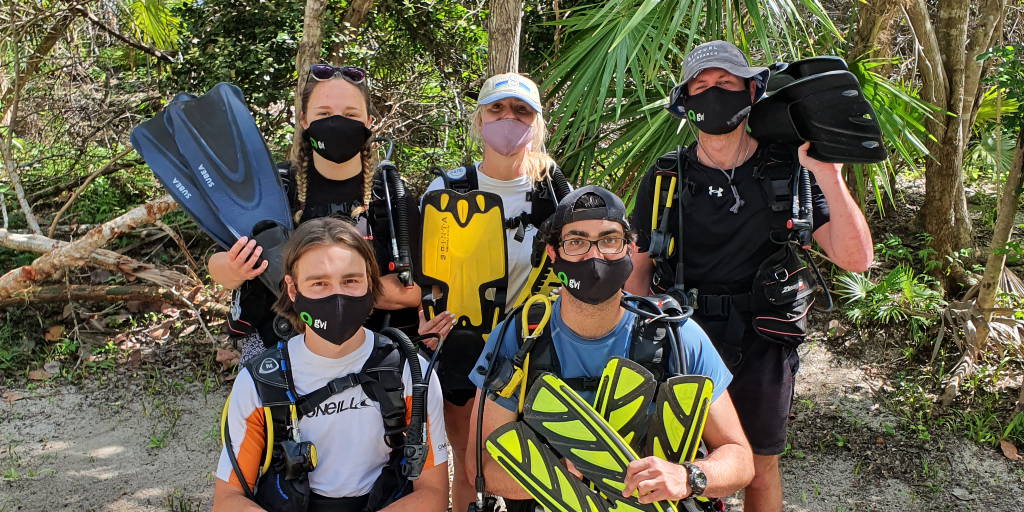 If you're wondering how to volunteer in Africa to have the maximum impact, GVI's programs will suit you perfectly. 
Our projects have been designed to specifically meet local needs and make progress towards the United Nations Sustainable Development Goals (UN SDGs). And thanks to our frequently reviewed ethical standards, you can be confident that you're taking part in an ethical project with genuine impact when choosing any of our volunteer placements in Africa. 
Here are six projects in Africa that will allow you to add to global goals. 
1) Add to the empowerment of girls in Zambia
Travel to the landlocked country of Zambia, where you can support the empowerment of women and girls through education. Your efforts to provide easier access to educational opportunities will contribute to the goal of increasing gender equality in Zambia. 
As a volunteer in Livingstone, near Victoria Falls, you can take part in projects focused on teaching girls about relevant health risks and prevention.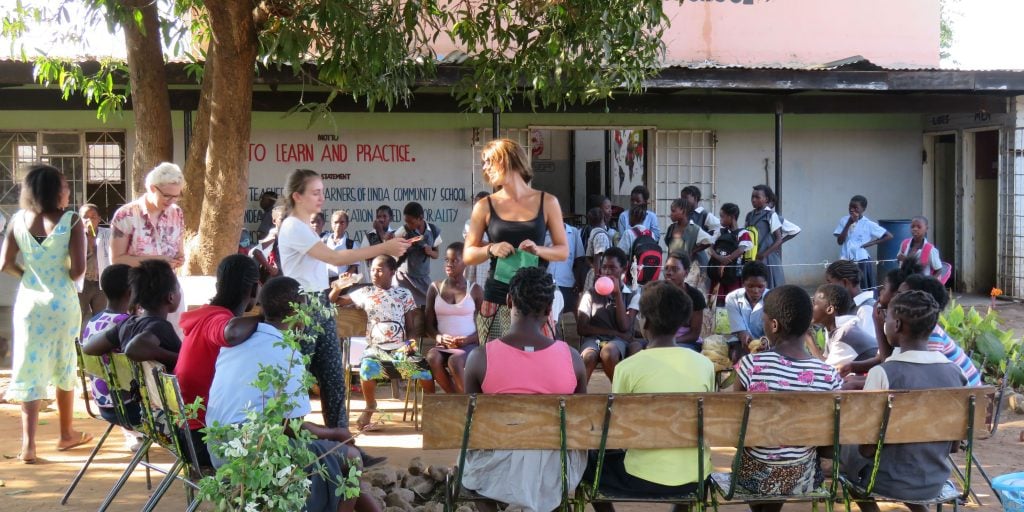 2) Contribute to community empowerment through education in Tanzania
In Tanzania, more than 40% of adolescents are left out of lower-secondary education. Obstacles such as a lack of secondary schools in rural areas mean these young students might not have access to good employment opportunities as adults, and be trapped in a cycle of poverty. 
You can help to break this cycle by volunteering in the community of Moshi, located at the foot of Mount Kilimanjaro. Help to provide quality education in the region, by teaching language and literacy skills to children, teenagers and adults. Through classes and workshops, you can help to boost community development, increasing future employment opportunities for your students. 
3) Research coral bleaching and climate change in Seychelles
Like in many coastal regions, the delicate corals that grow in the warm waters around the islands of Seychelles are under threat from rising ocean temperatures. 
This program is a chance to learn more about the impacts of climate change on marine environments. You can help collect vital data on coral reef damage and recovery in the wake of bleaching events. At the same time, you can earn your Professional Association of Diving Instructors (PADI) Advanced Open Water and PADI Coral Reef Research Diver (a certification that's unique to GVI). 
4) Carry out elephant research in South Africa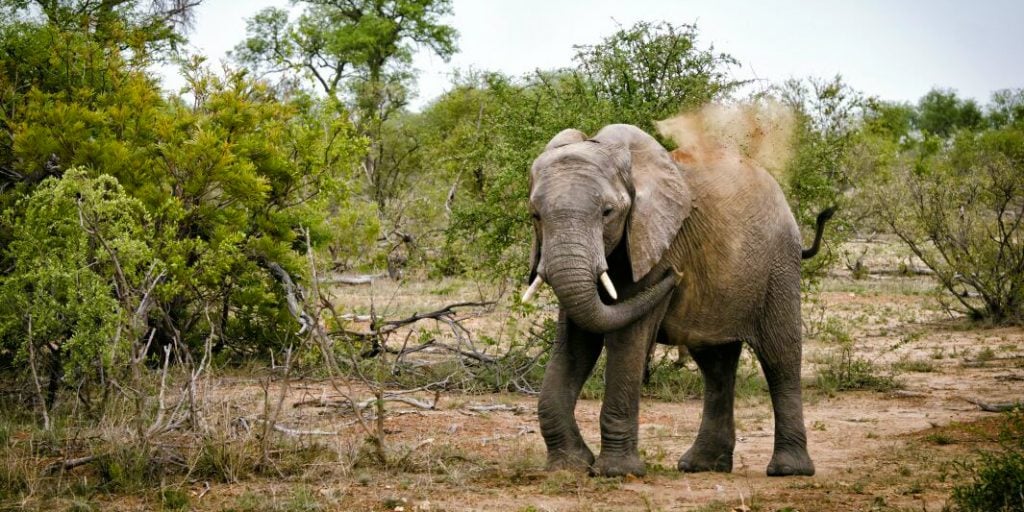 For the ultimate volunteering in Africa experience, you can observe African elephants in the wild as you support ongoing conservation efforts. Based on a South African wildlife reserve only an hour from the Kruger National Park, you can help to track elephants through the bush in safari vehicles. 
The data you collect on elephant populations and behaviour will contribute directly to research carried out in partnership with the conservation organisation Elephants Alive. 
During your safari adventure, you'll also spot big cats, such as lions, leopards and cheetahs, as well as endangered rhinos.
5) Take part in dolphin research and marine conservation in Zanzibar
On the island of Zanzibar, tourists flock to see dolphins frolicking through the waters of the Indian Ocean. But, there are minimal regulations on how dolphin tourism operates, and few conservation initiatives to protect these marine mammals. 
You can volunteer in Africa to contribute to conserving Zanzibar's dolphins by monitoring their numbers and behaviour, and analysing their reactions to human interactions. 
Your research will help to inform effective conservation guidelines for the tourism industry. 
6) Gain teaching and early childhood development experience in Ghana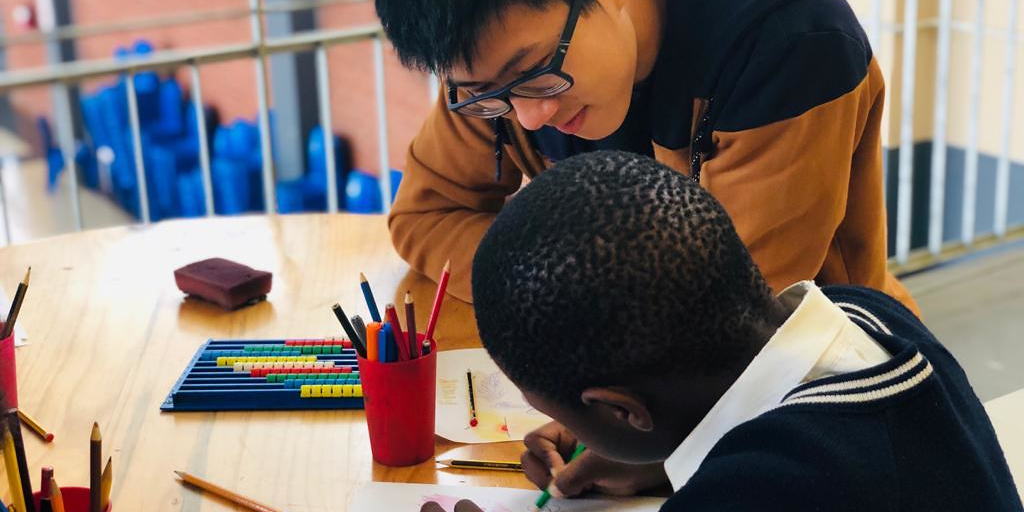 Some Ghanaian schools struggle with challenges such as scarce resources and overcrowding. 
As a GVI participant, you can contribute to improving education by assisting with classroom tasks, such as one-on-one tutoring. You can also help to boost staff development, or participate in extracurricular activities for students ranging from kindergarten to junior school level. 
If you're interested in other aspects of sustainable community development, you can also get involved with projects such as vocational training or women's empowerment. 
Learn more about GVI's sustainable volunteer projects in Africa by browsing our range of programs today.