Collins Dictionary recently announced that their word of the year is 'single-use', reflecting the current zeitgeist of finding more sustainable ways to live, both at home and while traveling abroad. This shift in thinking is a key part of responsible travel.
Being a responsible traveler means focusing on having a positive impact on the people, wildlife and the places we visit, all while having fun along the way.
When traveling to Peru, trekking to the ancient Inca citadel of Machu Picchu tops the bucket list for many travelers, but Peru offers experiences beyond the llamas and ponchos of the Gringo trail.
Here's our travel guide with the best Peru has to offer while traveling responsibly.
1) Take the path less traveled to Machu Picchu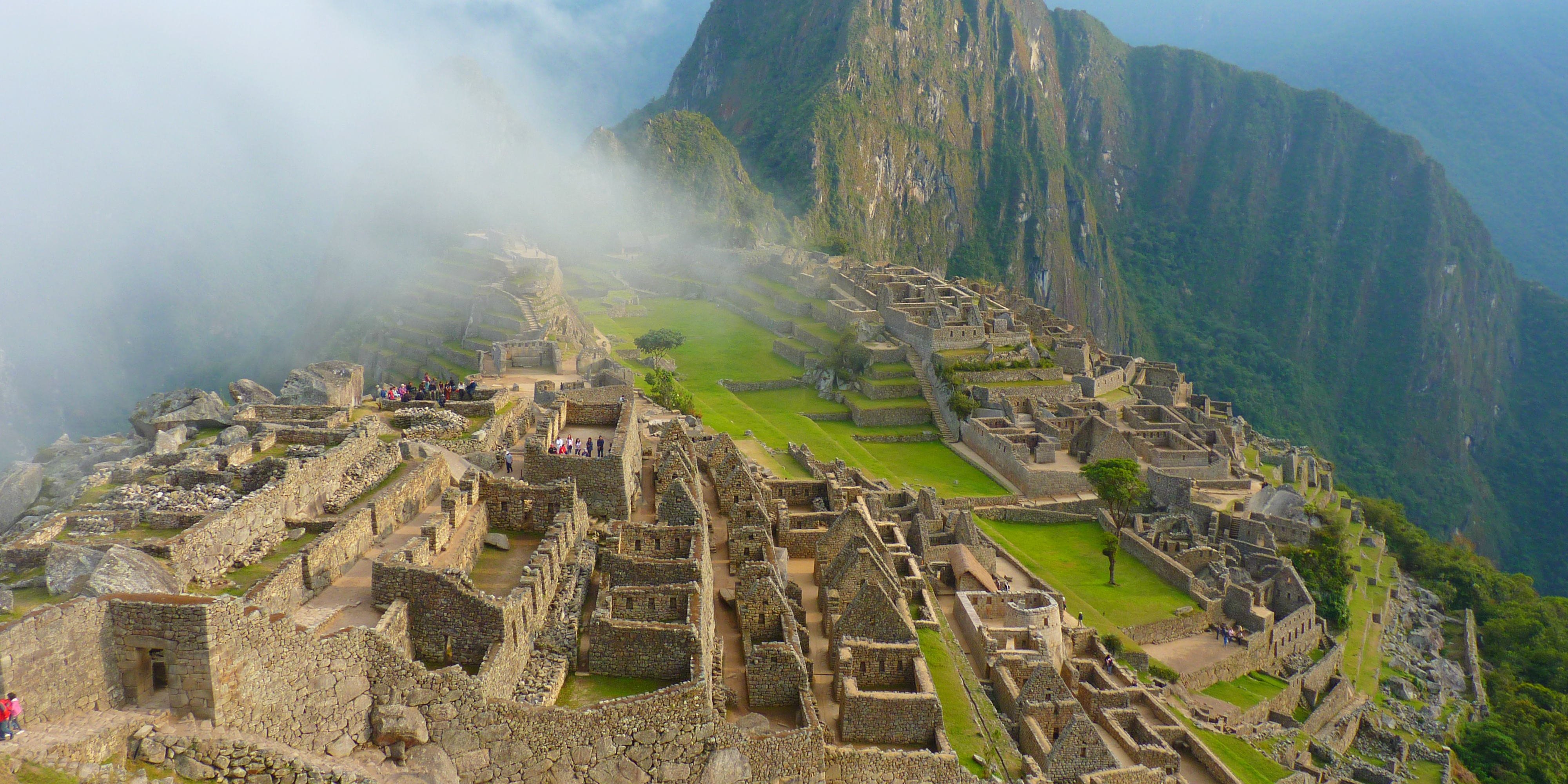 Hiking up steep grooves of stone to reach Machu Picchu, you will gaze over the misty ruins of the Inca citadel as the rising sun spills into its staggered terraces.
The legendary Inca Trail limits the number of tourist passes to around 200 per day, so if you have missed out, you can book an alternative route to Machu Picchu, such as the mountainous Salkantay Pass or the less physically challenging Lares trek.
As a responsible traveler, look out for a sustainable tour operator that:
employs and trains local guides and porters, treating and paying them fairly

opts for a route that passes through remote villages to share the economic benefits of tourism

encourages porters to use locally sourced ingredients and clean energy to cook

collects all litter and uses minimal packaging

uses biodegradable detergents to clean utensils, to avoid polluting  water sources

encourages positive cultural exchange between local communities and travelers.
Pro tip: Take a thermos flask to fill up with coca tea. This hot, sweetened drink is a natural energy boost and will be necessary to tackle the hefty steps laid by the Incas.
2) Volunteer abroad with GVI and immerse yourself in Andean culture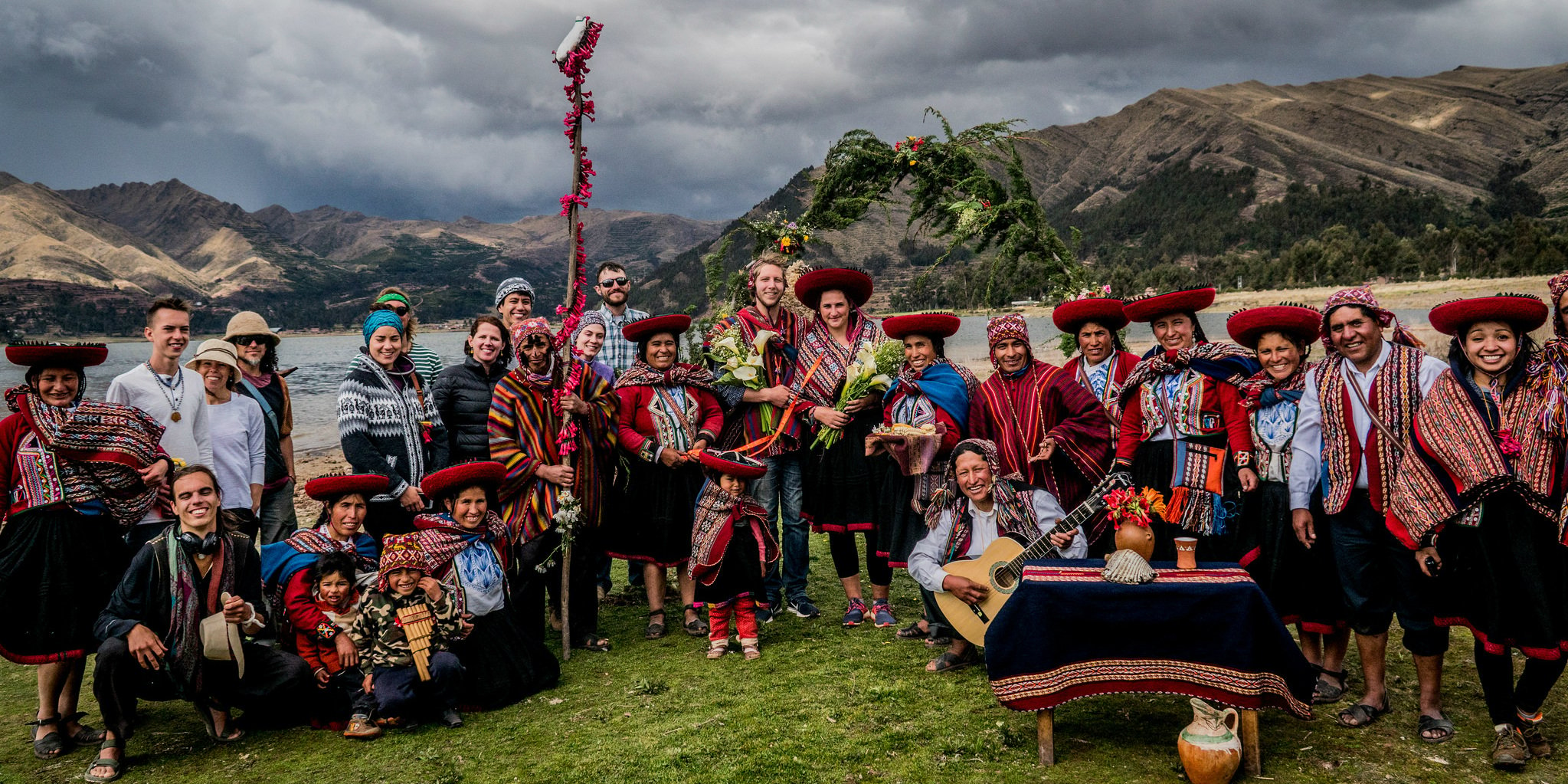 Photo: Tim Borny
There is no better way of traveling responsibly than working with the local community on a GVI sustainable development initiative with measurable impact.
Be one of the first to make a difference by helping our Peruvian partners provide children with further access to education, or be a part of our women's empowerment initiative to support local women as they increase their professional skill set and sustain entrepreneurial ventures in Cusco.
Pro tip: While you are volunteering in Cusco, look into options for language immersion so that you can communicate with your guides and hosts in Spanish. You might even pick up some Quechua or Aymara phrases too!
3) Stay with a local family on Lake Titicaca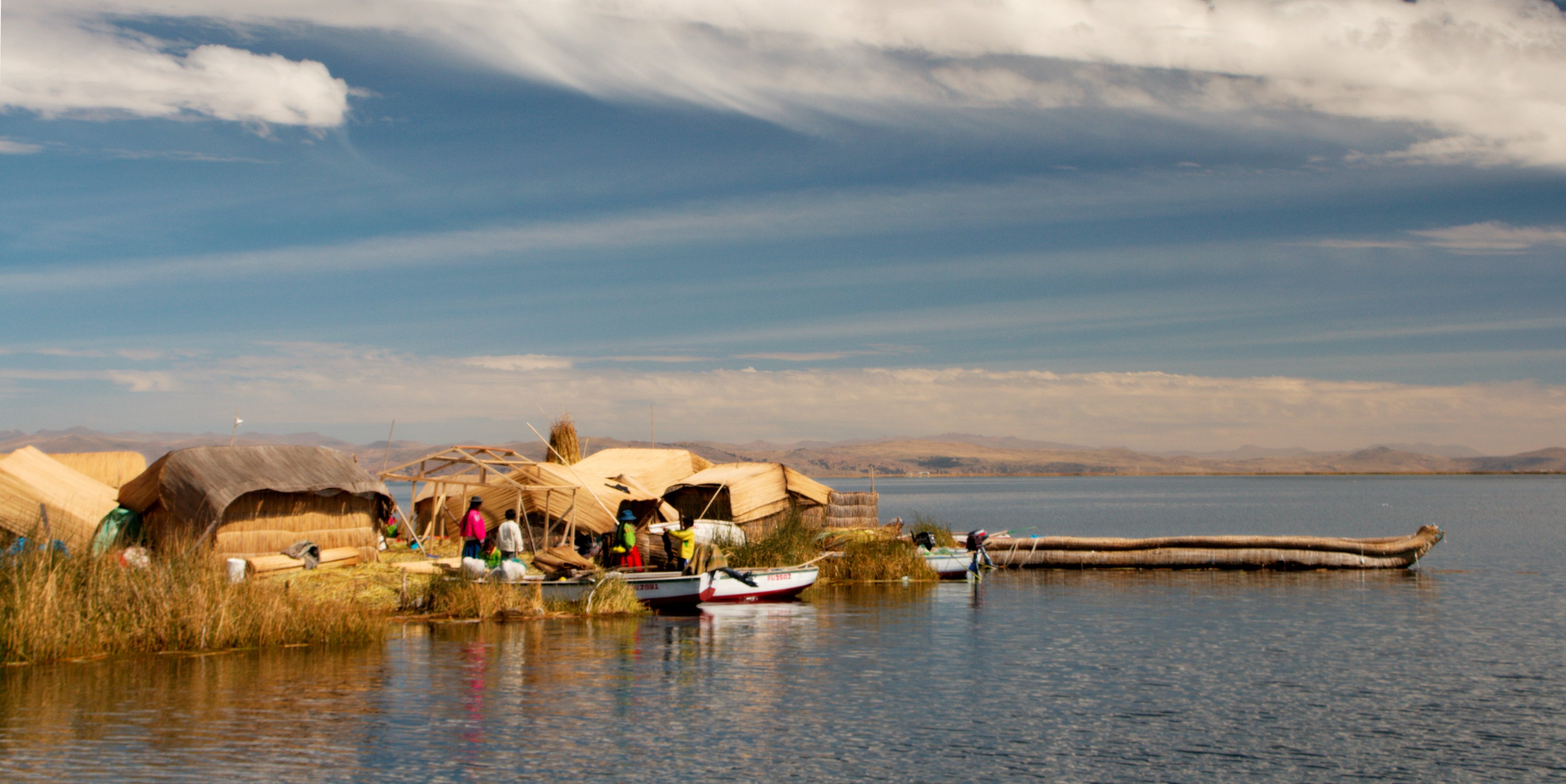 Original photo: Christian Haugen
Head to the Uros Islands where you can experience life living on the lake, where communities have lived on the woven totora reed islets for hundreds of years.  By buying handicrafts made from the reeds, you support the local economy and receive a keepsake like no other.
If you have a couple of days, arrange a homestay on the nearby islands of Amantani or Taquile. Part of responsible travel is cultural immersion, so make an effort to learn about Quechuan traditions, then dance the night away in a bright poncho to the sound of panpipes.
Pro tip: It is customary to give your host family a small gift in return for their hospitality. Bananas and rice are particularly sought after as these are difficult to attain away from the mainland.
4) Thrill-seeking for the carbon-footprint conscious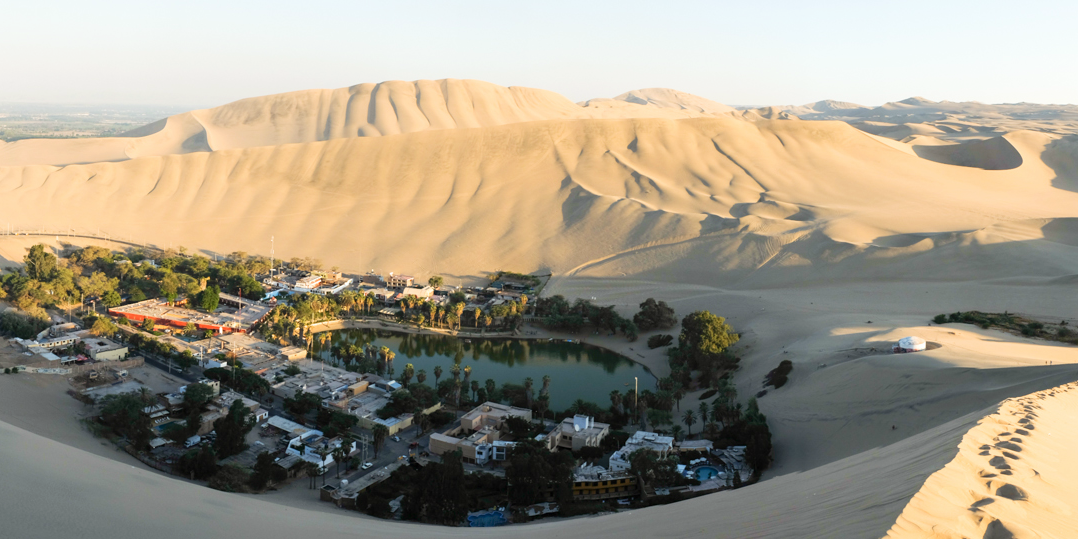 Original photo: Christopher Crouzet
Part of traveling responsibly is being aware of your carbon footprint. Although flights are one of the biggest carbon contributors, you can minimize your impact by flying direct where possible.
Another way of going 'green' is choosing activities that use no energy at all. Here are some adventurous pursuits that won't boost your carbon output:
Surf down sand dunes in Huacachina. Close to Ica lies a desert oasis with an emerald lagoon, where the sand dunes reach heights of up to 200 feet. Rather than opting for the petrol-guzzling dune buggies, surf down the golden slopes on a freshly waxed board for a speedier descent.
Soar with the condors in the Sacred Valley by booking a tandem paragliding experience in Chincero, just outside Cusco. Climb the same thermals as the Andean condor and see their impressive wingspan, the largest of any bird on the planet, from a unique perspective in the clouds.
Mountain bike down a volcano in Arequipa. From the top of Chachani, you can plummet downhill on two wheels, zigzag through the countryside and try to spot rare vicuñas. Keep an eye on the neighboring volcano El Misti, which remains active.
Whitewater rafting down one of Peru's rivers is a travel must. Choose the Urubamba near Cusco, or the scenic jungle setting of the Rio Cotahuasi, close to Arequipa. Armed with only a paddle, you will be propelled along by the power of the rapids with not an engine in sight.
5) Reforestation of the Amazon jungle in Iquitos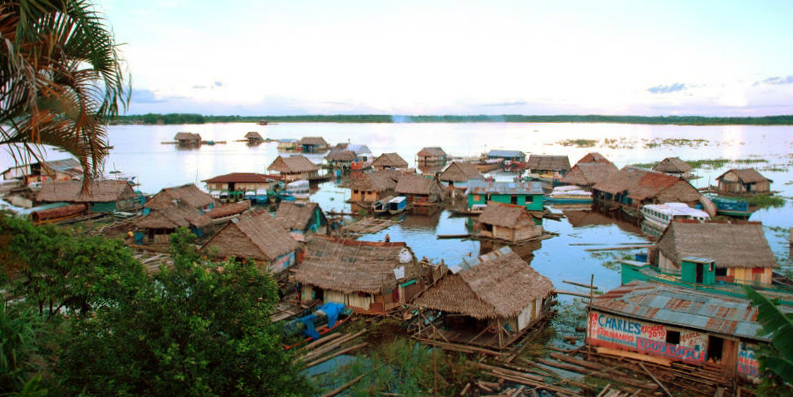 Original photo: Sascha Grabow
The ultimate responsible traveler can work toward neutralizing their carbon footprint by planting trees.
By the source of the great Amazon River, Iquitos is a jungle city only accessible by boat or air. Many travelers take to the water to paddle downriver to spot sloths, squirrel monkeys and even jaguars.
Yet the natural habitat of these species is under threat as deforestation is increasing in the Andean rainforest, according to the WWF.  This is a worrying trend, given that a fifth of the Amazon rainforest has been lost in the past 50 years according to their latest Living Planet Report.
Help sustainable development initiatives in the region, such as Plant Your Future, who work alongside farmers to protect the rainforest and the wildlife within it, to safeguard the future of the Amazon basin.
If you want to go a step further as a responsible traveler and become immersed in Peruvian culture, be a trailblazer and volunteer in Peru with GVI. If you have more time and want to improve your employability, get involved in our community development internship.