Program Details
Code: PECL0813P
Micro-Enterprise and Business Skills Development in Peru
Work with local women from communities in Peru to develop their business skills and encourage them to grow their entrepreneurial ventures with a leaning towards a more sustainable future.
Program Information
On this program, you will gain practical experience valuable to your own career aspirations, while assisting in empowering a group of local women to learn more about micro-enterprise management. Your theoretical training skills are exactly what the community needs to assist with amplifying their entrepreneurial ventures. Whether you have experience in the fields of finance, marketing, accounting, management, operations, human resources or something similar, on this program you will make a direct contribution to providing the local community with the skills necessary to succeed in their ventures.
United Nations Sustainable Development Goals
Overview
This program involves participating in educational workshops and one-on-one business mentoring session on micro-enterprise business skills, training women from local communities and enabling them to become successful entrepreneurs. You will be directly involved in setting up and implementing these workshops and mentorship sessions to create an engaging environment that is conductive to informative and practical business training.
The project focus is specifically geared towards developing your transferable skills, and in particular your leadership skills. You will possibly participate in a leadership course to build on your previous experience and to help you to develop key soft skills that will be crucial for future career prospects.
Expect to be challenged and immersed in real projects, so you will need to be creative, agile, and resourceful, all the while mindful that you will be working with community members who have limited resources.
Testimonial
I worked with GVI as a volunteer every summer from 2006 to 2012 and had the opportunity to take part in most inspiring projects where GVI is promoting community development and sustainable livelihoods. Although GVI has been involved in different projects in different continents, all of them were designed to be holistic and focus on people's needs and resources. This integrated conception of development caught my attention from the beginning, and has taught me that education sits at the center of all efforts to enhance the resilience of fragile communities all over the world.
Program Details
GVI Live
12 Jul
Students getting up close...
Students getting up close and personal with some reptiles for their Orientation course #classofJuly2018 https://t.co/TeyYL5hyuf
13 Jul
GVI - Volunteer Abroad [...]
We're currently experiencing a critical need for participants in eight countries worldwide —Costa Rica, Fiji, Greece, Laos,Mexico, [...]
Posts from the Field
GVI Blog
Now that you've returned from abroad, how do you express these new abilities on a cover letter or resume? It can be difficult [...]
International experiences impact your career and your life in three key ways: they enhance personal growth and professional [...]
Project Life
This program takes place in the enthralling city of Lima in Peru.
You will be working on the project from Monday to Friday, and will be off during weekends.
Accommodation is in a centrally located house or apartment with electricity and shared rooms and bathrooms. You will enjoy daily communal meals with your fellow volunteers.
Possible activities you could be involved in, depending on the needs of the community at the time of your participation in the program:



Entrepreneurship training




Teaching ways of obtaining microcredit




Talking to community members about the importance of proper business planning




Exploring common challenges faced by most microenterprises and how to overcome them




Delivering workshops on creating business plans




Facilitating training seminars and interactive activities, including role playing




Encouraging and empowering the local community members regarding the benefits of a successful business and how it can help facilitate long term sustainability



Project Details
This program allows you to gain unique insight into Peruvian culture, while providing an opportunity to make a tangible difference in the lives of the local community. Key sustainable impact opportunities include making a contribution to decent work and economic growth efforts, helping to reduce inequalities and assisting in making Lima more of a sustainable city.
Peru's short, mid, and long-term objectives:
All of GVI's programs have short, mid and long-term objectives that fit with the United Nations Sustainable Development Goals. This enables us to report on our collaborative impact across the world in a streamlined manner, measuring which UN SDGs we are making a substantial contribution to. Furthermore, this will help our local partners and communities measure and visualize their contribution to the UN SDGs.
Upon arrival to base, you will be educated about the history of the UN SDGs. You will learn about the specific goals of your location, the long-, mid- and short-term objectives, and also clarification of how your personal, shorter-term involvement contributes to these goals on a global level.
Our aim is to educate you on local and global issues, so that you continue to act as active global citizens after your program, helping to fulfil our mission of building a global network of people united by their passion to make a difference.
What's Included
24-hour emergency phone

24-hour in-country support

Access to Alumni Services and Discounts

Airport pick-up (unless otherwise stated)

All necessary project equipment and materials

All necessary project training by experienced staff

Location orientation

Long term experienced staff

Meals while on project (except on work placements for long term internships)

Safe and basic accommodations (usually shared)

Welcome meeting
What's Not Included
Additional drinks and gratuities

Extra local excursions

Flights

International and domestic airport taxes

Medical and travel insurance

Personal kit

Police or background check (where necessary)

Visa costs
Exploration
Many GVI participants decide to travel before or after their program, solidifying the lifetime friendships they have established on program. Our long term field staff has provided the advice below to assist you in discovering the vast beauty of Peru before or after your program, or alternatively during weekends or off time:
Optional Side Trips



Lima is renowned for its museums, including the breathtaking Museo Larco, which play home to some of the fines ceramic artefacts in the world.




Call all foodies! Peru bustles with tantalising street eats and it's worth checking out while you're there. Some favourites include papa rellena, chicken empanadas, cocadas and gian coconut macaroons.




La Catedral de Lima is an ancient cathedral that showcases baroque architecture.




El Circuito Mágico del Agua is a series of rainbow illuminated fountains that is popular among tourists from around the globe. The fountain display is set to a medley of popular tunes and is a must see if you're travelling around Lima.



Further Travelling Opportunities
There are a number of opportunities to explore the rest of Peru as well. These could include taking a tour of the renowned Inca city of Machu Picchu, one of the best-known archaeological sites in the world. Outdoors enthusiasts can enjoy a hike up Cordillera Blanca, the world's highest tropical mountain range. Lake Titicaca's floating reed islands are also an attraction not to be missed. If your time and budget allows it, make a point to see these sights, as you will not be disappointed!
The Team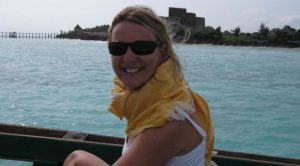 Shayle Havemann
Director of Programs
Meet Shayle, our innovative and driven director for all our projects around the world. She has two honours degrees, one in Industrial and Organisational Psycology, and another in Developmental and Education Psycology. Shayle also has over 10 years experience in setting up, managing and evaluating environmental and community programs across Africa, Asia, Europe and Latin America.

She is well-practiced in facilitating meaningful and effective intercultural engagement and this makes her the perfect person for overseeing our operations in the multicultural country of South Africa.

When not attending meetings or planning her next endeavour, Shayle can be found spending time with her family or taking part in some or other exciting outdoors activity!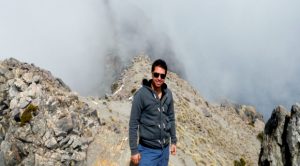 Alejandro Vazquez
Logistics Coordinator
Meet Alejandro, our logistics coordinator in Playa del Carmen. He started out with GVI as one of our National Scholarship Program participants in 2007. With a degree in Tourism Management and a passionate commitment to improving our world, we just had to keep him!

Alejandro's favourite aspect of his job? Our Partners. "The opportunity to partner with organisations that share our goal to make the world better is amazing, also seeing the way volunteers connect with the children and the huge effect they have on their development, even over a short period of time. They're a great resource for the children's education."

When he's not working, Alejandro likes to explore the local area, visiting the Mayan ruins and national parks, or relaxing at the beach.