Program Details
Code: CRJL0820P
Wildlife Photography and Conservation Awareness in Costa Rica
Join our international team in the Costa Rican jungle to learn about conservation and capture unique species on film.
Our Impact
Location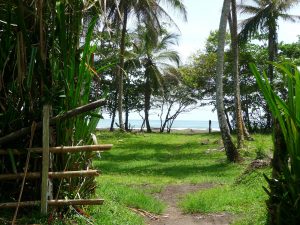 Volunteer in Jalova
GVI's research station in Jalova is found in the stunning Tortuguero National Park, surrounded on three sides by protected rainforest and on the other by the Caribbean Sea and a beach that is home to one of the largest nesting colonies of Green Turtles in the world. Spend your time surrounded by the breathtaking scenery and wildlife of the rich canals, tropical rainforest and Caribbean beaches. There is no road access to this location, so all transportation is via canoe and motor boat, through the stunning canal and river system surrounded by tropical rainforest and wildlife.
Program Information
Gain a new perspective on conservation through the lens of your camera in biodiverse Costa Rica. Learn how wildlife photography can be used for the purpose of conservation while contributing to United Nations Sustainable Development Goal #15, Life on Land.
Overview
Develop your wildlife photography skills in a Costa Rican jungle environment. Gain an in-depth understanding into the ecology and unique species, like jaguars and green sea turtles, that call Tortuguero National Park home while contributing to their preservation. Take note of bird, reptile and amphibian species, among others, while on a forest trail hike or while canoeing down the many canals in this protected area. All conservation work is done at the invitation and in partnership with leading local and international conservation organisations like the Costa Rican Ministry of the Environment, Energy and Telecommunications (MINAET), Panthera, Coastal Jaguar Conservation, and the Sea Turtle Conservancy.
HIGHLIGHTS


Develop your wildlife photography skills in a living, transformative environment.


Contribute to conservation efforts in a Costa Rican national park in an area not open to tourists.


Gain an understanding of a unique coastal rainforest ecosystem in one of the most biodiverse countries in the world.


Learning more about bird species, sea turtles, monkeys, reptiles, and amphibians.


Visit an incredibly jaguar-dense area and one of the only locations in the world where jaguars are known to prey on adult sea turtles.


Gaining practical conservation research experience.


Explore nearby parks and take part in adventure activities during your free time.


Make new friends from all over the world who share your passion for conservation.


Program Details
Project Life
Our base in Tortuguero National Park is the perfect way to unplug and get in touch with the natural environment. It is located in the heart of the jungle on the Caribbean coast of Costa Rica, an hour's boat ride from the nearest small town. Field work includes walking the the protected beaches looking for signs of turtles and jaguars, traveling on canoe through the foliage-draped canals spotting aquatic bird species, and, if you are lucky, a manatee in the water below, or trekking through the jungle spotting and noting everything from howler monkeys, sloths, tamanduas anteaters, and toucans. Don't forget to pack your camera.Some patrols are conducted in the morning or at night, which means you could experience spectacular sunsets and sunrises over the Caribbean sea.
In your free time, relax at our small camping-style base, which is solar-powered and designed to have as minimal an impact on the natural environment as possible. We are much like a big family on base, and  share cooking and tidying duties. Get to know GVI staff and team members from all around the world who share the same interest in wildlife and passion for conservation as you.
ACCOMMODATION
Sleeping areas are dorm-style and bathrooms are shared.
MEALS
Many of our ingredients are brought in from Tortuguero town, but are supplemented by fruit and vegetables grown in our own organic garden. Breakfast consist of fruits, cereals, and pancakes, and lunches and dinners features a variety of vegetarian cuisine from pastas to stir frys.
COMMUNICATION
Our research base is far from civilisation, which means that phone signal and wifi are limited. On the weekends you can visit the Tortuguero town, where you can make use of several internet cafes.
TRANSPORTATION
For project work you will only need your feet, a good pair of rubber boots, some thick socks, and dark-coloured, long-sleeve, lightweight clothing. Boats are available for canal bird surveys.
CLIMATE
Costa Rica is a wonderfully tropical country, with a climate ranging from warm and rainy to hot and humid. The driest months are February to April and September to October when the temperature averages around 29°C or 84°F. It is cooler and more rainy from November to January and May to August when temperatures drop to about 20°C or 68°F.
Project Details
Tortuguero National Park is a key area for many interlinked conservation efforts. It is a popular nesting area for vulnerable and endangered sea turtles. It is also a natural stronghold for jaguars and the only place where these cats are known to prey on sea turtles. It is also home to several insect, amphibian, reptile, mammal, and bird species identified as important or the health of the local ecosystem, global diversity, and international research by the Costa Rican Ministry of Environment, Energy, and Telecommunications or MINAET.
Rainforest Biodiversity Surveys
We assist MINAET with conducting a Biological Assessment Survey or BAS of the four major habitat types around our area of Tortuguero Park. We note a wide range of species on our surveys which are of interest to MINAET including the Rain Frog, Red-eyed Treefrog, two species of Toucan, Baird's Tapir, Spider Monkey, Mantled Howler Monkey, White-lipped Peccary, Eyelash Palm Pitviper. Staff and participants walk a several marked path in the forest noting sighting, tracks, and vocalisations. Only species identified with 100% certainty can be recorded. The data is sent to MINAET who use a standardised methodology to monitor the condition of each trail over time. This helps them to understand the health of the local environment and whether their current conservation efforts are working.
As such, the specific United Nations Sustainable Development Goal we work on in Tortuguero park is #15, Life On Land.
GVI Jalova's Long-term Objectives:



Increase scientific knowledge of Tortuguero National Park.




Increase awareness of GVI Jalova projects and the ecological value of the Tortuguero National Park.




Build local capacity to support long-term conservation of biodiversity and sustainable community development in Costa Rica.




Continue to minimize our environmental impact on Tortuguero National Park and raise awareness of environmental issues amongst volunteers and visitors.



Your Impact
All of our programs have short, mid and long-term objectives that fit with the United Nations Sustainable Development Goals or UN SDGs. This enables us to report on our collaborative impact across the world in a streamlined manner, measuring which UN SDGs we are making a substantial contribution to. Furthermore, this will help our local partners and communities measure and visualise their contribution to the UN SDGs.
Upon arrival to base, you will be educated about the history of the UN SDGs. You will learn about the specific goals of your location, the long-, mid- and short-term objectives, and also clarification of how your personal, shorter-term involvement contributes to these goals on a global level.
Our aim is to educate you on local and global issues, so that you continue to act as active global citizens after your program, helping to fulfil our mission of building a global network of people united by their passion to make a difference.
What's It like?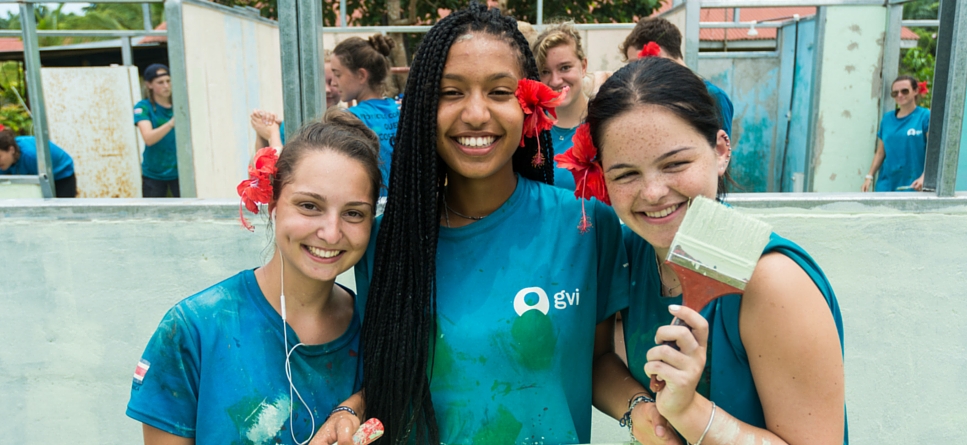 If you'd like to find out what the experience of joining a GVI project is really like, simply contact us and we'll put you in touch with one of our many Alumni.
We'll try to match you to an Alum based on your location, nationality, age, stage of academic career, gender, and program interests. This allows you to gain insights into the experience that is most relevant to you.
Depending on your location you might be able to speak to an Alum over the phone or online, or meet up with them face-to-face at a coffee shop nearby. We also run a series of small events around the world where you can speak to GVI Alumni, Ambassadors and staff members.
Our Ethics
Below is a list of core ethics and best practices we believe are essential to the operation of high quality, ethical volunteer and sustainable development programs. We believe that all responsible volunteer and sustainable development operations should focus upon these principles. If you are considering volunteering, these are some of the key considerations you should question, to ensure that your time and money contributes towards positive change.
Our 10 Ethical Commitments
Locally Driven, Collaborative Projects
We aim to design all our projects in collaboration with local organizations and communities and ensure that they are locally driven.
Clear Objectives & Sustainable Outcomes
We aim to clearly define short-, mid-, and long-term objectives with sustainable outcomes for all our projects.
Impact Reporting
We aim to track, record, and publish the impact of each of our projects.
Working Against Dependency
We aim to build in-country capacity by assisting local organizations in becoming self-sustaining.
Responsible Exit Strategies
For each local organization we work with, we aim to have a plan in place for withdrawing support responsibly.
Clear Roles & Specialized Training
We aim to ensure that ever participant is assigned a clear role and that they are fully trained and supported to carry out their work by specialized staff.
Respect for all
In all our actions we aim to respect the skills and efforts of all and seek to protect the rights, culture and dignity of everyone who engages with GVI.
Local Ownership
We work to ensure that credit for the results of any project, along with any data collected, research conduct, or Intellectual Property developed, remains the property of local organizations.
Transitioning from the Orphanage Model
We do not condone and aim to withdraw support of orphanages and residential care centers.
Child and Vulnerable adult policies
We will live by our Child Protection and Vulnerable Adult policies.
Continual Development
As an organization, GVI is committed to striving toward best practice, and to educating both our potential participants, our partners, and the world at large about them. Both the volunteering and sustainable development sectors are increasingly, and rightly, under scrutiny. Many recent local and global articles highlight poor practices and questionable ethics GVI is widely recognized for striving to apply global best practice in the volunteering, education and sustainable development sectors throughout our operations by reputable organizations such as ChildSafe.
However, global best practice is always evolving and we dedicate both time and resources to engage with internationally respected experts and learn from the latest research to ensure our programs both fulfil their potential to create maximum positive impact, and minimise their potential to create unintentional negative impact. Along with and as part of the sustainable development and volunteering community, we are constantly learning and applying this learning to practice. We do not always get everything right, but we seek feedback from our community members, partners, participants and our staff, and react accordingly. We know are already doing a great job, and feedback we have received confirms this, but we aim to do even better and are continuously refining our operations to improve upon our already excellent reputation.
What's Included
24-hour emergency phone

24-hour in-country support

Access to Alumni Services and Discounts

Airport pick-up (unless otherwise stated)

All necessary project equipment and materials

All necessary project training by experienced staff

Location orientation

Long term experienced staff

Meals while on project (except on work placements for long term internships)

Safe and basic accommodations (usually shared)

Welcome meeting
What's Not Included
Additional drinks and gratuities

Extra local excursions

Flights

International and domestic airport taxes

Medical and travel insurance

Personal items and toiletries

Police or background check

Visa costs (where necessary)
Support & Safety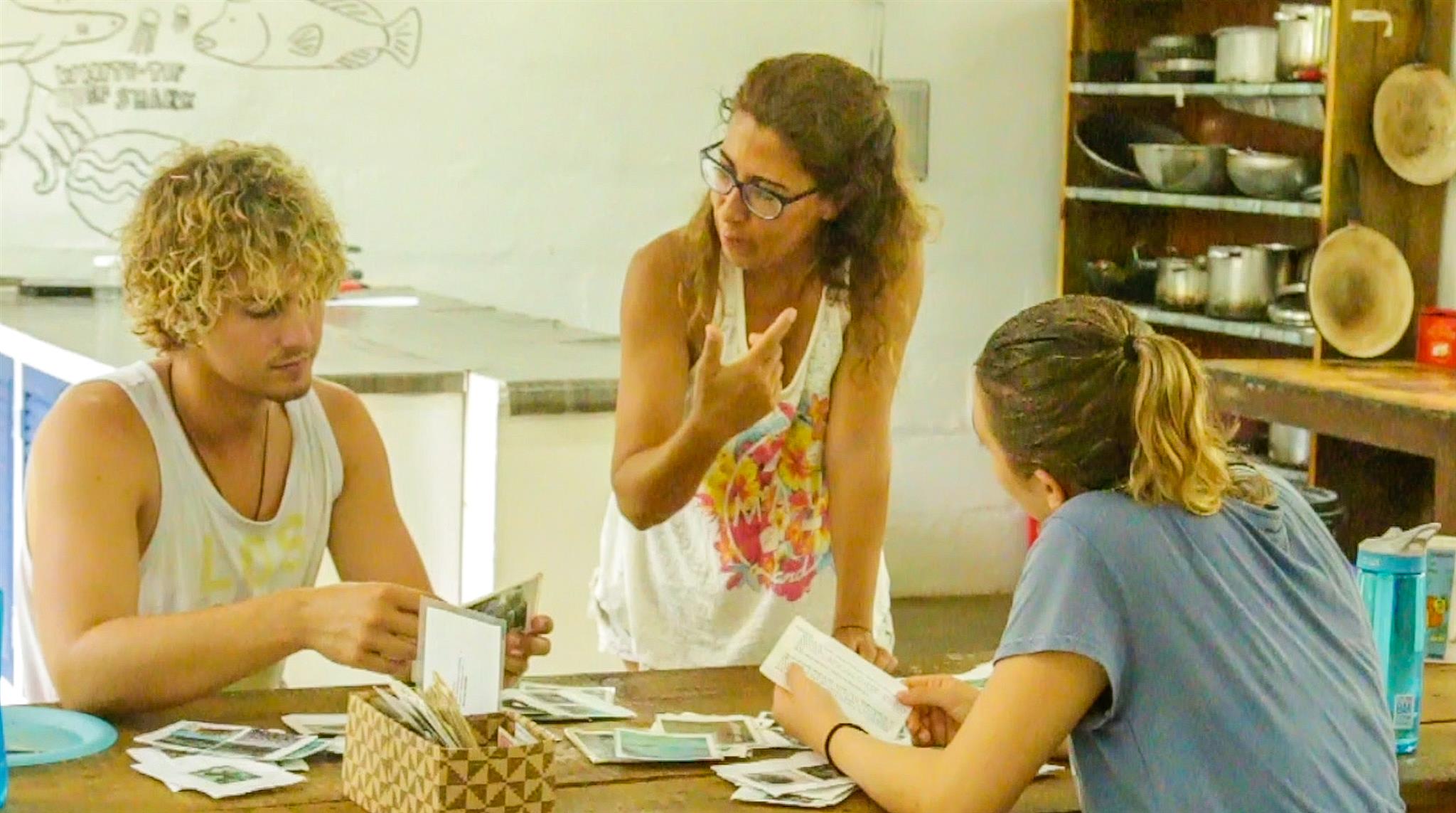 We won't sugarcoat it — Traveling abroad is usually a complex process that carries an element of risk. But this is exactly why we're passionate about providing extensive support throughout the process as well as the highest safety standards during the in-country phase. We believe that volunteering abroad should not only be impactful, but an enjoyable experience that carries as little risk as possible. This is exactly how we've been able to maintain our reputation as the most highly respected volunteering organisations in the sector over the past two decades.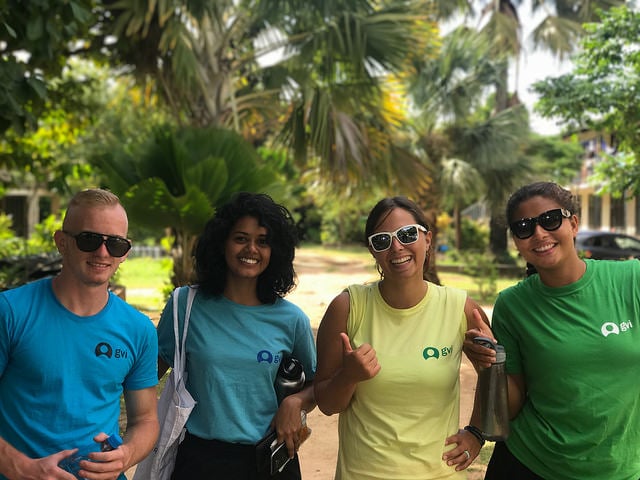 Support
Once a participant books, they will be assigned a personal support coordinator who will oversee their pre-departure journey. The support coordinator helps to bridge the gap between program enrolment and arrival at one of our field bases. Your personal support coordinator will ensure that you are provided with all the necessary information required to apply for visas, background checks, and any other documentation.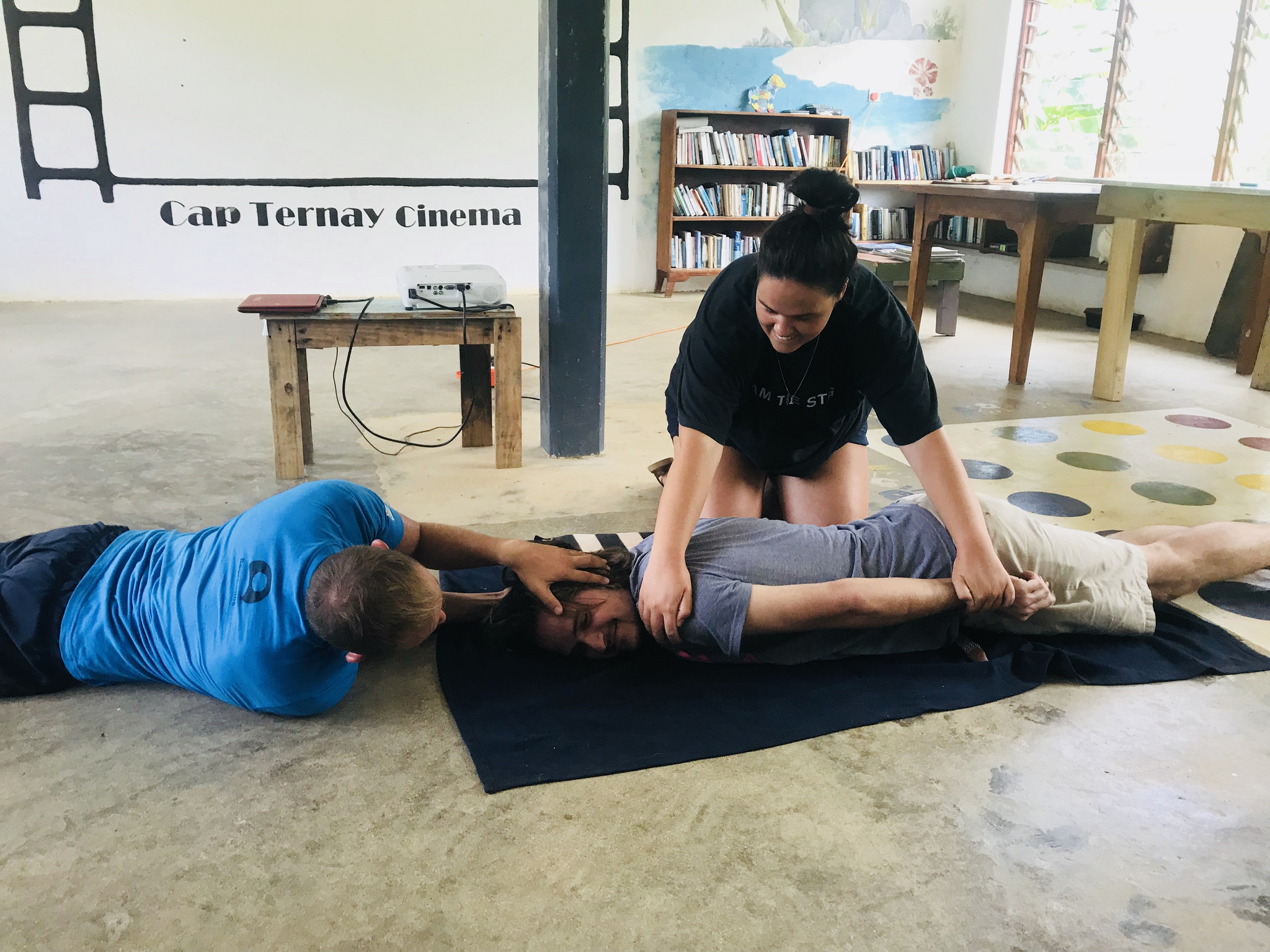 Safety
Upon arrival at the airport participants will be greeted by a GVI staff member. All GVI staff are our own and all our programs around the world are run by our staff. All GVI field staff are background checked, Emergency First Response and safety trained. Our minimum staff to participant ratio is one to six, although on several bases we have a ratio of one to three. When finishing the experience, participants will provide feedback on all aspects of their program.
Health & Safety Case Studies
Country Exploration
Joining a GVI program not only allows participants to collaborate with communities or work toward preserving unique ecosystems but it also offers plenty of opportunity to explore the surrounding area or travel further to see what other parts of the region have to offer. Many decide to travel before or after their GVI experience, solidifying the lifetime friendships established on program.
Our own long term field staff are a great source of advice, and have helped us put together the following information on local travel options. Please note that the below suggestions are not included in the program fee, and are for the individual to organise at their own expense.
Weekend Trips
Tortuguero Village
An hour's motorboat ride away from our base in Tortuguero National Park, the town of Tortuguero, offers an insight into the laidback pura vida lifestyle of Costa Rica. Practice your Spanish and taste some Costa Rican delicacies.
Zipline Rainforest Canopy Tour
Experience the wonders of the rainforest from a different perspective. Book a treetop canopy tour of Tortuguero National Park.
Tortuguero Hill Hike
Trek to the top of the ancient dormant volcano that is Tortuguero hill. You will be rewarded with a magnificent view stretching from the hectares of jungle to the shores of the Caribbean sea.
White Water Rafting
Book a weekend trip for the adrenaline-inducing journey over the rapids of the Pacuare River. You will also have the opportunity to spot many rainforest species on your trip including birds and monkeys.
Cahuita National Park
South along the Carribean coast, you will find Cahuita, popular among visitors because you can snorkel among the protected coral reef off its coast, spotting uncommon marine species.
Puerto Viejo
Just South of Cahuita National Park is possibly the most popular beach destination on the Caribbean coast of Costa Rica among international visitors, this town is known for Punta Uva beach, miles of pearly white sand lined with palm trees, excellent surfing conditions, and hip eateries. The famously advanced surfing spot known as Salsa Brava can be found here.
Further Travels
Other National Parks
Travel to Costa Rica's many other National Parks, like Manuel Antonio park, Corcovado National Park, Monteverde Cloud Forest Reserve, where you can visit the hummingbird gallery, or Braulio Carrillo National Park.
Volcanoes
Visit Costa Rica's many volcanoes from a safe distance including Arenal, Poàs and Irazú, explore the surrounding nature reserves and relax in the many hot springs.
Talamanca Mountains
Explore the natural wonders of the Talamanca mountain range, including the UNESCO protected La Amistad International Park. While in the area learn about the history and customs of the the Naso, Bribri, and Ngöbe-Buglé people, who have lived for centuries in the region.
Coffee and chocolate farms
Learn more about how the raw products of these mouthwatering delicacies are produced at one of Costa Rica's many coffee and chocolate farms.
Water Sports
Surfing, windsurfing, kayaking are just some of the many water sports you can enjoy on either of Costa Rica's two coasts.
San Jose
Visit the Gold or the Jade Museum, attend a play in one of the numerous theatres and take in the Latin America.
Other Latin American Nations
Costa Rica is bordered by Nicaragua and Panama. Take advantage of your location to explore the rest of Latin America.
The Team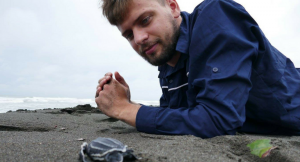 Thjis Claes
Bird Poject Leader
Meet Thijs, our resident bird expert and project leader. Thijs was first attracted to GVI by the perfect mix of education, wildlife, science and communal living that we offer. He holds a Master in Biology (with a focus on freshwater biodiversity and ecosystem stability) and this knowledge comes in handy while in the field.

Thijs has explored deserts and swamp areas in southern Africa during a group journey, he has completed a Leadership and BST internships at GVI Jalova, and has volunteered for a scientific laboratory, governmental organisation and nature organisation. What is the best part about working for GVI? "Being in close contact with wildlife, the possibility to continuously learn and working in a close team towards valuable educational and sustainability goals."
Danny Guy
Jaguar Project Leader
Meet Danny, our nature loving jaguar project leader! Danny has some extensive volunteer and travel experience, including volunteering at Kariega Game Reserve in South Africa, and travelling to see and experience animals in the wild (South Africa, Kenya, Rawanda, Tansania and Borneo) where him ad his team usually camped in tents with basic equipment. He also completed a wildlife internship at Jalova Tortuguero with GVI and he was especially interested in gaining more hands-on experience through this experience.

He fondly recalls his favourite travel memory: "When volunteering in South Africa, after the day's work, we were on our way back to our house when the big bull elephant stopped us just before our gate. We decided to watch him for a while as he proceeded to pull down one of the trunks of our fig tree treehouse. Once he'd pulled it down he called the rest of the herd up from the valley below. They stayed around the tree for the rest of the night and we had to drive around the back of our volunteer area and climb over the fence."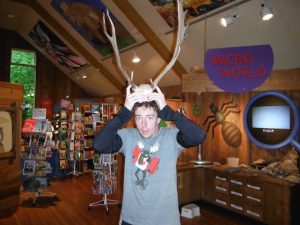 Cormac Healy
Base Manager
Meet Cormac, our lovely Base Manager in Jalova, Costa Rica. This Scotsman is a rather eccentric guy and his fantastic sense of humour is one of his most appreciated characteristics. He achieved a Master's degree in History and Politics, and quite evidently can keep his own in any conversation on any topic.

His love for travelling started in his younger years already and since then he has explored New Zealand, Canada, the states, and South Africa! What is his one travel must-have? "A towel of course (for further information please read a Hitchhikers' Guide to the Galaxy)."

Mac first joined our office team as a GVI Country Expert for Thailand and Costa Rica and he particularly enjoys getting the chance to meet people who are really passionate about volunteering. He thinks of himself as Carl Frederickson from the movie Up. "Just a bloke who enjoys sitting in a comfy chair; I think we can all relate to that." Mac, we absolutely agree!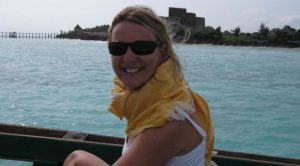 Shayle Havemann
Director of Programs
Meet Shayle, our innovative and driven director for all our projects around the world. She has two honours degrees, one in Industrial and Organisational Psycology, and another in Developmental and Education Psycology. Shayle also has over 10 years experience in setting up, managing and evaluating environmental and community programs across Africa, Asia, Europe and Latin America.

She is well-practiced in facilitating meaningful and effective intercultural engagement and this makes her the perfect person for overseeing our operations in the multicultural country of South Africa.

When not attending meetings or planning her next endeavour, Shayle can be found spending time with her family or taking part in some or other exciting outdoors activity!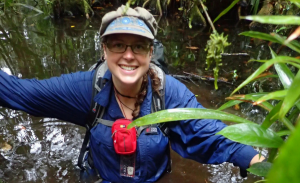 Megan Brett
Incidentals Project Leader
Meet Megan, our Incidentals Project Leader in Jalova. She loves anoles, frogs, and all the other animals she can find in the jungle, which seems to be a good fit with what she is doing here with us at GVI. Megan has previous experience working on a dairy farm and with local conservation groups in New Zealand.

While working with GVI she gets plenty of chance to see and identify interesting animals. Costa Rica is quite a change from what she is used to but she loves the chance to use her training in zoology and ecology with a very different ecosystem than any she would find in New Zealand, her home country.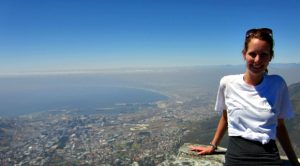 Laura Dix-Bowler
Business & Systems Analyst
Meet Laura. In addition to once being a promising figure skater, Laura is also a trained animal handler, and used to volunteer at a zoo in NYC. She likens herself to Blossom from the Powerpuff Girls, "She's the brains of the operation". We can't argue there, HQ would fall apart without her!

She joined the Costa Rica Wildlife Expedition as a volunteer and immediately knew there was no going back to working for The Man. She became an ambassador and started planning her next trip when we sent her the Regional Coordinator vacancy. 5 weeks later she was in Cape Town!

Laura's one travel must-have she recommends to volunteers? Coconut Desert Essence shampoo… "It smells amazing and it's environmentally friendly. No-one should have to sacrifice their hair while travelling, even in remote environments."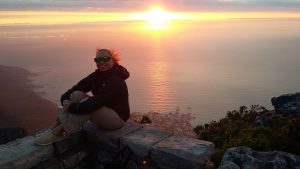 Cynthia Arochi Zendejas
Costa Rica Country Director
Meet Cynthia, our Country Director in Costa Rica. She started out with GVI as one of our National Scholarship Program participants in 2006 and later became our Programme Coordinator in Mexico. Her skills and enthusiasm just made it too hard to let her get away!

Cynthia is a certified Veterinarian, an EFR Instructor and holds a Master's degree in International environmental Science. She is also a member of the Mesoamerican Society for Biology and Conservation, chapter Costa Rica.

The most interesting things she's experienced during life in the field? "Watching the turtles hatching! Also finding jaguar tracks and being able to participate in community tours." Apart from those, Cynthia also loves arranging and participating in the fun Charity Challenges with volunteers.

What does Cynthia think volunteers bring to the projects? Since our goal is to provide support to local organisations which don't have the human or economic resources to achieve their conservation or sustainable development objectives, our volunteers play a key role by being the hands needed, or helping to fund raise for those projects."
Cultural Immersion
Engaging intimately with a new context teaches not only global awareness but adaptability and critical thinking, skills highly valued in the modern marketplace. Local and cultural immersion is encouraged on all our programs around the world, and is also one of the most enjoyable aspects of the GVI experience. Luckily, there are many activities you can get involved with in your free time, or before and after your GVI program. On our community programs the focus is on cultural topics, while on marine or wildlife programs the emphasis is more on the environmental element. Use your evenings and weekends to explore diverse and eclectic topics like Theravada Buddhism in Laos or how plastic pollution and climate change affects Indian Ocean coral.
Costa Rica
Costa Rica is wildlife lover's paradise, featuring one the highest biodiversities in the world, approximately four percent of the total species on the planet. There are literally hundreds of species which can only be found here. More bird species call this nation home than the entire North America, the United States and Canada combined. Researchers attribute this natural wealth to the country's plethora of habitats and its location between the South and North American continent.
Tortuguero National Park
The name 'Tortuguero' can be translated as 'land of the turtles'. The park is most well-known for its green turtle population, but leatherbacks, hawksbills, and even the occasional loggerhead frequent its beaches. Despite being incredibly remote, Tortuguero is one of the most frequently visited in Costa Rica and it isn't difficult to understand why. It has an incredibly high density of jaguars and is one of the only locations in the world where jaguars are known to prey on sea turtles. Its wide range of habitats including rainforests, beaches, and mangrove wetlands also allow many other species to flourish like the endangered great green macaw and even manatees.
Publications
The best decisions in international development and conservation cannot be made without accurate and up-to-date data or informed research. Our many field teams around the world collaborate with local and international partners to analyse data and draw conclusions. In addition, many of our participants have used research they have collected on their various GVI projects to complete their Masters, Doctorate, or postdoctoral studies. We also run a fellowship program which connects postdoctoral researchers at globally-respected universities with our many sustainable development programs around the world to support their research and ensure continuous improvement of our best practices on base.
Conference Poster
'The aquatic avifauna of Tortuguero: the findings of GVI Costa Rica, 2007-2009'
2010
Mesoamerican Society for Biology and Conservation Symposium
Richard Bull, Stephanny Arroyo Arce, David Jones and Rebeca Chaverri
Thesis
'Jaguar (Panthera onca) activity on the beach of Tortuguero National Park, Costa Rica.'
2011
Scientific Report
'Observaciones de la avifauna en el area de Jalova en el anyo 2010 en el Parque Nacional Tortuguero.'
2011
Zeledonia, Boletin de la Asociacion Ornitologica de Costa Rica
Jonathan Groom
Journal Article
'Jaguar Panthera onca predation of marine turtles: conflict between flagship species in Tortuguero, Costa Rica.'
2012
Fauna & Flora International, Oryx
D. Veríssimo, D. A. Jones, R. Chaverri And S. R. Meyer
Scientific Poster
'Comparaciones en tecnicas de valoracion de la Biodiversidad en el Parque Nacional Tortuguero.'
2014
IV congreso Mesoamericano de Areas Protegidas
Heather Jane Gilbert, Frank Spooner, Michael Park
Scientific Poster
'Relacion depredador-presa: depredacion de jaguar sobre presas terrestres y tortugas marinas, Parque Nacional Tortuguero'
2014
IV congreso Mesoamericano de Areas Protegidas
Stephanny Arroyo-Arce, Ian Thompson, Frank Spooner, Mariliana Leotta, Katherine Cutler
Scientific Poster
'Habitat features influencing jaguar Panthera onca (Carnivora: Felidae) occupancy in Tortuguero National Park, Costa Rica.'
2014
Stephanny Arroyo-Arce1*, James Guilder2 & Roberto Salom-Pérez
Scientific Poster
'Impact of jaguar Panthera onca (Carnivora: Felidae) predation on marine turtle populations in Tortuguero, Caribbean coast of Costa Rica.'
2015
Revistar de Biologia Tropical
Stephanny Arroyo-Arce1,2* & Roberto Salom-Pérez3
Popular Scientific
'Six years of conservation efforts in the South of Tortuguero National Park, Costa Rica'
2016
36th Annual symposium on Sea Turtle Biology and Conservation
Alejandra Carvallo
Scientific Publication
'King Vulture (Sarcoramphus papa) scavenging at green turtle (Chelonia mydas) carcasses in Tortuguero National Park, Costa Rica.'
2016
Stephanny Arroyo-Arce1*, Ian Thomson1 & Kat Cutler
Conference Poster
'Working on Conservation's frontline.'
2016
Biological Sciences Review eMagazine
Raphael Coleman
Conference Poster
'Effects of weather events on incubation periods in green sea turtles in Tortuguero National Park, Costa Rica.'
2017
37th Annual symposium on Sea Turtle Biology and Conservation
Alejandra Carvallo
Conference Poster
'Accumulation and changes in species found withing the Southern end of Trotugeuro National Park, Costa Rica for the past 6 years.'
2016
Mesoamerican Society for Biology and Conservation Symposium Belize 2016
Megan Brett
Conference Poster
'Volunteering for conservation: You are the difference'
2010
Volunteering for conservation: You are the difference
Diogo Verissimo, Sara Calcada, David Jones
Scientific Publication
'First record of Puma concolor (Carnivora:Felidae) in Tortuguero National Park.'
2014
Stephanny Arroyo-Arce1 & Roberto Salom-Pérez3
Scientific Publication
'First record of jaguar (Panthera onca) predation on a loggerhead sea turtle (Caretta caretta) in Tortuguero National Park, Costa Rica'
2017
Stephanny Arroyo-Arce1,*, Ian Thomson1, Emma Harrison2, Stephanie Wilmott3 and Grant Baker3
Scientific Publication
'Feeding habits of the jaguar Panthera onca (Carnivora: Felidae) in Tortuguero National Park, Costa Rica.'
2018
Stephanny Arroyo-Arce1*, 2, Ian Thomson1, Kat Cutler3 & Stephanie Wilmott3
Field Report
'Playa Norte Marine Turtle Conservation & Monitoring Programme.'
2008
Playa Norte Green Season Report 2008
Wing Tsui, Diogo Veríssimo, David Jones & Rebeca Chaverri
Field Report
'Playa Norte Marine Turtle Conservation & Monitoring Programme.'
2008
Playa Norte Green Leatherback season Report 2008
Wing Tsui, Diogo Veríssimo, David Jones & Rebeca Chaverri
Field Report
'Playa Norte Marine Turtle Conservation & Monitoring Programme.'
2008
Leatherback season report 2009
Stephanny Arroyo Arce David Aneurin Jones
Field Report
'Population dynamic between Coastal jaguars (Panthera Oca), sea turtles and nest predators in Tortuguero Costa Rica.'
28th International Sea turtle Symposium
Stephany Butera, Jaime Restrepo
Scientific Publication
'Impact of Jaguar's Predation on the Population of Sea Turtles in the Tortuguero National Park, Costa Rica.'
2017
Mesoamericana – Revista Oficial de la Sociedad Mesoamericana para la Biologia y la Conservacion
Ian Thomson1, Stephanny Arroyo-Arce1, Danny Guy2, Grace Walburn2, Roberto Salom-Pérez3
Scientific Publication
'Social Dynamics of Jaguar Population in the National Park Tortuguero, Costa Rica.'
2017
Mesoamericana – Revista Oficial de la Sociedad Mesoamericana para la Biologia y la Conservacion
Stephanny Arroyo-Arce1, Ian Thomson1, Danny Guy2, Grace Walburn2Salom-Pérez3
Scientific Publication
'Accumulation and Changes in Species found within the Southern end of Tortuguero National Park, Costa Rica, for the past 7 years.'
2017
Mesoamericana – Revista Oficial de la Sociedad Mesoamericana para la Biologia y la Conservacion
Brett Megan & Hawkins Victoria
Conference
'Priceless Monitoring without cost:the significance of incidental detection of species in conservation efforts.'
2010
Mesoamerican Society for Biology and Conservation Symposium
David Jones, Diogo Verisimio, Rebeca Chaverri
Conference Poster
'Jaguar predation on marine turtles: multilateral threats on flagship species.'
2009
International Sea Turtle Symposium
David Jones, Diogo Verisimio, Rebeca Chaverri
Conference Poster
'Ecotourism overflow: local implications of restrictive conservation management.'
2009
XXIII Mesoamerican society for Biology and conservation Symposium, Belize
Sarah Durose, David Jones, Rebeca Chaverri
Parent Info
'If only every student could do this. It changes your life in all the right ways,' says Chris Heritage, parent of Luke Herritage, one of our teen volunteers who has participated on two GVI programs, one in Costa Rica and another in South Africa.
We are a parent-run organisation that is incredibly serious about health and safety, and increasing the impact, as well as the long-term career benefits of our programs. Our programs help young people develop the skills to select a career path that is personally fulfilling, and live a life aligned to the well-being of our planet and the global community.
Ken and Linda Jeffrey, whose son Sam volunteered with GVI in Thailand, talk about how the experience affected Sam. He also went on to volunteer with GVI again in South Africa. 'I know it sounds like a cliche but in a sense, he did go away as a boy and he came back as a young man. Both of us could recommend GVI without any hesitation to any other parent thinking about exploring an opportunity for their children to explore the world and to see different parts of it.'
Parent Info Pack
Download the Parent Pack and learn more about:
Our staff: All our projects are run by staff, selected, vetted, trained, and managed by our central office.
Health and safety: Our safety practices include a child and vulnerable adult protection policy.
Staying in touch: See what's happening on base, by following a hub's dedicated Facebook page.
Free parent consultations: We would love to talk to you about exciting opportunities available for your child.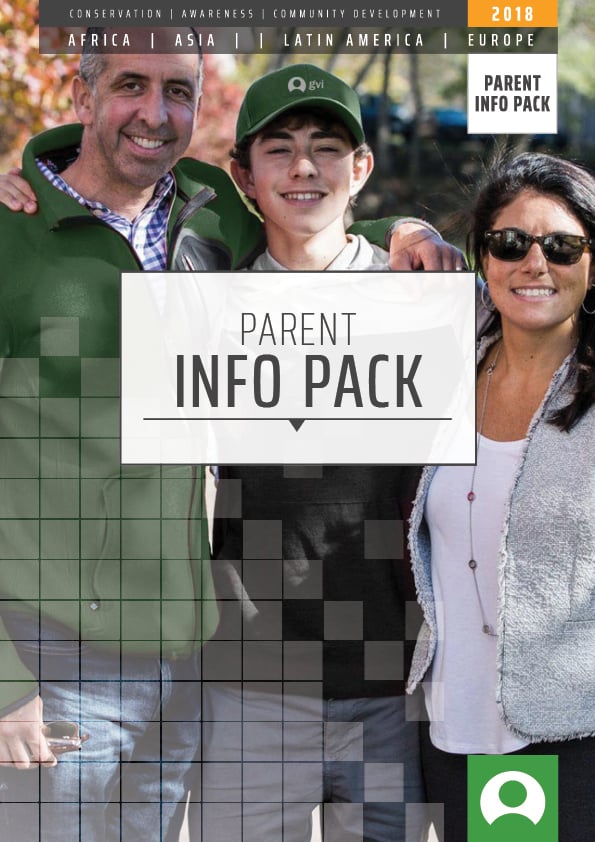 live base updates
Follow GVI Jalova's Facebook page for live updates straight from the field. Get an idea of the types of projects you might be involved in, meet our staff and participants, experience life on this GVI base, hear about free time activities, and learn about the local culture and environment.
Arrivals
When it comes to support, we ensure that each participant is provided with unparalleled, 360 degree support, from your initial contact with the GVI Family, all the way through your program, and even after, as you become part of the GVI Alumni Team.
As part of this promise, we will ensure, whenever possible, that one of our dedicated staff will be available to meet you at the airport. We will arrange with you prior to your departure that, should you arrive in the agreed upon pick up window, a member of our staff will be there to welcome you, easily identifiable in a GVI t-shirt or holding a GVI sign and wearing a friendly smile. This means there will be someone there to greet you as you land, and from there you will be transported to your GVI base to start your adventure and meet the rest of your team.
Volunteers who went on this program also considered these
Scuba Dive in the Indian Ocean on this critical conservation expedition
Support community efforts to help reintegrate elephants into their natural habitat,[...]
Wildlife Conservation
Animal Care
Learn to dive in the incredible waters of Fiji and contribute to vital conservation[...]
Contact Us
Global Vision International
1 Emperor Way, Exeter Business Park Exeter, Devon, EX1 3QS, UK
Learning Provider Number (LPN): 10002692
Centre Number: 17067

Download a Brochure