Original image: Cochin by vodkaholic is licenced under CC BY-SA 2.0
Fort Kochi is the peninsula area of the city of Kochi on the south-west coast of India. The best things to do in Fort Kochi include seaside promenading, enjoying abundant Dutch, Portugese and British colonial architecture, and shops, cafes and restaurants. 
GVI's volunteering programs in India are based in Kochi, India in the Kerala region. When you aren't busy volunteering, your trip to Kerala involves enjoying the local sights and activities.  From Fort Kochi, it's possible to spend the weekends visiting the many sprawling tea plantations, which are only a few hours' drive into the mountains. 
Alternatively, the famous houseboats of Alleppey are a fantastic way to relax and unwind, floating around on the quiet backwaters.
But before you head out of Fort Kochi on your free weekend, it's worth taking a closer look at what's available near the volunteering base.
Here is an itinerary for a weekend in Fort Kochi, India.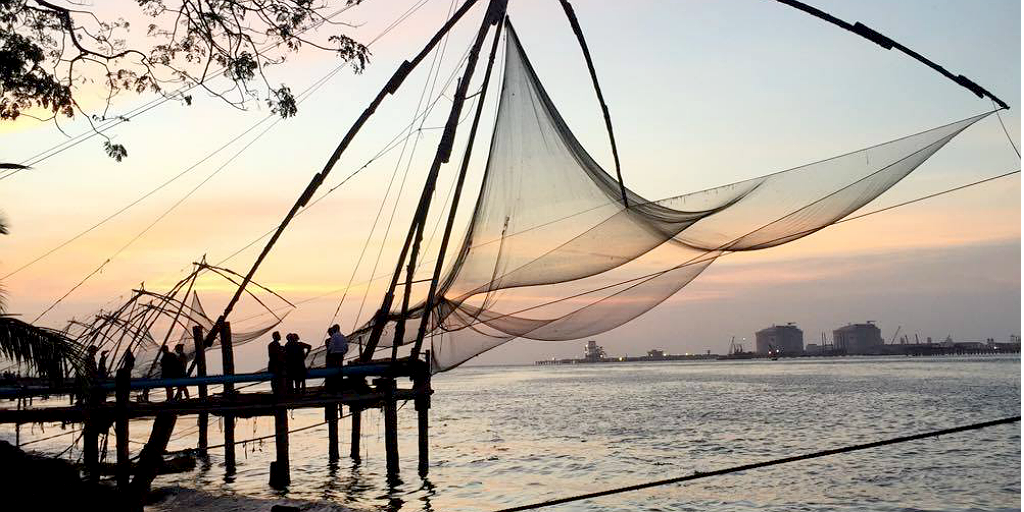 Friday
Take an early evening stroll to Princess Street for retail therapy or just window shopping. This area is full of shops selling cotton clothing and handmade souvenirs. You can pick from hand-embroidered clothing and silver jewellery, or select material to have your own sari made up on the premises. You'll be able to collect it a few days later.
Most stores remain open until at least 20:00. 
If you want to find some unique pieces that you know are being ethically sold, head to Tribes India. This store is government-owned, reasonably priced and sources its goods from a wide range of tribes across India. The sales assistants are knowledgeable about the goods and their origins, and there is something available in every price range. 
They sell a great range of long and short kurtas for men in a wide variety of colours. The metal crafts include many examples of Dhokra craft. With Dhokra, wax is used to create the design and then wrapped in a mixture of clay and hay. The wax inside is then melted and the outer shell is filled with molten metal to create the piece.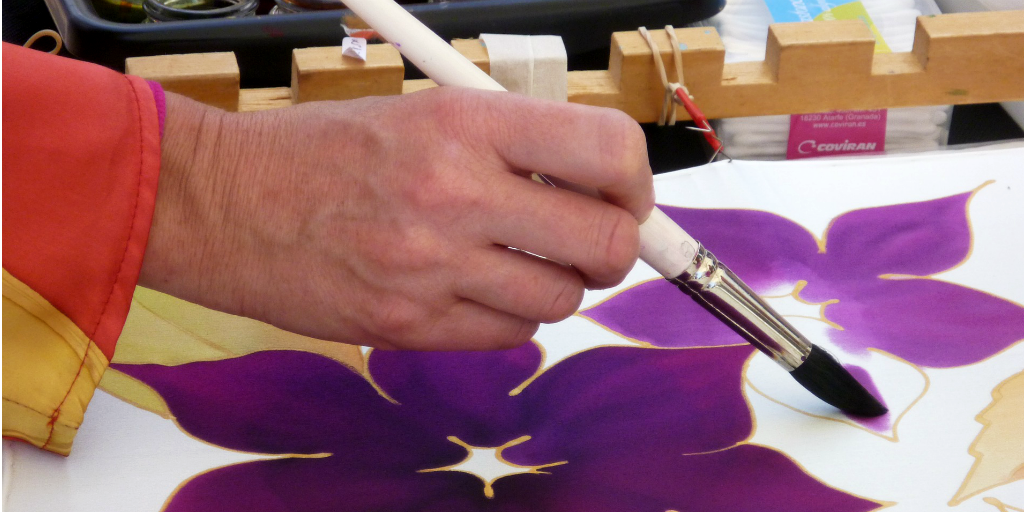 Original image: Textile Painting Silk by Isabel FL is licenced under CC BY-SA 2.0
Many other ornaments, including hand-crafted wooden elephants and tribal art, are also available. The art includes Pithora and silk painting. Pithora is a ritualistic form of painting by the Rathwa and Bhilala tribes, and silk painting is a common style from tribes in the state of Rajasthan.
Next, head around the corner to Vasco da Gama Square to view the fishing nets. As the arching nets stretch out across the water, they present a great photo opportunity at this time of day, when they stand out so well against the water and the setting sun. You may even be able to see them in operation at dusk. 
Places to visit for delicious food are in abundance in Fort Kochi, so finish the evening with a meal at one of the cafes or restaurants. The Dal Roti on the corner of Lilly Street and Elphinstone Road is very popular. The food is traditional North Indian fare, served in a simple setting. There's plenty of it and it's very tasty. 
You can get a good meal for under £5. No alcohol is served, as is standard in the Kerala region, but they make a good lassi, a traditional Indian yoghurt-based drink.
Alternatively, there are some outdoor roadside restaurants near Vasco da Gama Square that offer a range of options such as pizza, seafood and curry. 
The atmosphere tends to be relaxed, and the great service makes up for the slightly higher costs you'll pay at a restaurant in a top tourist location in the town. Even here, you can just stick to tomato curry, dal and roti if you want. These will still come in at under £5.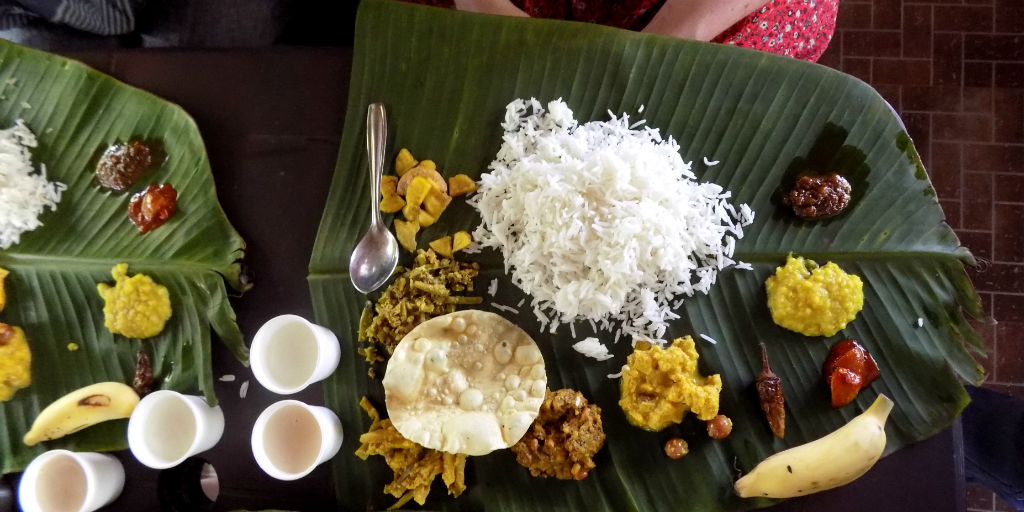 Saturday
Spend the day visiting the area surrounding Fort Kochi. There are several ways to do this but anyone feeling a little more energetic could try a cycle tour for the day. 
This generally means an early start (07:00) but it gives you the chance to ride and cross the numerous islands that make up Kochi using all forms of transport. During these crossings, you get breaks in the day from pedalling and you'll see the beaches, the backwaters and the countryside of Kochi, Kerala.
Vypin island is a popular stop for the cycle tours. This is home to the longest beach in Kochi, Cherai beach. This beach stretches for ten kilometers and offers a rare opportunity to view the backwaters and the sea at the same time. 
Kochi is considered a safe place to travel, and the tour operators are generally reliable and responsible. Tours will normally include helmets and water, and the day will cost approximately £50 to £60 per person.
But if a day's cycling feels a bit too much, then you could opt for a tuk-tuk tour of the area instead. You may find it best to book a formal tour. This way, you'll know your itinerary, your driver will know all the local history and information about places of interest, and any admission fees are included in the price.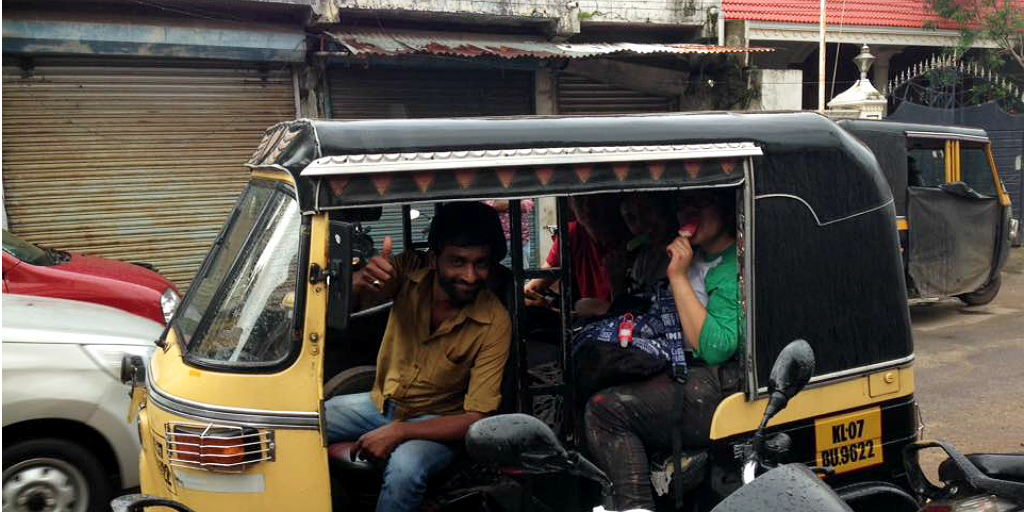 You can still choose to tailor the day a little, as your driver will normally be happy to take detours if you ask them. A tour of four to five hours taking in sites such as Mattancherry Palace and the Cochin Spice Market will normally cost about £15.
If you still have energy left after the day, then you could fit in an evening visit to watch Kathakali. This is a genre of dance drama where the dancers wear large, heavy costumes with intricate and vivid coloured make-up. This male-led dance is a form of storytelling that originated in the state of Kerala, India between the 16th and 17th centuries.
At the Kerala Kathakali Centre in Fort Kochi, you can buy a ticket to see a demonstration of the application of the makeup as well as seeing the show. Demonstration and show will last about two hours and will cost approximately £5. Alternatively, you can just buy a ticket to watch the show – which is one of the best things to do in Fort Kochi.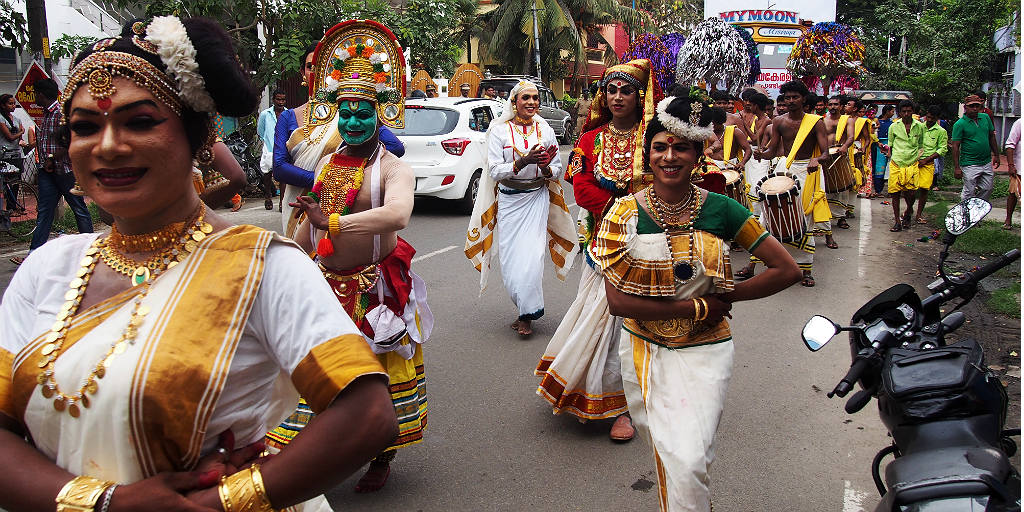 Sunday
Kochi once had a large Jewish population, although this has now dwindled significantly. The area known as Jew Town is home to the Paradesi Synagogue, which is the oldest active synagogue in the Commonwealth of Nations. Jew Town Road is lined with shops and also has one of the oldest antique markets in India.
The Ginger House restaurant offers waterfront views and is hidden behind a huge warehouse antique store where you can spend time browsing the antiques. The restaurant has an eclectic menu ranging from club sandwiches and fish fingers, to grilled prawns or paneer masala. 
You should be able to get a table without pre booking at lunchtime. But if you go in the evening, it is advisable to book, as it's a popular spot to visit on a trip to Fort Kochi.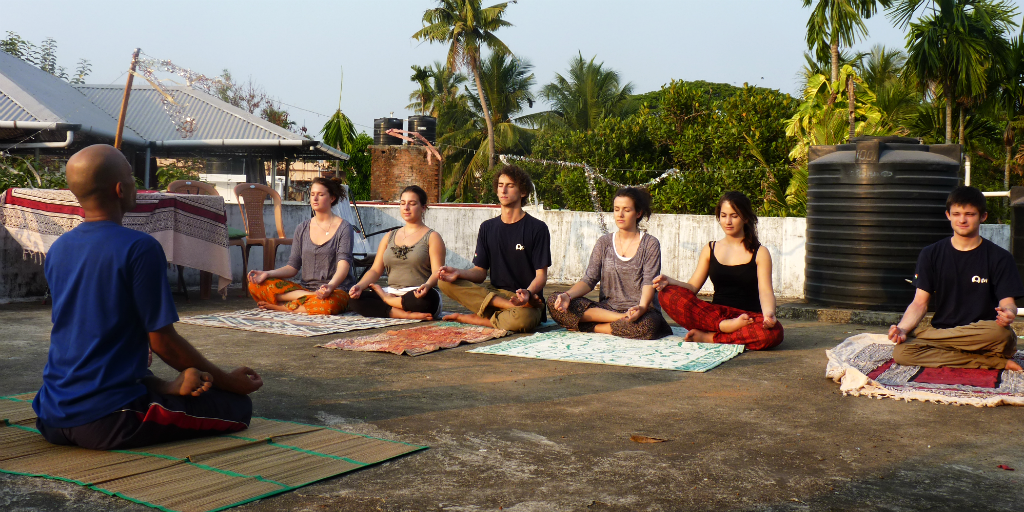 Finally, round the weekend off with a relaxing yoga and meditation experience. Yoga originated in India and it is thought to help bring the body and mind into balance and health. So when you travel to Kochi, India, it's an ideal time to start or improve your yoga practice.
Many yoga practitioners say that as you do this, you will be able to perceive your true nature, which helps you to live your life more freely and spontaneously. 
A two-hour session at the Veda Wellness Ayurveda Spa & Yoga Centre followed by dinner with the group costs in the range of £15 to £20.  It will normally take place in a group of no more than ten people. 
If you would like to travel to Kochi, India and get involved in our programs, contact us for more details.
Debbie Francis is an intern at the GVI Writing Academy. The Writing Academy is a skills-development program that pairs development editors with budding travel writers. Learn more about the program here.