Ghana is a West African gem. Its economy is booming and its full to the brim with exciting experiences. All of this makes volunteering in Ghana an unforgettable experience.
In between your volunteer work, you can explore the fascinating historical sites, attend one of the many cultural festivals and hike through the lush rainforests.
Here are just a few reasons why Ghana should be on your volunteering radar.
1) You'll feel welcomed
As soon as you touch down in Ghana, you'll be greeted with a warm akwaaba (welcome) from the Ghanaians.
The country is well-known for its friendly nature, and you won't struggle to make friends. Whether you're catching a long haul ride in a tro-tro (picture a minibus with bench seating) or walking down the street, the friendliness of Ghanaian people is something you should take advantage of to enrich your volunteer experience.
2) The cultural diversity
Did you know that Ghana is made up of 100 different ethnic groups? This melting pot of cultures is at its most prevalent in the capital of Ghana, Accra.
Make your way to the Makola Market and dive right into the heart of the country. Here you can sample delicious traditional Ghanaian dishes and browse stalls selling everything from boldly-colored fabric to shea butter.
But a trip to Makola Market is unlike any shopping mall experience. Your senses will be stimulated to overdrive as you weave in and out of the hustling crowd, with the smell of Ghanaian cuisine cooking, and the sound of locals bargaining in all directions.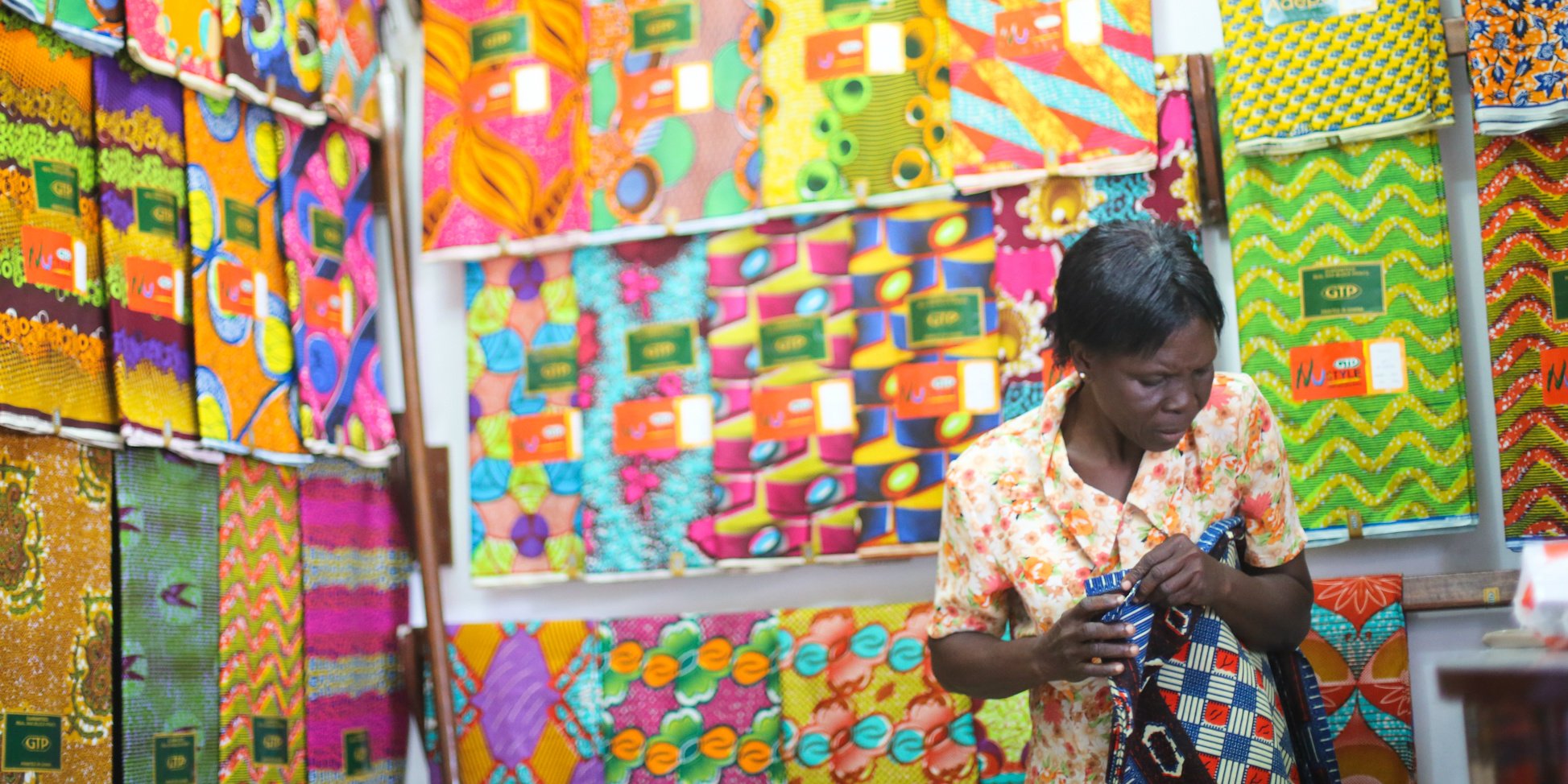 Photo: Yenkassa
3) Explore Ghana's exceptional wildlife
A safari in Ghana is probably not the first thing that came to mind. While Kenya and South Africa usually take the top spots on the continent for wildlife sightings, Ghana's beautiful national parks have a lot offer.
Head to Mole National Park, the largest park in the country, and go on a walking safari. Your guide will help you track animals on foot, and you'll be able to observe elephants, giraffes and more away from the confines of a game drive vehicle.
Next, take a tro-tro ride to Kakum National Park. The rainforest is well-known for its forest walks, bird watching, and a 30-meter high canopy walkway.
4) Its rich and complex history
When volunteering in Africa, it's vital to learn about the continent's past. During your free time in Ghana, you can visit the Cape Coast Fort.
Built in the 17th and 18th centuries, it's one of the most well-preserved slave forts. The structure overlooks the Atlantic Ocean, and is a stark reminder of one of the darkest times in history.
Sign up for a tour and enter the fort's chambers, where you will learn about how slaves endured inhumane brutality before being transported to North and South America.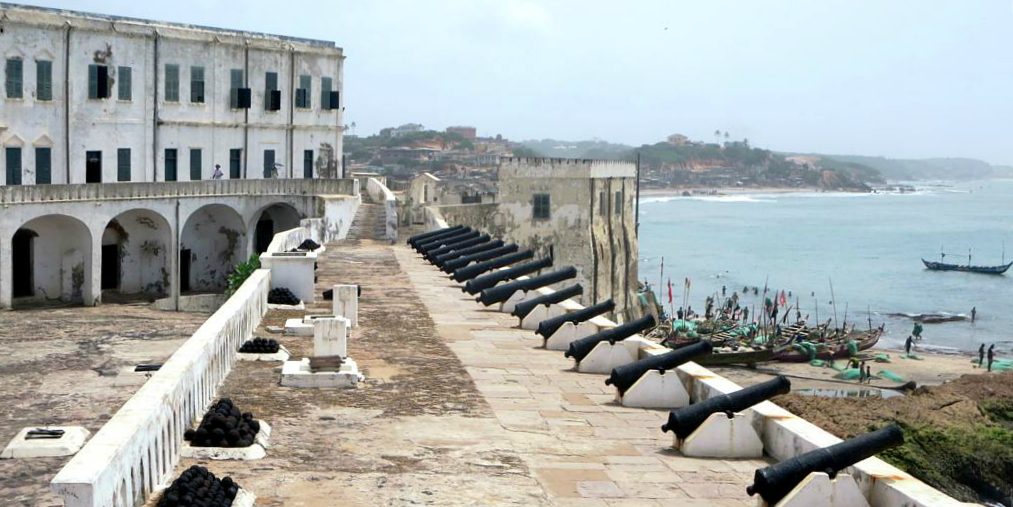 Photo: David Stanley
5) "Is it safe to volunteer in Africa?"
Yes, it is!
That's one of the most frequent questions we get from volunteers enquiring about our programs in the continent.
Ghana boasts a long and stable democracy and has a peaceful history of different parties coming into power. Crime rates in the country are low, and a healthy economy has helped turn it into one of the safest countries on the continent.
Plus, you'll never be alone while volunteering in Ghana. Our GVI representatives on the ground will be with you every step of the way to ensure you're safe for the entire duration of your program.
6) Ghana is a country of festivals
With so many cultural groups, Ghana has unique festivals taking place throughout the year. Whether it's a specific tribe celebrating their rites of passage, religious celebrations or funeral ceremonies, there is always something happening.
Why not plan your volunteering trip around some of the biggest celebrations? The Edina Bakatue Festival, The Pan African Historical Theatre Project (PANAFEST) theatre event, the Rice Festival and the ancient Aboakyir deer-hunting festival are just some of the annual events you can plan your trip around.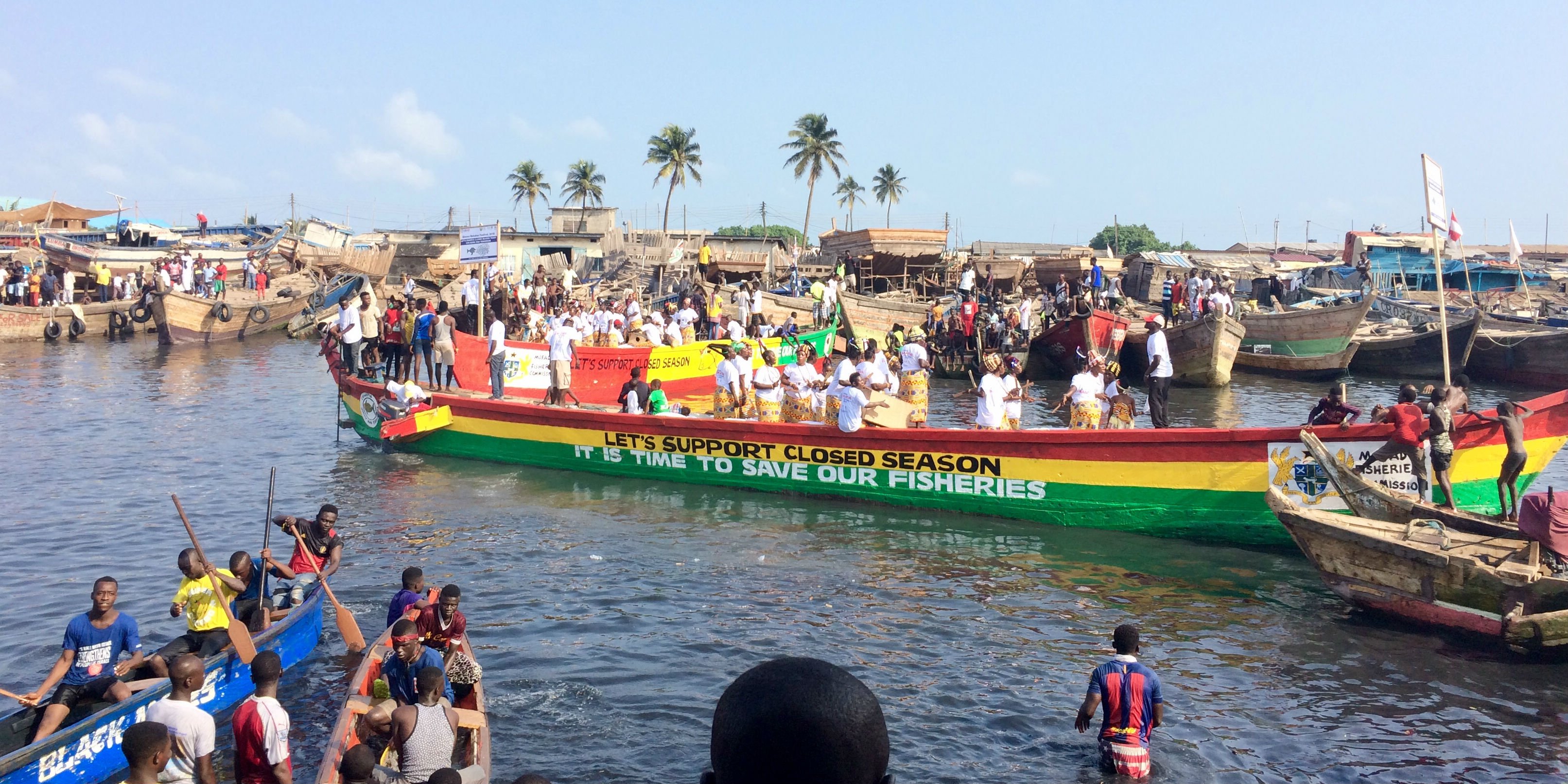 7) The delicious Ghanaian food
The best part about visiting a new country is trying the local food. It's a way to immerse yourself into another person's culture using only your taste buds.
For foodies volunteering in Ghana, you'll be spoilt for choice. The street food offers hungry travelers a range of spicy and savory dishes that won't cost you more than a couple of dollars.
One of the dishes you have to try is Waakye. It's a rice and bean dish served with spaghetti and a meat stew. It's considered the national favorite and is usually served for breakfast or lunch.
8) Ghana's 335 mile coastline of beaches
Want to cool off from the heat of the day? Take a local taxi to one of Ghana's pristine beaches. Most of them are underdeveloped, and you won't struggle to find a spot for your towel.
If you're an animal lover, Ghana's coastline offers plenty of opportunities to explore its natural heritage. Head to Cocoloco Beach to watch migratory whales, or visit Ada Beach if you're an avid birder.
Looking for something more festive? Kokrabite Beach is known for its vibrant fetes that are entirely surrounded by nature.
Photo: David Stanley
9) Ghana is budget-friendly
Ghana is firmly on the "road less traveled" map. As a result, it's less touristy, and the prices are low. You can explore the country on a small budget without having to choose between popular sights and adventurous activities.
It's the perfect destination for volunteers looking to stretch their dollars and discover as much of Ghana as possible.
10) It's full of unique adventures
When you're not working hard at your volunteer project, Ghana has plenty to offer the intrepid traveler. Visit the Volta Region and tackle one of the steep waterfall hikes. Once you've reached your goal, cool of in the natural lagoons before making your way back down.
If you prefer something less strenuous, sign up for a nocturnal turtle walk. Your guide will take you to one of the nesting areas on the beach, where you'll be able to observe turtles nesting and hatching.
For a more relaxed adventure, try an inland cruise. You'll get to ride in a traditional wooden dugout canoe and glide through Ghana's many rivers, lakes, and lagoons. It's an excellent way to discover the Amansuri wetlands.
Travel to Ghana and make a difference
Want to know more about our volunteer opportunities in Africa?
Sign up for one of our programs in Ghana and make a difference. Choose from programs such as teaching English, women's empowerment initiatives or creating sustainable community development solutions.
Speak to a member of our team today.