Boasting lush forest areas, exotic sandy beaches, amazing food and out-of-this-world cultural experiences on offer, it's no wonder that Thailand is one of the most popular travel destination in Southeast Asia. Despite a tourism overflow, Thailand has kept its unique identity, rich in tradition with happy-go-lucky locals famed for their smiles.
Our
volunteer projects
in Thailand are definitely on the list of most popular projects, and with good reason. I had a chat with some of our previous volunteers from our projects in Thailand and compiled a list of thrilling reasons to volunteer in Thailand and make your trip memorable and life changing! Here's the lowdown:
1.  Live Among Gentle Giants
Experience adventure in the mountain forests of the Chiang Mai Province in Thailand as you live with the traditional Karren elephant-keeping community. Most of the elephants living here are relieved from working in tourist camps and our
volunteers help them rehabilitate back into nature
. You can count yourself lucky if you get to live among these gentle giants!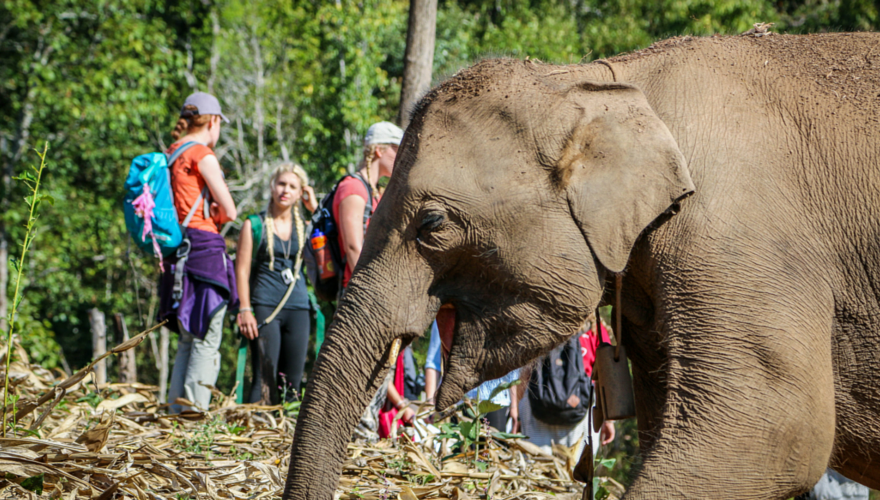 I have had the opportunity to observe and work closely with these social and complex animals, which would be impossible with elephants in the wild. – Claire Wigham, (United Kingdom)
2. Education is the Name of the Game
"English is a language, not a measure of intelligence." Being a second language speaker myself, I couldn't agree more with this statement, but I also acknowledge the fact that English is often a gateway to a better education and eventually, a brighter future. Our
teaching volunteers
put their teaching skills to good use to teach English in a local Thai community to give locals the opportunity to learn English and aim for a better future!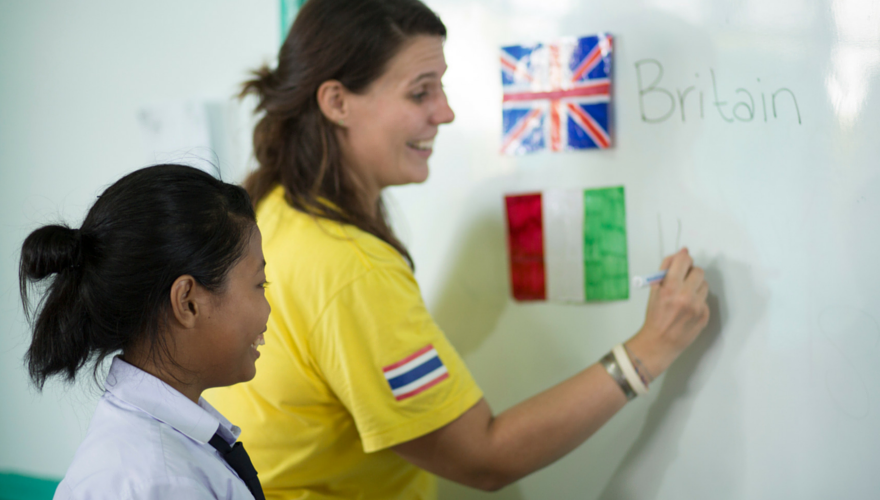 3. Help Save a Turtle
Nearly all species of turtles are endangered all around the world and our
coastal conservation
volunteers get to make a hands-on contribute to this important cause. Getting involved with turtle conservation and research is always enjoyable, but helping to clean baby turtles is everyone's favourite!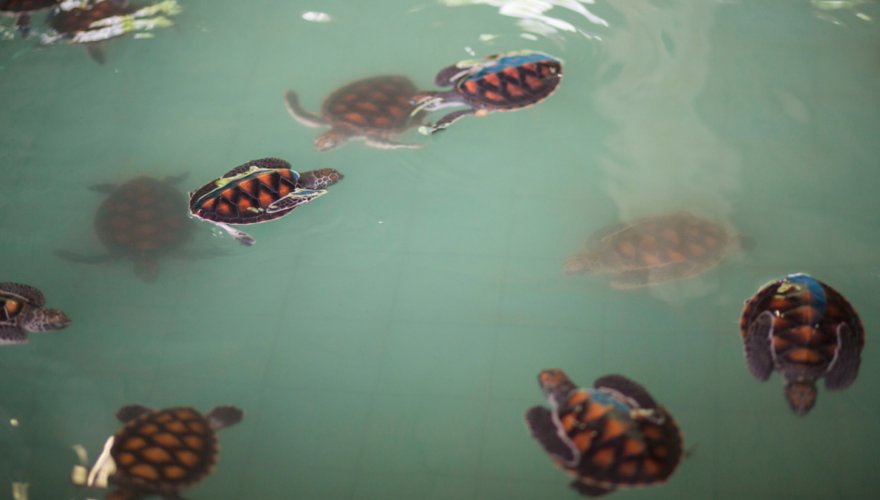 4. Be a Ray of Sunshine
Our volunteers have come to this conclusion: Thai children are cute. Period. As a
community development
or
healthcare volunteer
, you get to provide stimulating learning activities to mentally or physically disabled children. These children will steal your heart and your efforts will be rewarded tenfold!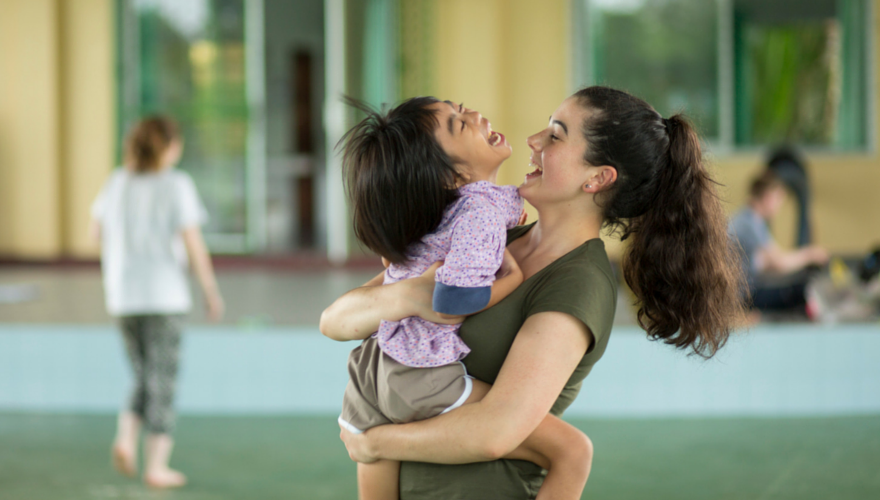 It is tremendous to see how excited the kids are to see us every time that we are at the school. – Mike Keller, (USA)
5. Dive into Adventure
The Phuket Island is renowned as a world-class diving destination and promises to bring you amazing diving adventures and
marine conservation
opportunities! Whether you're an experienced diver, or just starting out, be sure to add this to your to-do list!
Photo: William Cho/Flickr 
6. Smiles Galore
Imagine living in a world where everyone's main goal is to achieve happiness? Thailand gives you a taste of what this can be like; the Thai people are known as some of the happiest and friendliest people around. The country is known as the Land of Smiles and they sure live up to this title!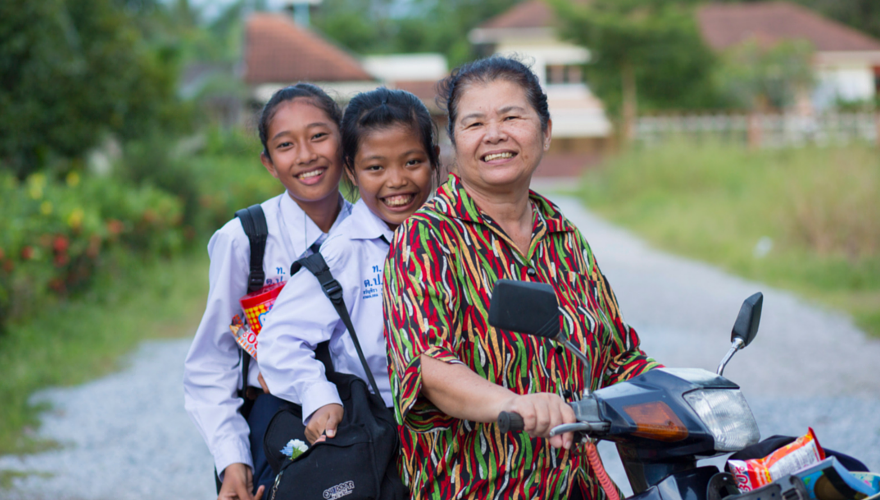 7. Tantalising Thai Cuisine
If you had a choice between McDonald's and Thai cuisine, it should be a no-brainer! Thai food for the win, of course! Thailand is known for its many street markets and night bazaars where they sell anything and everything, but be sure to stop at the food stalls to try a mouthwatering traditional Thai dish.

8. Live Like a Local
Our volunteers live in the communities where they work, either in a homestay or in a volunteer house. This way they get a chance to fully immerse themselves in the local customs, traditions and language.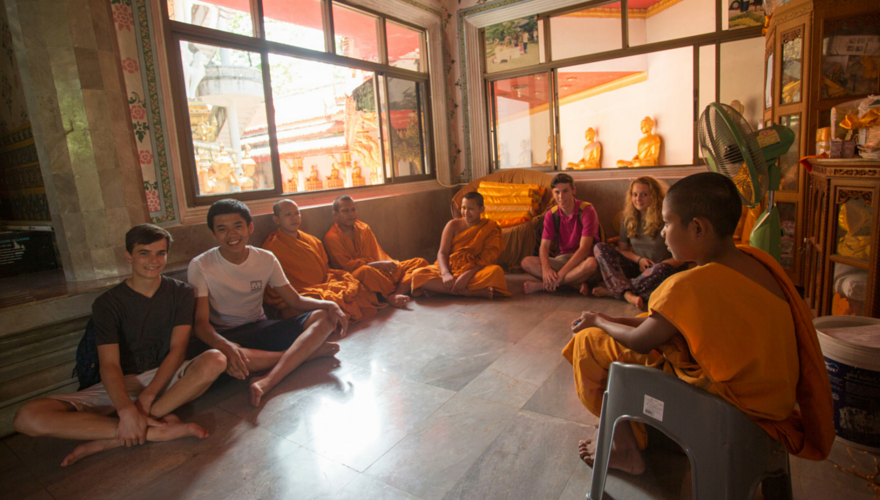 You are completely immersed in the culture and you experience the real Thailand, as opposed to experiencing the tourist side of things. – Hannah McMurray, (United Kingdom)
With these promising prospects, who wouldn't want to volunteer in Thailand?! Our professional and friendly field staff will show you the way. Get ready to volunteer and make your own memories!
Travel to the Land of Smiles and other incredible locations with one of GVI's international, award-winning volunteering abroad programs and internships! Choose from over 150 community development, animal care, teaching, women's empowerment and conservation projects worldwide!