''GVI's research and conservation has been of great benefit in raising awareness''
~WWF, Kenya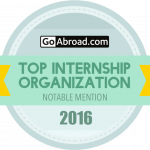 GVI offer outstanding international internships in Africa, Latin America, Asia, Europe and Australasia from 6 – 24 weeks.
An international GVI Internship provides students with practical work experience that enhances their personal and professional development. Interns are provided with hands-on experience that impacts their future career and contribute towards key global issues across a variety of fields, while living on a GVI base for 6 weeks or longer. It is a great way to gain that much needed work experience, boost your resume, explore a new culture and way of life, while contributing to key global issues across a variety of fields. Find out more about why interning abroad is the best option for your future career development!
Specifically geared towards developing teamwork and leadership skills, our internships will not only give students real-world field experience in a variety of developing countries, but they will also equip them with both soft and hard skills, including intercultural fluency and global citizenship. Many students complete a GVI internship before university or college, or while studying to compliment classroom-based, theoretical learning such as research for a thesis or dissertation project.
All our internships include:
An exclusive GVI Leadership Training Course
All necessary field training and equipment
Weekly one-on-one staff mentorship sessions
A confidential professional recommendation on completion of your course, and
After a successful internship, qualifying candidates may be given the opportunity to work for GVI or selected partner organisations.
GVI's Personal & Professional Development Scholarships
We are offering Scholarships worth £200 / $400 if you book your GVI program by 15 November 2017! GVI's Personal and Professional Development Scholarships are available on all Internships and Under 18 programs. The scholarship is not valid on internship start dates in June, July or August. Click here to claim your scholarship!
RECEIVE ACADEMIC CREDIT
If you are studying, speak to our Country Experts about receiving academic credit. Our Programmes don't just give you hands-on practical skills, but can also contribute towards your university or college qualification. Over the last 17 years, many students have also gained academic credit for their time on a GVI Internship. GVI has worked with several noteworthy educational institutes such as Stanford University, Duke University, University of Oxford, New York University, Northeastern University, University of Brighton, University of Bath, University of East Anglia, Plymouth University, University of Oregon, University of Glasgow, Bournemouth University, and Cardiff University.
OTHER PROGRAMS WE OFFER
Alternatively, join one of our volunteer abroad programs or take a gap year volunteering program abroad focussing on marine or wildlife conservation, teaching, community development, animal care or construction volunteering.
Please note that internships without placements are also available as upgrades to your chosen GVI programme. Please ask your Country Expert for more information on this option.
HEAR FROM OUR INTERNS
Or, to read more testimonials from our internship programs all around the word, take a look at our internship testimonials page.
CHOOSE AN INTERNSHIP FOCUS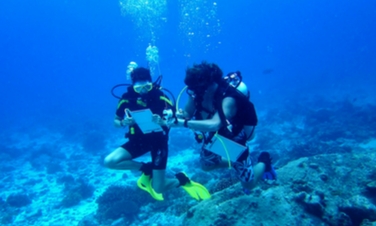 Marine Conservation
Contribute to your professional development and enhance your access to careers in marine biology, conservation, and the diving industry. Help us collect data, conduct surveys and perform recovery research; we also provides Professional Dive Training on our Divemaster Internships, Instructor Development Course (IDC) and Master Scuba Diver Trainer course (MSDT).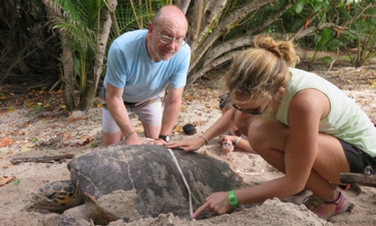 Wildlife Conservation
Join our wildlife conservation internships and gain personal and professional development through hands-on field experience. GVI offers international wildlife conservation internships that amplify your access to careers in the industry. Come enjoy a real-world experience with conservation practices and surrounding wildlife.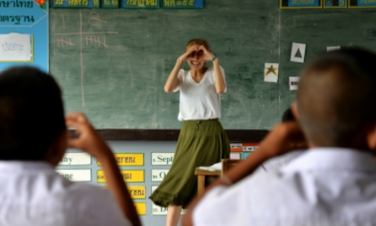 Teaching
Embark on our international teaching internships and gain practical classroom experience to further your career goals. GVI's teaching interns enhance access to education for individuals from disadvantaged communities, where schools are often overcrowded and teachers are limited. While our interns develop their own skills they also make a valuable difference.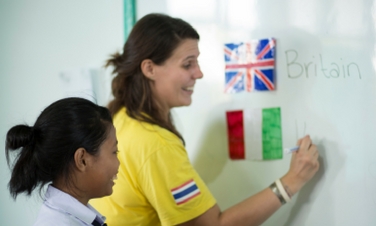 Community Development
Volunteer with underprivileged children on our international community development internships. Take part in a range of initiatives in educational enrichment, healthcare awareness, women's empowerment, and sustainable environmental practices. Gain practical experience to achieve your career goals.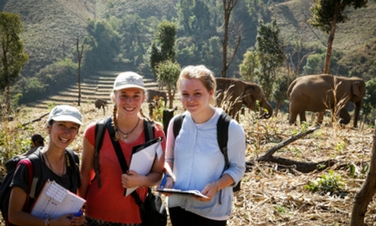 Animal Care
Take part in our animal care internships and gain skills that will enhance your career development and employability. Animal care internships offer you real-world experience that develops teamwork and leadership skills for your future professional life. Interns also help educate communities about animal care.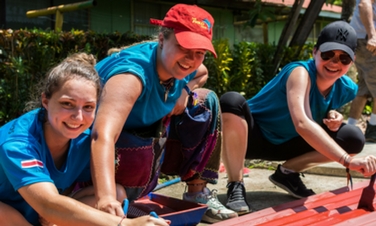 Construction
Participate in construction internships for a chance to renovate basic infrastructures and educational facilities; contribute to locally-run community building projects; and assist with awareness of sustainable living and improved sanitation. Improve your construction and teamwork skills while making a difference.
Business Internships Abroad are a great way to apply your business management and leadership skills and explore the world. This internships allows you to do the groundwork for your future now by helping you to develop personally and professionally as you run hands-on, educational workshops on microenterprise business skills, business training initiatives and mentoring small business owners.