18 awesome summer volunteer programs for 2019
By Jana Jansen van Vuuren
10 months ago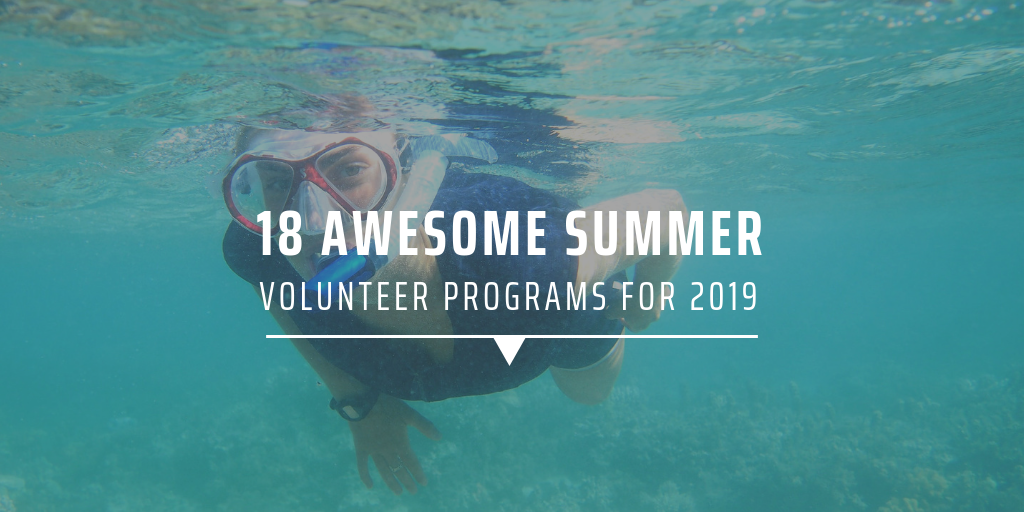 If you aren't lucky enough to be taking a gap year this year, the summer months can be a great time to volunteer to make a difference in the world. Not only do you have about two months off school, but the weather is great, which means you can use the time to do good in the world while enjoying the outdoors.
But who wants to volunteer in their own hometown, even if it is rather sunny, when you could go abroad? Summer holidays give you the perfect chance to spend time in another country and experience all there is to see and do. And volunteering while abroad just enriches your trip as you'll get first-hand insight into the culture by working with locals daily or learning about the environment from resident conservationists.
We've put together a list of our most exciting summer volunteer programs for college students. Not only are they all highly engaging, life-changing programs in exotic locations around the world, where you'll meet people from all corners of the globe, they are aligned to conservation and international development best practices. This means you can use them to add to your career portfolio, while still having great fun in a new country. 

Further Reading: Why Volunteer?
1) Summer bird research program in Costa Rica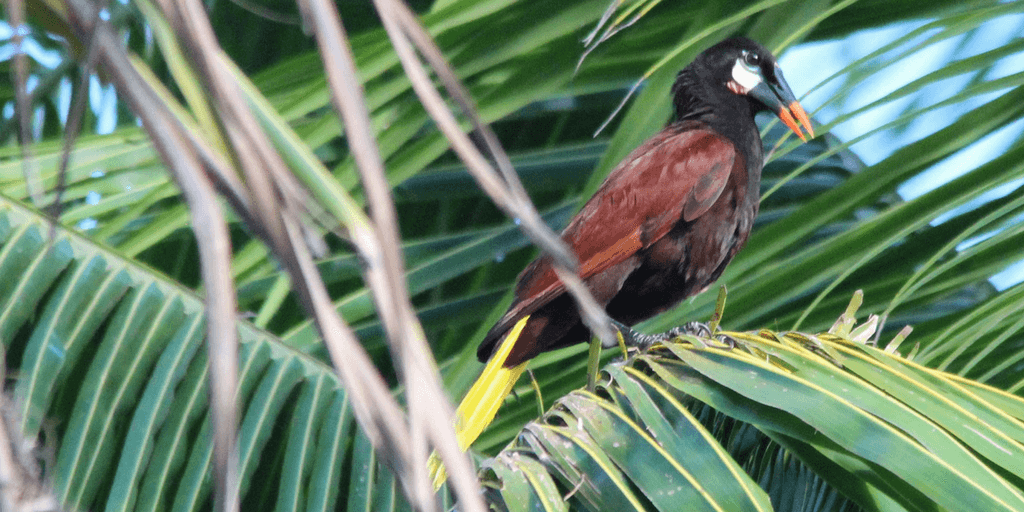 Costa Rica is known for its stunning bird life, with many eye-catching species calling this Latin American country home. In fact, although it is a relatively small country, there are more bird species in Costa Rica than are found in the entire North American area. Part of the reason for this extraordinary diversity is the range of habitats available for birds, and other animals, in Costa Rica.
The country features everything from swampy mangrove canals to mountainous forests. Wherever your journey takes you in Costa Rica, you'll certainly spot several of these photogenic creatures, like the yellow-beaked toucan, bright scarlet macaw, or little flitting hummingbird.
Possibly the most ecologically significant of these Costa Rican natural treasures are those that frequent the river canals. They help maintain the delicate and valuable mangrove wetland ecosystems of rainforests. Wetlands are known to be the habitat that s most effective at absorbing carbon from the external atmosphere and are essential for helping us build the Earth's resilience to climate change. 
Help GVI with conducting surveys in Tortuguero National Park of the 30 waterbird species identified as key by the Costa Rican Ministry of Environment. In this way, you'll be helping to protect not only Costa Rica's fantastic bird life, but the environment as a whole.
2) Summer volunteer teaching program in Cambodia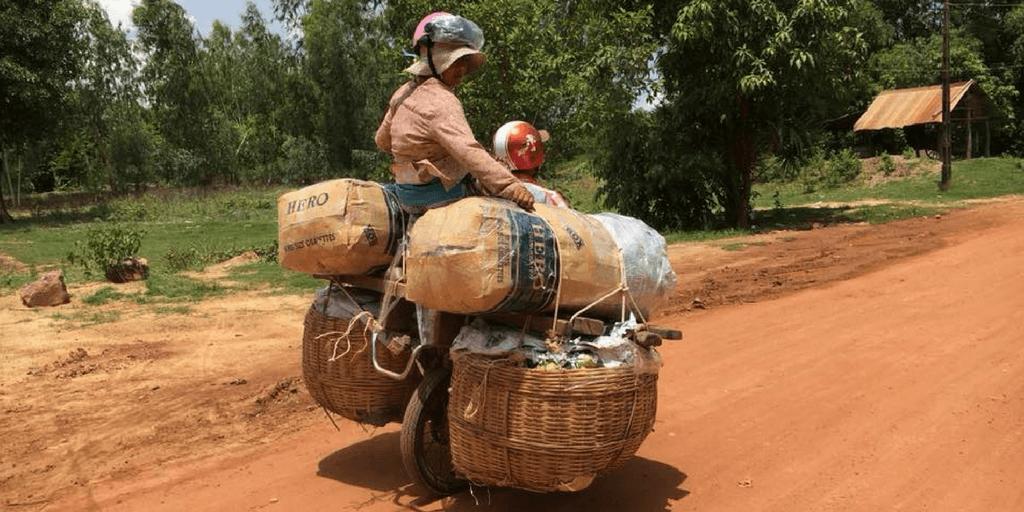 While Cambodia is a fabulous country to visit year-round, with a warm tropical climate, pristine beaches, lush hiking trails, and a laid-back atmosphere, your summer months give you an opportunity to really immerse yourself in the destination.
Spend your summer in its capital city of Phnom Penh, where you'll find bustling markets filled with the exotic fruits South East Asia is known for, and freshly prepared Cambodian cuisine (think lots of noodle bowls and sticky rice). If you're brave you could also visit the fried insect stalls.
Our teaching project in Cambodia was launched in 2018. Visiting this program in 2019 is a matchless opportunity to see exactly what it takes to develop an international development project. So don't miss out. Be sure to follow our journey on GVI Cambodia's Facebook page.
3) Summer turtle conservation and research program in Thailand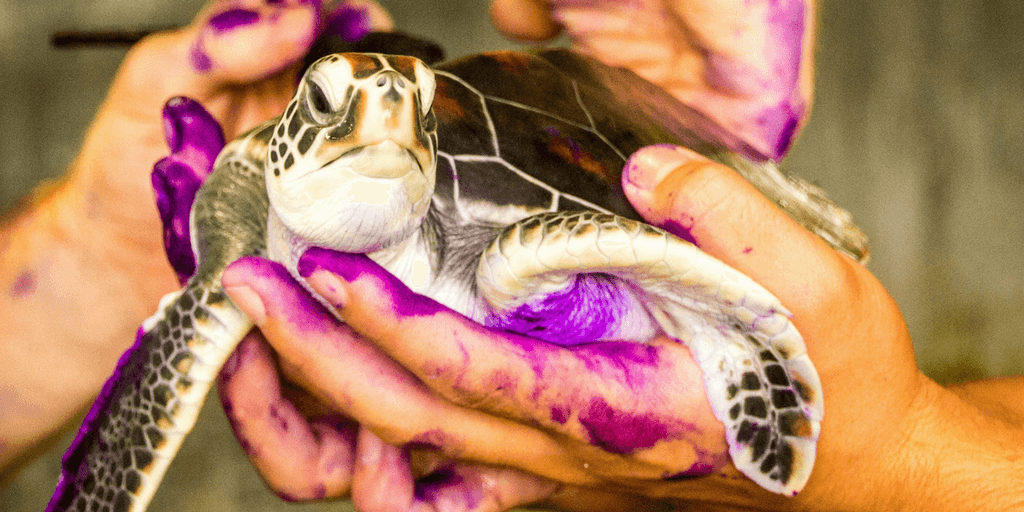 An even more popular beach holiday destination than Cambodia, Thailand is a true tropical paradise. But why just lounge on a Thai beach sipping from a fresh coconut when you could also be working with little baby sea turtles while you're at it?
Travel to Thailand's absolutely spectacular Phang Nga to work at turtle nurseries who make it their mission to ensure that baby sea turtles grow up to be healthy adolescents. Once they reach their full size, they are released back into the ocean.
You'll be helping to apply anti-bacterial and anti-fungal to the young turtles, clean turtle ponds and learn about all about the ecological importance of these mystical sea creatures as well as the threats they currently face. 
Further Reading: 8 Reasons Why You Should Volunteer In Thailand
4) Summer coral reef research program in Fiji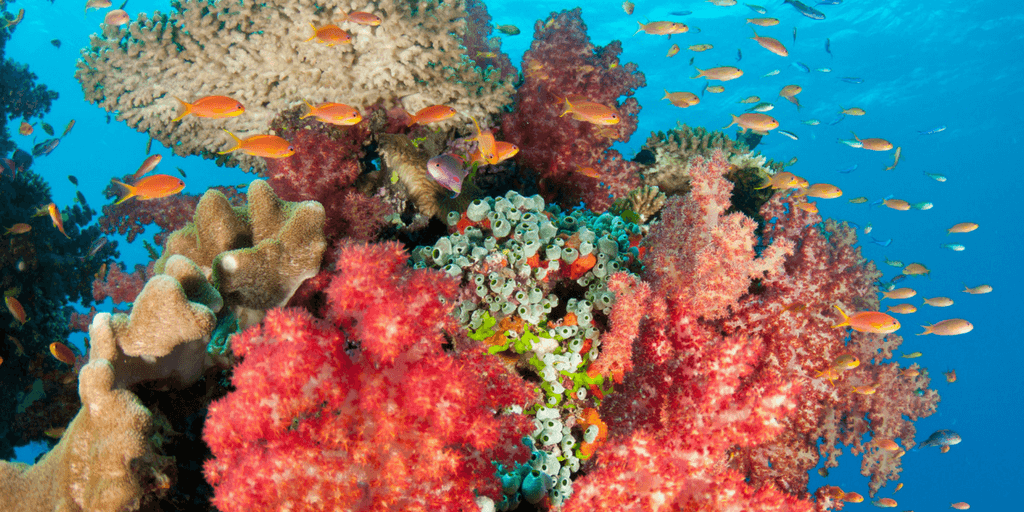 If you're not content to simply stay on the shore, why not dive in to learn more about life underwater? And where better to do it that in Fiji, a true Australasian island paradise surrounded by the warm, clear turquoise waters of the Pacific Ocean.
If you've watched the documentaries Blue Planet II or Chasing Corals, you'll know that coral reefs are a vital part of the marine ecosystem and that a phenomenon known as coral bleaching, a result of global warming, is endangering their survival.
On this GVI program in Fiji, you can marine biologists, conservation organizations, and authorities learn more about these environments so that we can all work together to find out how to better protect them. It also doesn't hurt that they are gloriously vibrant underwater paradises, that are known to hide highly prized pastel-hued South Sea pearls.
5) Summer reptile and amphibian diversity research program in the Costa Rica rainforest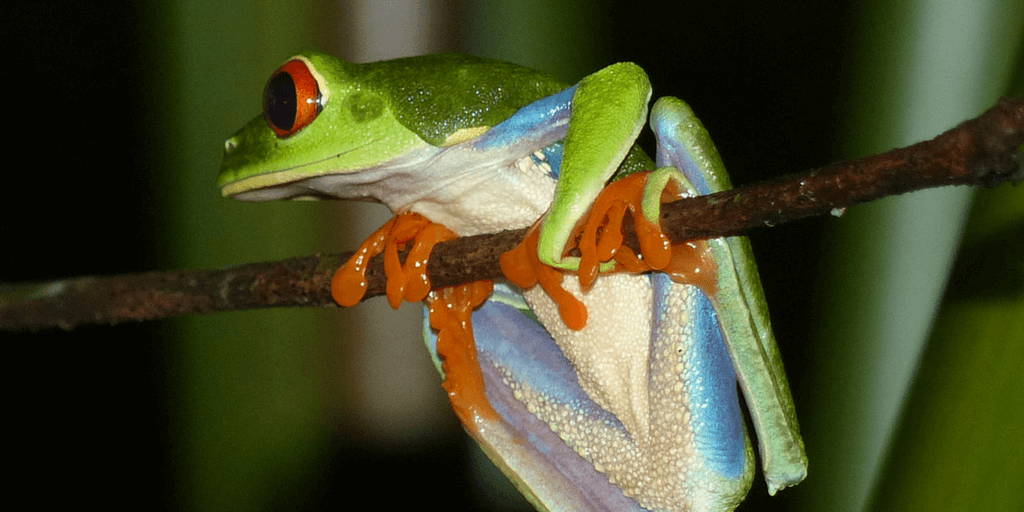 Other than its birdlife, the Costa Rican rainforest is also known for its stunning variety herpetofauna – that's frogs, snakes, and lizards to those not in the know.
Admittedly they seem a little terrifying to some people, but to others (us included) it sounds fascinating. Not only are tropical rainforest frogs some of the brightest (and let's face it the most adorable) out there, but they are also often tremendously rare. 
Amphibians are some of the creatures most severely impacted by pollutants, habitat loss, invasive alien species, and climate change. Keeping track of how many frogs in an area helps to monitor how healthy and resilient the ecosystem is or how quickly it is recovering from a damaging event. 
Snakes make up the majority of the reptile population in Costa Rica and are world-renowned for their spectacular beauty. If you're hiking through the rainforest keep an eye out for the mellow mustardy yellow eyelash viper, the sleek and slender bright green vine snake, and, of course, the baroque-patterned boa constrictor.
But don't forget the iguanas. You're also likely to spot at least one large, red-crested creature lounging in the trees above the trail.
Do days spent in the jungle looking for these creatures in the Costa Rica rainforest sound like your kind of summer? Be sure to sign up for the program.
Further Reading: How To Take A Gap Year: Before, During, and After
6) Summer rainwater harvesting and water security volunteer program in Fiji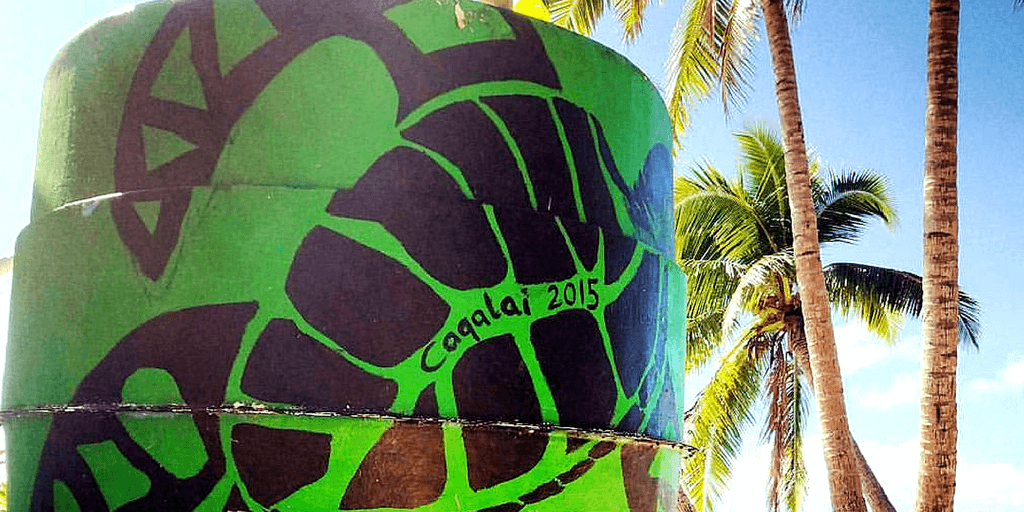 If you're excited about visiting Fiji but aren't keen on getting into the water, maybe you'd rather work with the famously welcoming communities to install rainwater harvesting systems in their villages.
Water security is an important need in an island nation like Fiji because the ocean presents a challenge to the implementation of effective infrastructure. Topical storms also plague the Pacific region and, being close to sea level, island nations like Fiji, are some of the most vulnerable to damage caused by these storms.
In 2016, Cyclone Winston destroyed much of the infrastructure on Fiji's main island of Viti Levu. You could help rebuild one of the most essential parts of this infrastructure, by participating in our water security project in the community of Dawasamu on Viti Levu. In the process, you'll learn about the fascinating cultures of the Fijian people. 
7) Summer volunteer teaching program in Ghana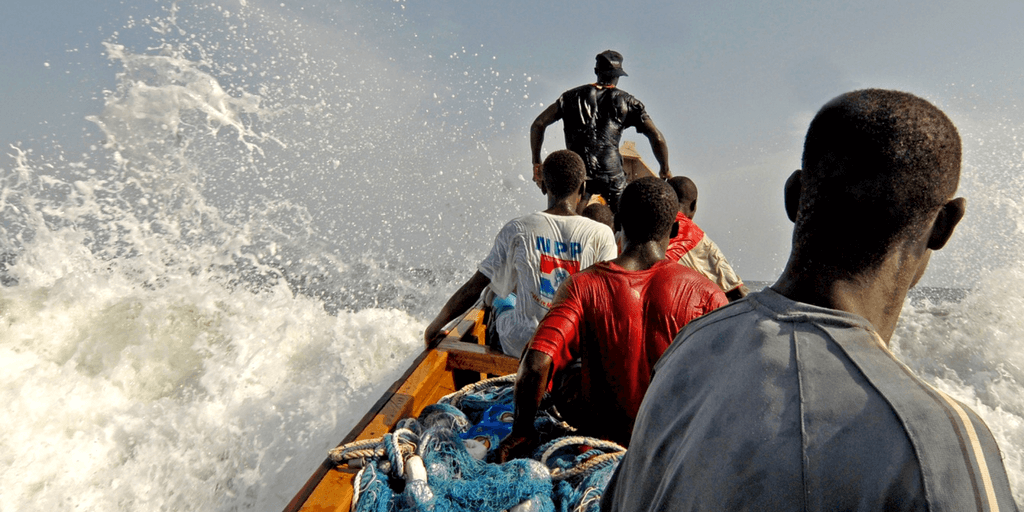 Maybe you think Fiji isn't for you this year, and you're more keen on seeing what the African continent has in store. With help from volunteers like you, we pioneered our first education project in Ghana last year.
We are be stationed nearby to Ghana's coastal hub of Cape Coast, a cosmopolitan city built on the shores of the Atlantic Ocean. Volunteers like you will be working schools to help teachers provide additional educational support in subjects like English, Mathematics and computer skills to children who might need it. 
On your time off enjoy all this West African gem has to offer, including a shopping excursion to the lively markets or a trip to explore the rainforest and savannah habitats of several national parks. Follow our progress on this community development project on Facebook.
If you're more interested in African wildlife than exploring the continent's many metropolises, why not spend your summer with GVI in South Africa.
You could join our conservation volunteers in South Africa's Limpopo province where you'll be able to help park managers and safari field guides prevent poaching of endangered rhinos in the private reserve where we operate.
South Africa is home to the largest population of rhinos in the world and criminals are well aware of this fact. Since the beginning of the century, rhino poaching has rapidly increased throughout the country, from only about a dozen in 2007 to over 1000 in 2014.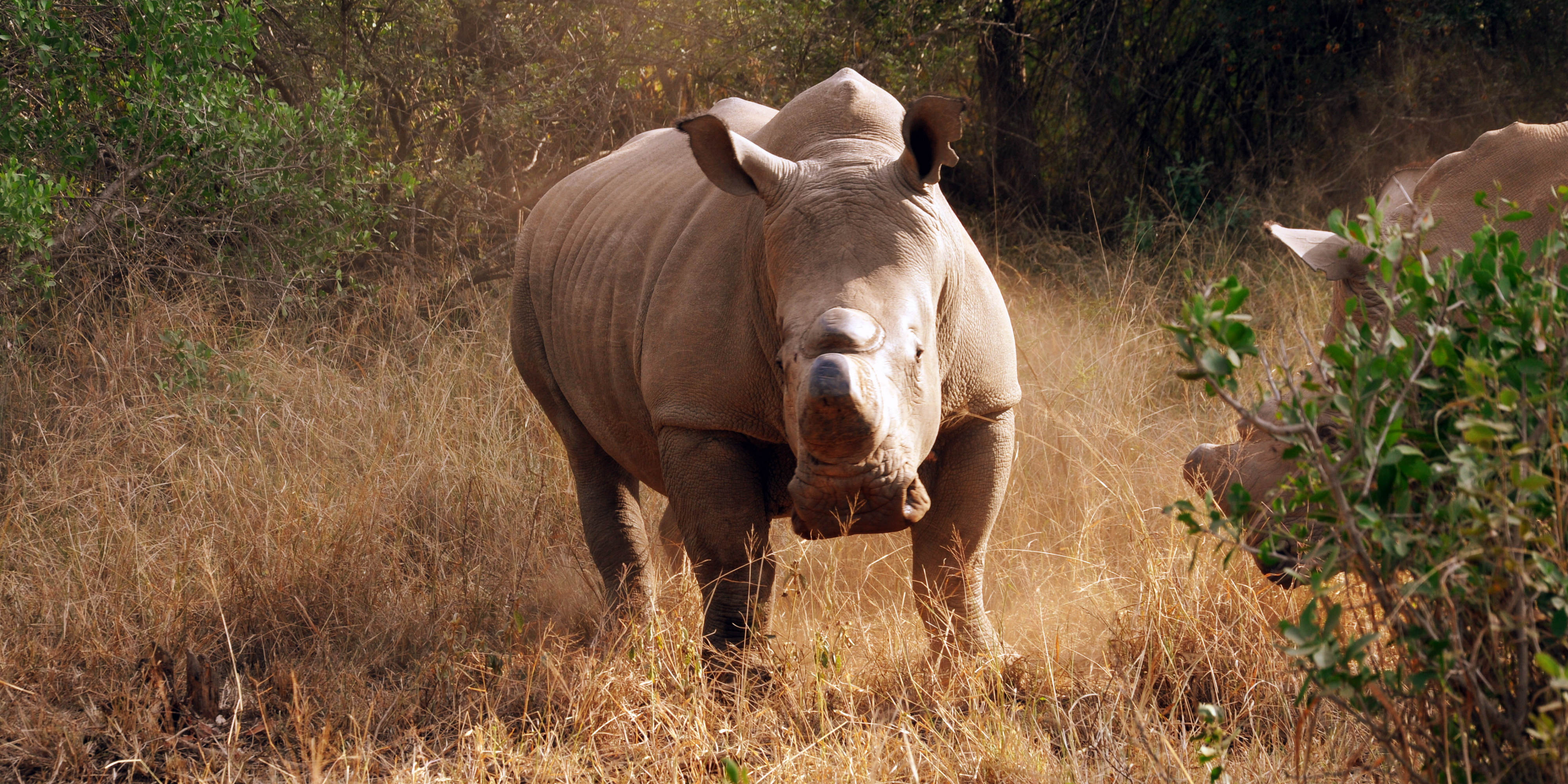 This not only has an impact on the planet's overall biodiversity but is specifically damaging to the rhino's habitat as well. Rhinos are grazers and help maintain the plant life of the savannahs where they roam. Wherever there aren't rhinos conservationists have been seeing a trend towards a surplus of long grasses taking over the resources of other plants. The effect of this dramatic ecosystem change on other flora and fauna is complex and not yet fully understood. 
As a volunteer on this project, you'll learn from experts in the field what the challenges to preventing poaching really are, help the reserve's management by tracking rhinos and maintaining fences around the park, and work with the community to increase their income opportunities so that they aren't vulnerable to threats and bribery from international poachers and criminal syndicates.
Further Reading: 10 Things You Need To Do In Cape Town
9) Alternative livelihoods summer volunteer program in Fiji
For college students with an entrepreneurial streak, our alternative livelihoods project in Fiji is the ideal choice. You'll be helping businessmen and women in rural villages throughout the Dawasamu district on the island of Viti Levu, set up and run their own small business.
Currently, community members run two projects, one where they create purses, necklaces and other jewelry from recycled materials and the other involving a communal farming project.
Depending on your skills and interests you could help out with training community members in handicraft techniques or farming, developing marketing materials for the projects, or researching and supporting new business opportunities for the village.
Not only is this summer program rewarding, as you'll be able to see how much this additional income is benefiting the businessperson's family and community, but you'll also be developing your own knowledge of how businesses operate in developing economies. This experience looks great on a CV, especially if you are looking to go into business administration and management.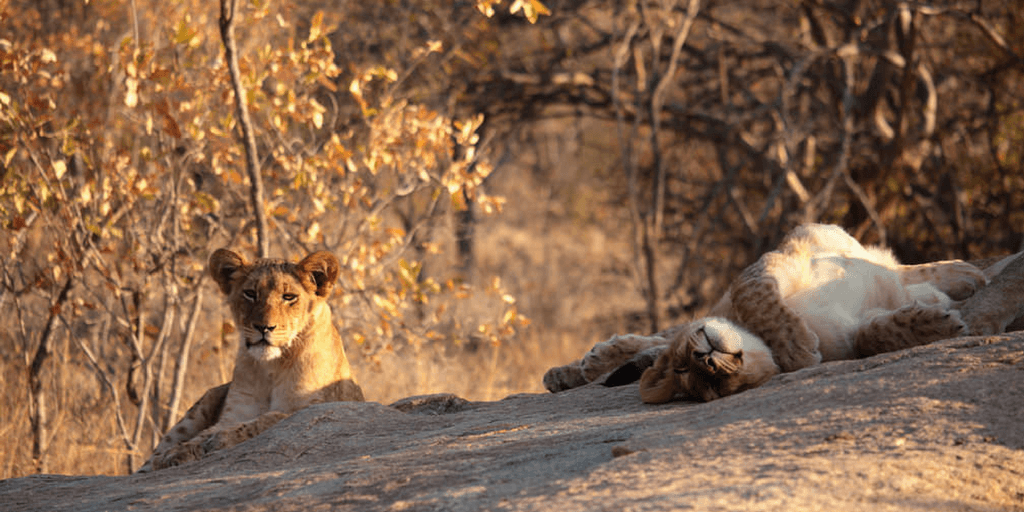 More into big cats that giant herbivores? Spend your time in South Africa's Limpopo province studying lions and leopards in their natural savannah habitat.
These two cats are at opposite ends of the behavioral spectrum. Lions live and hunt in the open savannah in big social groups. The leopard is a completely solo hunter and likes to spend their time in trees. What they have in common is that, as apex predators, they both have a crucial role to play in maintaining a habitat's biodiversity, helping to keep the antelope population in check.
They are also both under threat. Illegal killings and their reputation for stealing cattle mean that the numbers of these predators are rapidly declining. Some conservatives who analyzed the data in 2017 even believe that leopards will be extinct by 2020.
You could help to ensure their survival by tracking and study them in collaboration with park managers and independent research groups. You'll also be involved in environmental education initiatives in the community to help farmers adopt non-fatal deterrents.  
Further Reading: All About Cheetahs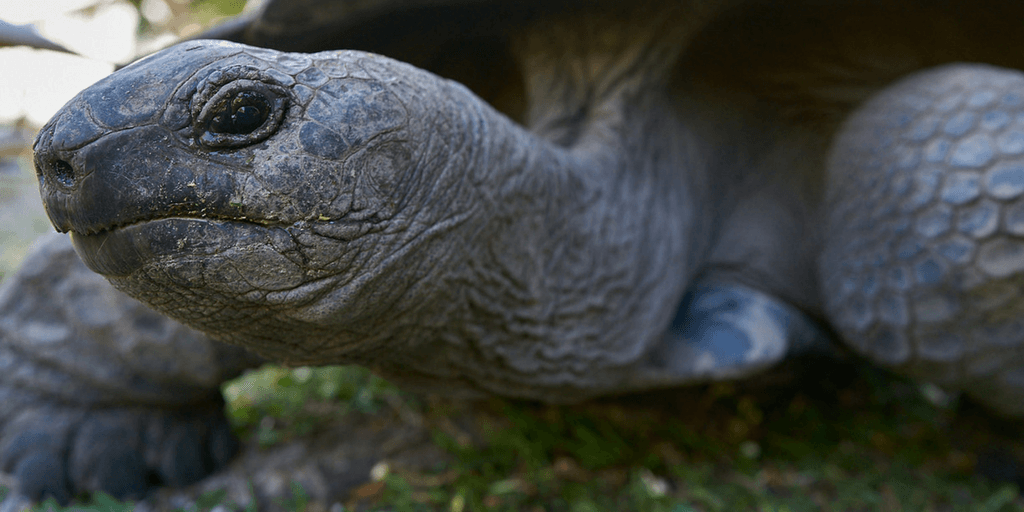 Africa isn't all tropical rainforests, wide open savannahs, and expanses of desert. There are several archipelagos off the coast of this enormous continent featuring an exceptional diversity of wildlife and exquisite natural scenery.
On one the tiniest of these islands, Curieuse, part of the island nation of Seychelles, you'll find the modern dinosaur that goes by the name of the Aldabra giant tortoise.
These colossal creatures outlive most humans by about 100 years, but that doesn't mean they're immune to kidnapping, poaching, habitat loss caused by climate change and invasive species.
If you choose to spend your summer on Curieuse with GVI you can choose to help conduct surveys of the giant tortoises found on the island and help restore the endemic species found on the island.
Further Reading: Top 5 Reasons To Volunteer In Seychelles
12) Summer volunteer teaching program in Peru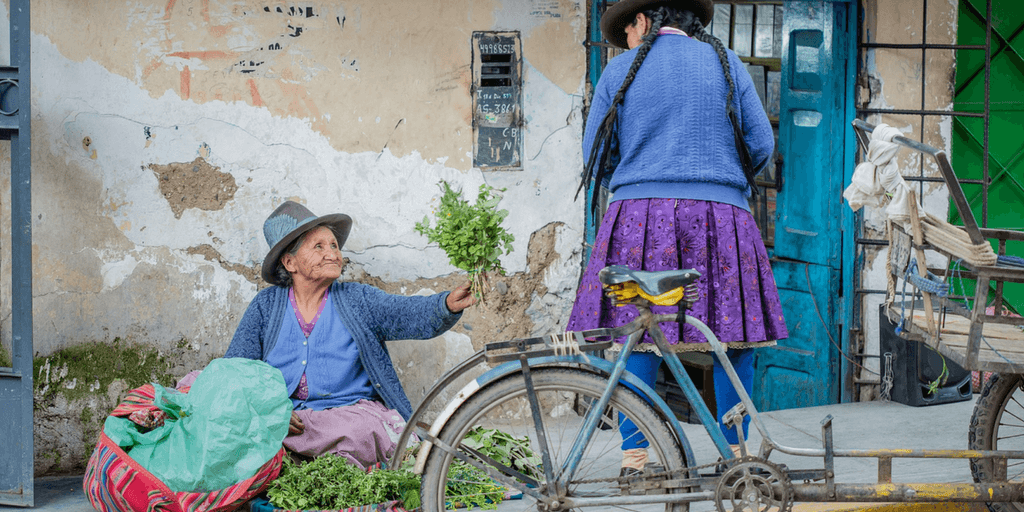 On the other side of the globe, on the Western coast of South America, the Peruvian city of Cusco sits on the precipice of the UNESCO World Heritage site Machu Picchu. Our team works hard to lend schools in the region during the weekdays.
On weekends volunteers will get a chance to try out Peru's legendary surf spots, delectable cuisine, and wealth of ancient history. Would you like to join us to make a difference in Peru this summer? Learn more about this ground-breaking teaching project by speaking to one of our enrolment managers or follow the project on Facebook.
13) Tropical marine biology and conservation research summer program in Fiji
Would you rather spend your summer in the tropical waters off of Fiji's Caqalai island? You won't find a place that more precisely fits the description of a 'paradise' that Caqalai. It's a tiny little coral island off the coast of Viti Levu, and not often frequented by tourists.
The island and surrounding waters allow a wonderful multitude of marine life to flourish. The coral gardens just off the shore are not only magical to behold but fulfill an important biological function.
These reefs help restore the ocean's fish population by providing the protection youngsters need to grow to full size. The true scientific value of corals is also, as yet, untapped. They have been proven to be the solution to several problematic diseases already and we can expect that they will be the source of many new innovative medicines of the future.
Learn what this rare underwater wonderland is all about while helping to protect it for future generations by booking a GVI program on Caqalai this summer.    

Further Reading: 5 Diving Destinations You Need To Visit
14) Rainforest exploration and biodiversity summer research program in Costa Rica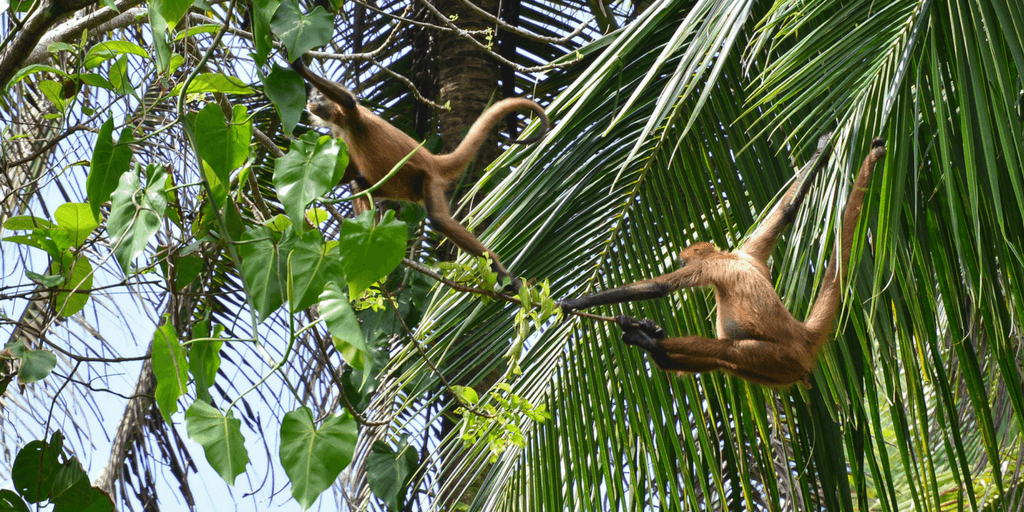 Do the sounds of the Costa Rican rainforest call to you? Do you dream of hacking through dense undergrowth while shaded under a thick canopy of leaves and vines on the lookout for the sight of some rare creature? If so, our rainforest exploration project in Costa Rica is for you.
You'll be spending your summer at a remote base in Tortuguero National Park on the Carribean coast, rising every day to conduct surveys of the surrounding forest. Some of these might involve canoeing down tranquil tributaries to spot the number of river birds in the area, or walking along a mammoth stretch of pristine South America beach to spot signs of jaguars and mother sea turtles.
We've also recently launched our first butterfly monitoring project here in Costa Rica in an effort to protect the exceeding national diversity of these creatures. You'll also get a chance to spot the howler and capuchin monkies as well as three-toed sloths this area is known for.
15) Women's empowerment summer volunteer program in Fiji
Your summer break is the perfect time to fully immerse yourself in another culture. And if you're looking for intriguing cultures to learn more about, you really cannot go wrong with picking one of the many traditions that make up modern Fijian culture.
Influences include those of the indigenous peoples, as well as those of Chinese, Indian, and British traders and colonialists. GVI's community development project on Viti Levu allows you to live and work in the Fijian village communities.
One of the ongoing initiatives we manage is the gender equality project, which supports women's social and economic empowerment through increased access to education. On this program, you'll not only get to promote female leadership in these communities, but you'll learn about some of Fiji's most well-known customs like the Kava welcoming ceremony, as well as the meke dance.
Further Reading: 6 Critical Global Issues | What Are The World's Biggest Problems
16) Public health and wellbeing summer volunteer program in India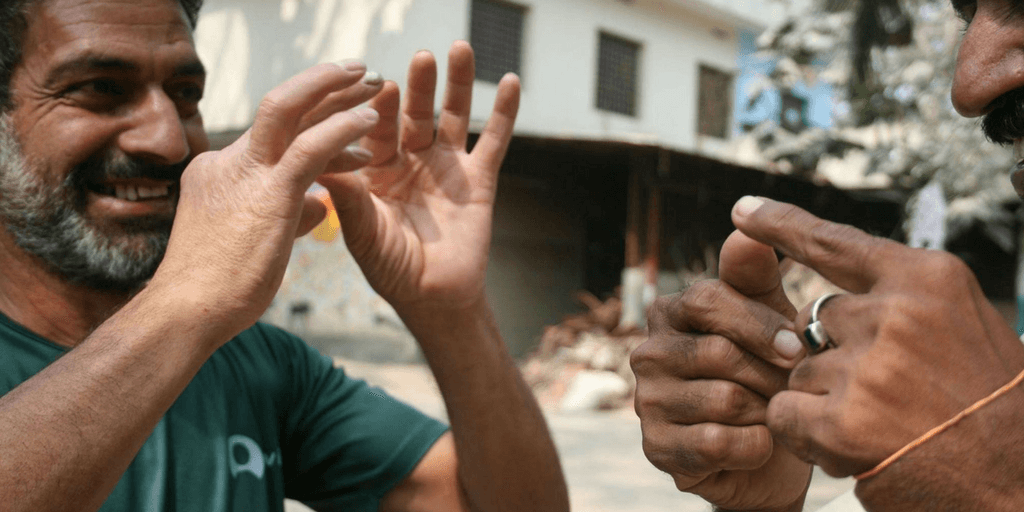 The verdant green hills and winding wilderness waterways of South India's Kerala province are an amazing destination to visit during your summer break. One of Kerala's most popular destinations is the port city of Kochi (formerly Cochin), on the east coast of India.
Founded by Portuguese traders, this city features a vibrant mix of cultures and makes for an exciting volunteer location. A novel way to truly immerse yourself in this location is by volunteering on public health and wellbeing initiatives in the community. You'll not only get to take in the scenic beauty and rich cultural heritage of this truly remarkable South India location, but you'll also have the opportunity to make an impact and build on your experience working in healthcare.
Some of the organizations we partner with in Kochi include a school specializing in giving children who are differently abled additional scholastic support, and a group home facility that helps adults with cognitive or physical impairments, as well as psychological difficulties, learn life and vocational skills to help them become more independent.
You'll be helping educators and therapists at these schools carry out one-on-one tutoring sessions and assessments as well as group workshops and classes. Helping set up materials for sessions and classes will also be part of your role as well as maybe playing a game of cricket with the students of the school and adult residents of the group home.
17) Elephant research summer program in South Africa
What could be better than spending your summer observing herds of magnificent elephants in the South African savannah? Get a unique insight into the behavior of this gentle giant by collecting data for researchers about their movements and impact on the South African bushveld.
You'll be living with other volunteers in a private game reserve located an hour's drive from South Africa's most well-known wildlife site, the Kruger National Park. Many animals, elephants included, are more mobile before dusk, so you'll rise before dawn to ride out into the park and spot the herd.
Toward noon, as it gets warmer, you'll return to the camp to log data, and then ride out again into the clear starry-skied bushveld evenings to observe and take more notes. Your work will be contributing to the study and protection not only of elephants but also that of the surrounding environment.
Elephants are not only a graceful and magnificent species but important for the ecology of the savannah habitat. They are highly intelligent and during the dry season find underground water sources and use their tusks to dig out these new water holes. Other animals then come from far and wide to drink from the spring.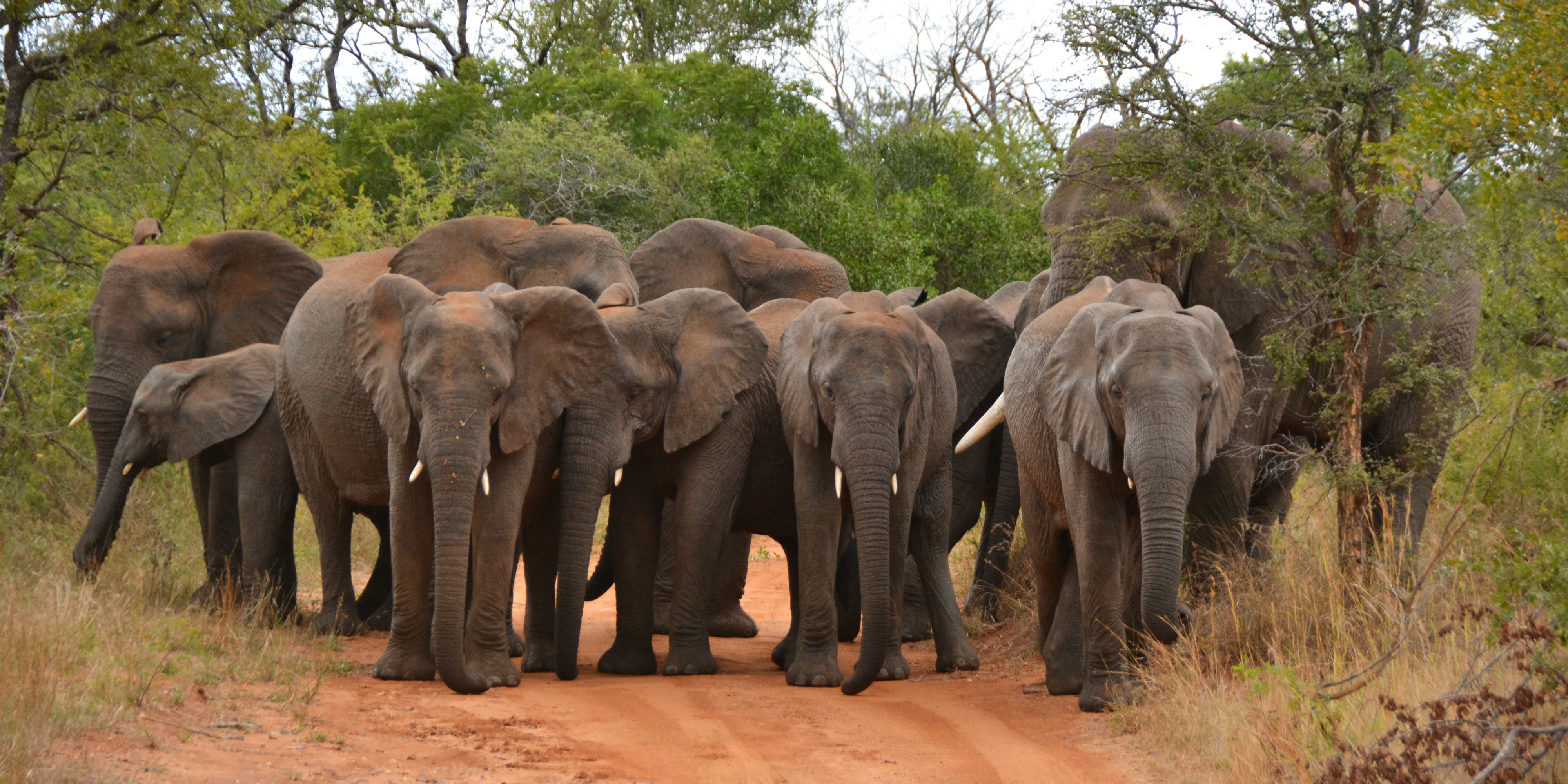 Elephants also help plant spread their seeds across by consuming tons of green grasses, leaves, and sprouts. But elephants can also have a negative impact on an area. Wherever they travel, elephants damage or even rip out trees.
While this isn't necessarily a bad thing, because it gives new plants an opportunity to take over the cleared space, it can be within the confines of a protected natural area. In a natural area with no boundaries, both animal and plant species have unlimited resources to expand into the unknown, seeking new opportunities. But in an enclosed area, there's only so much any species can claim.
Add to this that invasive species threaten to overtake certain areas, and you can see why a close eye needs to be kept on resources. Elephants often interact with threatened tree species like the Marula, as well as rare bird species that might nest in many trees, so tracking how much vegetation has been cleared away by elephants and which tree and bird species were impacted is very important.
Further Reading: 4 Reasons Why The Environment Needs Elephants
18) Women's empowerment summer program in Costa Rica
The quaint and scenic town of Quepos sits on the Pacific coast of Costa Rica. Known as the gateway to the massively popular Manuel Antonio Park, the town is a hub for tourism. But many women in this community cannot access the economic opportunities that international visitors bring with them.
If you choose to join us in Costa Rica this summer you could help these women improve their professional skills allowing them to seek better employment or even start their own small businesses.
Volunteers on this project assist staff in conducting English language classes, interview skills sessions, and business management workshops. On the weekends, volunteers get to live the true pura vida lifestyle in this easy-going Costa Rican beach town. 
Further Reading: Keeping Girls in School: Contributing To Gender Equality In India Through Education
We'd love to have you join us for a summer volunteer holiday at any of our over locations around the world, but if you'd like something more educational or career-focused, or just want to get more out of the project, why not consider one of our many exciting internship opportunities, which also run over the summer break.