VOLUNTEER ABROAD IN MULTIPLE COUNTRIES
We offer various combination options to volunteers who wish to do more than just a standard volunteer program. Some volunteers may want to work on similar programs in several countries, others may wish to experience different types of programs, or you may want to do both and enjoy different programs in more than one country.
If you are looking for a really varied volunteering experience, a unique gap year volunteer experience, a volunteer expedition or just something a bit different, then these combination programs might be for you! Have a look below at some options we've already put together for you:
Multi-country, multi-cultural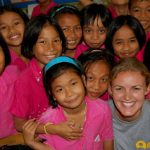 The options below obviously give you the opportunity to experience more than one country and culture. There are so many diverse, unique and interesting places out there, who wouldn't want to visit them all!? Whether within Africa, SE Asia or Latin America, we've got it covered!
View Now
A unique gap year experience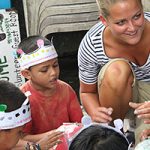 Multi-country options could make up part of a very unique gap year experience, especially if you're travelling around the world anyway! We can help you along the way by setting you up with volunteer options within various focuses to make the most of your time away.
View Now