Program Details
Code: ZABF0817N
Scientific Field Research and Techniques Internship
Spend 4, 8 or 12 weeks training in the African bush on this Scientific Field Research and Techniques Internship.
Our Impact
Location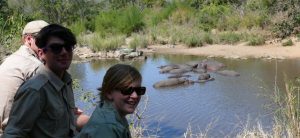 Mahlahla, Limpopo
Our FGASA and hospitality operations are situated in the Limpopo Province of South Africa, approximately 500km north east of Johannesburg and just 1 hour's drive from the western gates of Kruger National Park. With the towering Drakensburg escapment to the west, this stunning area of South Africa's lowveld offers breathtaking views, diverse landscapes and some of the best Big 5 game-viewing opportunities in Southern Africa. Our field guide and hospitality placement opportunities are located in some of the finest luxury safari lodges and game reserves of Southern Africa.
Program Information
This program, which takes place in 4, 8 or 12 week durations, is of particular relevance to students wishing to gain practical exposure and experience in the field, as well as to develop the necessary 'on the ground' skills in order to become a more well-rounded wildlife field researcher in the conservation industry.
Overview
This program aims to give students a holistic experience and to provide the necessary skills for living and working in a remote field location. This includes everything from managing a camp, safety considerations and awareness, rifle handling, orientation, 4x4 driving and so much more. The course also offers training in fauna and flora identification, animal behaviour and fundamental field techniques to collect data. This aims to enable students to work safely and effectively in the field, while having a better understanding of species in the context of their environment.
Program Details
GVI Live
11 Nov
The Wildlife Blogger...
The Wildlife Blogger of the Year competition has over £2,000 in prizes available in addition to other benefits. And, it's [...]
12 Nov
Assessment drive continue...
Assessment drive continue with Laura showing us segments of a Baboons tail plant https://t.co/7mGqXzB0yv
Posts from the Field
Traditional South African foods are full of flavor and history. Discover what are the most popular dishes you should try [...]
GVI Blog
Life on the Internship
Typically the day will start early, at around 05:30. Students will usually grab a cup of coffee or tea before heading out into the bush for a morning of practical training. The course includes various modules, including scientific research, bird tracking, 4x4 skills, wildlife survey techniques and more. Your focus will switch weekly, depending on the local needs of the reserve and all available opportunities for you to get the most out of your training with Bushwise. On your practical sessions in the bush, consisting of either a walk or a drive, you will concentrate on specific modules and put all the theory you have learnt in the classroom into practice in the field, in order to enhance your potential as a successful field biologist in future.

After the morning activity you will be welcomed with a hearty brunch. The afternoon brings you even more fresh air as you head out for an afternoon practical or lecture session, aimed at building on your skills and knowledge gained in the morning session. All teams return for an evening meal sat around the campfire bonding and reflecting on and their experiences that day.

Bushwise is accredited by the Field Guide Association of Southern Africa (FGASA), the South Africa Qualifications Board and the Culture Art Tourism Hospitality and Sports Sector Education and Training Authority. All students are taught by experienced guides and instructors.
Project Details
Through hands-on experience, game drives and lectures, students will have the opportunity to develop their bush and field biologists skills and to elevate their understanding and skills as field biologist.

This could possibly include:
1. Interpreting the environment for field safety, specifically utilising and using field survey techniques;
2. Gaining skills to set up and manage field camp;
3. Learning fundamental skills in identification of fauna and flora;
4. Learning how to interpret animal behaviour in relation to safety and scientific data collection;
5. Developing techniques and skills for studying wildlife ecology, animal behaviour,
biodiversity and population surveys;
6. Gaining training and skills in 4x4 driving and learn how to communicate via VHF radios; and -
7. Learning fundamentals of tracking animals using tracks and signs.
What's It like?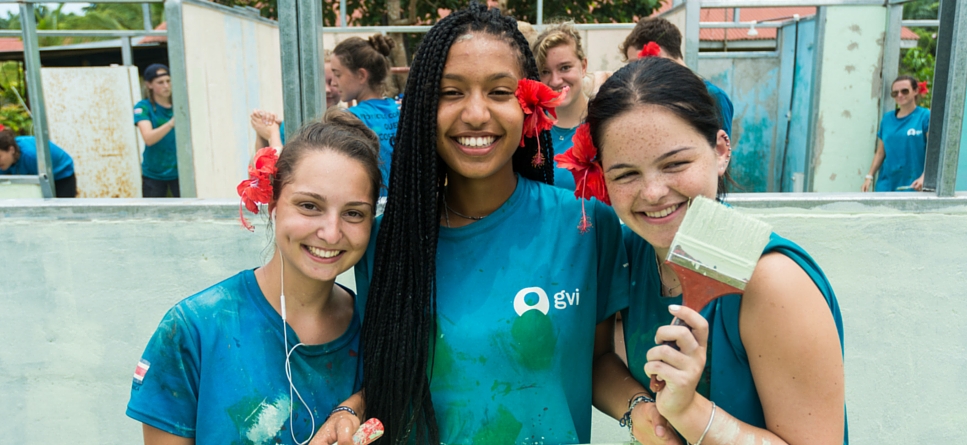 If you'd like to find out what the experience of joining a GVI project is really like, simply contact us and we'll put you in touch with one of our many Alumni.
We'll try to match you to an Alum based on your location, nationality, age, stage of academic career, gender, and program interests. This allows you to gain insights into the experience that is most relevant to you.
Depending on your location you might be able to speak to an Alum over the phone or online, or meet up with them face-to-face at a coffee shop nearby. We also run a series of small events around the world where you can speak to GVI Alumni, Ambassadors and staff members.
Our Ethics
Below is a list of core ethics and best practices we believe are essential to the operation of high quality, ethical volunteer and sustainable development programs. We believe that all responsible volunteer and sustainable development operations should focus upon these principles. If you are considering volunteering, these are some of the key considerations you should question, to ensure that your time and money contributes towards positive change.
Our 10 Ethical Commitments
Locally Driven, Collaborative Projects
We aim to design all our projects in collaboration with local organizations and communities and ensure that they are locally driven.
Clear Objectives & Sustainable Outcomes
We aim to clearly define short-, mid-, and long-term objectives with sustainable outcomes for all our projects.
Impact Reporting
We aim to track, record, and publish the impact of each of our projects.
Working Against Dependency
We aim to build in-country capacity by assisting local organizations in becoming self-sustaining.
Responsible Exit Strategies
For each local organization we work with, we aim to have a plan in place for withdrawing support responsibly.
Clear Roles & Specialized Training
We aim to ensure that ever participant is assigned a clear role and that they are fully trained and supported to carry out their work by specialized staff.
Respect for all
In all our actions we aim to respect the skills and efforts of all and seek to protect the rights, culture and dignity of everyone who engages with GVI.
Local Ownership
We work to ensure that credit for the results of any project, along with any data collected, research conduct, or Intellectual Property developed, remains the property of local organizations.
Transitioning from the Orphanage Model
We do not condone and aim to withdraw support of orphanages and residential care centers.
Child and Vulnerable adult policies
We will live by our Child Protection and Vulnerable Adult policies.
Continual Development
As an organization, GVI is committed to striving toward best practice, and to educating both our potential participants, our partners, and the world at large about them. Both the volunteering and sustainable development sectors are increasingly, and rightly, under scrutiny. Many recent local and global articles highlight poor practices and questionable ethics GVI is widely recognized for striving to apply global best practice in the volunteering, education and sustainable development sectors throughout our operations by reputable organizations such as ChildSafe.
However, global best practice is always evolving and we dedicate both time and resources to engage with internationally respected experts and learn from the latest research to ensure our programs both fulfil their potential to create maximum positive impact, and minimise their potential to create unintentional negative impact. Along with and as part of the sustainable development and volunteering community, we are constantly learning and applying this learning to practice. We do not always get everything right, but we seek feedback from our community members, partners, participants and our staff, and react accordingly. We know are already doing a great job, and feedback we have received confirms this, but we aim to do even better and are continuously refining our operations to improve upon our already excellent reputation.
What's Included
24-hour emergency phone

24-hour in-country support

4x4 and Bush Driving

Access to Alumni Services and Discounts

Airport pick-up (unless otherwise stated)

All necessary project equipment and materials

All necessary project training by experienced staff

Animal behaviour in relation to safety and data collection

Biodiversity monitoring

Camp Set-up, Management and Logistics

Field Research Techniques

Game census techniques

Identification of fauna and flora

Location orientation

Long term experienced staff

Meals while on project (except on work placements for long term internships)

Safe and basic accommodations (usually shared)

Safety in the field (orientation, survival, weather & climate)

Tracking in the field

Vegetation transects

Welcome meeting
What's Not Included
Additional drinks and gratuities

Extra local excursions

Flights

International and domestic airport taxes

Medical and travel insurance

Personal items and toiletries

Personal kit

Police or background check

Police or background check (where necessary)

Recommended reference books

Visa costs

Visa costs (where necessary)
Exploration
Weekends provide you with some well earned free time (although it's recommended that students use this time for personal study and preparation for the upcoming lectures, in order to stay on top of their game). Talk to us about your time off options, depending on the duration of your course.
Some highlights which could possibly be enjoyed:
*
Blyde River Canyon:
boat trips, kloofing, whitewater rafting, paintball, hot air ballooning and camping to name just but a few.
*
Kruger National Park
: Orpen and Phalaborwa Gates are just an hour and a half's drive from the campus. Day Trips/overnight camping available as well.
*
Moholoholo Rehab Centre:
endangered species rehabilitation, a fascinating adventure for those interested in the conservation field.
*
Panorama Route
: Bourke's Luck potholes, God's Window and waterfalls are just some of what you can see, easily completed in a single day.
*
Giant Baobab/Upside Down Restaurant
: get up close with huge baobab trees, and don't forget to try the great pancakes.
*
Debengeni Falls, Tzaneen
: stunning waterfall, picnic area and hiking trails. Talk to one of our trainers to learn more about this.
Please note that if you plan a trip away in your time off, you may need to hire a car, as public transport is limited in the Hoedspruit area. The estimate cost for hiring a car is R450 per day, including insurance and unlimited mileage, though costs could vary according to car size. The more friends you take with you the cheaper it makes it too, so be sure to explore the option of a group outing too.
Many students also travel further afield to places such as Mozambique (Tofo area), Cape Town, Durban and St Lucia World Heritage Sight during their off weeks, and students are encouraged to plan these trips ahead of time in conjunction with communication with the Bushwise team.
The Team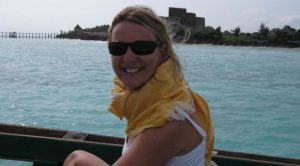 Shayle Havemann
Director of Programs
Meet Shayle, our innovative and driven director for all our projects around the world. She has two honours degrees, one in Industrial and Organisational Psycology, and another in Developmental and Education Psycology. Shayle also has over 10 years experience in setting up, managing and evaluating environmental and community programs across Africa, Asia, Europe and Latin America.

She is well-practiced in facilitating meaningful and effective intercultural engagement and this makes her the perfect person for overseeing our operations in the multicultural country of South Africa.

When not attending meetings or planning her next endeavour, Shayle can be found spending time with her family or taking part in some or other exciting outdoors activity!
Parent Info
'If only every student could do this. It changes your life in all the right ways,' says Chris Heritage, parent of Luke Herritage, one of our teen volunteers who has participated on two GVI programs, one in Costa Rica and another in South Africa.
We are a parent-run organisation that is incredibly serious about health and safety, and increasing the impact, as well as the long-term career benefits of our programs. Our programs help young people develop the skills to select a career path that is personally fulfilling, and live a life aligned to the well-being of our planet and the global community.
Ken and Linda Jeffrey, whose son Sam volunteered with GVI in Thailand, talk about how the experience affected Sam. He also went on to volunteer with GVI again in South Africa. 'I know it sounds like a cliche but in a sense, he did go away as a boy and he came back as a young man. Both of us could recommend GVI without any hesitation to any other parent thinking about exploring an opportunity for their children to explore the world and to see different parts of it.'
Parent Info Pack
Download the Parent Pack and learn more about:
Our staff: All our projects are run by staff, selected, vetted, trained, and managed by our central office.
Health and safety: Our safety practices include a child and vulnerable adult protection policy.
Staying in touch: See what's happening on base, by following a hub's dedicated Facebook page.
Free parent consultations: We would love to talk to you about exciting opportunities available for your child.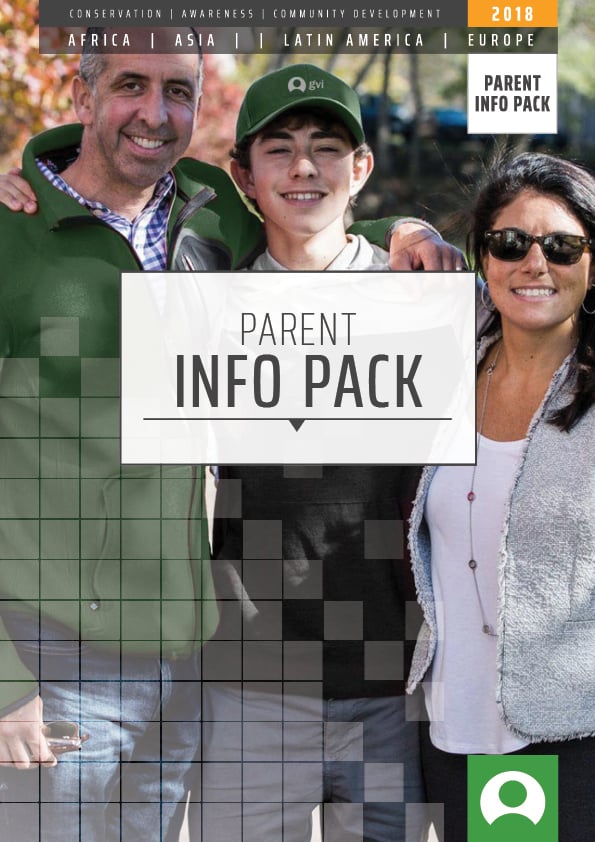 Arrivals
When it comes to support, we ensure that each participant is provided with unparalleled, 360 degree support, from your initial contact with the GVI Family, all the way through your program, and even after, as you become part of the GVI Alumni Team.
As part of this promise, we will ensure, whenever possible, that one of our dedicated staff will be available to meet you at the airport. We will arrange with you prior to your departure that, should you arrive in the agreed upon pick up window, a member of our staff will be there to welcome you, easily identifiable in a GVI t-shirt or holding a GVI sign and wearing a friendly smile. This means there will be someone there to greet you as you land, and from there you will be transported to your GVI base to start your adventure and meet the rest of your team.
Volunteers who went on this program also considered these
Intern on rainforest conservation projects on the Caribbean coast and receive career[...]
Spend 23 weeks training in the African bush with an optional 6 months placement
Study wildlife conservation and then gain work experience on a game reserve or with[...]
I'll start in saying I got MUCH more out of this program than was offered by the brochure. This was entirely in thanks to the passion and initiative of the GVI staff there. They are a singular group of people. The extra efforts made by staff provided so much more than the opportunity to observe and learn about spectacular wildlife.
Lars Nelson (USA)
Contact Us
Global Vision International
1 Emperor Way, Exeter Business Park Exeter, Devon, EX1 3QS, UK
Learning Provider Number (LPN): 10002692
Centre Number: 17067

Download a Brochure