Are you getting bored with your usual travel destinations? Need inspiration? You're not alone! In an age where you can jump on a plane and be on the other side of the world in a few hours, many never stray from the familiar.
If this includes you, it's time to challenge your "normal".
Read on for our top three favourite sites on the road less travelled.
Find the sacred water source of the Mayans: Yucatan, Mexico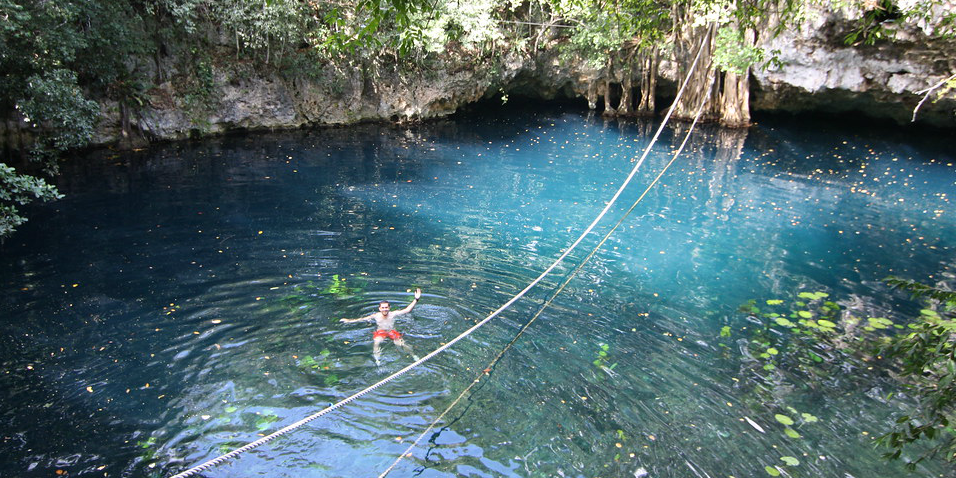 Original photo: "Puerto Morelos, Mexico" by Aussie Assault is licensed under CC BY 2.0 
Mexico is sometimes crossed off the list as a potential travel destination due to a bit of a bad reputation.  This is due to many articles that talk about previous traveller concerns. But of course, most of these concerns can be avoided entirely. This country has over 30 different states. It's home to 68 different indigenous languages and it contains one of the seven wonders of the world, Chichén Itzá. Mexico should be top of your list for variety and adventure.
One example of Mexico's iconic sites can be found in the Yucatan peninsula. There you will find a vast network of over 6,000 water sinkholes called cenotes that are unique to the region. Over time, the porous limestone rock was eroded to create some of the longest underwater cave systems in the world.
Cenotes are major features of the area. They provide scenic settings for swimming in fresh water in the often hot and humid climate. As a consequence, they are a huge attraction for both tourists and locals.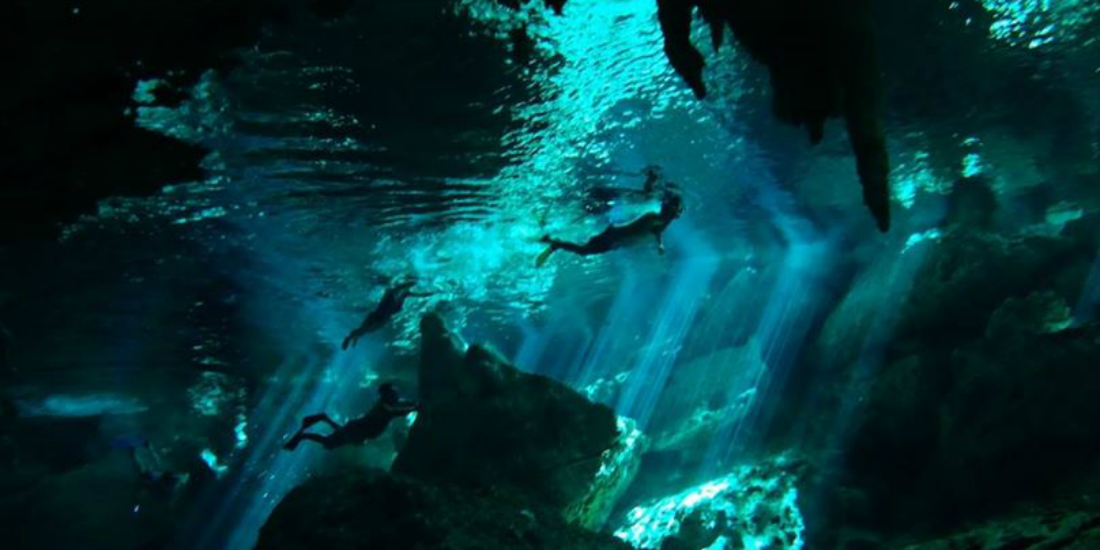 They are also popular with divers as they provide a complex underwater system for them to investigate, which often presents a challenge due to the technical requirements to dive in such conditions.
Cenotes also have links to the Mayan civilisation, which once populated this region. Mayan people used to build villages near cenotes, as they provided a water source. There has been some evidence to suggest cenotes were used in sacrificial rituals.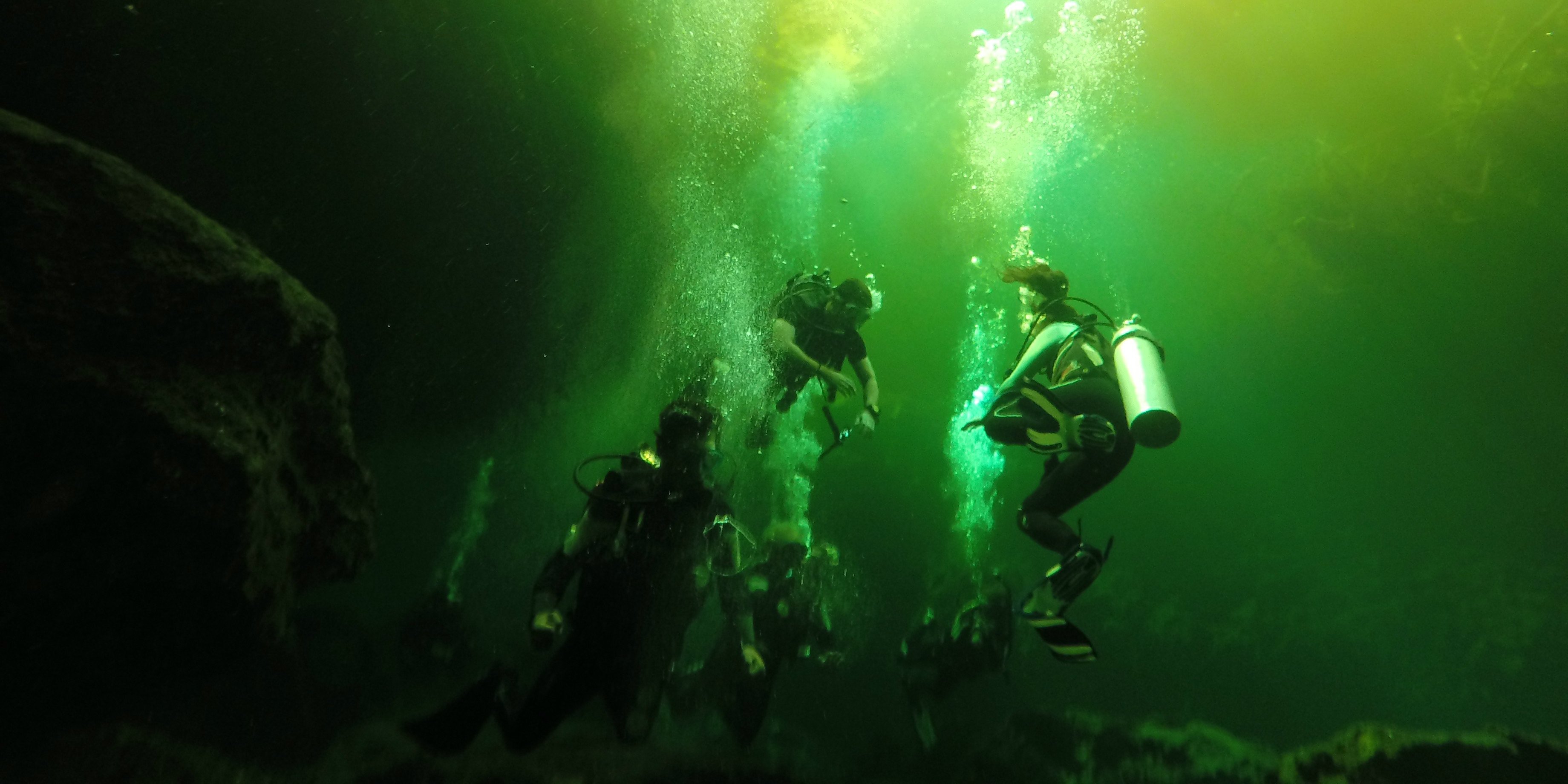 Of particular note is the Ruta de los Cenotes, which is a strip of road found near the town of Puerto Morelos. It has several cenotes dotted along it, letting you experience the different formations in the region.
GVI offers volunteer experiences in this area, including community projects and marine conservation projects. While based in Puerto Morelos, you'll have the opportunity to participate in initiatives that have long-term benefits for the community, while enjoying the nature and adventure that Mexico has to offer.
Gaze upon the heart-shaped lake of love: Kerala, India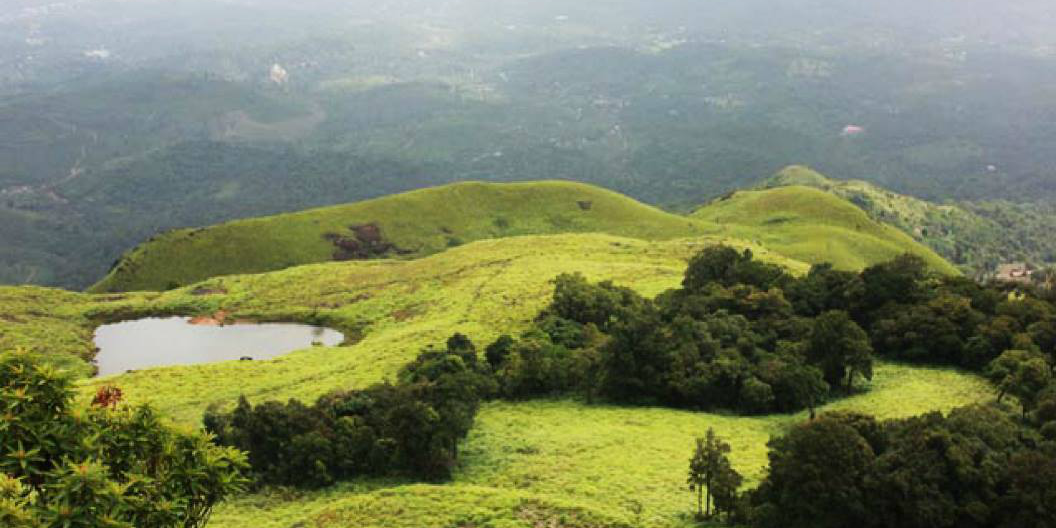 Original photo: Stalinsunnykvj is licensed under CC BY 3.0 
India is another travel destination that can be overlooked. It's another huge and culturally diverse country, made up of 29 states, with a population size only second to China.
Did you know that over 70% of the world's food spices come from India? Or that it is the largest producer of tea in the world? Think of all the sights and sounds you could miss if you never take the time to visit!
Kerala, India, is a popular place to visit. It is well known for its tea plantations, beaches and backwaters. You will also find vast mountain ranges that are perfect for enthusiastic trekkers.
Chembra Peak, which is one of the highest summits in South India, at 2,100 metres, is a popular choice for travellers who like to get out and about. It is part of the Wayanad district in the Western Ghats, and it hides an extraordinary lake with a very distinctive formation: Eros Lake.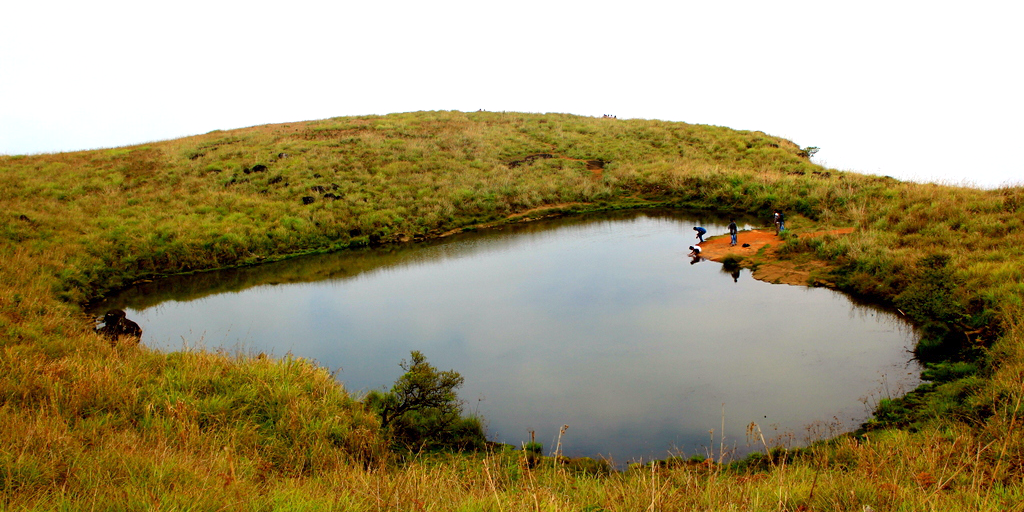 Original photo: Tanuja R Y is licensed under CC BY 3.0 
Eros Lake, which is shaped like a heart, is located halfway up Chembra Peak at about 1,000 metres, making it an excellent spot for a break or picnic.
The legend is that this lake never dries up, no matter the weather. Its heart-shaped form also makes it a popular place for people to propose to their one true love.  What better site could there be to propose to your partner! It's these types of places that can help create those "forever" memories that you can have when you book a trip somewhere more unusual!
GVI supports community projects in Kerala, including women's empowerment, volunteering with children, and healthcare and wellbeing. This means you can combine travel with impact, and will work in close collaboration with local partners on projects that benefit the community.
Trek the flat-topped Table Mountain: Cape Town, South Africa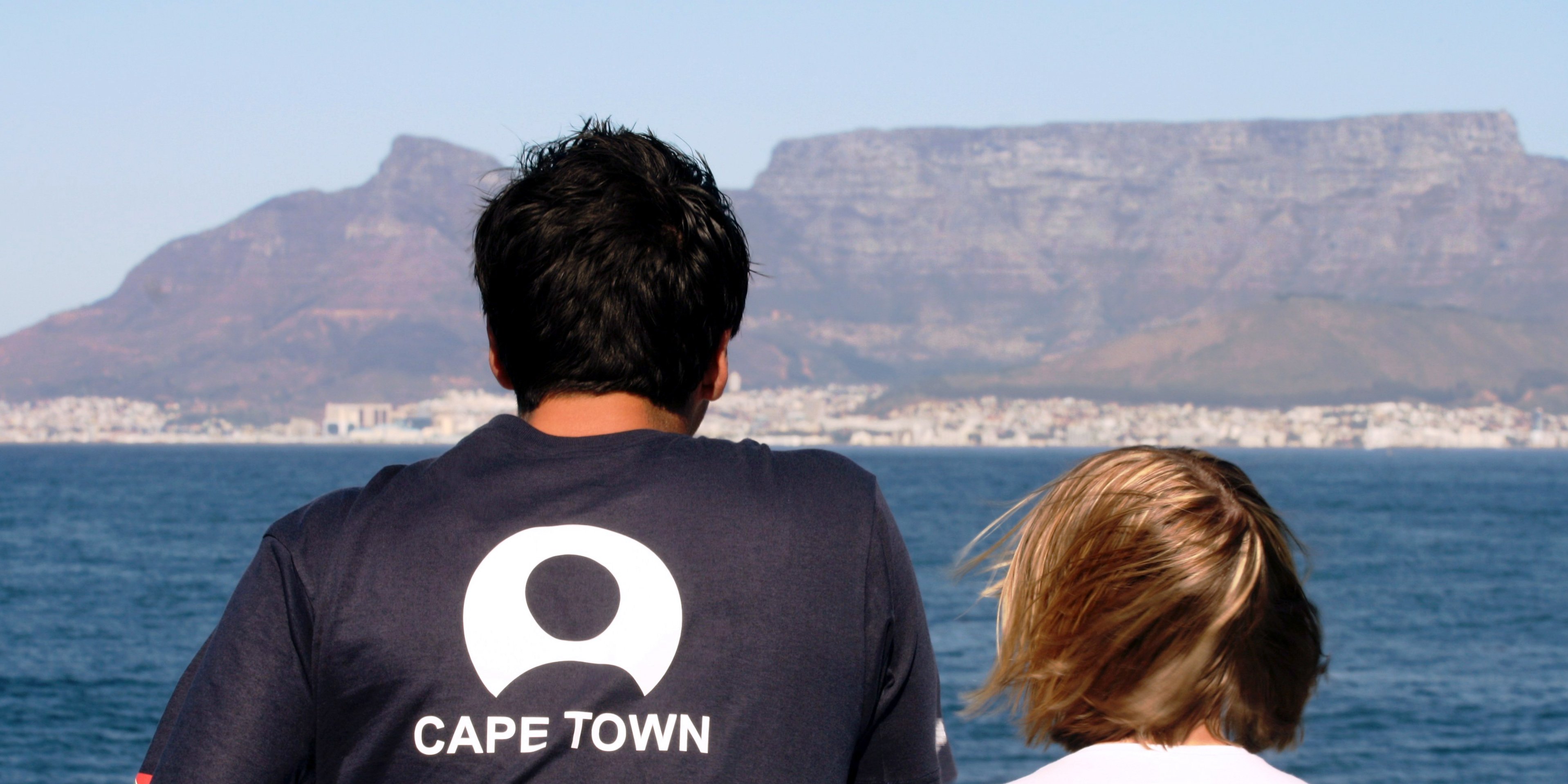 South Africa is another destination often avoided due to a dangerous reputation. Yet, just like our other two examples, there is more to this country than that. Did you know that this country is considered to have three capital cities? Or that it contains not just the biggest visible crater in the world, but also the oldest mountain?
That very mountain dominates the sky behind Cape Town and this iconic site is known as Table Mountain. Over a period of about 240 million years, this mammoth sandstone mountain was shaped by continuous erosion from the sea and the weather. This resulted in the formations of several impressive peaks, most notably Devil's Peak and Lion's Head.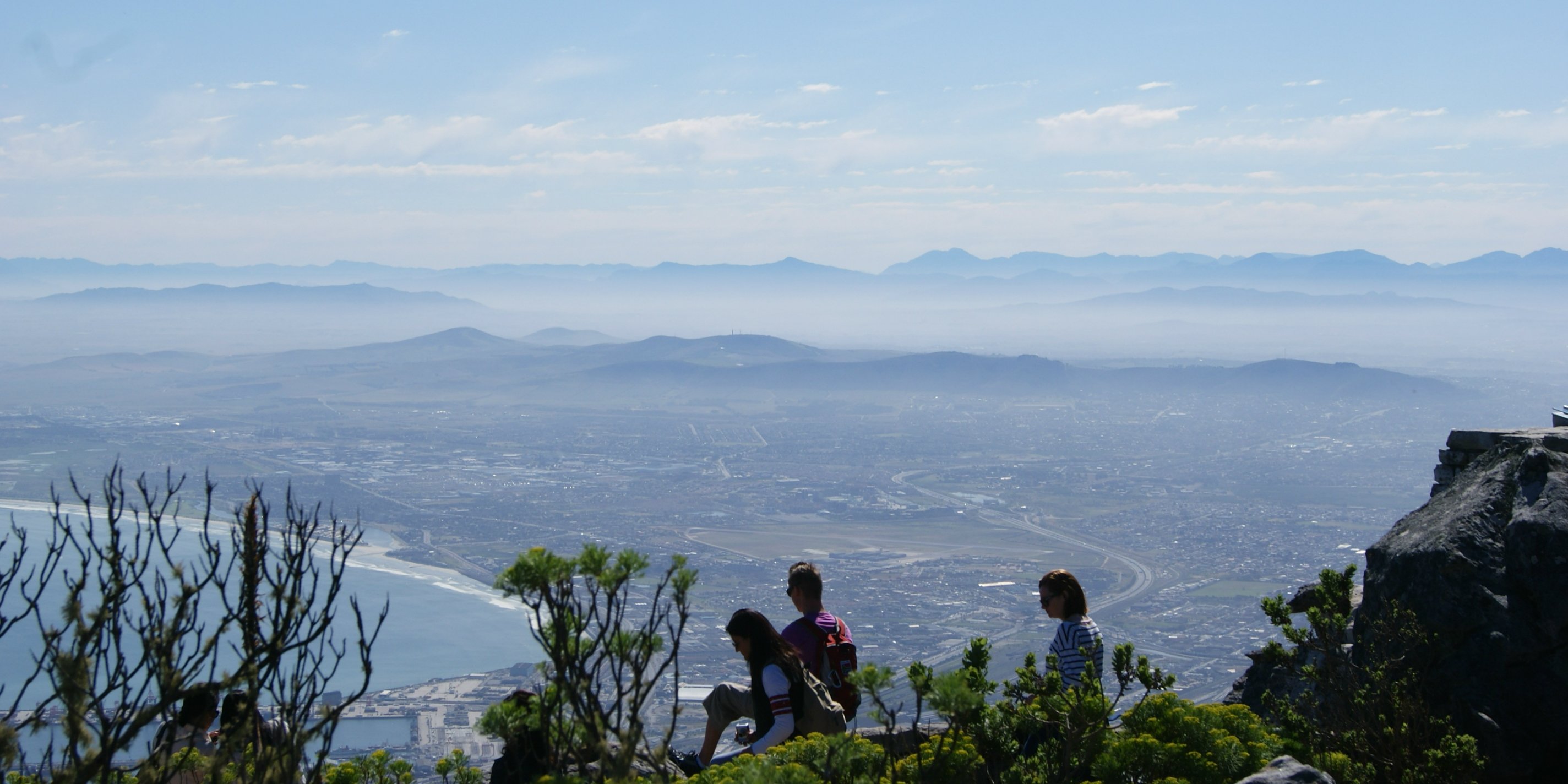 Original photo: "Table Mountain, Cape Town" by Gurney5 is licensed under CC BY 2.0 
As a result, it's one of the best-known tourist attractions in South Africa. In 2011 it was named as one of the "New 7 Wonders" of the world.
Visitors are able to hike or take the cable car to the top of the mountain to get an elevated view of the city below. The mountain is located in Table Mountain National Park, which is worth a visit due to its diverse endemic plant life.
GVI has various community projects in Cape Town, including volunteering with children, women's empowerment and volunteer teaching. This gives you the opportunity to combine your exciting new travel destination with a chance to work within local communities.
So after seeing these amazing examples of places to visit, you must be feeling a burst of bravery! So go out and travel somewhere new.
Why not start your adventures with a reputable organisation as a travel companion? Contact GVI for volunteer adventures in Mexico, India, South Africa and more.