Looking to up your development, but not sure how? Hear about GVI alum Clementine's experience after completing a GVI Online course.
The beginning of a successful journey
I've always had a strong desire to be involved in conservation, but when you have a full-time job completely outside the field you wish to work in (I'm in the hotel industry), you often don't have time to be as involved as you'd like. 
So, when COVID-19 started to affect my work and schedule, I saw an incredible opportunity to get involved in the cause. I'd participated in a GVI volunteer program back in 2014, so I visited the GVI website and came across the online courses they now offer. 
The first thing that struck me was the number and variety of courses you can enrol in – making a choice isn't easy, but I had help finding my way.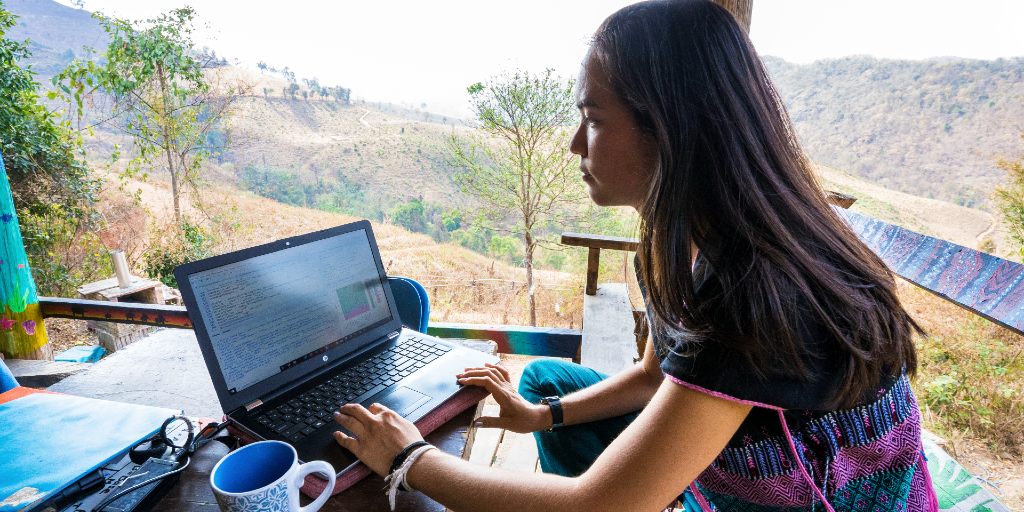 I asked to be contacted by a member of the GVI team, so they could give me more information about the courses. I was delighted to be able to speak to Steve, an extremely kind, patient and helpful enrolment manager, who took the time to answer all of my questions. 
I was most nervous about not being a native English speaker (I speak French), but Steve reassured me, and later, I was relieved to find that all my instructors worked at a pace that suited me specifically – I always felt comfortable saying if I didn't understand something. In addition to our phone call, Steve also sent me all the information I needed via email. 
Conservation courses with GVI: A self-paced experience
I decided to sign up for one of the foundation courses. It consists of four courses, which are separated into modules and taught over an eight-week period. 
I loved that I could progress at my own pace, with live lectures from time to time (which are recorded so I could also watch later).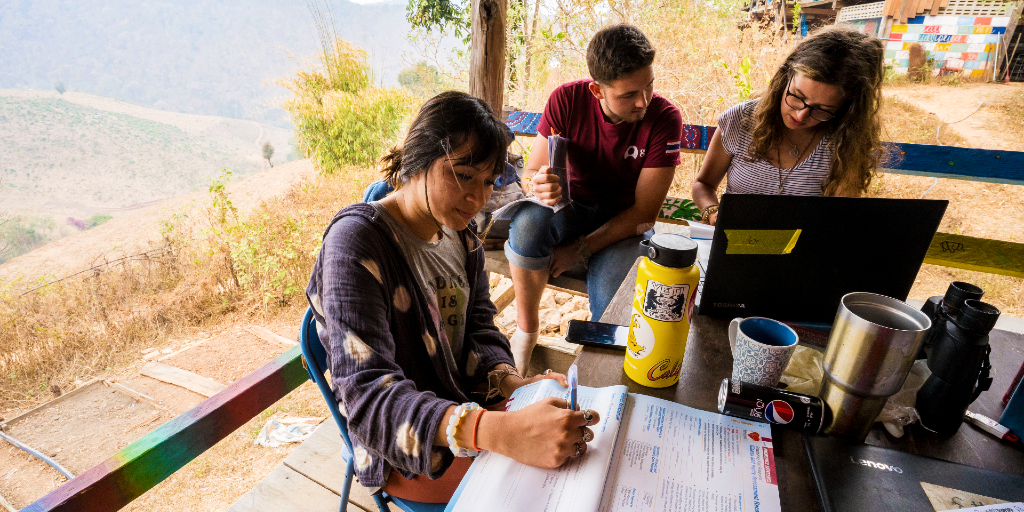 This image was taken pre-COVID-19
The courses were exciting and developmental
The courses were very interesting. I've gained knowledge, not only in terms of conservation, but also in my professional life. 
I was promoted to a managerial position at work, and the Leading Teams for Impact course gave me a solid foundation to take on new challenges with less fear and more confidence.
Part of the course is about the importance of giving feedback to your employees – both positive and negative feedback. Before the course, I had the feeling that I wasn't equipped to give feedback to my employees, but I've realised this was mostly just my nerves.
Talking to other participants helped me see how important it is for me to fulfill my role as a manager, to gain confidence, and to work on giving the best possible feedback to all the people who work with me. 
Having finished the course several months ago, I now feel perfectly comfortable giving feedback, and my team values being able to grow in an open and developmental environment. 
Preparing for the future doesn't have to wait
It's my hope that I'll be able to change my career to work in conservation in the next few years, and taking these courses reinforced the dream! I was touched by the involvement and kindness of all the participants, course instructors, and staff members at GVI. 
It's impossible to predict the future and know where you'll be in the next five to ten years. But it is possible to prepare for it and give yourself the chance to succeed in what you want. I'll never regret it!
Don't wait – enhance your professional development by joining one of GVI's online courses.