With its towering karst pinnacles, emerald waters, and ancient forests reverberating with the sounds of gibbons and cicadas, Khao Sok National Park perfectly epitomises the rugged and diverse landscape of southern Thailand.
With over 35 million visitors in 2017, Thailand is one of the world's most visited countries.
As there are so many people visiting Thailand, you might think that getting away from the crowds and finding some peace and quiet is impossible. But, as most people visiting the country stick to the popular coastal resort towns, there are still pockets of serenity waiting to be explored.
Khao Sok National Park, in southern Thailand's Surat Thani Province, is one such place.
A brief introduction to Khao Sok National Park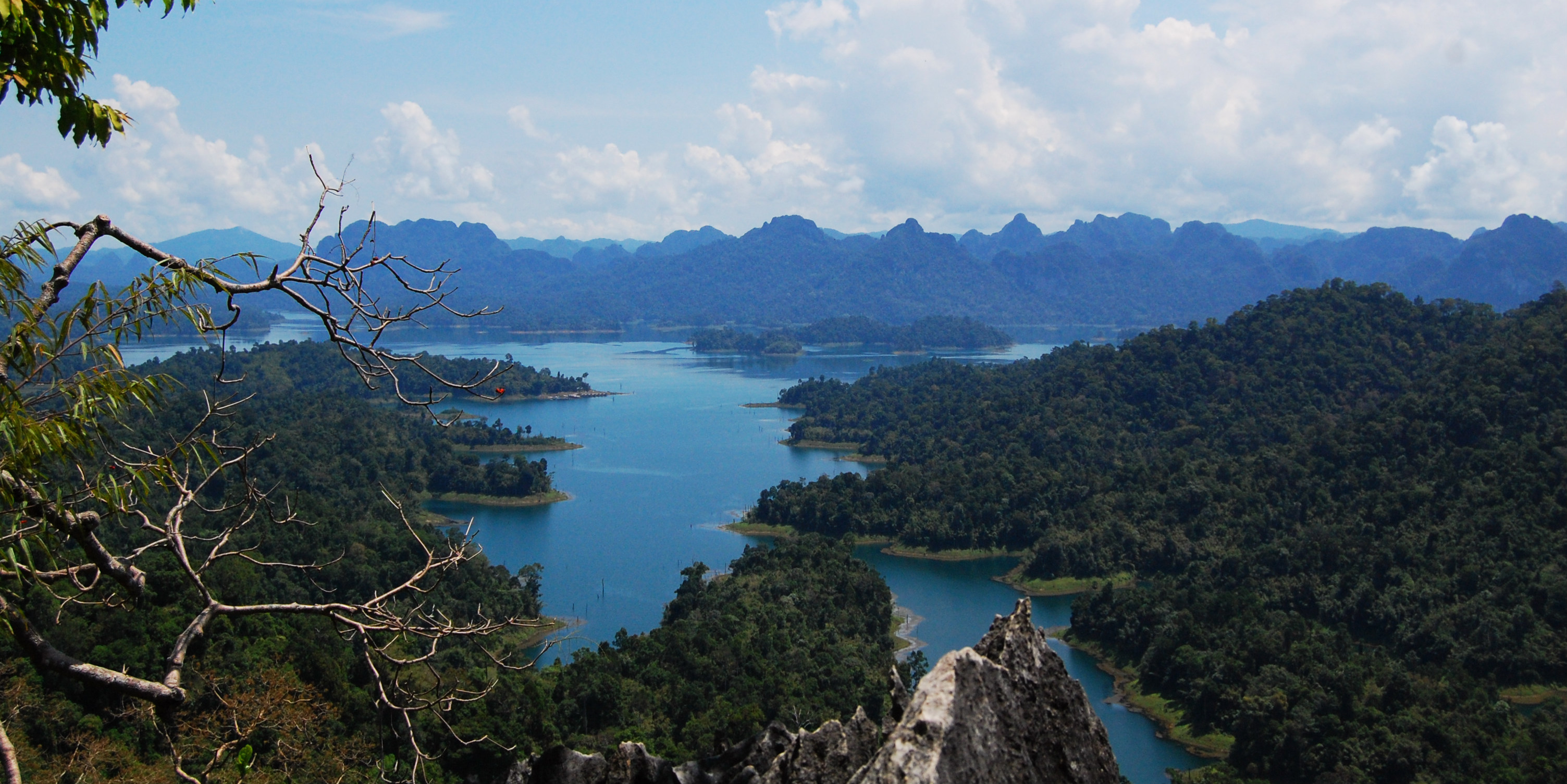 Original photo: unkle_sam
Covering roughly 739 km², Khao Sok National Park is best known for its towering karst formations that dominate the skyline, and the 165km² (man-made) Cheow Larn Lake.
The national park was established in 1980, and it contains the remnants of a rainforest that dates back an estimated 160 million years –  making it one of the oldest tropical evergreen forests in the world.
As you can probably imagine, such an ancient forest is home to a treasure trove of wildlife.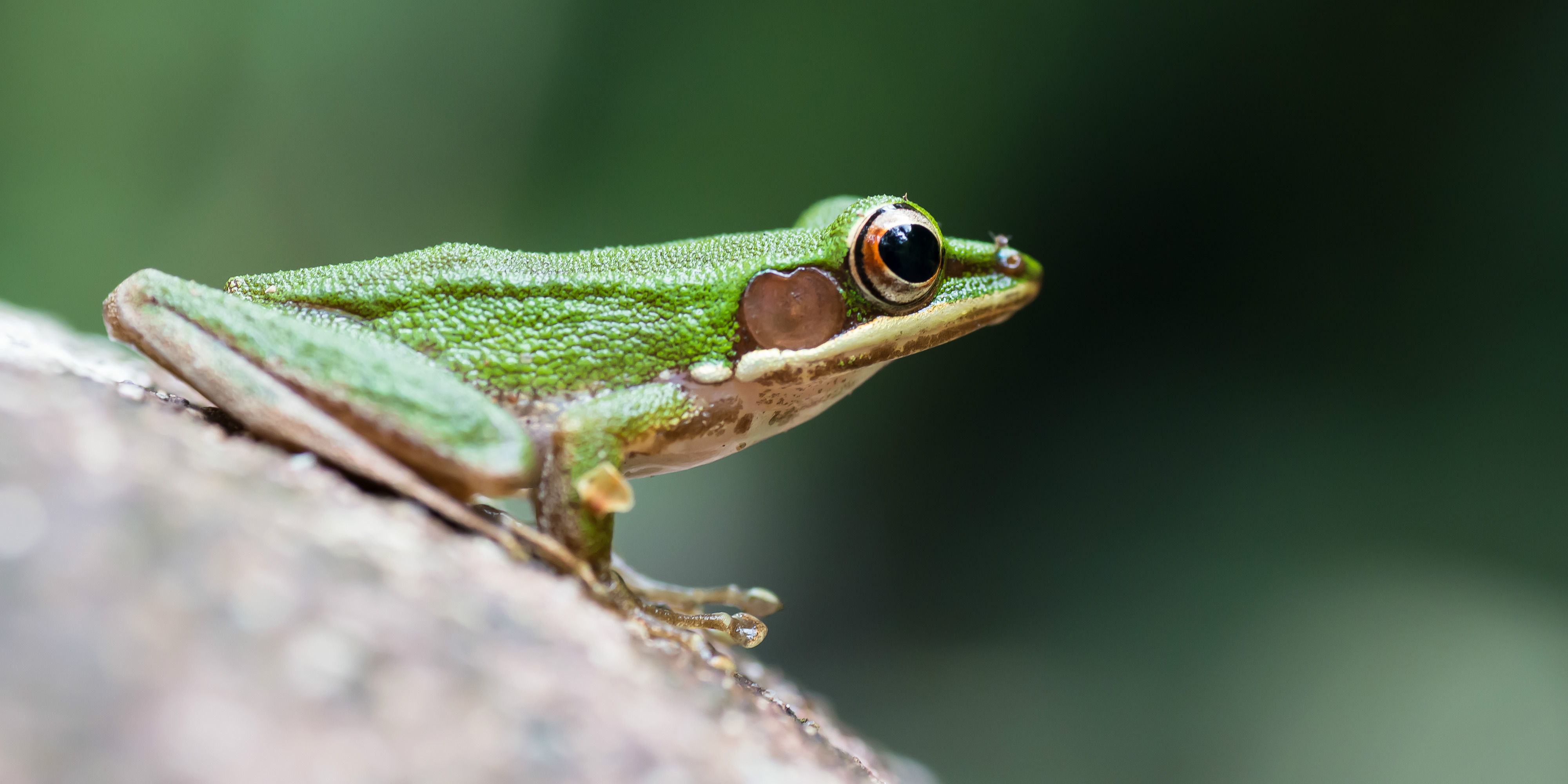 Original photo: Thai National Parks
Upon entering Khao Sok National Park, the diversity of wildlife becomes immediately evident. With the constant buzz of cicadas as your soundtrack, the treetops shake as troupes of macaques move between the trees. The haunting call of gibbons penetrates the dense forest, echoing off the enormous karst pinnacles.
Khao Sok National Park is home to 48 mammal species, 311 bird species, and countless insects and reptiles. This makes it one of southern Thailand's best wildlife- watching destinations.
Jungle trekking in Khao Sok National Park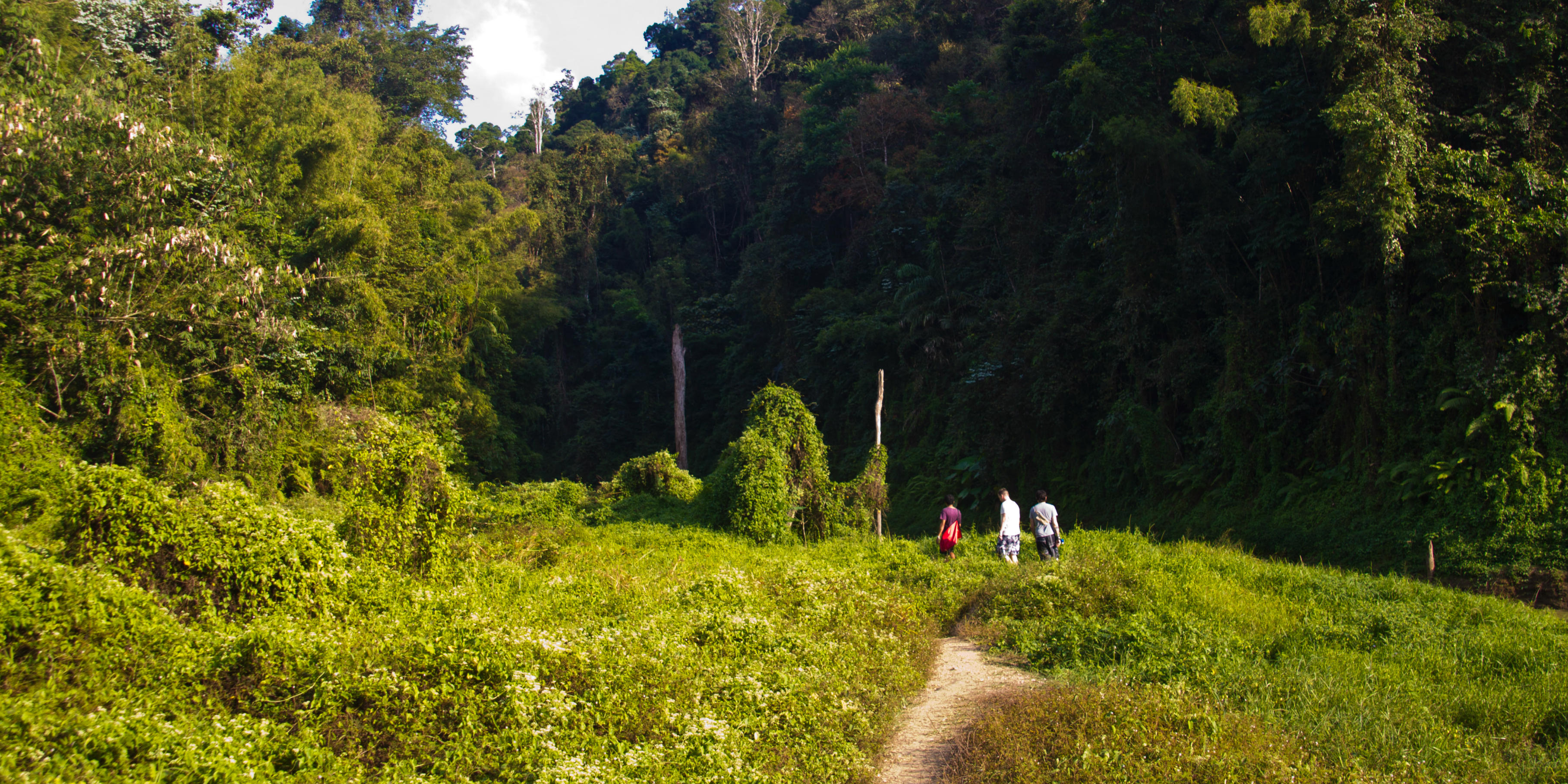 Original photo: Patty Ho
While it is possible to make solo treks through some parts of the forest, the best way to see as much wildlife as possible is with a guided jungle trek.
The knowledge of a local guide will greatly enhance your experience. They will be able to explain the different bird calls you may hear, and point out some of the many of species of bamboo towering next to the paths. They can also take you off those paths, and into the heart of the forest, safely.
Your guide will have one goal in mind  – to find the Rafflesia kerrii – Khao Sok National Park's floral claim to fame. The Rafflesia kerrii (known locally as bua phut) boasts the title of largest flower in the world, with a scab-red bloom that can reach a diameter of up to one metre!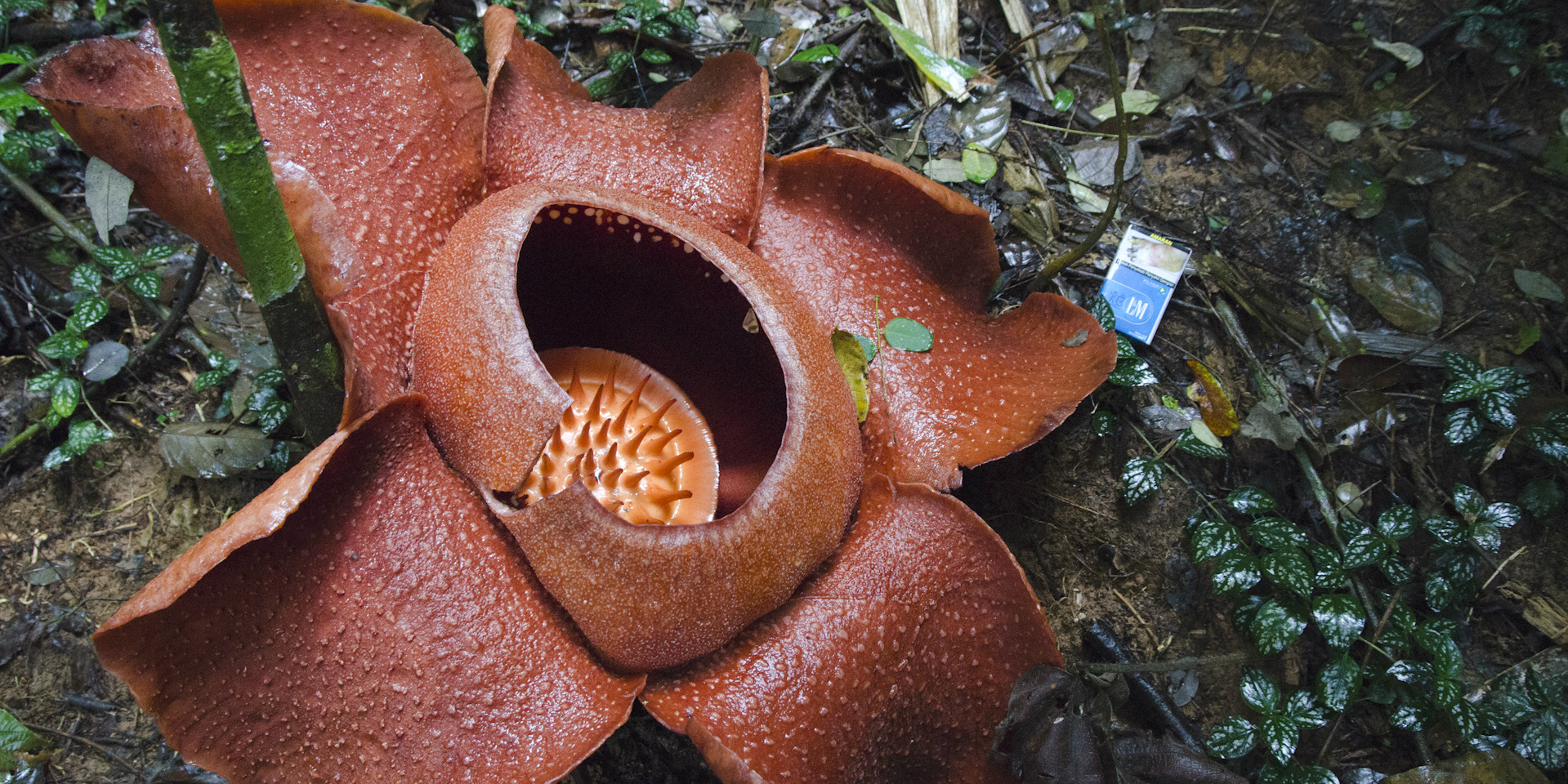 Original photo: Topfmodel
It's not only the size of these endangered plants that makes them special. As soon as you get close to one, your nostrils will fill with the overwhelmingly unpleasant scent of decaying meat. This is a tactic used by the Rafflesia kerrii to attract flies for pollination, in the same way sweet-smelling plants attract bees.
As you trek further into the jungle, your guide will try to find signs of some of the larger, and more elusive wildlife that call Khao Sok National Park home. Flattened trees may indicate that a herd of Asian elephants have passed by, and scratches on tree trunks could be from a Malayan sun bear, clouded leopard, or even the endangered Indochinese tiger. Sightings of such creatures are rare, but not unheard of.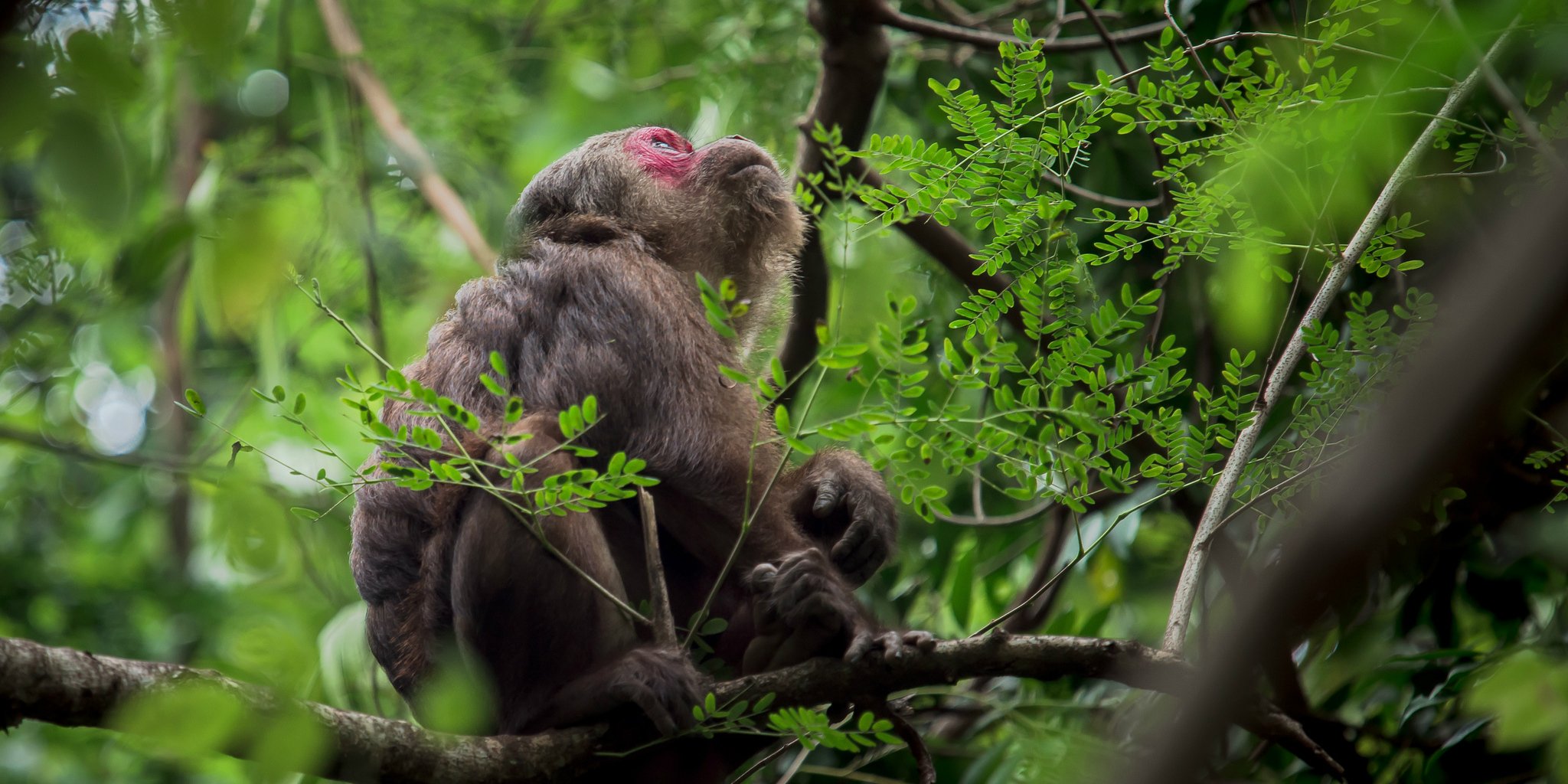 Original photo: Thai National Parks
More common sightings include long-tailed macaques making acrobatic dances through the treetops, or toucans passing overhead – with their beating wings sounding more like a helicopter than a bird.
The steamy forest can get uncomfortably hot in the early afternoon, so your guide may give you a break from the sweltering heat by taking you to one of the many waterfalls in Khao Sok National Park.
You will have the chance to take a dip in the cool waters of the waterfall's basin as the water thunders down behind you. Just remember to pack your swimwear for the trek!
Cheow Larn Lake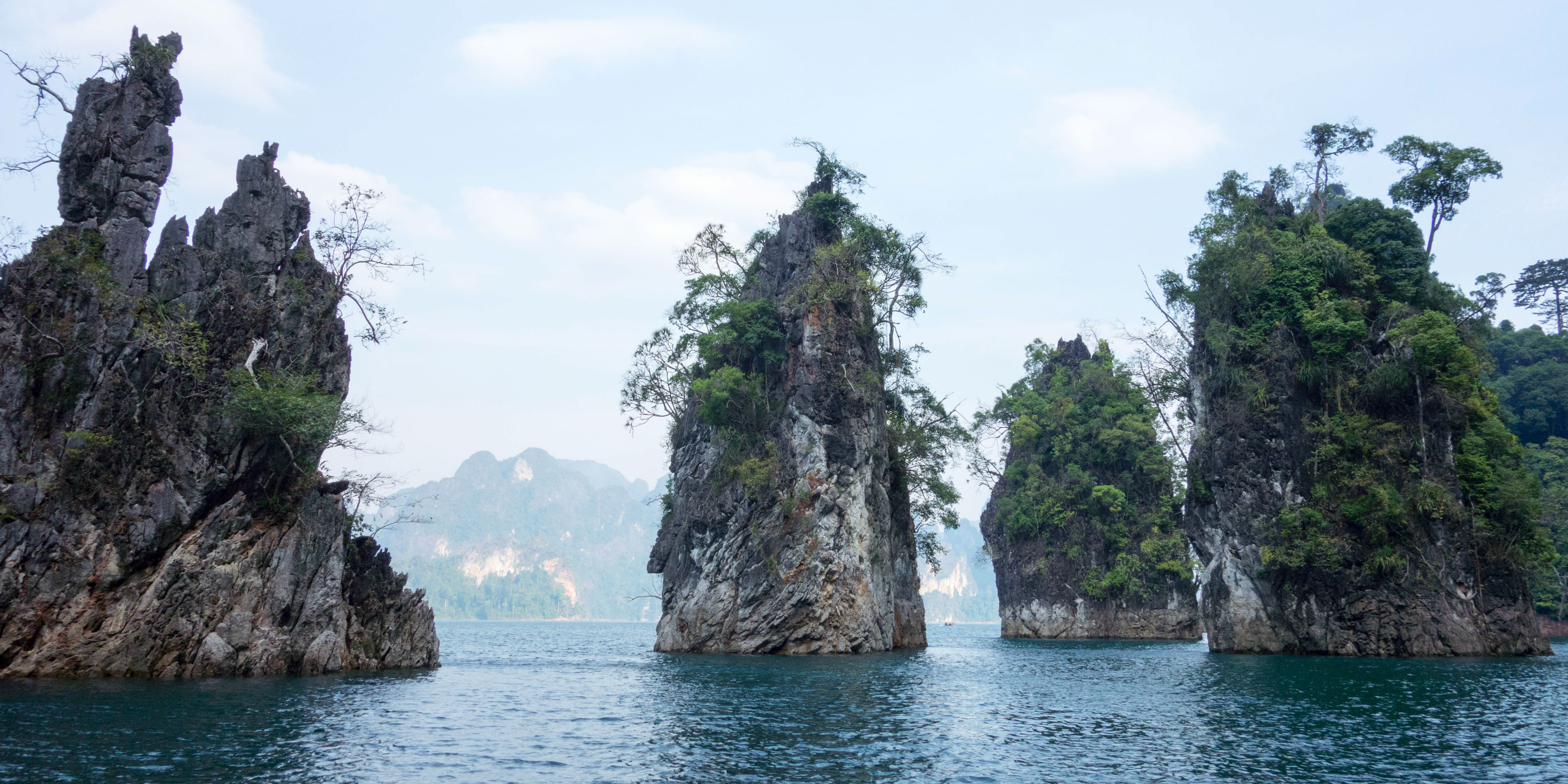 Original photo: Kent Wang
At the heart of Khao Sok National Park lies the Cheow Larn Lake – a 165km² man-made lake with towering karst pinnacles rising from the turquoise waters.
The lake is the main destination for many visitors to Khao Sok, entering the national park from the pier at the Ratchaprapha Dam. When you arrive at the dam, a fleet of traditional Thai longtail boats are waiting to ferry you deep into the heart of the national park.
As you sail away from the dam and into the open lake, your longtail driver will take you between two enormous karst mountains, giving you the feeling that you are entering Jurassic Park. Once you pass these peaks, say goodbye to internet access or mobile phone signal, and say hello to peace and quiet!
Your longtail ride could be anywhere between one and three hours, navigating through partially submerged trees and rising limestone peaks fringed with forest. The final destination? One of many floating raft houses that act as both tourist information centres and hotels.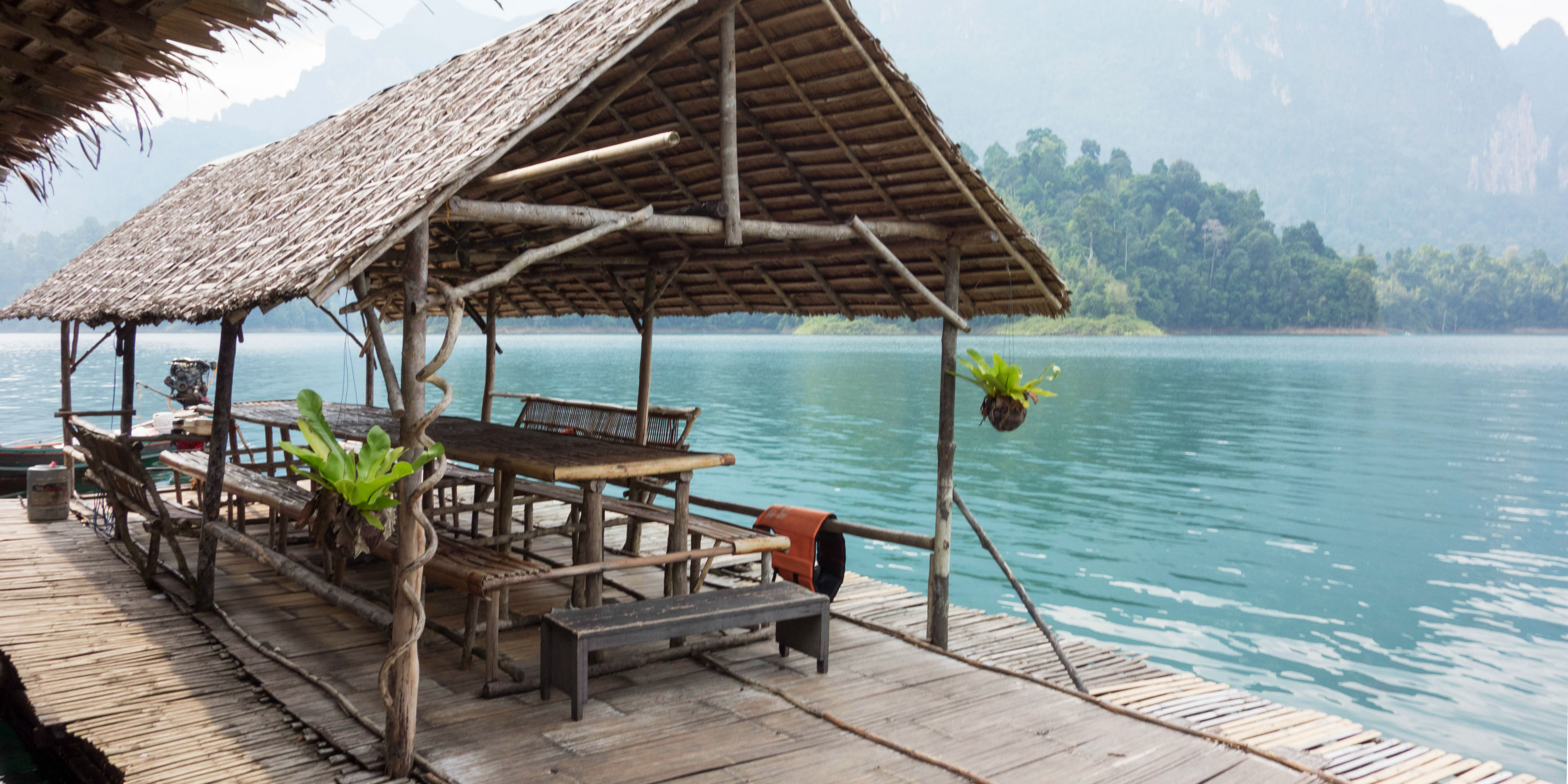 Original photo: Kent Wang
A stay in one of these floating hotels is a must to fully appreciate the tranquillity of Cheow Larn Lake. The hotel staff can serve you with three delicious Thai meals a day, and organise your jungle treks. Many hotels even have kayaks for you to explore the bays hidden behind the limestone towers.
With limited electricity, no running water, and cracked wood exposing the deep water below, "rustic" is the perfect description for many of the floating huts.
But, with a backdrop of colossal karst towers and ancient forests, anything other than rustic would dampen your experience. These huts can offer you a sense of serenity like nowhere else in southern Thailand.
Waking up to the cracking sounds of the jungle is an experience you will never forget. As you peer out of your window or door, you even may spot macaques or wild boar sipping from or bathing in the lake.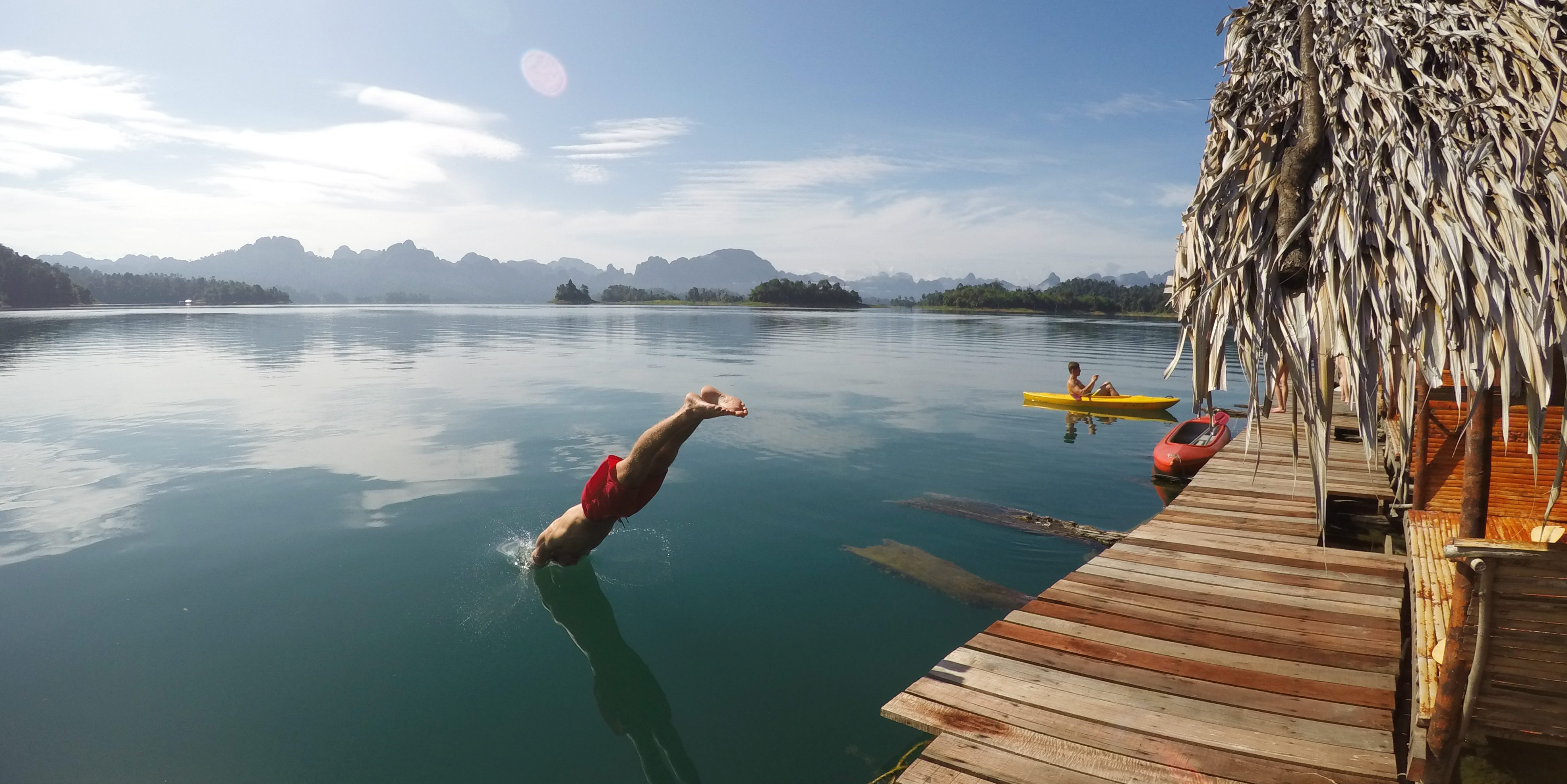 Visiting Khao Sok National Park from Phang Nga
Khao Sok National Park is roughly a two-hour drive from Khao Lak, making it an easy to reach destination for anyone undertaking volunteer programs in Phang Nga.
Most travel agents have daily trips to and from the pier at Ratchaprapha Dam, leaving both in the morning and evening, so you can get the most out of your time there.
Although it is possible to visit the park and make it back to Phang Nga in a single day, we would recommend staying at least one night on Cheow Larn Lake. It's perfect for a weekend off, or to visit after your volunteering trip in Phang Nga.
This would give you ample time to make one or two jungle treks, explore the bays close to your hotel by kayak, have a refreshing swim in the lake, and of course, relax in your floating hut without a care in the world.
Are you interested in combining a visit to Khao Sok National Park with volunteer work? If so, head over to our website to see what volunteer opportunities GVI offers in Phang Nga, southern Thailand.