How do you spend your days off in Costa Rica? If you would like to relax on the beach, hang out with sloths, and enjoy local food all in one day, then follow our guide to a day visiting Manuel Antonio National Park.
Our GVI base in Quepos is located only a 15-minute bus ride from the famous town of Manuel Antonio. So if you are volunteering in Costa Rica, visiting Manuel Antonio National Park on a day off is a must.
Manuel Antonio National Park is the largest national park in the country. It's home to beaches that are famous among tourists and locals alike. It's an affordable way to spend a day off from your volunteering tasks, and it's not too far from base, so you can return home at the end of the day.
So what does the perfect day in Manuel Antonio look like?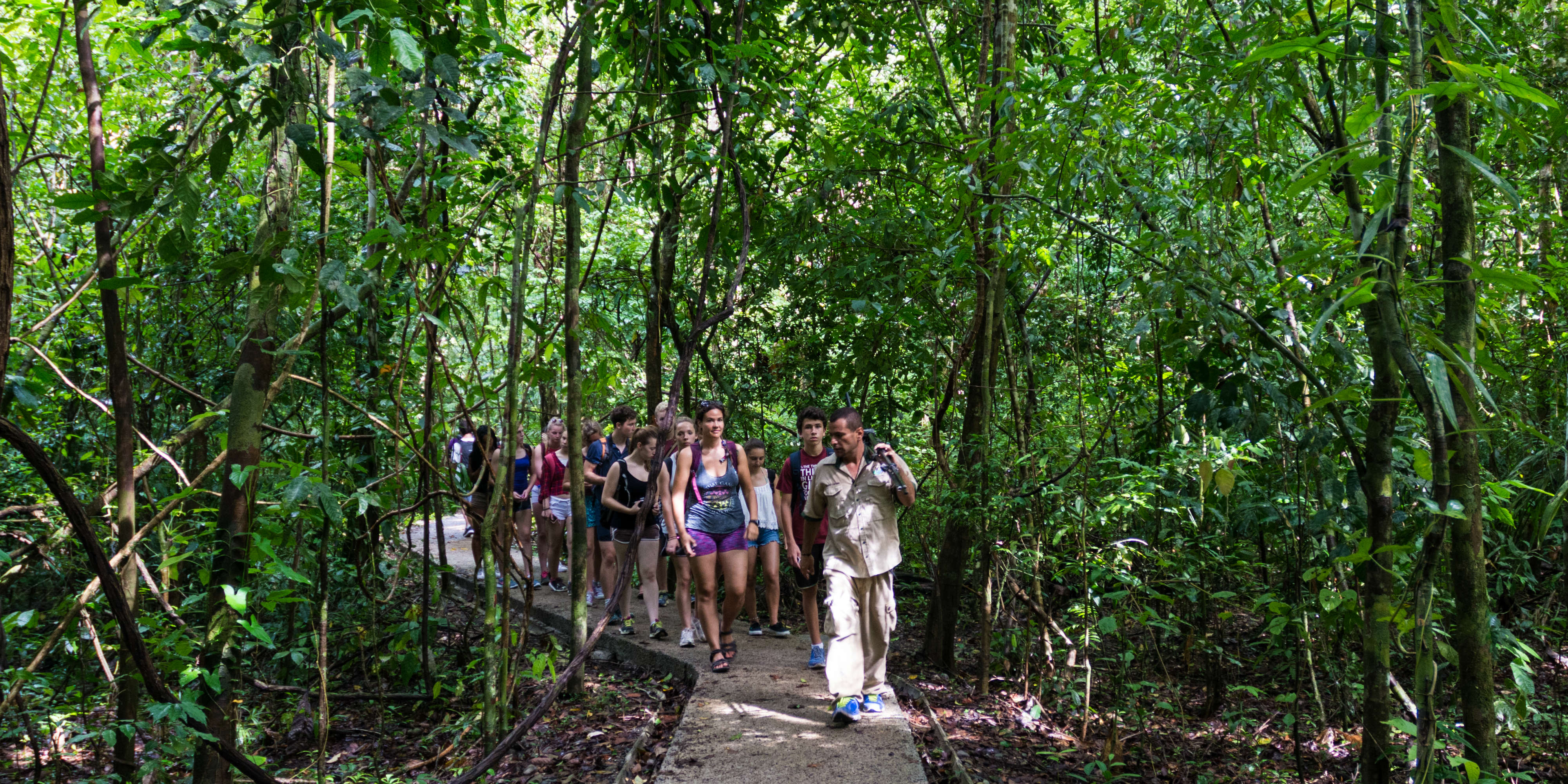 What to do in the morning: 7:00–11:00
Wake up as early as you can and head straight to Manuel Antonio National Park. You can take a bus from the main station in Quepos. Buses leave every 15 minutes and a trip costs about 350 colones (1 USD).
The park opens at 7:00 so arrive early to beat the crowds. This is also the time when the animals are most active so you will get the full wildlife experience. When you arrive at the gate you will pay an entrance fee of 5,600 colones (16 USD).
There are ten trails within the park. The most popular trail to begin with is the Playa Manuel Antonio which leads to Manuel Antonio Beach. However, with ten different trails to choose from, you can organise your trekking however you like!
Pro tip: Don't pay extra for that guided tour. Instead, spend your money on a book to identify the animals or print a guide from the internet. Follow closely behind another tour group to find the best spots to view the wildlife, then you are free to explore at your own pace.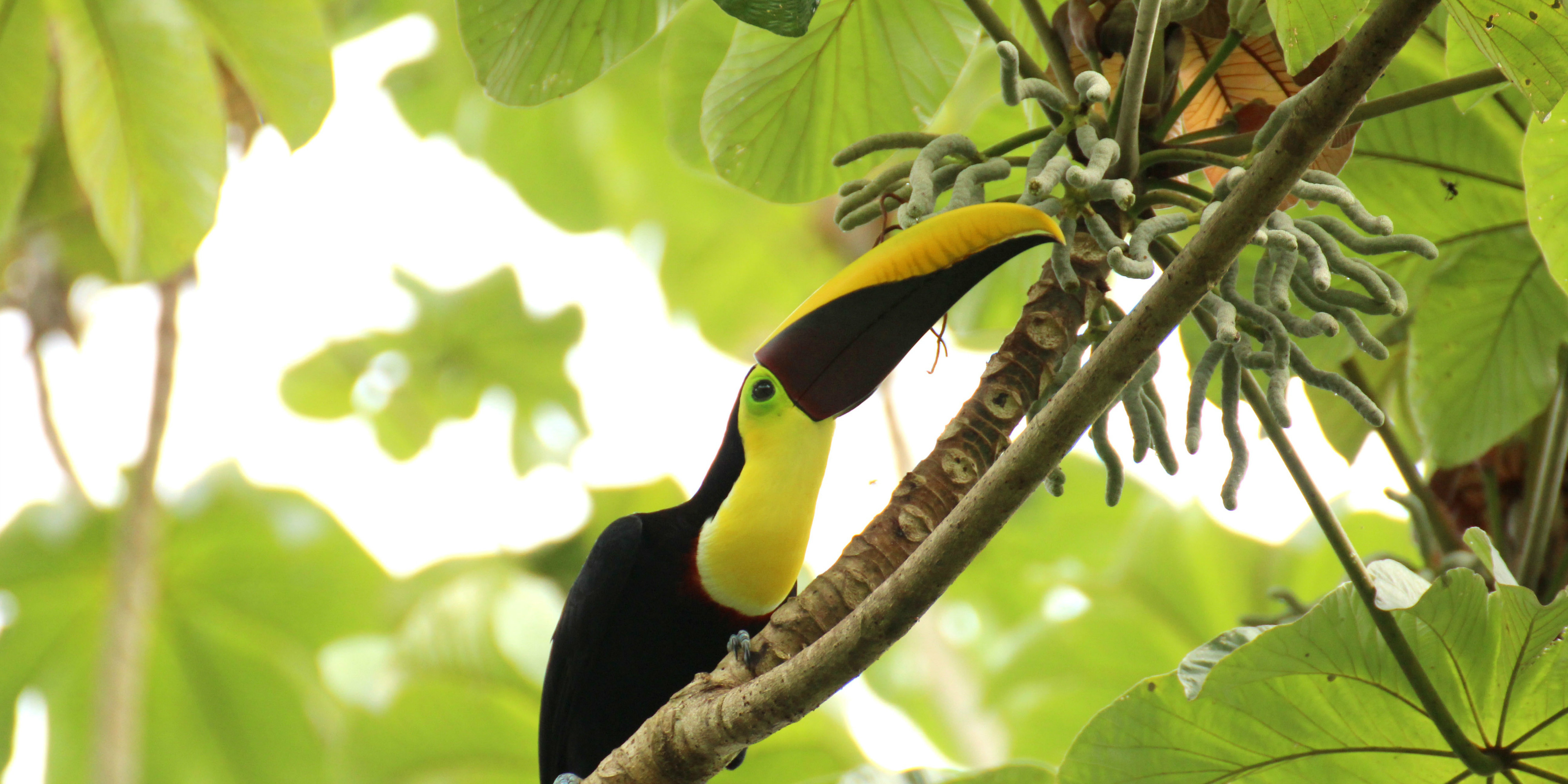 Don't forget to bring your binoculars! The park is home to many bird species that make their homes high up in the canopy. You will also have the chance to see iguanas, monkeys and of course, sloths.
The cool breeze within this shaded sanctuary will be a welcome relief from the hot sun. You will be able to spend your whole morning wandering the trails in search of all the biodiversity that Costa Rica is known for.
What to do for lunch: 11:00–13:00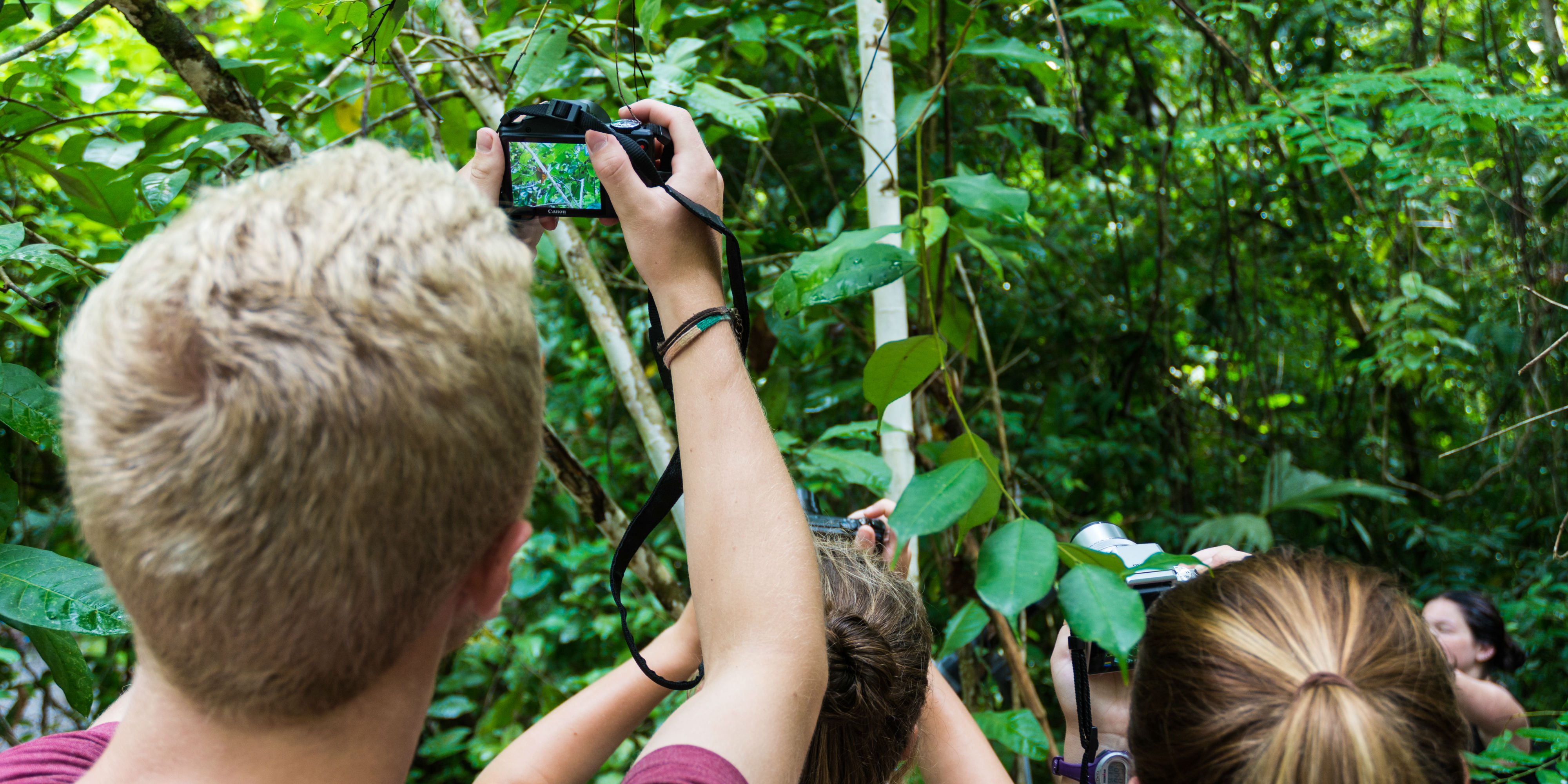 After spending the morning searching for animals, you will probably have worked up an appetite. Unfortunately, there are no restaurants or shops located inside the park, so you will have to pack food and drinks.
The park is very strict about what kinds of food and beverages are permitted inside. You are allowed to bring items such as peeled or packaged fruits, sandwiches or similar meals that are prepared and packaged before entering. Non-alcoholic drinks are allowed. Avoid anything sweet such as candy or cookies and anything with a strong odour that could attract animals to your bag.
The Sendero Playas Gemelas (Gemelas Beach Trail) is the perfect place to grab a bite to eat. You could set up a picnic along the Gemelas Beach, which is usually less busy than the others, or hike to the end of the 1.6km trail to the Escondido Beach lookout.
Here you could enjoy your lunch with a movie-like view. You may even have a few visitors, as the white-faced capuchin monkeys are known to frequent this area. But be careful: Feeding the animals is strictly prohibited and if you're not looking they could steal your food, or even your whole backpack!
The Sendero Mirador (Lookout Trail) is an extension of the Gemelas Beach Trail. It leads to Escondido Beach, which is another secluded adventure in waiting that would be perfect for a picnic in the shade of a palm tree.
Where to spend your afternoon: 13:00-16:00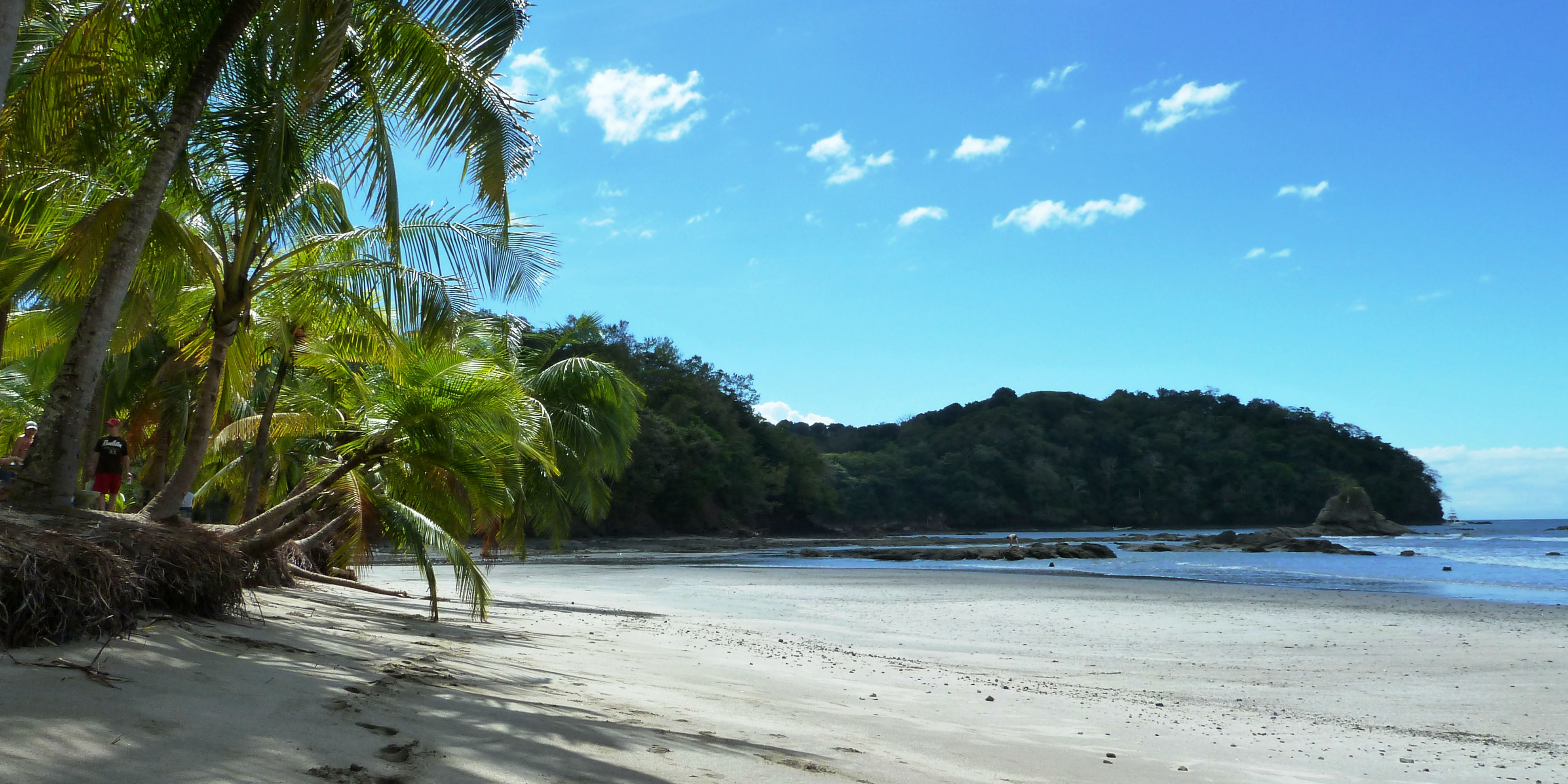 After indulging in a relaxing lunch break, head to one of the beaches to beat the heat. This will be the hottest part of the day, so try and find a shady area to set up.
Manuel Antonio Beach is the largest and most popular beach in the park so it will probably be the busiest. If you're looking for a more secluded afternoon, stay at the Gemelas Beach or the Escondido Beach.
If relaxing isn't what you plan to do, take the trail that leads to the waterfall. It is situated in the interior of the park so you will be able to get the feeling that you are deep in the rainforest while still being within the confines of the park.
As the name implies, the Sloth Trail (or Sendero Perezoso in Spanish) will be the best opportunity for you to get a view of one of Costa Rica's most famous tree-dwellers.
Pro tip: These adorable creatures are usually found high up in the trees so look way up to spot them!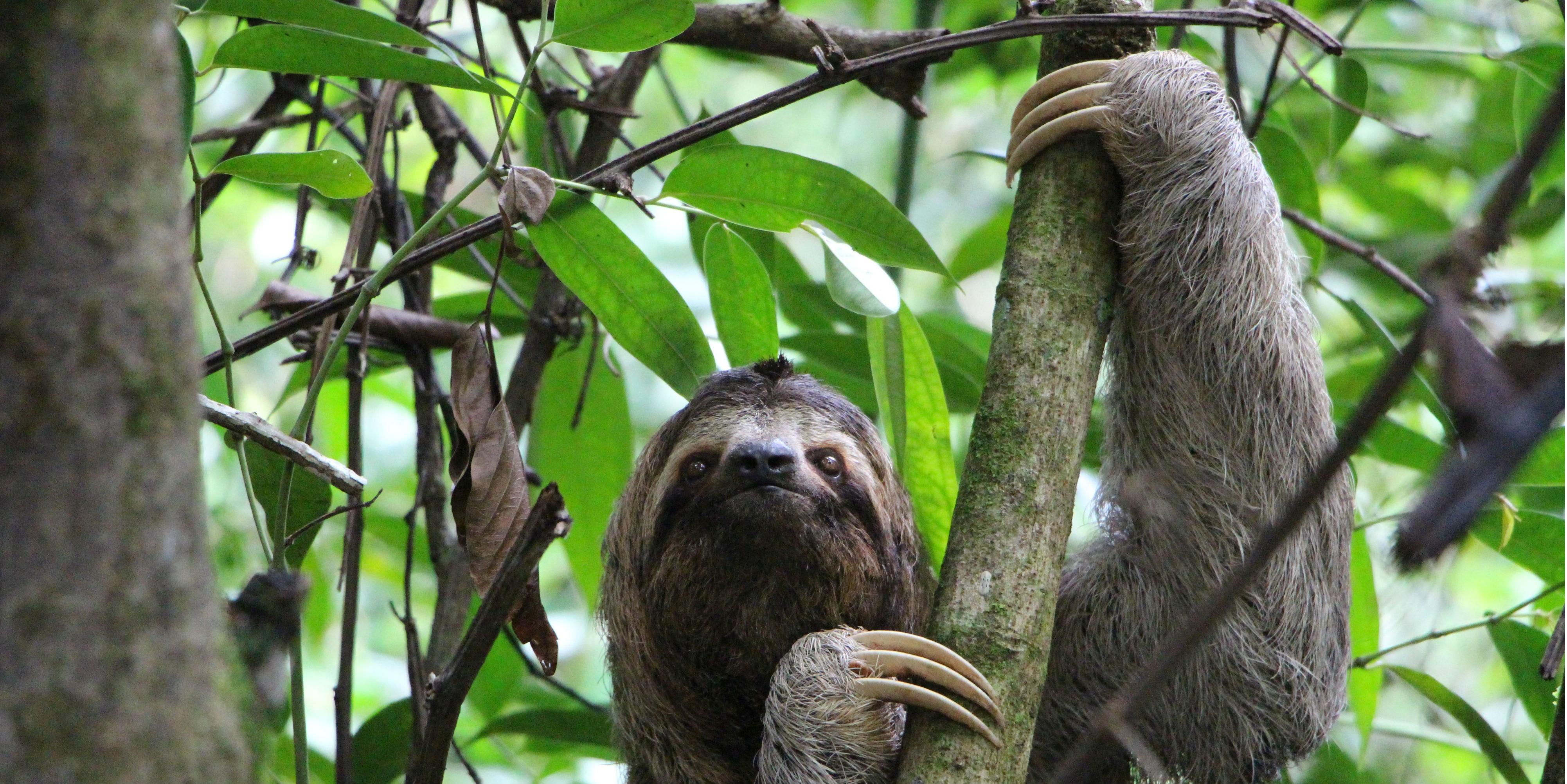 Where to spend your evening: 16:00-19:00
After a long day exploring the park you will be tired and hungry. Take the bus back a few stops and go into the quaint little town of Manuel Antonio. It is known to be quite touristy, but you can find delicious restaurants and good shopping along the main road.
For dinner enjoy a local dish such as ceviche. This is typically served as tapas (an appetizer) and is made up of fresh raw fish marinated in citrus juice.
For your main meal, the cheapest option will be casado, which is a plate of food that usually consists of rice and beans, fried plantains, a salad, cooked vegetables, and your choice of protein.
Costa Rica sunsets are picture perfect so don't forget to bring your camera. Try and find a restaurant with a view of the ocean so you don't miss out on the reds and oranges of the sky at sunset. It will be the perfect end to a perfect day in Manuel Antonio.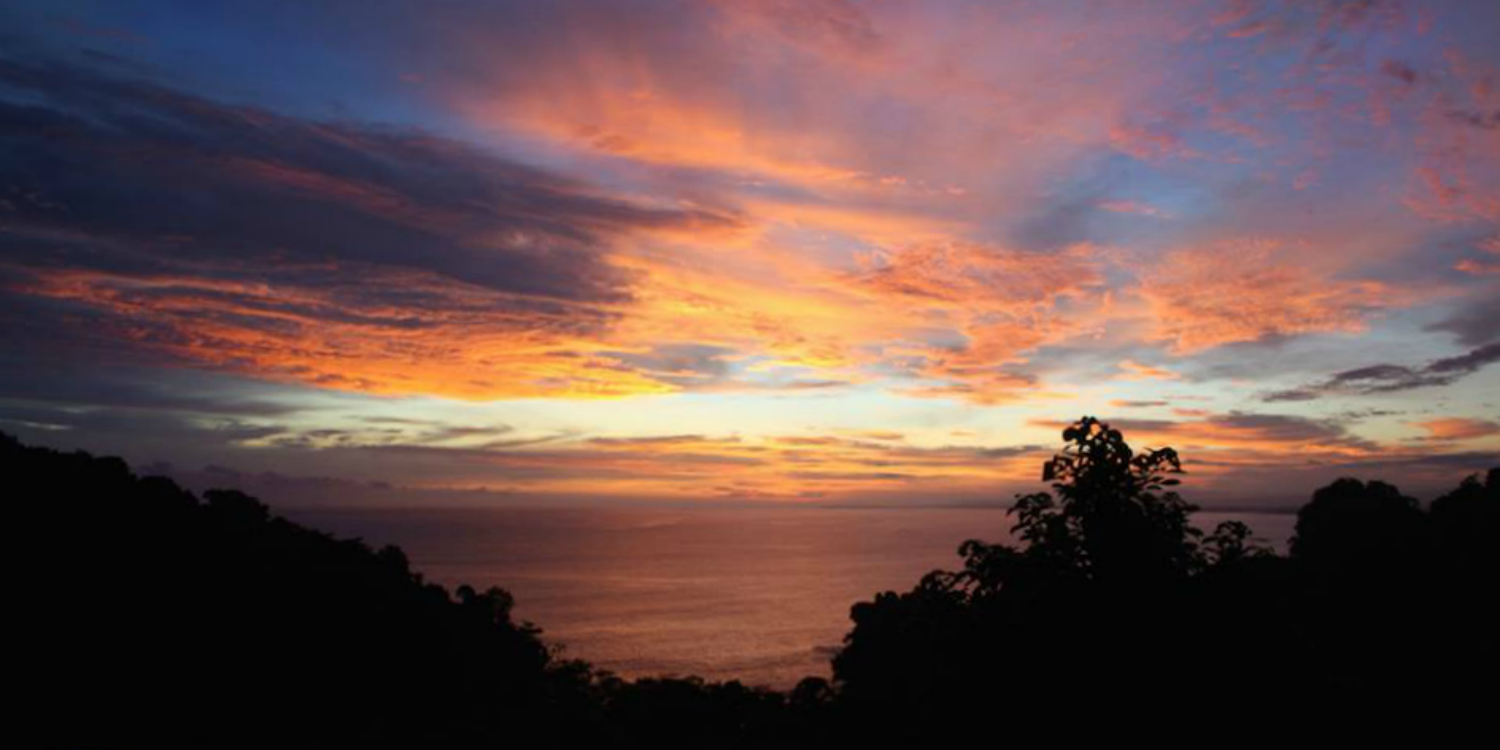 After your stomach is full and your heart is happy, jump back on a bus headed towards Quepos. There are stops all along the side of the road. However, as it gets later, the buses arrive less frequently. And make sure you leave before it gets too dark – the last bus usually runs at 22:00.
If you would like to spend your days off hiking, relaxing on the beach and interacting with Costa Rica's wildlife then choose to participate in our volunteering program in Quepos. The famous Manuel Antonio National Park is located only a 15-minute bus ride from our base and is a perfect way to spend a weekend.
Check out the GVI Quepos Facebook page for a look into what life is like as a volunteer in Quepos, Costa Rica. If you have any further questions don't hesitate to give us a call.