The images in this article were taken pre-COVID-19.
Research internships offer the opportunity for specialised career development while completing your independent or academic research project. Take a closer look at what research internships involve, and how they could boost your career plans.
From allowing you to complete part of your academic research in a destination abroad, to building on your employability in your field of choice, research internships have tons of benefits.
1) Be supported before, during and after your time abroad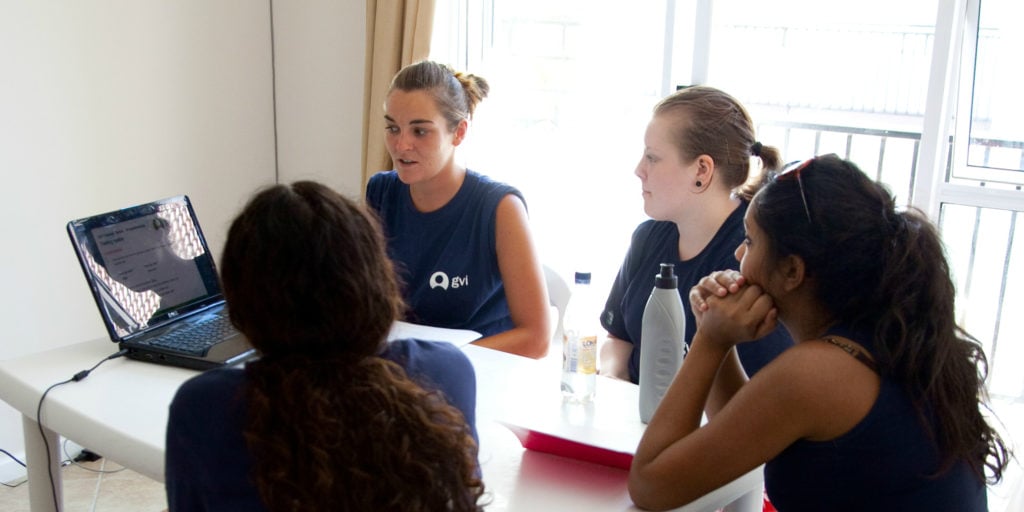 For anyone finding their feet in the working world, having support goes a long way.
Every one of our research internships offers 360-degree support. This means you'll have GVI staff on hand to guide you through planning, preparing for, and taking part in your research internship. 
And, this support extends to after you've completed your research internship and have arrived back home. Our staff will stay in contact with you and take feedback on your experience. 
Our 360-degree support means that, no matter which research internship you choose to take part in, or where you choose to travel to, your safety is a huge consideration, and you have a support-network to fall back on at all times.
2) Gain meaningful work experience beyond research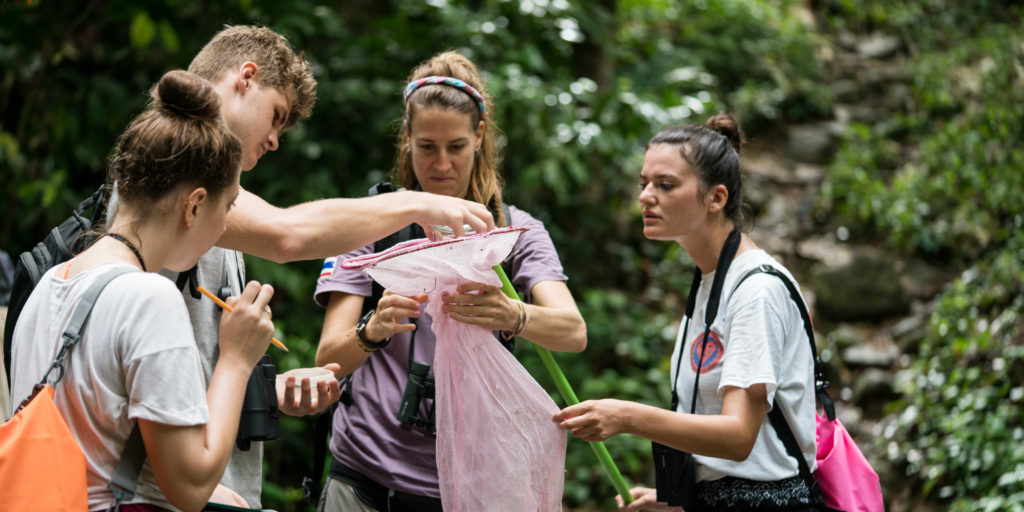 What makes a research internship different from any other internship? Research internships make it possible to gain work experience while also completing an academic or independent research project. 
While a research internship may offer a more focused type of work experience in your field of research, it doesn't skimp on allowing you to gain meaningful skills that'll boost your all-round employability. 
You'll take part in hands-on tasks, be part of planning and implementing projects, and even have the chance to take the lead once you've earned your stripes. 
3) Complete your data collection in a destination abroad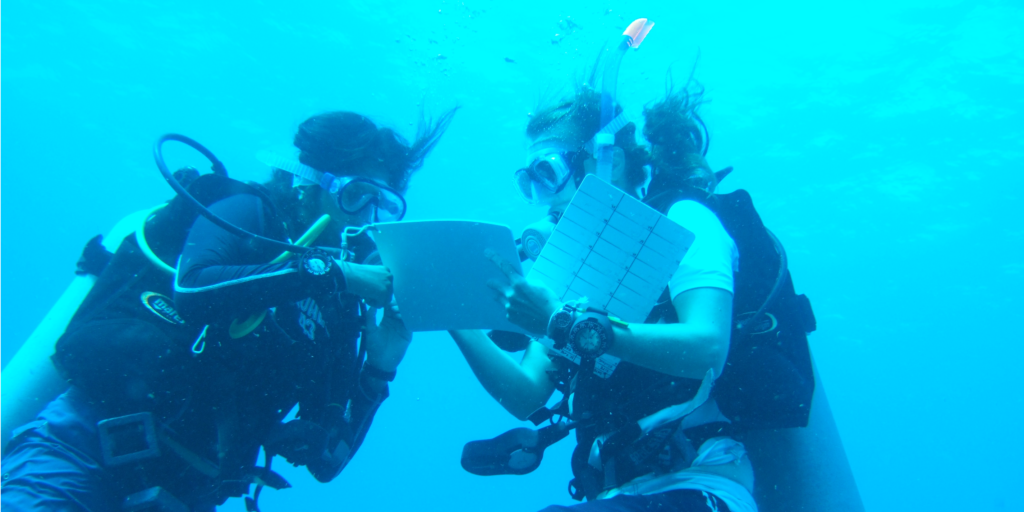 If you're part of a scientific study team, doing independent research, or enrolled in a postgraduate program, you can join a research internship to complete your data collection.
Our research internships are focused on community development, wildlife conservation, and marine conservation. These categories include research opportunities for an array of research topics, and you can speak to our support staff to find out where exactly your study would fit in.
And, our research internships abroad offer you the chance to get stuck into your research in a destination abroad – who said research was boring?
With tons of destinations to pick from in Africa, Asia, Australasia, Europe and Latin America, you'll be spoilt for choice when it comes to where to complete your data collection with GVI.
4) Be part of community-led projects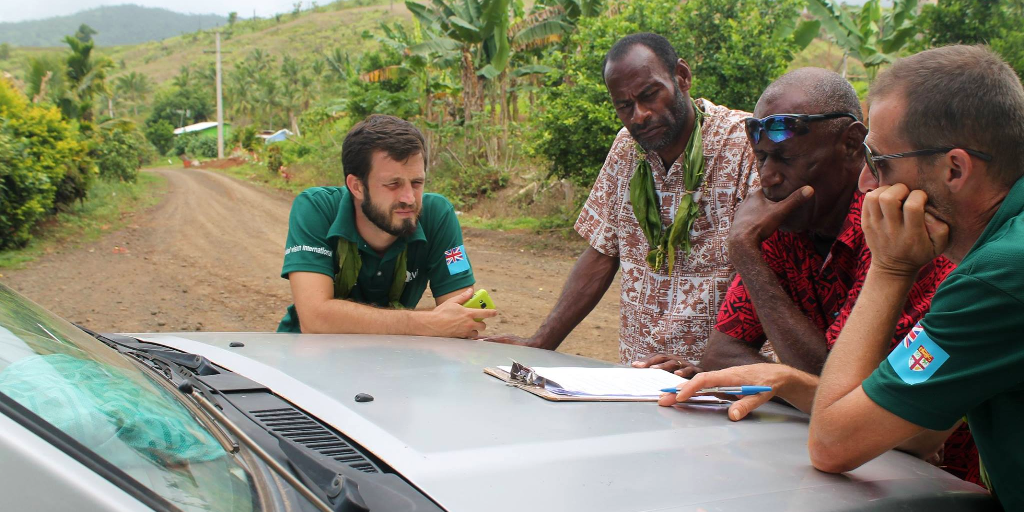 A huge benefit of taking part in our research internships is the chance to get involved in community-led efforts.
Every interaction we have with local communities looks to add to their self-empowerment and build on solutions that address challenges that local people find most relevant.
Further reading: Community building and service-learning: 4 key questions to consider
If you're involved in research, the real-world context won't just be a factor in your study, it'll be front and centre. Research grounded in this type of context has the potential to produce the most insightful outcomes and offer the most relevant and effective solutions to local and global challenges.
5) Work with and learn from field experts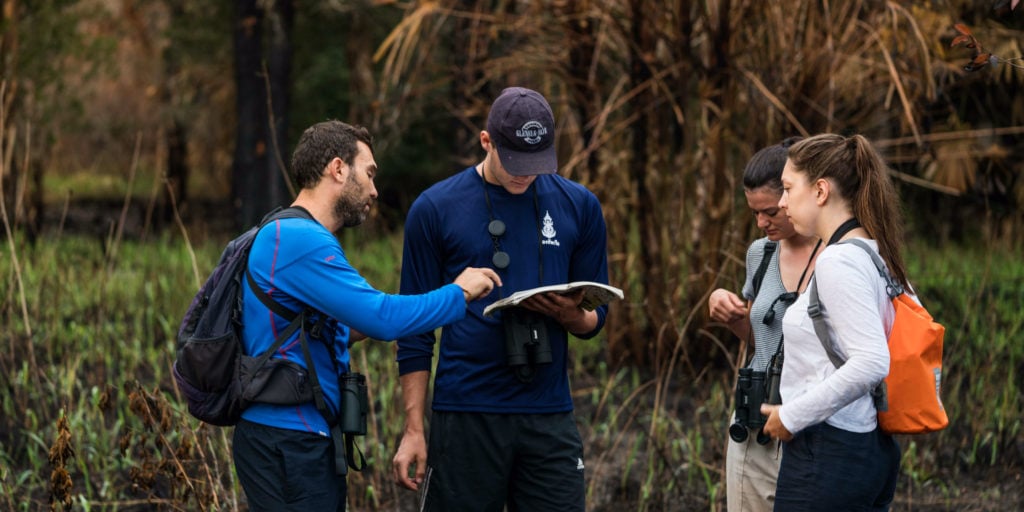 Along with local community members, every research internship participant will also engage with expert GVI staff as well as professionals from local and international sustainable development organisations. 
What this means is being able to work alongside and learn from individuals and organisations with years of experience in the field. 
And you'll get to do this on a daily basis, because collaborative work is a fundamental part of the job during a research internship. This is because collaboration allows you to build on a vast array of relevant professional skills and gain a much broader perspective of what your field of interest is really about.
6) Benefit from existing research data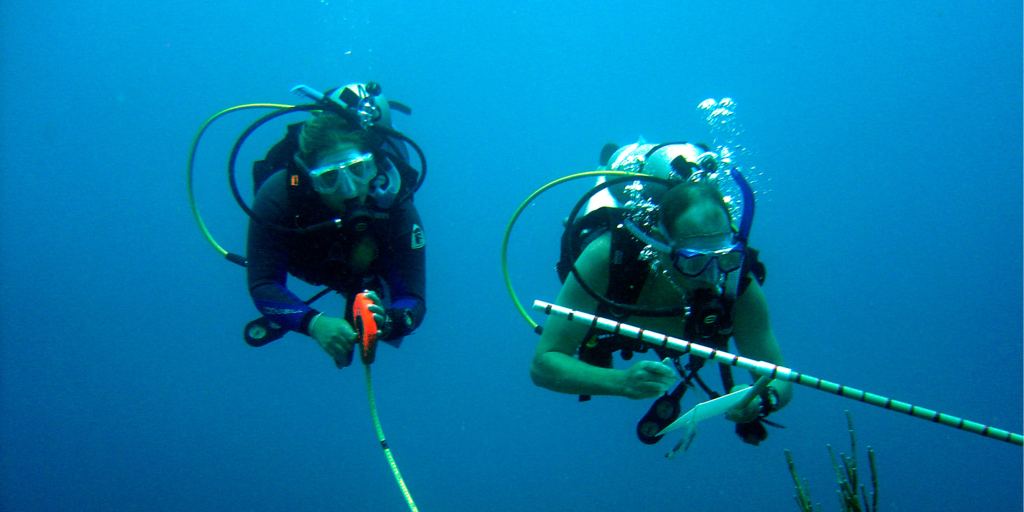 Working with a reputable organisation means having access to a wealth of resources and an archive of existing data. You'll also have access to the organisations and professionals who work in the field.
Imagine skipping the Google search engine and going to personally chat with the staff at Coral Watch, or Coastal Jaguar Conservation – whom we work with – to find out the latest statistics for your research.
You'll be at the forefront of sustainable development efforts and have access to some of the most current data out there. 
And, because your research will be contributing to sustainability work in the destination you're interning in, your study could provide data that'll be used by advisory bodies like the Seychelles National Parks Authority, the Ministry of Environment, Energy and Telecommunications in Costa Rica, or the Karongwe Ecological Research Unit in South Africa. 
7) Grow your professional network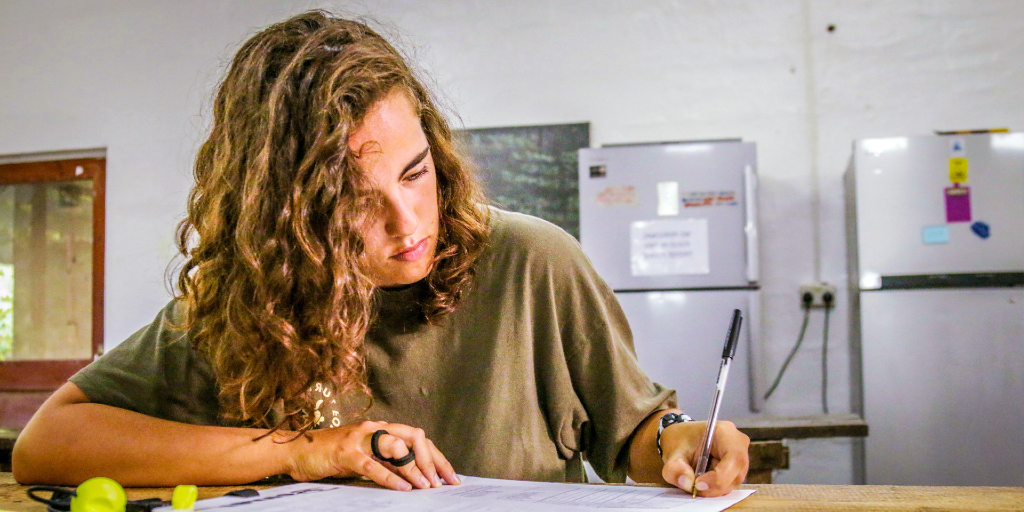 At this point, it may be clear that gaining work experience on a research internship isn't just a step in the right direction – it's actually a dive into the most exciting and challenging parts of career development!
Being on a research internship abroad will build on your appreciation for the importance of local and global engagement, and nurturing an ever-growing network of connections. 
And, the more you get yourself out there while on your research internship, the more you'll build relationships with the field experts, community members and fellow interns who can vouch for you as a professional reference.
8) Contribute to local and international sustainable development efforts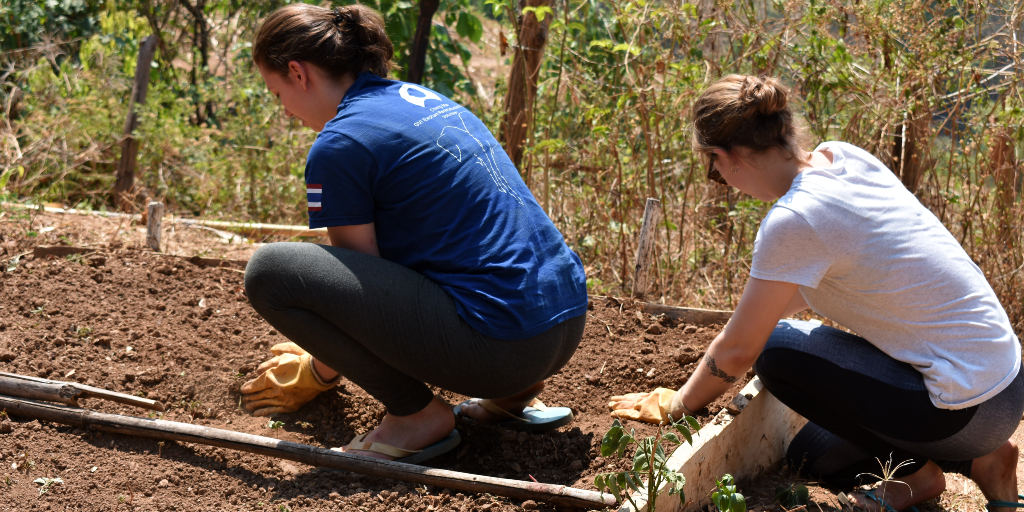 Besides the scientific contributions of your study, every participant on a research internship also plays a role in hands-on sustainable development work that builds on the well-being of local communities.
All of our sustainable development work is guided by the United Nations Sustainable Development Goals (UN SDGs). This means that all the work you add to will make a meaningful contribution to local and global development.
9) Boost your employability with qualifications
What's better than having an internship on your resume? Having an internship on your resume that's linked to sought-after industry qualifications. 
GVI's research internships offer the chance to gain the following qualifications:
a University of Richmond endorsed certification as well as a certification in your specific internship focus area

Professional Association of Diving Instructors (PADI) certifications

Field Guides Association of Southern Africa qualifications.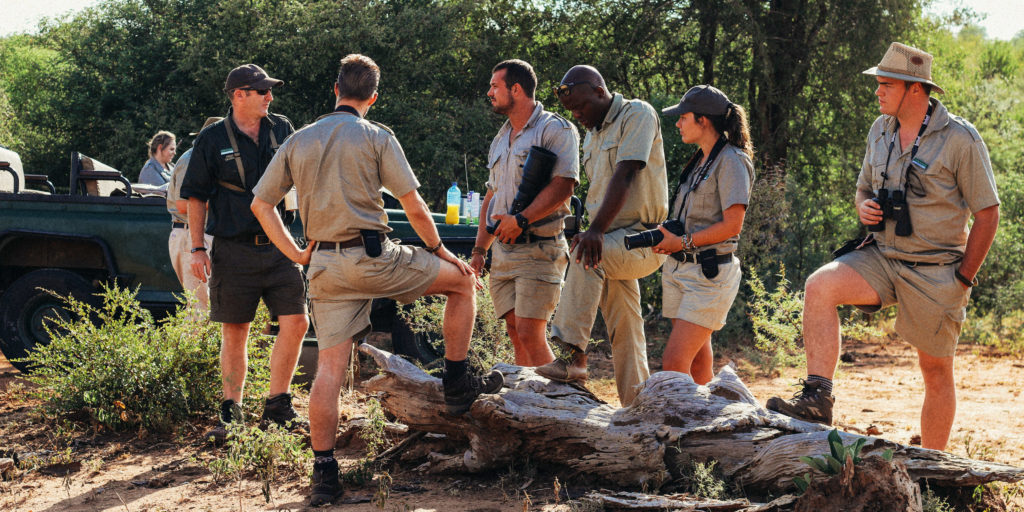 10) Get clear on your career goals
If you're feeling unclear about what the future holds after completing your research project, rest assured that a research internship will also build on your career certainty.
Research internships offer the type of work exposure, growth and professional development that can give you lots of clarity on where your future is headed. 
They'll get you up to speed on what the working world is really like, and this can go a long way in helping you set clear professional goals and figure out what you'd really like to be doing in the future.
And, the support you'll receive on a research internship is part of a meaningful process that'll assist you with developing your career plan. 
Preparing for the working world isn't something you can do overnight. But professional development programs like research internships can take this experience from overwhelming to meaningful and enjoyable, because of the benefits they bring. 
Check out our research internships in Africa, Asia, Australasia, Europe and Latin America and add to your research project in more ways than one.