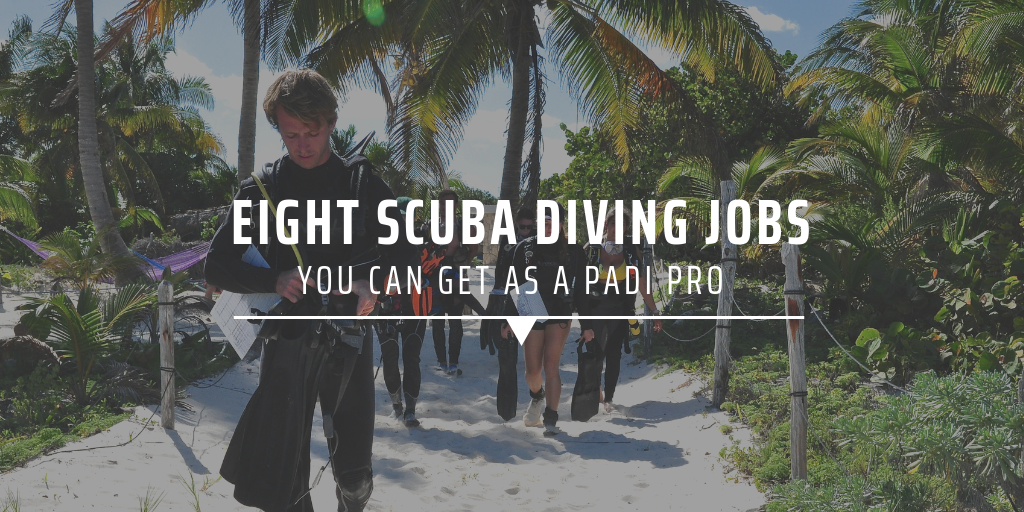 Are you looking to start a career in diving? Learn about the kinds of scuba diving jobs you could do as a certified PADI pro diver. 
Becoming a certified Professional Association of Diving Instructors (PADI) professional can open the door to an underwater career. You could dive into a career in science, exploration, or entertainment. 
Whether you want to travel, contribute to safeguarding the oceans, or just do what you love every day, you can build a water-based career with these eight jobs that involve scuba diving. 
1) Scuba diving instructor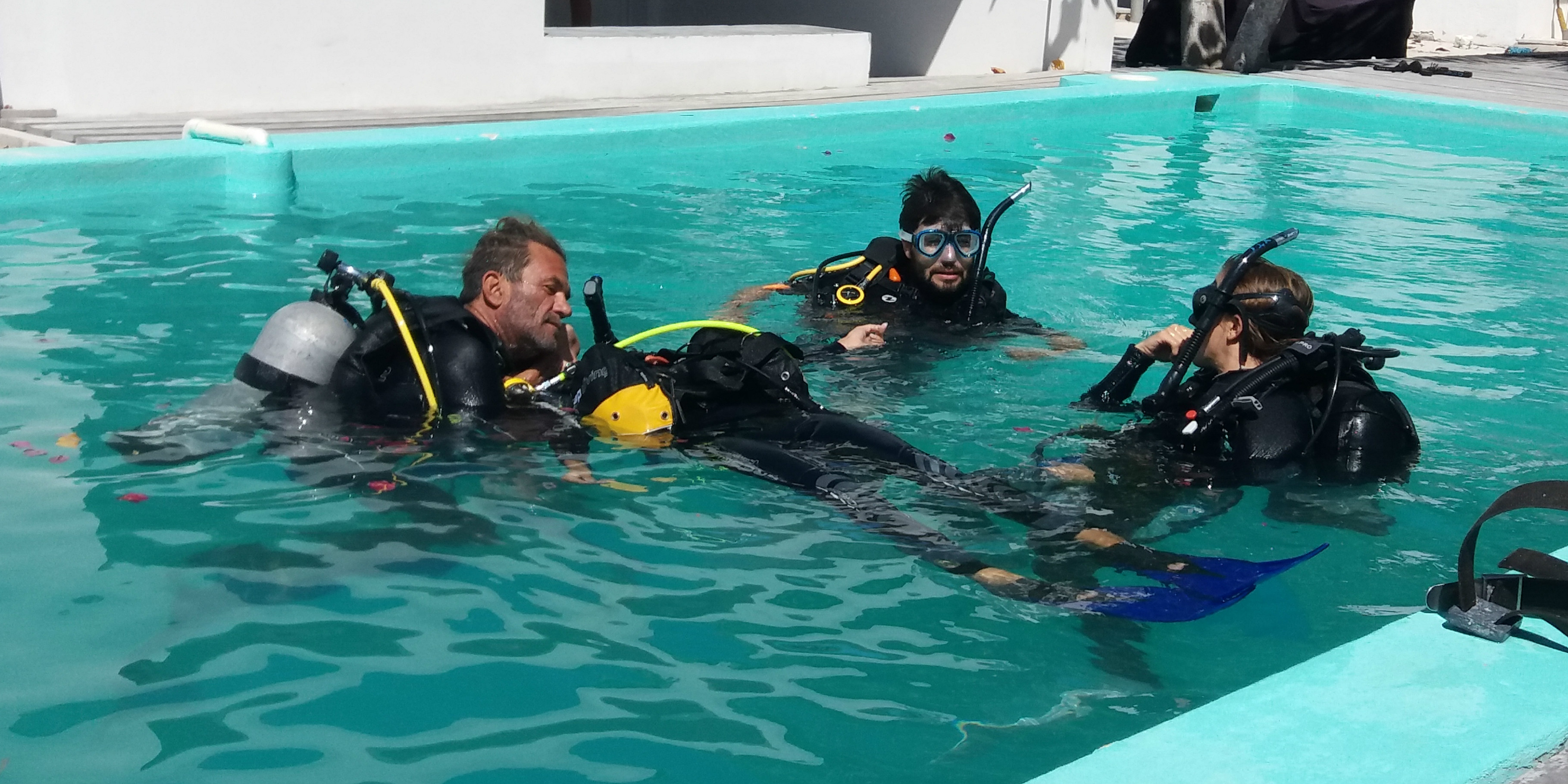 The most obvious career option to pursue once you have a professional PADI certification is to become a scuba diving instructor. 
This is an awesome way to share your love of diving with other people and make the most of job opportunities in locations around the world. Once you're qualified, you can work anywhere from your local PADI dive shop, to a resort on a far-flung island, or even onboard a superyacht!
To become an instructor, you'll need to have a number of scuba diving qualifications. These include the PADI Open Water Diver, PADI Advanced Open Water Diver, PADI Rescue Diver, PADI Divemaster, and emergency first response certifications. 
You'll also need to successfully log 100 open water dives, complete an instructor development course and complete an instructor evaluation. 
2) Marine archaeologist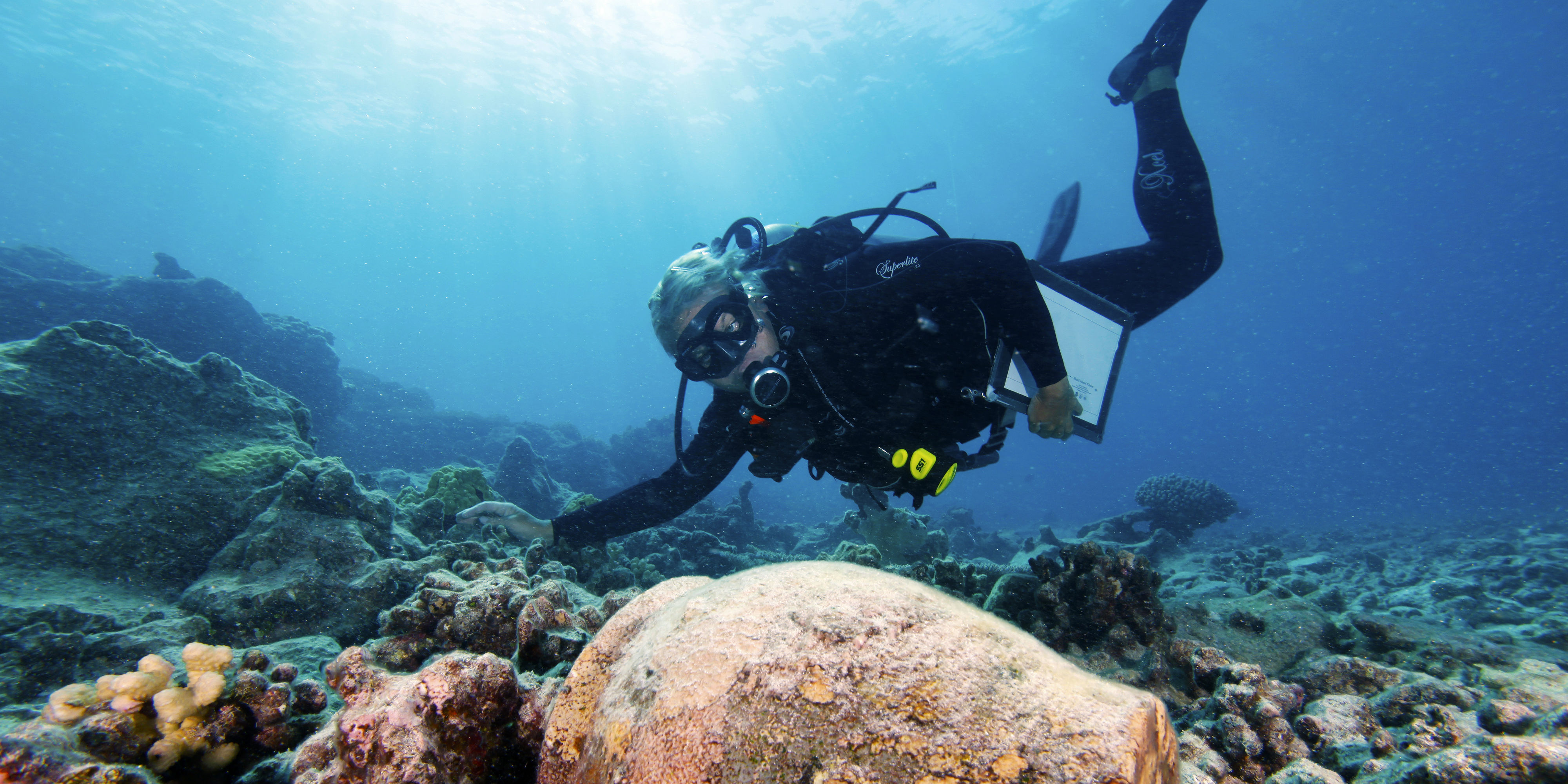 Original photo: "PMNM – Kelly Gleason At Two Brothers Shipwreck" by Greg McFall/ONMS is licenced under Public Domain Mark 1.0
Marine archaeologists are like real-life treasure hunters, exploring shipwrecks and searching for sunken artefacts. 
There is a wealth of human history lying on sea and lake beds, and along shorelines. 
Marine archaeologists unearth underwater secrets by studying the ocean floor, searching for sites that tell stories of our past. As well as vessels, these undersea adventures could uncover submerged landscapes, ports, or even ancient artefacts.
Many of the archaeological sites result from marine transportation throughout the ages, and rising sea levels. 
To become a marine archaeologist, you'll need to be qualified in archaeology as well as being a PADI pro, and have a good understanding of the marine sciences. 
3) Underwater photographer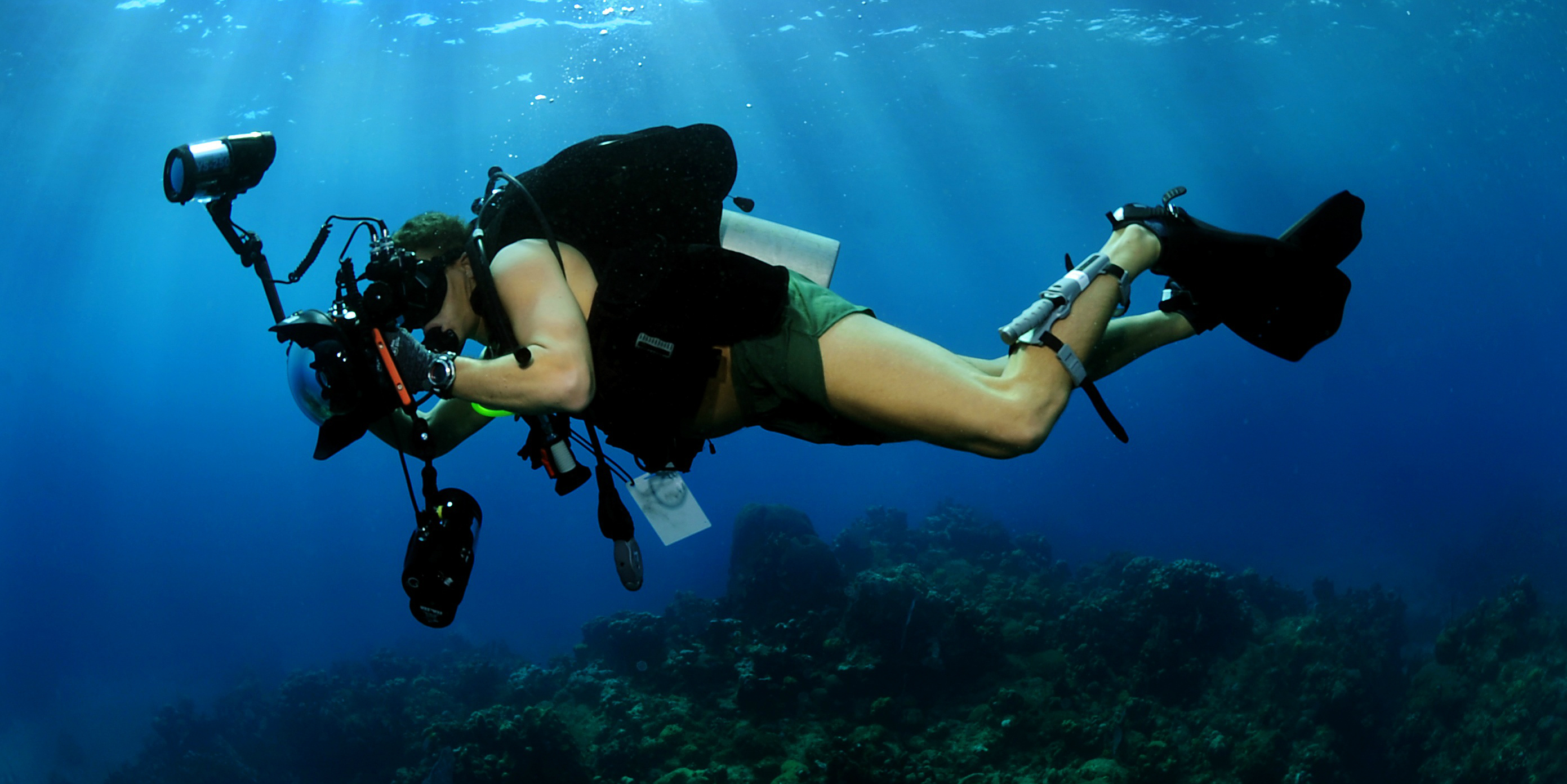 As a professional diver, you could work as an underwater photographer and spend your days capturing photos of marine wildlife, coral reefs, cave systems, and shipwrecks. 
Much of the underwater world is unknown to us, so this is an exciting way to document and share the wonders of the ocean with the rest of the world. If you're passionate about marine conservation, this is also a powerful avenue for raising awareness about current global issues, such as plastic pollution.
For this job, you will need strong photography skills as well as PADI pro diving skills. 
4) Public safety diver
Public safety diving refers to the underwater work carried out by authorities such as the police or search and rescue teams. 
A career as a public safety diver could see you assisting with criminal investigations that have an underwater element, or playing a vital role in life-saving rescue team operations. 
Often, this type of diving will require you to carry out underwater searches in very poor visibility, gruelling conditions, or in areas where recreational divers wouldn't normally go. 
This exciting field does however require special training. You may need to complete extra PADI courses such as the Public Safety Diver Specialty, which will equip you with the foundational skills you'll need on the job as a public safety officer. You may also need to be trained as a first responder, such as a police officer or a firefighter. 
5) Scientific research diver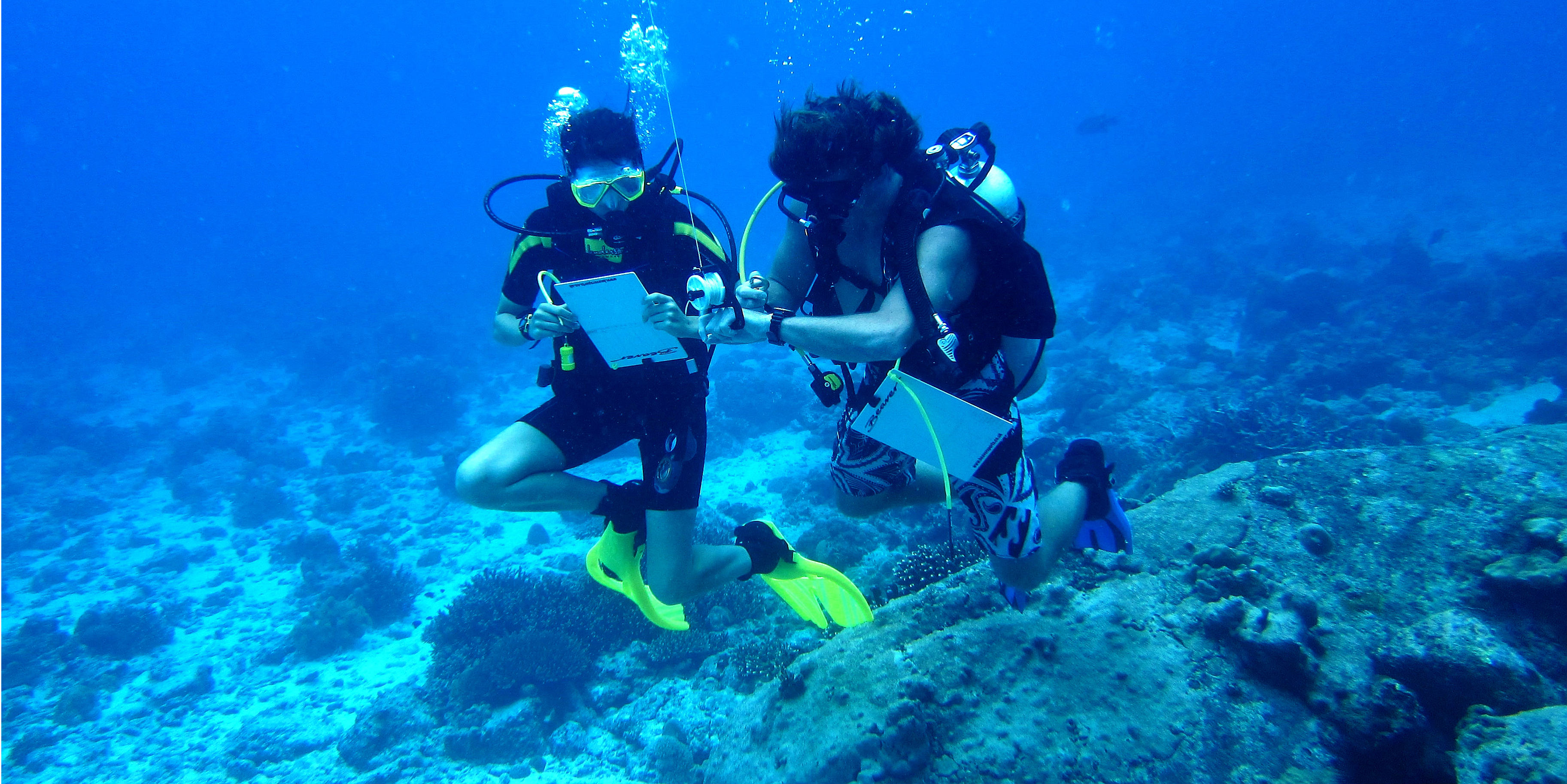 Scientific divers collect information on marine environments. Underwater research can teach us more about aquatic habitats and wildlife, and help guide conservation efforts.
Exploring underwater environments, collecting data on marine species, and monitoring changes are all frequent tasks for a scientific diver. 
Scientific research divers are usually scientists first and PADI diving professionals second. A master's degree is typically a minimum requirement.
However, if you don't want to pursue a degree in science, you can still participate in marine research through internships or volunteer programs. This is a great way to gain experience in this field, while directly contributing to marine conservation. 
GVI's PADI Divemaster training programs, as well as all diving programs over 2 weeks, also offer the chance to gain your Coral Reef Research Diver Distinctive Speciality certification – a qualification exclusive to GVI programs that'll add to your employability as a scientific research diver in a big way. 
6) Dive centre or resort manager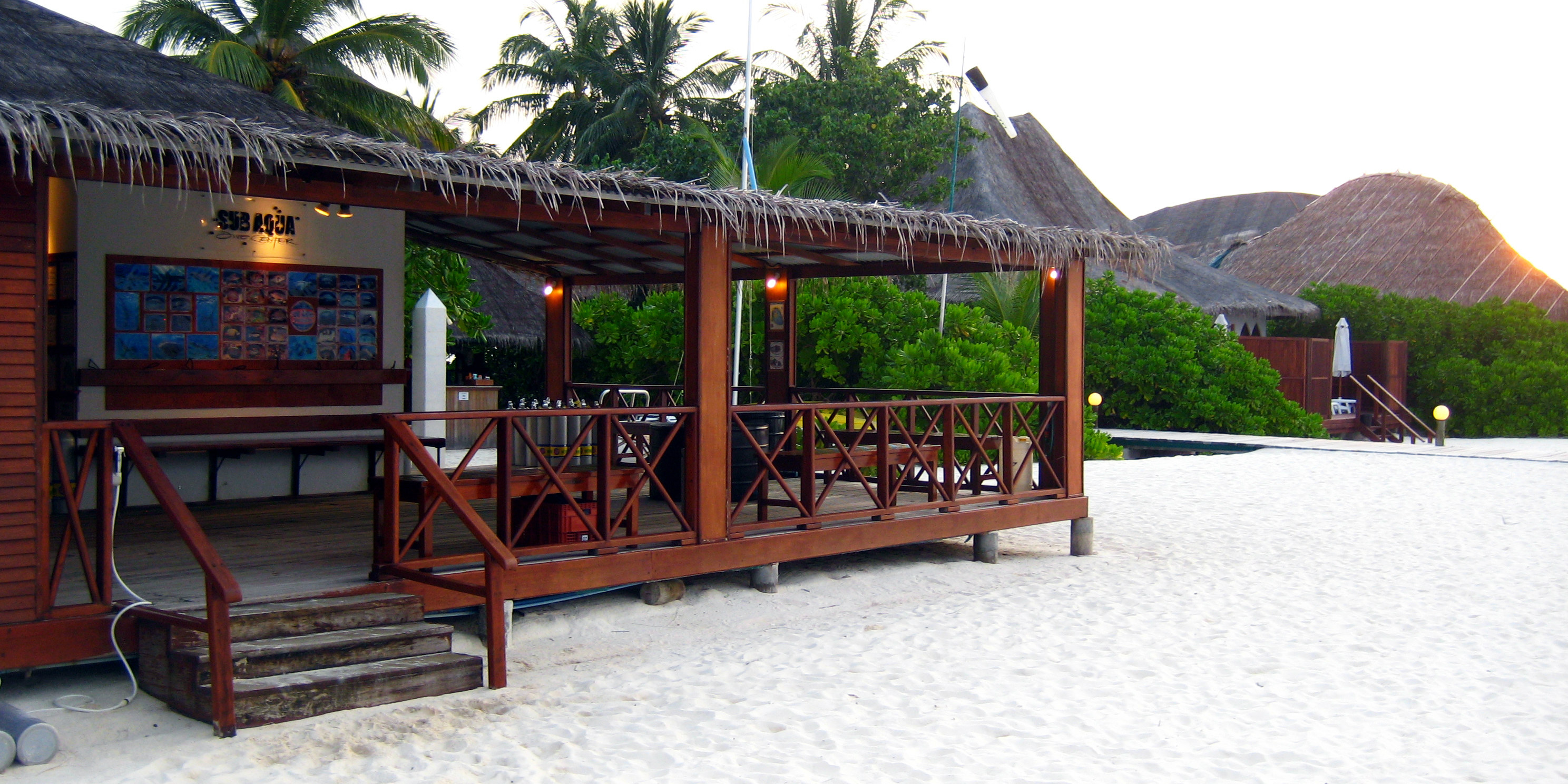 Original photo: 015 – Dive Centre by Neville Wootton is licenced under CC BY 2.0
Running a dive resort or PADI dive shop is an excellent career path if you have strong leadership abilities.
Put your organisational, problem solving, and customer service skills to use while making sure the dive centre or resort you're in charge of runs smoothly. 
Management duties can include overseeing training on PADI dive courses and organising scuba trips, as well as handling guest relations, accounting, and a team of staff. 
You can find these management positions all around the world. Perks can include accommodation and meals, as well as additional training in areas such as boat handling or compressor repair.  
Eventually, you can accumulate the knowledge you need to open your own dive resort.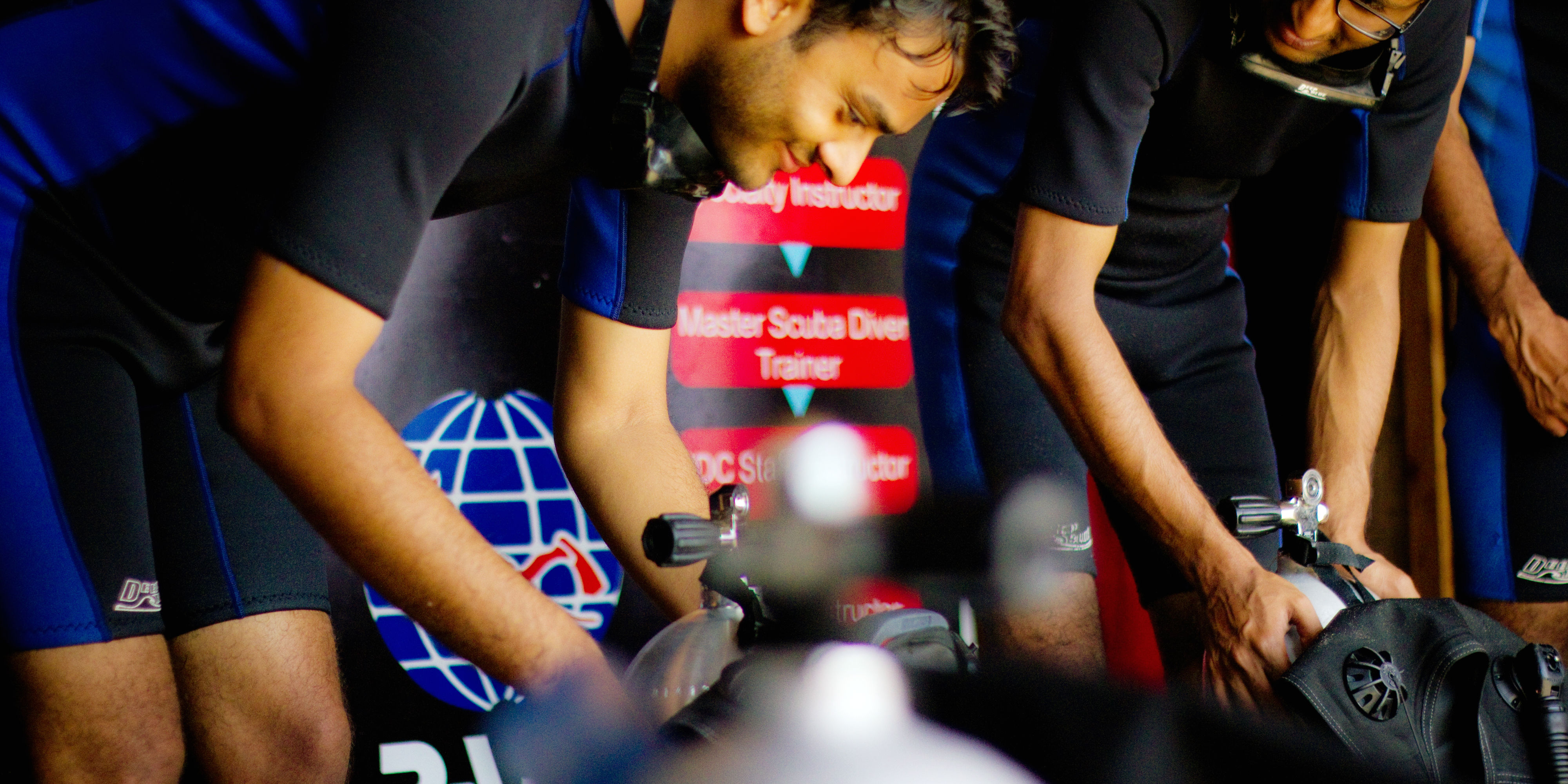 Original photo: "Koh Rong Dive Center" by Aaron Bradford is licenced under CC BY 2.0
 7) Underwater stunt person
Do you have a flair for the dramatic? If the answer is yes, then you could take your PADI scuba skills to Hollywood! 
Yes, you heard right, you could use your diving abilities to execute underwater stunts for films, television, commercials, or music videos. 
Professional divers in the entertainment industry can be responsible for coordinating water stunts, and making sure everyone is safe on set, or they can appear on screen themselves as extras or body doubles. 
Stunt diver jobs are competitive. To demonstrate your knowledge of water safety, you should aim to complete as many PADI certification levels as possible. In particular, the PADI Rescue Diver and PADI Enriched Air Diver certifications will come in handy for this profession. 
8) Commercial diver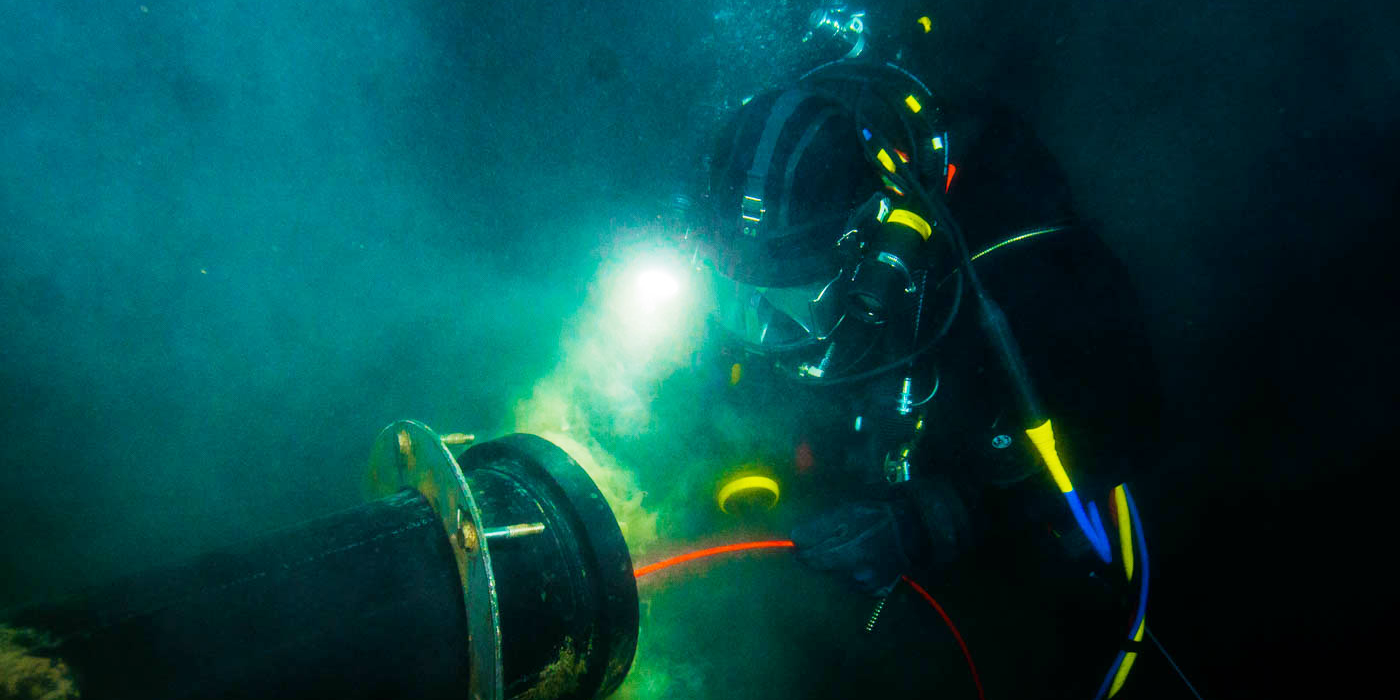 Original photo: "Diving Operations" by SCUBATOO is licenced under CC BY 2.0
Commercial divers are paid to go underwater to carry out tasks such as exploration, construction, or inspection. As a commercial diver, you will most likely work for oil, gas, construction, engineering, or shipping companies. 
Offshore diving for oil and gas companies could involve daily tasks such as building or maintaining underwater structures. This line of work is often considered the most dangerous diving career. You may be required to spend long stretches of time living on a ship or offshore vessel, which can be challenging, and this should be considered before diving head-first into this line of work. 
Inland divers can work on projects based in lakes, harbours, or rivers, usually around civil engineering operations. This could include carrying out surveys or helping with the construction of bridges and dams.
To become a commercial diver, you usually need to be aged 18 years or over and have a high school diploma, plus strong swimming skills. Professional dive training is a great way to prepare for this job. 
Start your diving career with a PADI scuba certification and gain the skills and knowledge you need to take the industry by storm, while making an impact.