LONG TERM VOLUNTEERING ABROAD
GVI offers a range of long term volunteer opportunities in locations across the globe, which range from three months to one year. These options are ideal if you are looking to gain valuable practical experience in fields such as conservation or education, and many include extensive professional training opportunities.
Whether you're looking for a gap year, sabbatical, career break or a complete change in career direction, there's a project to suit you, including our internships abroad, expeditions and multi-country combos which offer a variety of long term volunteer programs.
Need a fresh start?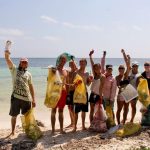 Tired of your 9-5? It's not impossible to go from accountant to dive instructor… Long term volunteering is a great opportunity to get valuable practical experience for a new career!
Language Immersion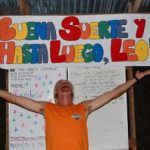 Get the most out of your time abroad by learning a new language. Many of GVI's projects across the globe offer Spanish language courses of up to 80 hours for longer term volunteers.

GVI BROCHURES
Choose from our selection of brochures
View Brochures