Come Meet Ty in Cambridge: 3-4.30pm, 5th October. Costa Coffee, 40 Hills road, Cambridge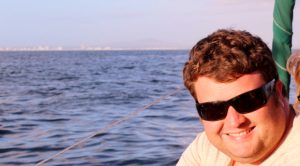 Ty started his GVI adventure back in 2010 as a volunteer in Latin America. After being inspired Ty joined the GVI family as an alumni ambassador, then later as a staff member in 2012. Ty has visited our Cape Town, Limpopo, Bushwise, Playa Del Carmen, Pez Maya and India projects.
Come meet Ty to discuss his GVI experiences further and ask any questions!