Two weeks with GVI Playa del Carmen, Mx
By Maxwell Hopkins
9 months ago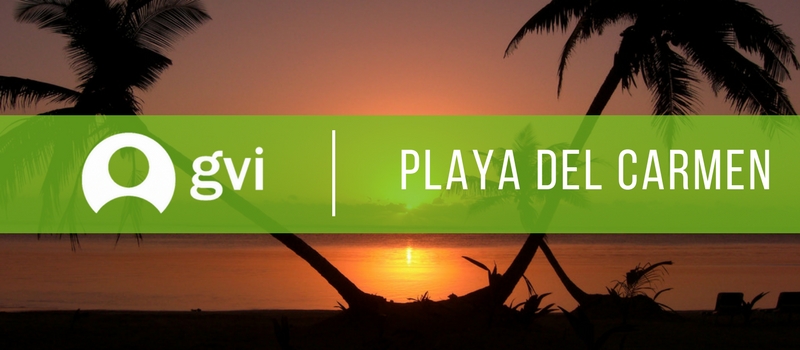 Hopefully this blog post will detail not only the highlights of my trip to GVI Playa Del Carmen but also the emotional impact the trip has had on me. I travelled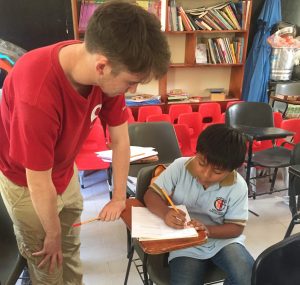 down from Seattle with a friend, under the presumption that the house will be mostly filled with groups. However, when we arrived I was met with diverse individuals, in both nationality and age, and we had an immediate bond. Such a broad group was not only exciting, but undoubtedly fascinating: the conversation was really varied!. Through these circumstances, I gained an appreciation for the friendships that were developed and I believe I created relationships that will remain for some time to come. Aside from this, it has set me up with a worldwide network. The significant luxury Playa has to offer is the warmth and amiability of the locals. Outside of the projects, my friend and I played basketball in the court opposite the house. What was to become a jovial match between American and Mexican teens, also developed into a test of my limited Spanish. Yet, I yearned for the adventure of unknown situations and these continuously unfold on these trips. If you desire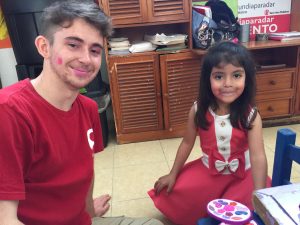 surreal and exciting opportunities, let be it be known that Playa has many. But the extremities of the challenges occurred while working with the youngsters. Escuelita, the school of children with disabilities, obviously upheld a vast amount of these experiences. My first take away was understanding the need to 'dive in' to the situations and become a part of the support; I began to look for where my help was most needed, rather than wait for a call of assistance. I have never worked with children before, but within ten minutes I was guiding a severely autistic child through putting cubes into a box, then I helped him to eat his lunch. While this may sound tedious, the sense of compassion, yet alone acknowledgement, that I felt towards the childs' parents was overwhelming – I could look at my watch to count down the hours until I only had myself to worry for, on the other hand his parents faced an entirely conflicting position. These projects helped me to understand the calamity these children have faced, and the luck that I received throughout my life on the contrary. I now thrive in the opportunities I can experience back home by putting far more time into future community service.
Subscribe to our Blog
GVI on Instagram
Sorry:

- Instagram feed not found.
GVI on Facebook