Tour de Turtles in Tortuguero!
By Ana Berninger
3 years ago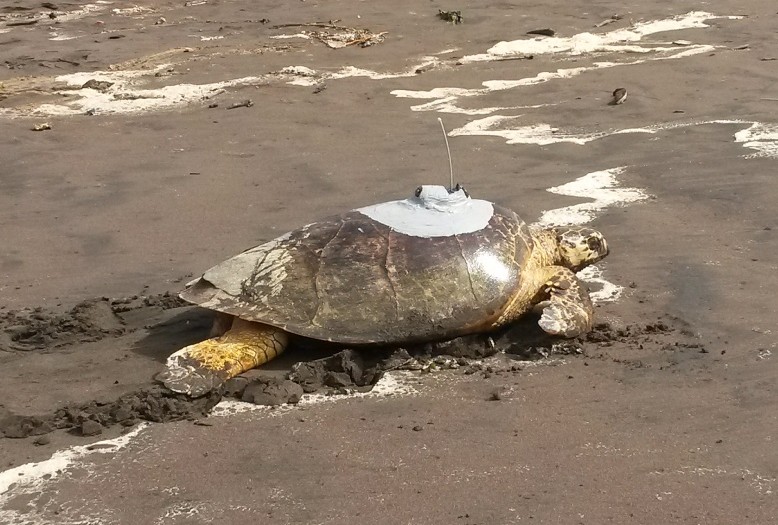 Friday July 4th was not only Independence Day for the American volunteers on base, it was also everyone's first trip to Tortuguero! After the 40 minute boat ride we arrived at Tortuguero and were greeted by the staff of the Sea Turtle Conservancy (STC) who were preparing to release the Hawksbill sea turtle they had found the night before. The turtle was equipped with a GPS device on her carapace so she could participate in the STC's annual "Tour de Turtles", a mock marathon that allows the tracking of sea turtle migratory movements. After meeting the Hawksbill up close we all gathered on the beach among other spectators to watch her release and begin the race. Afterwards it was time to hit the quaint and colourful town. Walking down the small strip of shops and restaurants I felt life slow down a little. Many of us were eager to find a spot with Wi-Fi so we could connect with friends and family back home and share our stories thus far. Others checked out the souvenir shops and handcrafted jewellery. The highlight for many was having the chance to stock up on snacks and try the local cuisine; dessert not excluded! After perusing the town for a couple of hours we reconvened at the Sea Turtle Conservancy where we were given a tour and shown a video. Because the STC is for whom GVI does their marine turtle research, we were familiar with their daily operations and survey techniques. Overall it was a successful trip off base. I'm looking forward to the next opportunity to visit, but for now it's back to the grind of jungle life!
Subscribe to our Blog
GVI on Instagram
Sorry:

- Instagram feed not found.
GVI on Facebook