By Tara Ji, Mel, Ji, Jose Ji and Diraj Ji
4 years ago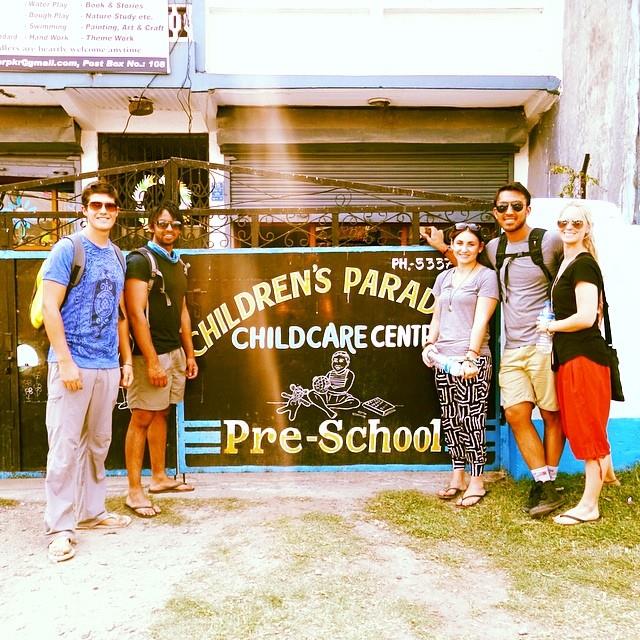 After researching GVI's programs the healthcare workshop in Nepal really appealed to all four of us. Six months later……We arrived in Pokhara : )  At the airport, we took our typical tourist photos then felt a sense of relief when we were greeted by our field manager Ruth and Lok who were very warm and welcoming. We were then taken to meet our fellow volunteers and lovely host family.
After all the weekend induction and formalities including a Nepali language lesson and a quick tour of the beautiful Pokhara town our volunteering experience started with an introductory session with the kids at children's Paradise (CP). CP is a school of variety and with great ambition. The kids range from the age of 3 to 11 with a number of children with special needs amongst the group. Later that night we were each assigned a child who require one-on-one assistance and help with their development for the duration of our involvement in the program.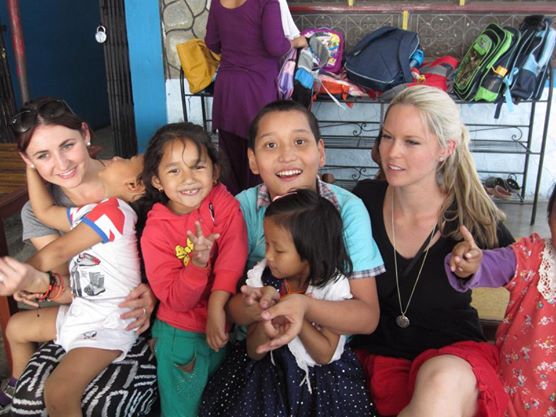 At first it was overwhelming as we didn't know much about the children and how they would react with so many new faces. The bond was formed very quickly between us volunteers and all of the children.  They had become more familiar with us and participated well in group activities and one on one session's. We planned our activities to meet the children's needs and goals these included:
Group participation
Use of their fine motor skills
Communication
Following instructions
Teaching the children dental hygiene
Physical activities
Of an evening,  apart from preparing lesson plans and activities and eating Chetra's (host mother) beautiful dinners  we participated in  some fun group activities such as an icebreaker balloon game, trivia night, a movie night and going shopping with Adele and Ruth to buy traditional sari's and Nepali daurasuruwal's.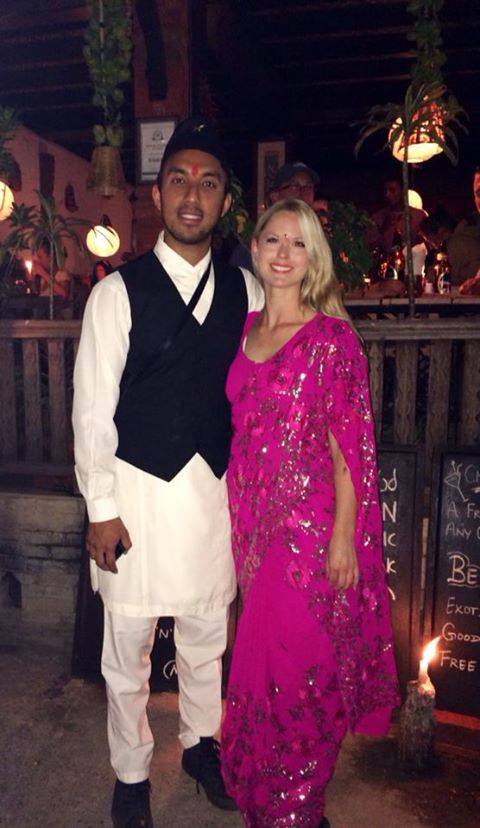 As our time here is nearly complete we are all dreading saying goodbye to all the children and wishing we had more time volunteering on the workshop.  We had a great team and lots of support from Ruth, Adele and the rest of the team. We all had an amazing experience, developed more awareness about the Nepali culture and would highly recommend volunteering on the GVI projects. We hope to volunteer again in the near future.
Ps Pokhara's momo's are AWESOME!!!