Teaching Children in Ao Luk
"Every morning I am greeted with shouts of "hello teacher" from every corner of the playground. Children run full pelts across the football field to shake my hand, hug me or ask for autographs. I feel like a celebrity and cannot think of a better start to the day. Walking into the classroom, I am welcomed with cheers of excitement and smiling faces eager to learn.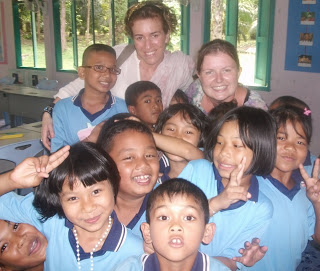 I have so far taught children aged 3 to 12 years old at several different schools. I enjoy the differences between the schools and the variety this brings to my week. The children learn English through drilling, actions, pictures, games and songs amongst other activities. Some acting out is required, making me feel I am performing a pantomime. Its a fantastic excuse to let go, have fun and act silly! The GVI staff, whilst supportive give a lot of free reign with teaching styles allowing individuality and creativity to flow.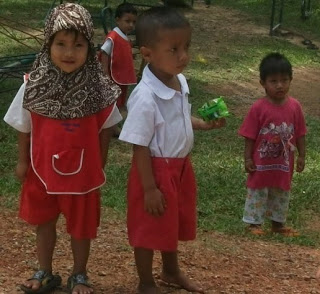 I have been teaching in Ao Luk for 2 weeks now and already see improvements in the children's English. Its a magical feeling to know I have contributed to this.
The Thai lunches provided by the schools are delicious and I have been kindly taken out for lunch by the teachers whom are also keen to practise their English and in turn teach me Thai.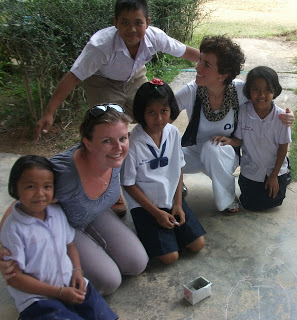 Living on base is fun, fun, fun! There is always a friend around for a chat, someone to share a beer with, movie night, sing songs on the palapas or quiet spaces to read a book. They are pretty laid back here at GVI Thailand!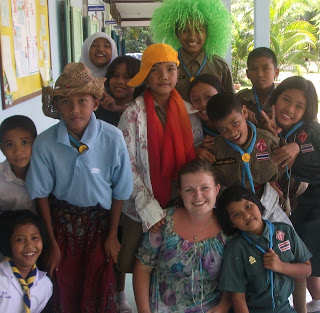 I believe Ao Luk to be the most welcoming place on Earth. The community are so grateful to share their beautiful home with GVI. I have 2 weeks left and will be more than sad to say goodbye to the adorable children. good friends and stunning surroundings. I will be back!"
Blog written by teaching children volunteer Helen
Subscribe to our Blog
GVI on Instagram
Sorry:

- Instagram feed not found.
GVI on Facebook