Task one; don't inhale the salt water
By Aless Washbourn
3 years ago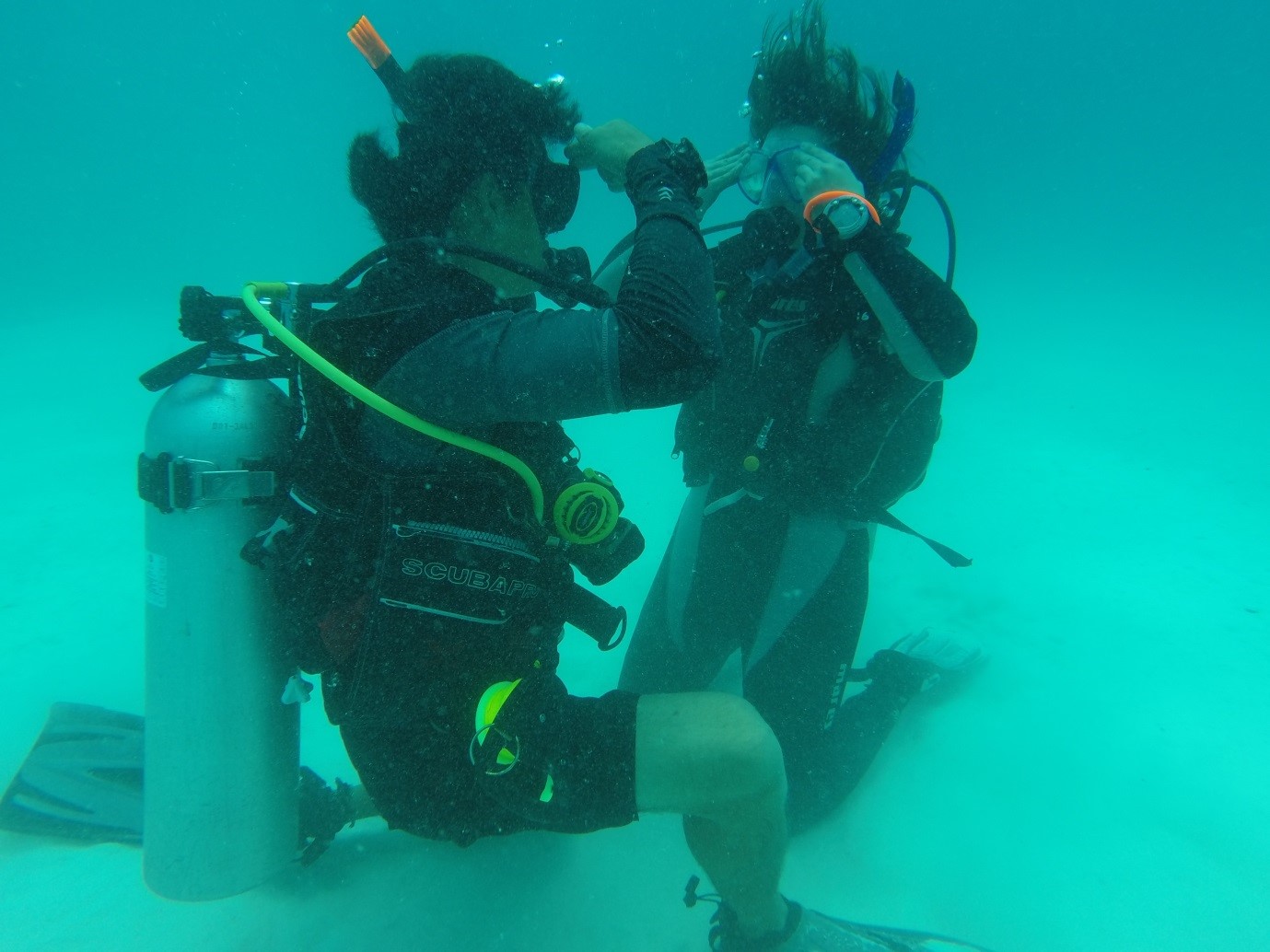 As I come up to the end of my first week at Cap Ternay, it feels like I've been here much longer. The base and everyone in it are so welcoming and we have all managed to (just about) slide into a routine with each other. Some of us have now completed our Advanced Open Water certification, and I am especially grateful to the staff as they've helped me cope with getting back into diving. After a couple of failed dives, where I decided that breathing in sea water was a great idea (it wasn't), I recruited some of my fellow volunteers to help me get comfortable with a mask on. Nothing bonds a group of people like someone holding you down under water as you try to remember the best way to clear your mask without inhaling any water. My next dive was a lot more successful and I feel a lot more at home down on the reef.
We're also now learning some of the different fish species we have to survey for biodiversity records and there have been a couple of turtle spottings, a white tip reef shark and a baby lemon shark. It may take a while for me to get my head round the difference between a lined butterflyfish and a black-backed butterfly fish, but I'm sure it'll all become clearer with practice. It's been a pretty hard week, with quite a bit of a learning curve, but when your walk to work is down a white sand beach into sparkling turquoise waters – it makes the effort all worth it.
Subscribe to our Blog
GVI on Instagram
Sorry:

- Instagram feed not found.
GVI on Facebook