By Rob Reid Community Development Intern
3 years ago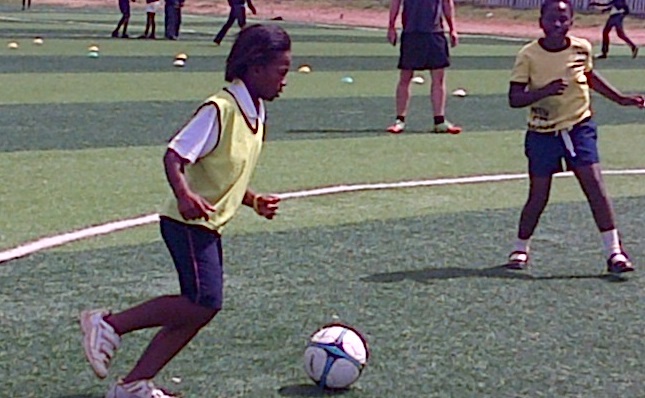 For one of the last elements of my internship at GVI Cape Town, I had my leadership day. It is a great opportunity to showcase all I had learned in my internship training at GVI. In my time on the sports program, it wasn't hard to tell that almost every child at the school had a passion for playing soccer. Therefore, I decided to do something everyone would enjoy, and hold a soccer tournament at the community field next to the school. In my preparation, I realized that to hold a tournament for the whole school would be unrealistic, so I had to narrow it down to grades 5, 6, and 7. I also wanted to make sure that both boys and girls felt like they could participate, so I created a separate girls' tournament and a boys' tournament. Then, with the help of the GVI sports coordinators and staff, I sent out the registration forms and put up posters around the school, and within a day the tournament was fully registered. When the day finally arrived, it poured with rain for the first time in my two months here, but we decided to delay the tournament and try and play it in the afternoon. Luckily, the weather cleared up and we were able to get things started! The tournament moved along quickly, as the only way to get as many teams in as possible was to make it a single game elimination tournament. Soon, we were down to just the boys' and the girls' final. Both were close games, with the boys' final needing a penalty shoot out to determine the winner. The winning teams were ecstatic, and they received a cup we had made, and certificates as well. The runners-up were also happy to receive a certificate for their accomplishment. It was a great day for everyone involved: players, organizers, spectators alike. And of course it was a superb experience for myself, using everything I had learned in the GVI Internship program and with the wonderful GVI staff helping me every step of the way, to put on a great soccer tournament at ACJ!
Subscribe to our Blog
GVI on Instagram
Sorry:

- Instagram feed not found.
GVI on Facebook