Six months, three projects, South Africa
By Justin Cauble
2 years ago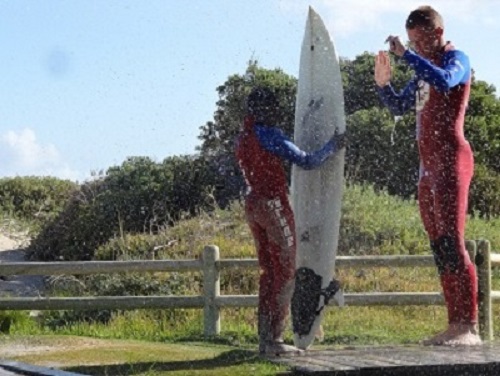 In my six months in South Africa I have been to three GVI projects. I have spent two weeks in Kruger National park, two weeks on Karongwe private game reserve as well as five months in Gordans Bay working in the Nomzamo and Zola township. From animals to little kids I have gotten to see a lot. Seeing wild dogs and lions is an amazing sight however watching the progress of surfers over five months is a very rewarding opportunity. Especially knowing that your are a big part of that. Working at ACJ teaching sports is also very rewarding. As a kid I could not have imagined not having PE at school, the excitement that you see on the kids faces as they run to the field shows they love it just as much as I did. Im sure I learned just as much from the kids as they learned from me as well as them kicking my ass in soccer on a consistent basis. Another highlight of my stay is getting to meet over 50 amazing people. Its crazy how well everyone meshes and comes together at GVI, a common question new volunteers often asked me on arrivals weekend is "Do you think the new guys will be cool?". My reply was always that if you have the motivation to participate in a program such as GVI Cape Town then your probably a pretty relatable and personable person. In all of my stay I didn't have trouble getting along with a single person which is pretty unbelievable thing. Im very grateful for my time with GVI and my overall experience. Returning to the real world is going to be rough.
Subscribe to our Blog
GVI on Instagram
Sorry:

- Instagram feed not found.
GVI on Facebook