Rice Planting Challenge 2014
By David Smale
3 years ago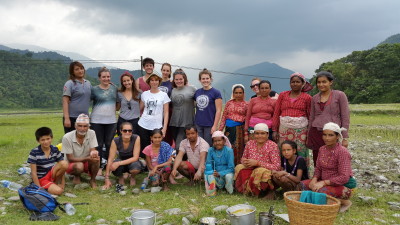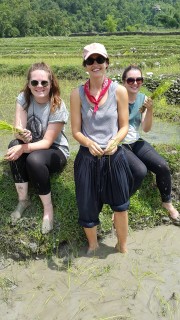 Rice is such a necessity here in Nepal as it is used in so many dishes, in particular, one of my new favourite foods – dal bhat. The GVI volunteers were set the task of planting rice in the paddy fields in Pame, Pokhara in order to raise money for the Street Children's Rehabilitation Centre, which is one of the projects GVI supports here. Knowing that these crops are vital for everyday living, I was slightly surprised that they trusted us to help out in a large portion of their planting, although I was very excited to get stuck into some hard work!
The rice planting consisted of first clearing and preparing the paddies. Ox power was utilised to churn up old plants and rocks then spread out the mud. I had a go to steer the ox but I think more practise is needed. I managed to go around the paddies but fail to touch the inside. But, I didn't fall off which was a good bonus. Once the buffalo had done their thing we had to flatten the remainder of the uneven mud with our feet and remove the larger rocks. We then got down to business planting the rice making sure they were securely rooted in the mud so that they didn't float away and that they were sufficiently spaced apart. I felt that we did a pretty fine job and although my team wasn't the fastest we did have a great laugh and each plant was handled with love. A really good job all round and I now have a far greater appreciation towards how rice is grown and the process the worker go through to get the crops prepared.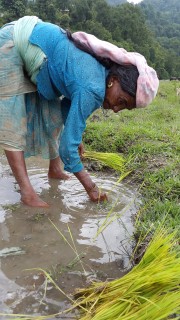 Subscribe to our Blog
GVI on Instagram
Sorry:

- Instagram feed not found.
GVI on Facebook