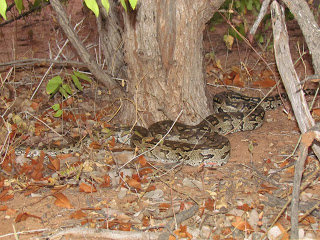 Driving on Venetia you never know what you are going to encounter driving on deserted roads that only gvi know exist! Out in the sun, layed a huge African Python (Python natalensis), baking in the sun. It is not often we see these amazing creatures, as poaching and selling them for medicinal purposes are a great problem in africa.
Ester van der Merwe
Venetia Limpopo Nature Reserve
Base Manager
GVI
Subscribe to our Blog
GVI on Instagram
Sorry:

- Instagram feed not found.
GVI on Facebook