Ocean Mural Project at Dawasamu Secondary School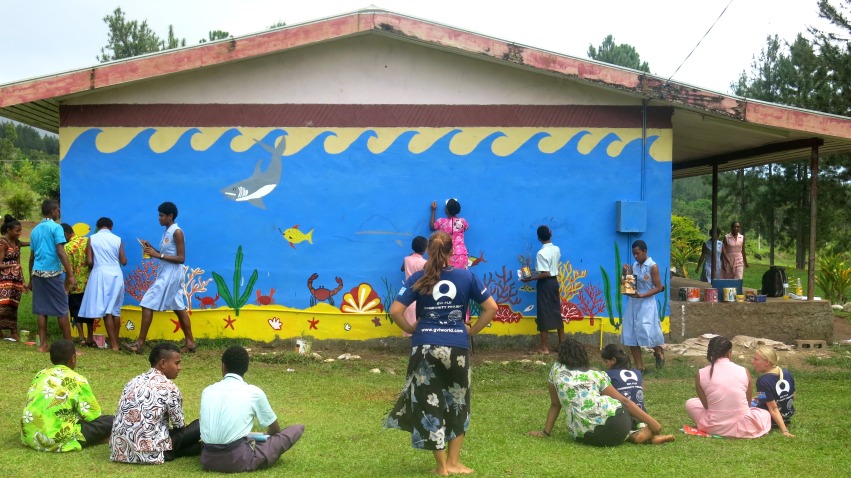 Over the last week, the GVI Education Team has been busy supporting the students of Dawasamu Secondary School reach their creative potential on the young-person led Ocean Mural Project. The mural, inspired by the marine life of the South Pacific Ocean, has captured the imagination of the whole school. The seascape of Fiji is world-renowned and a source of great pride to the students, who live in area that is inextricably linked to the ocean.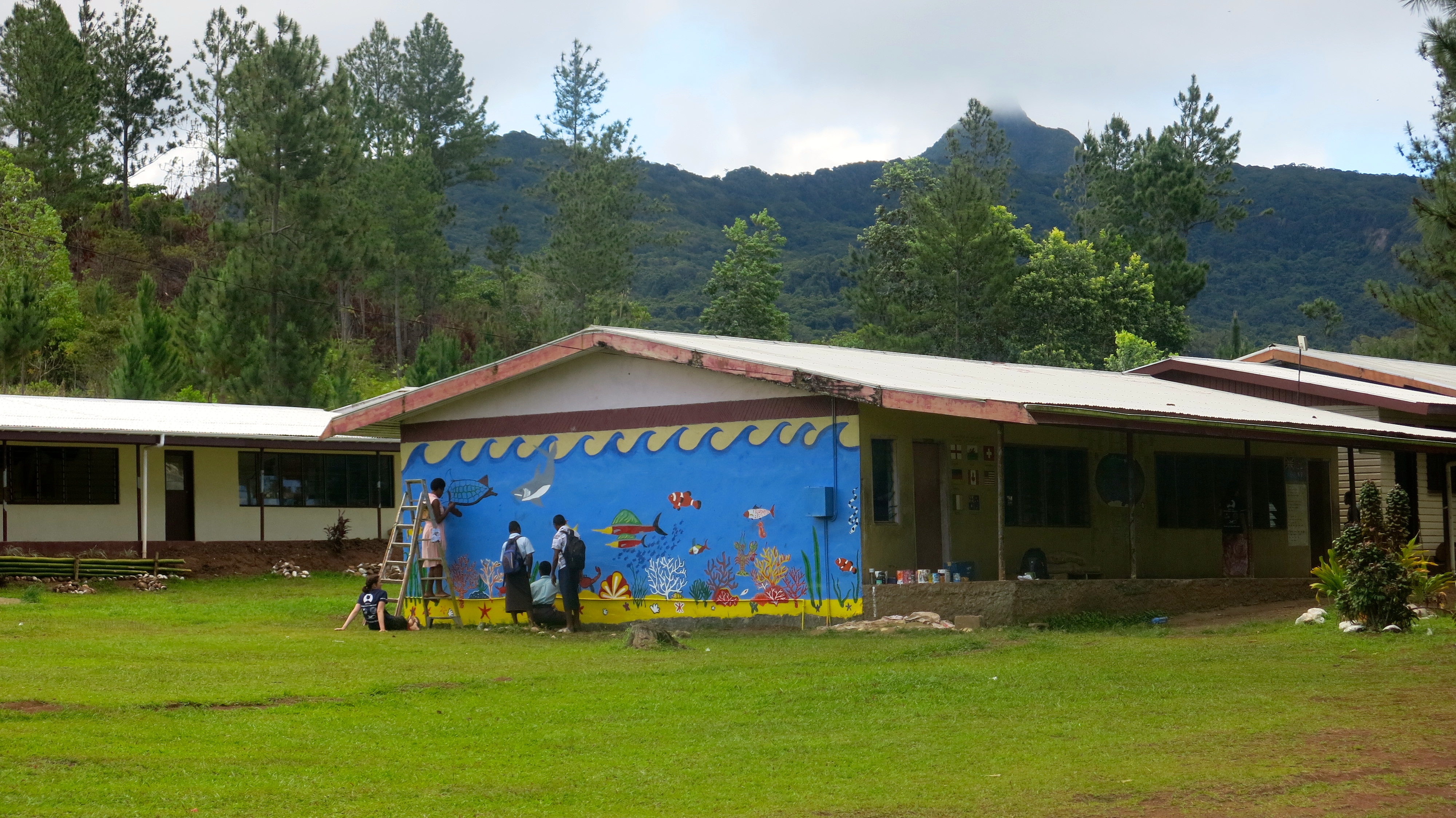 Healthy competition is encouraged at DSS, and is an incredibly effective way to engage with the students. With this in mind, each class was allocated a sea creature to draw. The GVI education team then shortlisted some of the most impressive drawings, whilst the students made the final decision on which sea creatures would be painted on the wall.
Once each sea creature had been drawn on paper, it was time to paint the ocean on the wall of the library.  GVI volunteers painted the blue backdrop of the ocean, but from that moment onwards the students really took ownership of the project. The students relished being given the responsibility of visually influencing their learning environment.
The students would be taken out of their art classes to paint. Even though only a few designs were chosen, it was important that everyone was given the opportunity to paint on the wall. The students took it in turns painting, creating a fun and inclusive atmosphere. The mural generated a lot of interest and the whole school would congregate next to the piece to see how things were coming along. The mural is really beginning to take shape; with striking waves, colourful crabs, intricate fish, and vibrant coral, there is a real energy to the piece.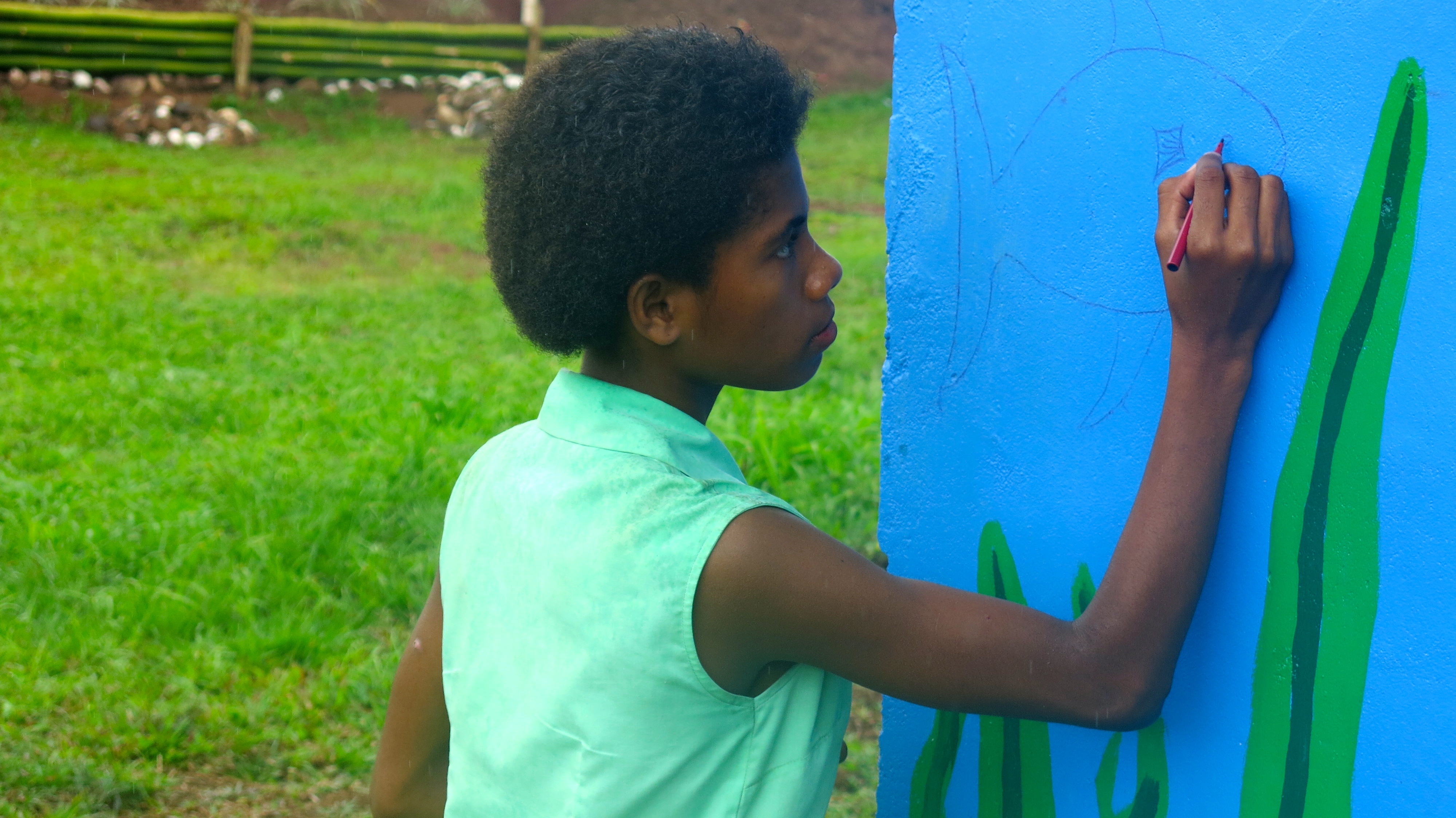 Next week the students of Form 5 will add a spinner dolphin to the mural. This will be an important addition as Dawasamu is famous for its reef, Makalati (Moon Reef), which is the home of a resident pod of spinner dolphins. The reef and spinner dolphins have an important cultural connection to the area. This is especially true of Silana village, where GVI's Babale (Fijian for dolphin) base is. The village is just a 10-minute drive from the school and is home to the "yavusa" (tribe) called Lau, whose forefathers believed that when a person dies their spirit is sent to paradise from moon reef, where the dolphins come to entertain the spirits.
Everyone at the school is very excited to add the spinner dolphins to the Ocean Mural Project!
Tom Hollingsworth, Education Project Leader