New Classroom taking shape
By Cape Town volunteers
3 years ago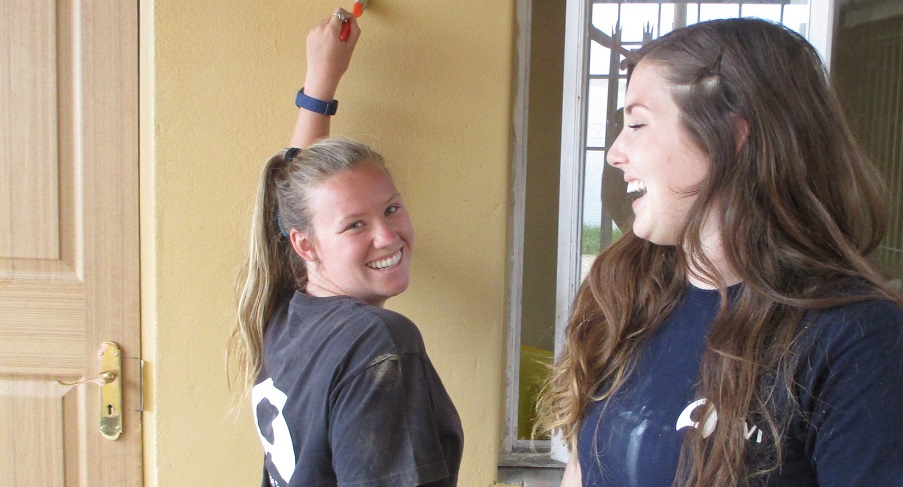 This week we have been working on the next steps of the new classroom at Nceduluntu. It all started back in November last year when some of our volunteers walked from Cape Point to Table Mountain to raise money for improvements to Mama's Centres. The replacement of an old shipping container with an extension on the existing brick building is the first steps in these improvements. So far the local builders have added the extension, installed power and new toilets for the children as well as adding security bars. This week the plaster work had cured enough to start painting so our volunteers set to work with the first couple of coats of paint. Sydney had her Intern Leadership Day on Friday and led the volunteers on a very productive day of painting.  It's looking great.  This week we'll complete the painting and aim to have floor coverings and some more of the interior such as a reading area started. The children and local staff will soon get to enjoy the full benefits of the classroom extension.
Subscribe to our Blog
GVI on Instagram
Sorry:

- Instagram feed not found.
GVI on Facebook