My time in Playa del Carmen, Mexico
By Amy McElroy
2 years ago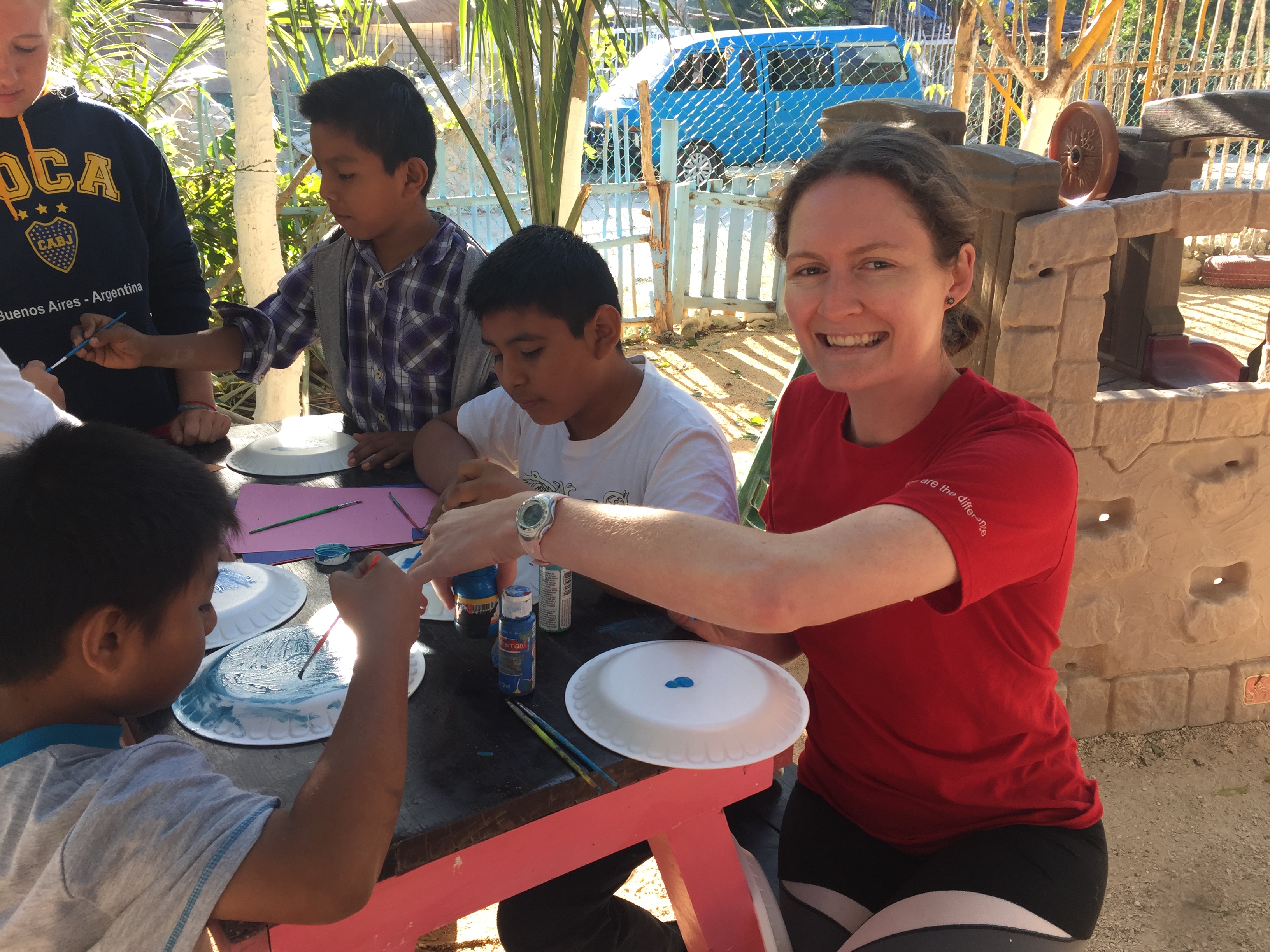 For the last 3 weeks I have been a volunteer, working on childcare projects in Playa del Carmen, with GVI Mexico.  As I reflect on my time here I'm surprised both at how much I've learnt and how fast the time has flown. Every day has been so varied, I thought I'd share a taster of what a day in my life here has been like.
Tuesday 7th Feb, 2017 – volunteer house, Playa del Carmen
6.30am: I wake up and eat breakfast alongside the international medley of other volunteers. There isn't much talking as we all catch up with our families in different time zones while we sip our coffee and tea.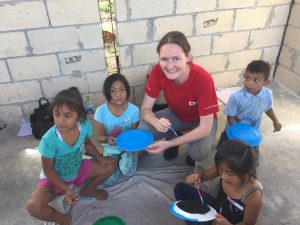 7.15am – 8.30am: Everyone heads off to their various projects. I am heading to Contando con Amigos (Counting with Friends), a school in  a community in Playa del Carmen, which was set up by a determined Woman. She used to deliver food and clothes to the community but realized a few years back, that something was needed for the many children in the community whose families didn't have enough money to send them to school. Not long after, with hard work and help from other passionate members of the Playa Del Carmen community, the following school was set up:
8am – 12pm – After a quick pit stop for my daily coffee (a necessity), we arrive at Contando. The morning goes like this:
First we give an English lesson – the children's ages range from 5 to 14, they all help each other to learn
Second, the children have breakfast – kindly donated and served by others in the community
After breakfast, we teach (with help from staff) a 'green action plan' lesson, in Spanish – today we taught the whats, whys and hows of recycling
Finally we do some fun activities – games relating to recycling. On other days this might be crafts or a role play
12pm – We head back to base for lunch.
1.15pm – I have a free afternoon while the newer volunteers head off to a Spanish lesson. Every volunteer has either 20 or 40 hours Spanish lessons available to them when they arrive; these do wonders for your Spanish and the teachers are hilarious! Today I went to a local 'silks' class with some other volunteers, this was certainly a new (and fun) experience, one in which my abs and arms aren't likely to forget.
6.30pm – Dinner! Every night dinner is a little bit different; today two of the volunteers cooked pasta, on other nights we may head out to dinner, often to the local taco place (which has no name and is set up in a garage) – the best tacos out; and on Wednesdays we are lucky enough to get a cooking class from Crystal, a Mexican local who teaches us to make all sorts of Mexican specialties – last week it was tamales!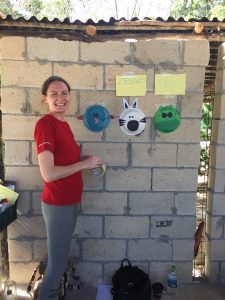 7.30pm – After dinner, myself and other volunteers plan for our lesson the next day at Ludoteca (a different project, a child care centre set up by Save the Children); afterwards we all hang out, this could involve anything from a free Zumba class in the park, to watching a movie, but usually, such as tonight, its chatting and having a nice evening.
10.30pm: Collapse in to bed
Altogether, I will take away a lot –  how happy and eager to learn the children were, despite many of their circumstances (a reminder to enjoy life and be a little more carefree); how open and caring everyone here is, from the children sharing their food with you, to staff members taking you for a night out to dance salsa with their friends (a reminder to be generous and welcoming);
about how friendly people in Mexico are, like the receptionist patiently trying to decipher your Spanish as you attempt to sign up to the local gym, (a reminder to be more patient and tolerant); And lastly about how willing other people are, fellow volunteers I'm looking at you, to give up their time to help a community in need – having a good time, and learning a thing or 2 while they're at it.
An unforgettable experience.