Memoirs of a Reluctant Teacher
By Anna Boughen - GVI Shimoni Conservation Intern
4 years ago
GVI offers many projects for volunteers in many different countries around the world. I am an intern in Shimoni, Kenya on a Conservation Internship with a focus on primate research in the Forests and dolphin identification in the Pemba Channel just off-shore. I chose Conservation with no background in the subject partly because I wanted to experience working with animals, but also (I admit to myself) because I didn't want to work with children or teach – which the Community and Healthcare programs did. Imagine my chagrin when I found out on arrival that part of my internship involved spending time on these two projects. Teach? Me? Help!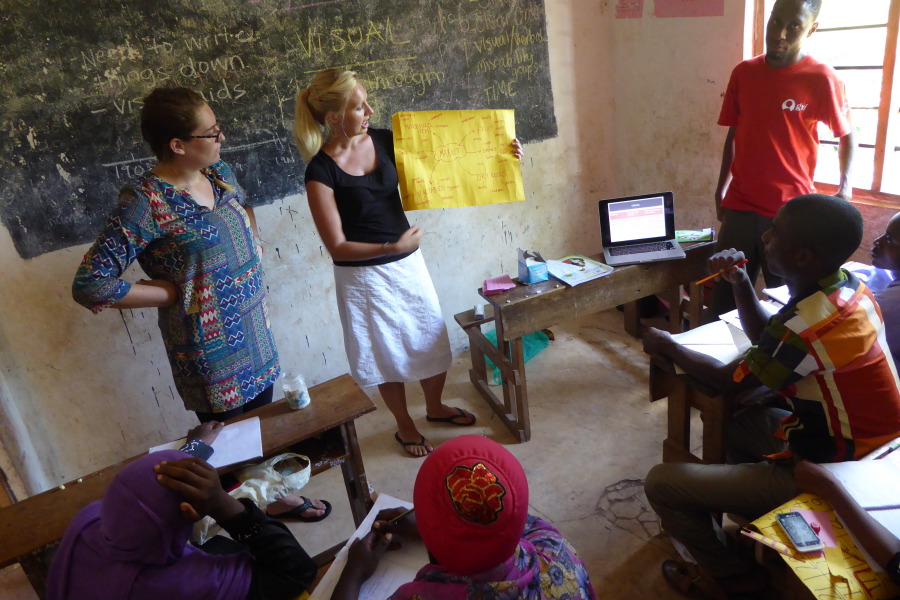 You see I've never done any teaching. I've never had any real desire to teach either. I'm from the UK where the appeal of teaching for me would lie in the long holidays… which I'm assured by all my teacher friends is all a bit of a myth anyway. I've always preferred an "adult" environment doing my own thing – directed by a boss or not. Additionally, the thought of standing up in front of a load of children and talking to them for an hour had me quaking in my flip-flops. As my time on the Community project drew closer, I became increasingly nervous.
Two weeks later, I'm still alive… and smiling! I look back at over ten short days and actually marvel at my own mini journey of discovery. The first few days involved teaching revision classes to a class of 14 year olds as they get ready to take their standardised tests, the KCPE. These are multiple choice questions on Science, Maths and English. Now a bit of context: I have a BA in History and last studied any form of Maths or Science for my GCSEs in England, in 2002. I'm a former Estate Agent. So of course I'm all set for my Science revision class, right?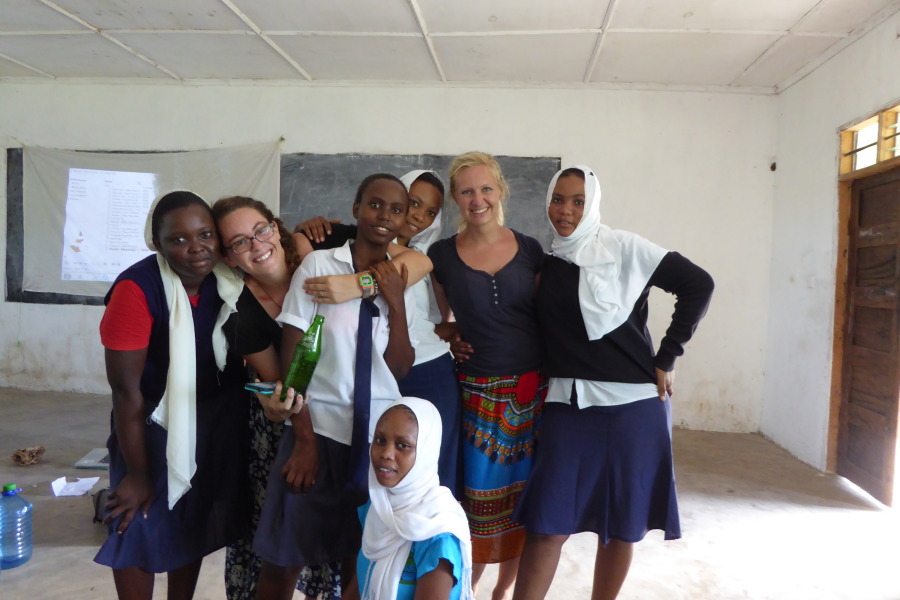 Turns out teaching is all about preparation and confidence. And preparation. Prepare some more. Without any preparation you stand there at the front of the class with nothing to say and no idea how to fill the aching void of time ahead of you with 30 pairs of challenging eyes staring at you… I tell you I studied more science preparing for these lessons than I have in the last 12 years, and with the help of three other volunteers delivered our first lesson; if not to rapturous applause then at least in the safe knowledge that the students did actually take some of it in – instant gratification. They even found time to correct my knowledge of childbirth – well done that 14 year old boy. He was obviously paying enough attention to my errors to pick up on them!
Of course I hadn't been so nervous in a very long time. I can talk to adults, no problem. I was happy giving tours of houses to people I'd never met and fielding questions on tenancy law. So I'm not sure if my "teacher's block" is down to the "children" factor or the "stand up and be stared at" factor. It's probably the former; as when I helped deliver a lesson for teachers on different ways to teach children it was a lot easier. That lesson involved showing established teachers how to use things like visual aids and games to help those who learn differently. We also covered teaching children with learning difficulties in that lesson and it was great to hand over some ideas that they weren't overly familiar with.
As the days have gone by I've also enjoyed a group of local women on a one on one basis. There is a local women's group in the village who come to see GVI to practice their computer skills (basic Word, PowerPoint, internet) and it's been great fun seeing their delight in changing font colours and sizes – even getting the chance to practice their typing, as they only have sporadic access to a computer. A highlight has to be with one of the women, who asked me to teach her to open up an email account and she's now sent her first ever emails – including one about GVI thanking them for the time we have taken in teaching the ladies these skills. Readers, I had a moment. Teaching can indeed be very rewarding.