On Friday 25th May 2012, the GVI staff and volunteers headed to Wat Praison, one of the local schools in Ao Luk. With our puppets and stage props in hand, we arrived to put on a show for the students.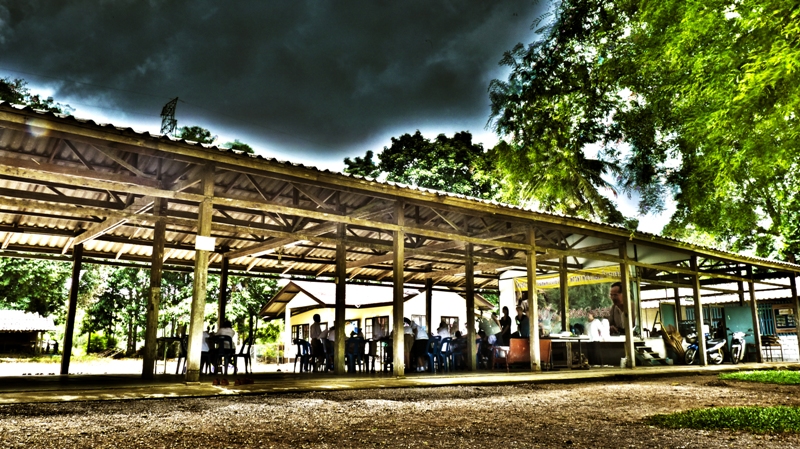 We introduced our mangrove characters and helped the students practise their names. Then we had our five minutes of stage glory. 
Apple narrated in Thai whilst Jax narrated in English. Ian, Andria, Anna-Marie, Kirsty, Laura, Ting, Julia, Veronica and myself used our puppets to tell the story of how a fisherman and some local wildlife had to leave their homes due to the destruction of the mangroves.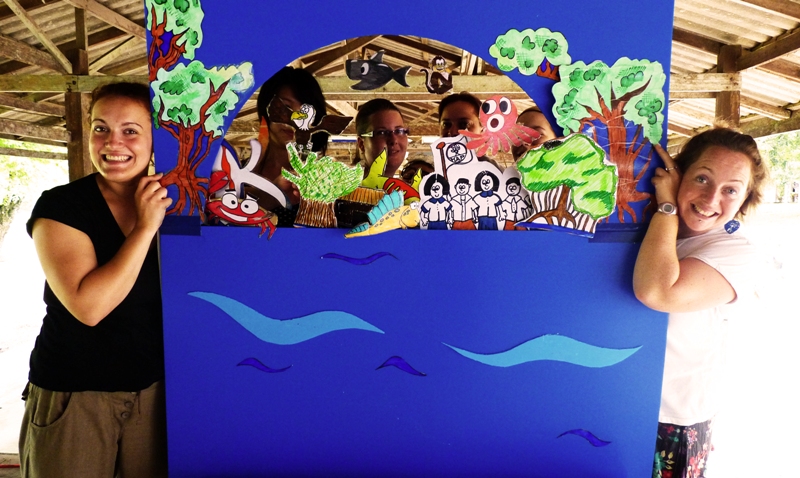 Once GVI and the students had helped restore the mangroves, everyone could come home, healthy and happy.
The students then all had a chance to recreate a mangrove scene on paper.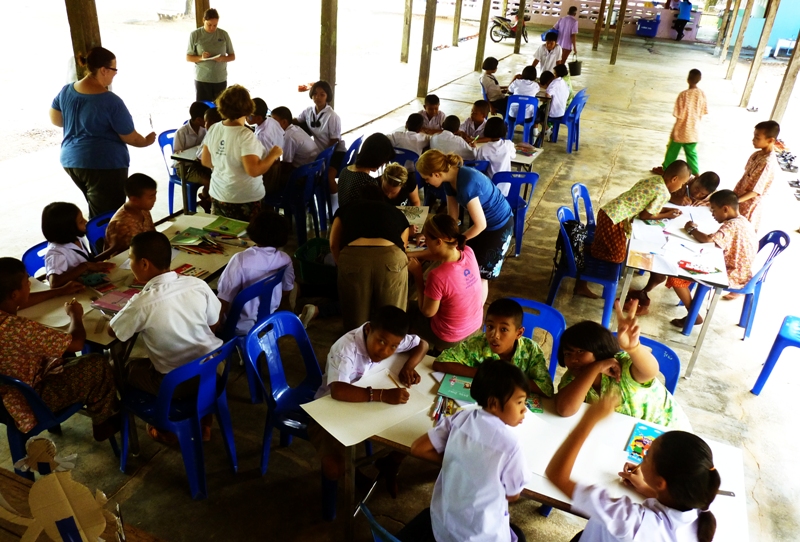 The children's pictures will be submitted to the Mangrove Action Project 
http://mangroveactionproject.org/
 as they run a competition every year to find 12 pieces of artwork to put into a calendar. These calendars help spread the awareness of our mangroves plight.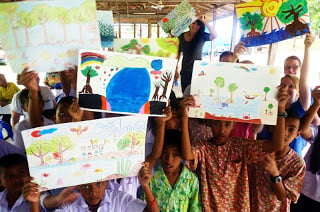 (Teaching English Project, Thailand)
Subscribe to our Blog
GVI on Instagram
Sorry:

- Instagram feed not found.
GVI on Facebook