Malaria, family planning and enlightening experiences
By Meagan Mulkearns (health volunteer support)
4 years ago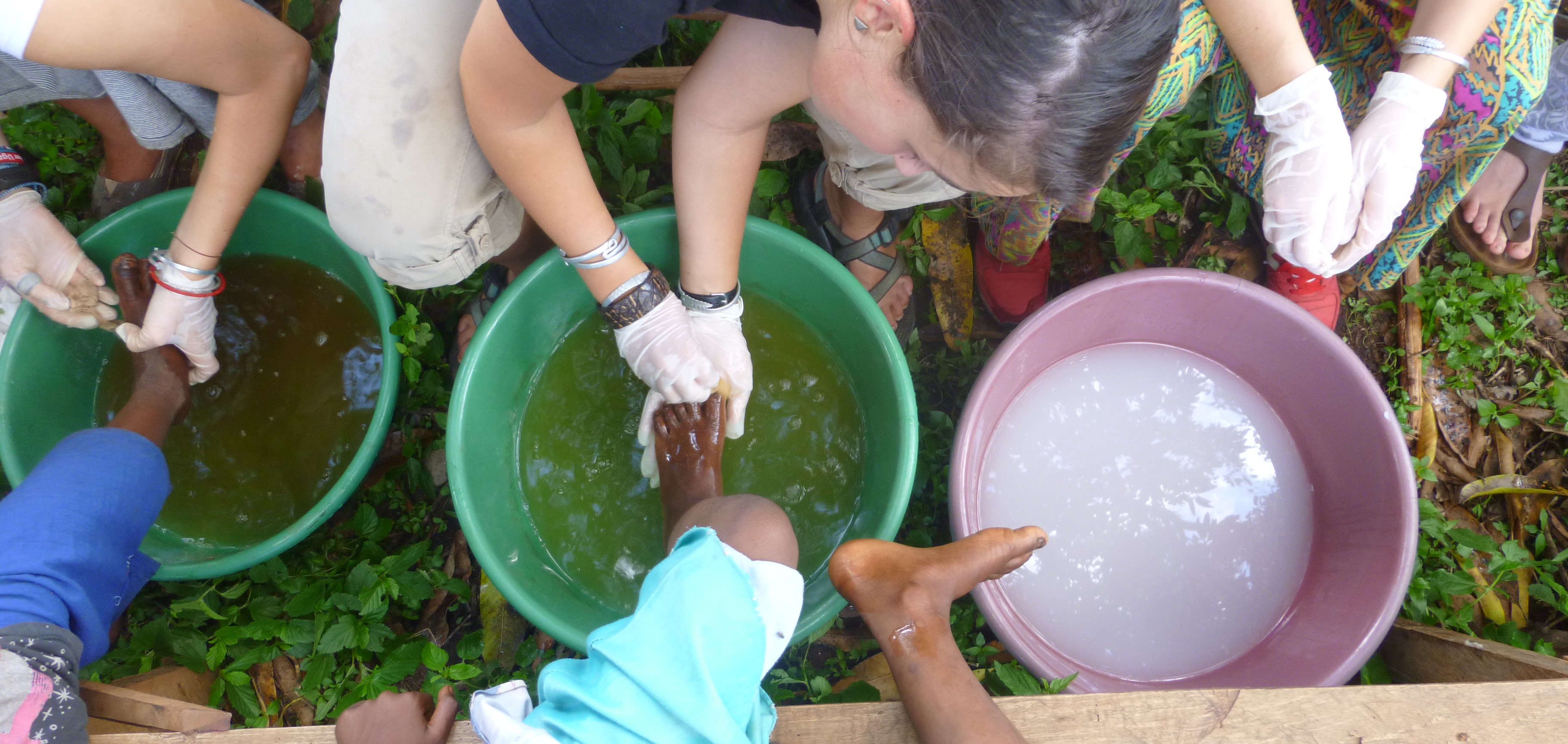 Having worked as a pharmacy assistant for the last five years as my part time job in Australia I thought I understood most aspects of how a pharmacy was run. Stepping into the Shimoni dispensary took everything I thought I knew and turned it on its head. With a strong focus on vitamin supplements, antibiotics and anti-malaria medication the pharmacy within the dispensary is of vital importance to the people in the community. Despite the limited space and restricted equipment the pharmacy does an amazing job of supplying mothers, children and families potentially lifesaving treatment.
When we first arrived Anna, Caius, Kate and I were very intimidated at the prospect of helping out in the pharmacy as we had little to no training. Within an hour we had grasped the basics of dispensing medication and within a day we were practically assistant pharmacists ourselves only needing occasional help to read the nurses hand writing. Diego, Mwanavua and the other staff at the dispensary have been fantastic to work with.
They have taken us through everything we need to know and are always there to answer any queries we may have. They have highlighted how important it is for us to explain how and when to take the medication as well as educate people on other lifestyle changes they could make to prevent further illness.
Coming from a pharmacy background at home the initial changes I saw were hard to comprehend. Now, after spending three weeks there, I can see the hard work and resilience that goes into the pharmacy. All of the health care workers are doing what they can with the facilities available to try and help others. They ensure they use the oldest medication first to keep the stock in the best quality. We do weekly inventory to check medication levels to see if new stock needs to be ordered in and dispose of anything that may have expired.
The pharmacy also provides mosquito nets to all women with new born babies. This is to prevent the contraction of malaria in children under 5 years old as they are most at risk of mortality from malaria. We also dispense various forms of contraception to aid women in family planning. A combination of education from the nurse, health care workers and ourselves help them to understand that the less children they have and the greater the gap between kids will leave both her and the children much healthier.
These last few weeks may have been different to what I'm used to but they have been extremely rewarding. To be able to be so hands on with both the clients and the medication has been an amazing experience and has helped all of us learn and appreciate the work that is being done at the dispensary for the community. We now have a far better understanding of what drugs are used for what illness and ways to help prevent the spread of infection and disease. I want to thank Caitlin (GVI Health Staff) and Kopa (GVI Health Officer) as well as everyone at the dispensary for this experience.