A lot can be achieved in a short time
By Cheryl Martin
3 years ago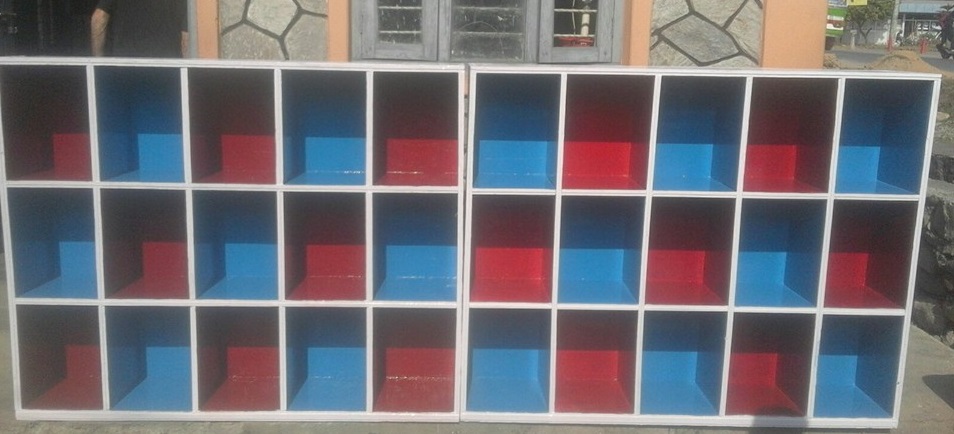 One of our objectives here in Nepal is to help improve the educational opportunities at our project sites. This involves working on educational programmes however it also means helping to improve the facilities. This is where our construction volunteers can be a great help. Let's take a look at what has been achieved just in the past month.
We've made seats for an outdoor classroom. Towards the end of last year we constructed the posts and roof  of the classroom however, the goal was to make it into a classroom suitable for whole class activities. Our volunteers constructed seating under the shelter of the classroom so that there was plenty of space for a whole class to sit.  This is great not only for lessons but also means that the younger children have a sheltered area to eat their lunch. It's also a great space for our Women's workshops. We've already used the area to do some First Aid training for local women.
One  issue at the school is the seats and tables inside the classrooms.  Many were badly in need of repair.  Our volunteers went through every table and seat in the school and repaired them.  No more wobbly and unstable tables in the school now! This has made it a much safer and more effective environment for the students to work.
Another great task that was completed was new cupboards for the childcare centre where we work. The children had nowhere to store their belongings so the new cupboard created a place where they can come to the centre each day, read their name label and store their bags in their own space. It means the centre is tidier and more organised and the children are able to develop independence as they organise their belongings.
These are the main tasks our construction volunteer completed over the past four weeks but there are other things we are working on.  Anyone who has been to Nepal would know that table tennis tables are very popular.  Not the wooden folding tables many of us are used to but concrete tables that are found outdoors and are a favourite recreational activity.  Thanks to the work of our volunteers along with some of the locals, we have almost completed a table tennis table for the students to use. They are really excited to have something new and different to do during break times. and of course facilities such as this keep the students active and engaged.
There's always plenty happening for our construction volunteers and the sense of achievement they feel and the gratefulness of the local people make each project very worthwhile.