A little construction makes a big difference
By GVI Cape Town Staff
2 years ago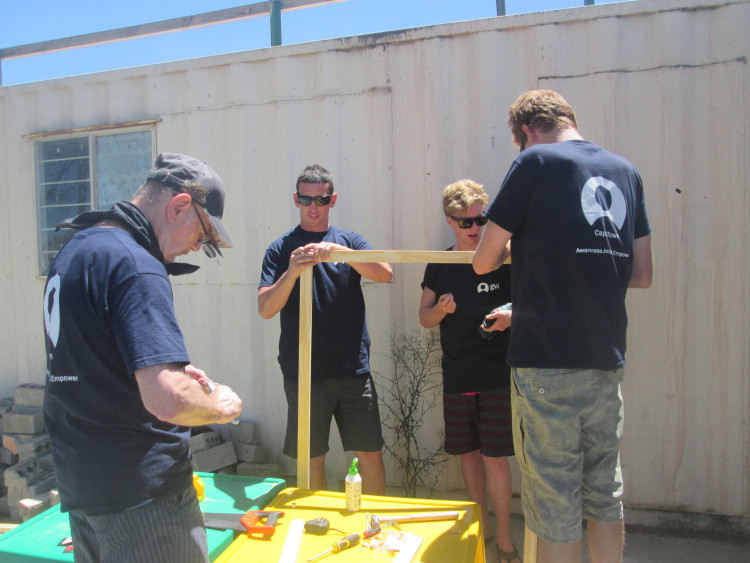 Volunteers can be very supportive with their skills and ideas especially when it comes to odd jobs.
It has always been a challenge to keep the flies out of this area and this then becomes a health issue for the children and the carers. The design of the windows doesn't allow for the usual style of fly screens and there is a lot of traffic in and out of the doors so flies don't have much difficulty sneaking in. After a few prototypes and a bit of experimentation our volunteers came up with a design using mosquito netting. It still allows a breeze to cool the rooms, still allows access to the window latches and the screens certainly keep the flies out.   They then used heavier netting to create strips that hang from the top of the door. Carers coming in with their hands full or pushing a wheel chair have no difficulty coming through the door and the flies stay out. A few volunteers sharing ideas, problem solving and working together and the problem of flies in the Special Needs area is solved. Importantly it creates a healthier environment for the children.
GVI on Instagram
Sorry:

- Instagram feed not found.