Knitting skills for women
By Claire Simpson
1 year ago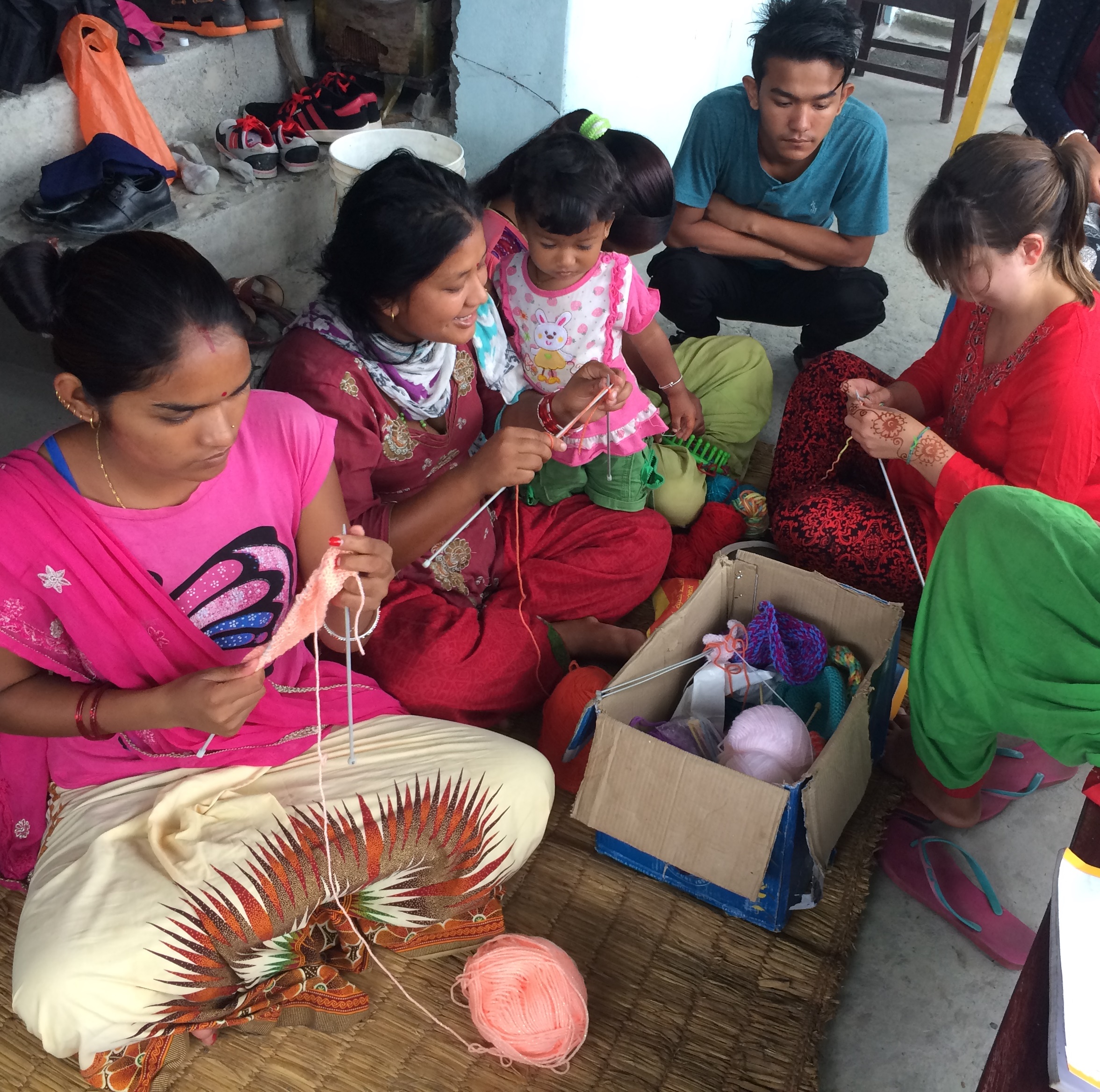 A normal day involves English lessons followed by the development of a skill, but today the women all wanted to knit straight away. I had been given donations of knitting materials to bring with me to Nepal, and the previous week I had begun to teach this skill. The women had caught on really quickly and realised how useful some of the things they could learn to knit would be. I had lots of hats and jumpers with me to inspire them. Today I realised how far this simple idea could go. One lady brought her sister along and another lady brought a friend, both eager to learn how to knit. I felt really touched that the word was starting to spread, and they recognised this opportunity as one that was worth taking. We all sat together in a circle and our knitting grew. I felt like I was a part of something really special and productive. Two of the women started and finished hats in those few hours, complete with pompoms on top. They were really happy and I was so proud. One lady said she would go on to teach all four of her brothers wives when she went away. I am so happy that this is spreading and inspiring women. Watching them work together to produce something practical really impresses me. A couple of the women asked if they could take their knitting away with them to keep practising, and to teach their friends and family. As we were driving away in the bus we saw a small group of women sitting together knitting. This made me so happy. I really hope that when I come to leave Nepal in a few days this skill development can continue, spreading to more and more women to empower them in a country that often devalues women. I now know how far one simple idea can spread, and hope other volunteers can recognise their own potential.
Subscribe to our Blog
GVI on Instagram
Sorry:

- Instagram feed not found.
GVI on Facebook