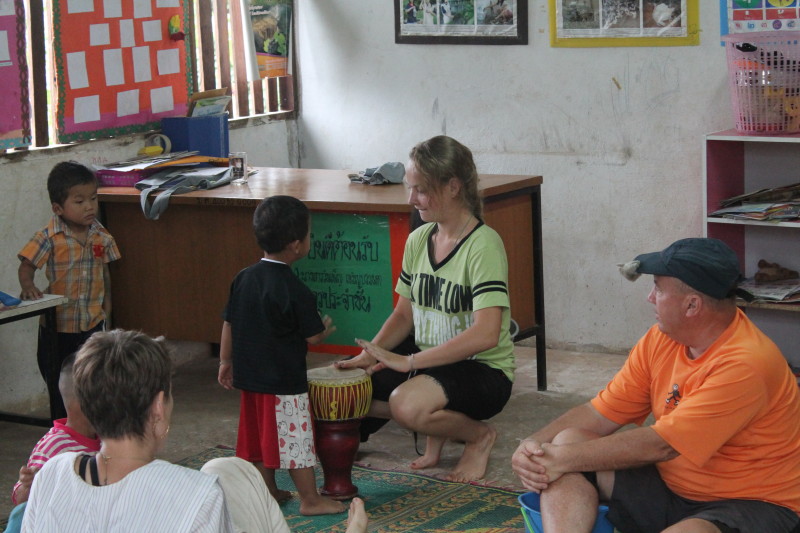 In the village, there are many things to do that don't require hiking to see the elephants. One fun thing you can do in particular is visiting the nursery! Today, four of us volunteers went to the nursery with colored pencils, markers, crayons, paper, a small basketball, and some other toys to have some fun with the young children. The kids are around 3 or 4 years old. We got there around 9 am and they were pretty excited to see us! We started by drawing and coloring pictures and some of the volunteers held of flashcards and said the object on the flashcard in English, encouraging them to repeat in English. After a while, the kids got their attention hooked on the basketball and the hacky sack. Soon we were playing catch and got all the kids involved. After about an hour of playing, us volunteers decided to head back to base. It was an hour of fun and it gave us something different to do!
Subscribe to our Blog
GVI on Instagram
Sorry:

- Instagram feed not found.
GVI on Facebook