In case you missed it: GVI Laos MAR June 2018
By GVI Laos NSP participant Phout Samone
1 year ago
GVI Laos Monthly Achievement Report June 2018: New National Scholar Program Participant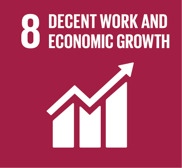 Objectives
Identify and vet potential local people for the NSP by approaching local English colleges and encouraging high achieving suitable ex-students to participate.
Offer employment opportunities and trainings to local people in the community
Improving employment opportunities and socioeconomic status of community members.
Involve Lao community members in the teaching process in both a staff and volunteer capacity
This month GVI Laos is pleased to welcome a new National Scholar on to our team! NSP Phout shares his journey from GVI student to NSP below.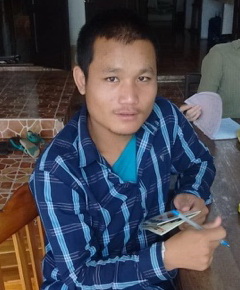 My name is Phout Samone. I'm twenty years old. I am from Oudomxay province which is located in northern Laos, but now I live in Luang Prabang. I have been living here since I was a fourteen years old. I was a Buddhist monk for 6 years.
The beginning of my life was simple. I was born and raised in a farming family. There are eight people in my family. I have five siblings. I'm the second child in the family. I moved to Luang Prabang when I was fourteen and I'm the second child in the family. I moved to Luang Prabang to further my education. When I was a Buddhist Novice Monk and then Monk, I studied with GVI for four years. At this point of my life I got the chance to study English which opened a door to a brighter future. English allows me to meet so many interesting people from different parts of the world. This year in May, I decided to leave the temple to pursue something different. Luckily, I got a job working with GVI to teach English to a range of students. It was a big move and challenging for me transferring from a student to a teacher but I learned how to deal with it.
Finding the National Scholar Program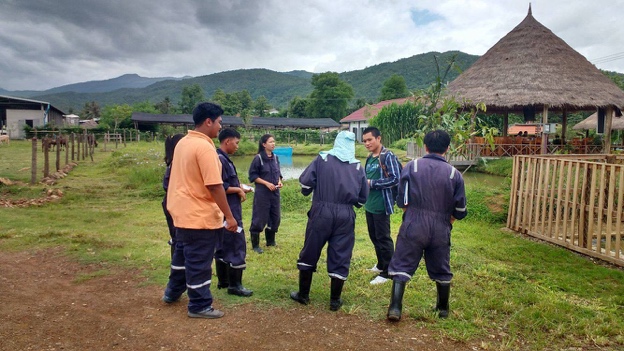 When I left the temple, I was looking for a job to help support my living outside the monastery. Suddenly I found this position on the GVI Laos Facebook page. I thought it would be a good idea and good work experience to work with the organization that I had been studying with for a long time. I was very interested in the position because I really love helping people. I wrote and submitted my CV and I did an interview with GVI. Then I was accepted in to the National Scholar Program!
My experience so far
After a month and a half an an NSP, my skills have improved dramatically. Working with GVI has not only helped me increase my teaching skills but it has also boosted my English skills. When I teach I pay close attention to the students in my class to make sure that they take something away from it. I have learned other skills such as computer skills, resourcing skills and teamwork.
Hopes and expectations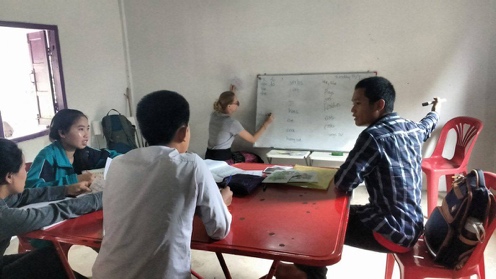 I want to continue to build on my confidence, and increase my work experience. This will allow me to become more employable in the future and give me the opportunity to help my family more. I also want to become good enough to plan and run my own lessons. In the long term, I want to use to use this opportunity to improve my English and gain teaching experience as much as possible with the objective of passing the IELTS exam at level 6 or above to allow me to study abroad.
Being born into a farming family has made me understand how difficult it is to get the opportunity to study English. It also made me realize the importance of English. It makes me proud of what I'm doing and that I'm now someone who was lucky enough to get the opportunity to study, and that I am now someone who is able to make a change to other people's lives. I have now learned enough English to be able to begin teaching it. GVI has made a significant difference to my life by helping me create a brighter future, which in turn will allow me to help and support my family.