We all know that finding a job can be quite a stressful endeavour and graduates or almost-graduates carefully weigh their options for future careers. Your field of study determines the type of career you can follow to a great extent, but the specifics of your career will be determined by a healthy combination of passion and talent. I know I am very passionate about music, but I was skipped when musical abilities were handed out, therefore I know I can't be a musician.
When your skills and interests cross paths you will unlock the door to thrilling future career options that are waiting to be explored. An internship is the ideal opportunity to explore these options; see it as a gateway to your dream career. Here's the lowdown on how to choose the right internship to boost your career.

The Bottom Line of Internships
I recall my first swim after a long winter; I put on a brave face but found myself hiding under my towel, slowly dipping my toes into the icy water. As soon as I made contact with the water I quickly pulled my foot back, reconsidering my decision. Before getting cold-feet, I went in for a second attempt and the water felt surprisingly warmer. I repeated the process of in-out until I was finally standing in the shallow end of the pool and worked up the courage to put my head under the water. As soon as I came up for that first gasp of air I was good to go and the water offered me an unexpected comfort.
An internship offers you just this: an opportunity to enter your chosen career industry at your own pace while you learn new skills and boost your confidence to become fully engaged and comfortable in your career industry.
A Few Useful Questions To Ask Yourself Before Choosing An Internship
• What kind of organisation are you interested in – big or small?
• Are you willing to relocate for the internship?
• Do you want to intern within your field of study or would you rather opt for something else to broaden your horizons?
• Will you travel abroad for an internship?
• Teaching?
• Do you want to work in a corporate or more informal work environment?
• What skills will you learn from the internship?
• How long can you commit to an internship?
• Will the internship offer you academic credits?
• How will the internship benefit your future career?

Are Unpaid Internships Worthwhile?
Many people turn down unpaid internships, but do your homework first before you follow in their footsteps. Although a financial incentive might seem tempting, don't see it as the be-all and end-all of an internship. An internship is not about seeing how much money you can make, rather it's about learning skills and getting a foot in the industry.
Working at a dive shop, doing valuable conservation research, developing your teaching skills, or learning how to track wildlife are just some of the hands-on skills you can learn on an internship. Use this practical experience as a building block for your future career and who knows, you might just be lucky enough to land yourself more permanent career opportunities or job placements!
The Benefits of Choosing The Right Internship
• Gain hands-on field experience
• Learn new valueable skills
• Enhance your leadership abilities and boost your confidence
• Use the opportunity to network and build-up some contacts in the industry
• Improve your chances of employment after graduation
• Receive feedback from a mentor to gain a better knowledge of your strengths and weaknesses
• A successful internship can lead to a more full-time commitment
• The right internship can kick-start your dream career in the right direction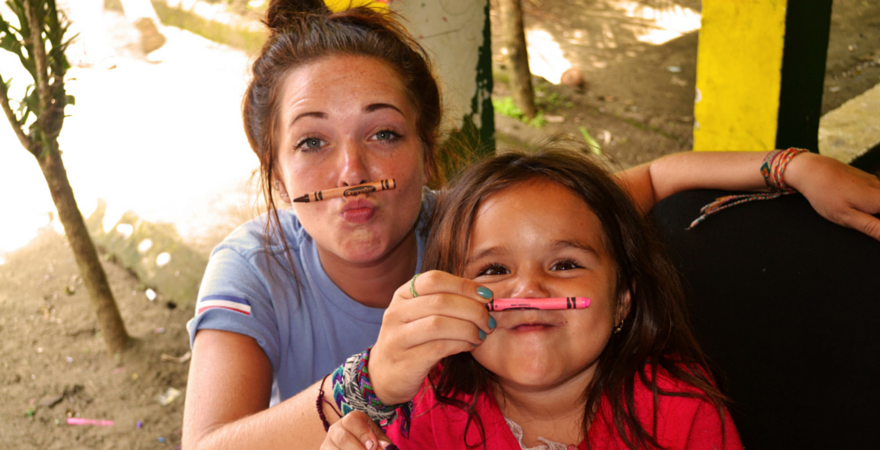 Whether you are looking to following a career in conservation or teaching abroad, an international internship is a great way to gain that much-needed work experience, boost your resume, explore a new culture and way of life, while contributing to key global issues across a variety of fields.
GVI offers outstanding international internships in Africa, Europe, Asia, and Latin America!