Yesterday, all around Nepal the GVI volunteers were celebrating the festival of colour and water!! It was an action packed day with us all wearing old clothes and preparing our bags of colour powder and water balloons!
Traditionally, Holi is a Hindu festival which

commemorates the victory of good over evil, brought about by the burning and destruction of the demoness named Holika. This was enabled through unwavering devotion to the Hindu god of preservation, Lord Vishnu.
Holi got its name as the "Festival of Colours" from Lord Krishna, a re-incarnation of Lord Vishnu, who liked to play pranks on the village girls by drenching them in water and colours.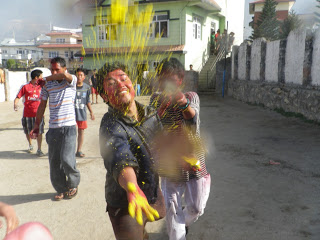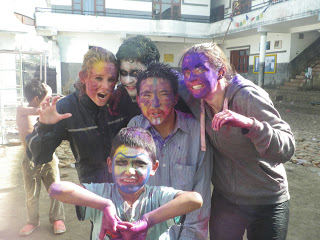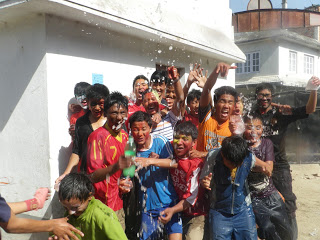 Holi is so much fun and one in which everyone should experience. 
I was covered head to toe in water and many different colours. Even after 2 showers I still have slightly odd yellow patches on my face!
Happy Holi to everyone around the world! 
Subscribe to our Blog
GVI on Instagram
Sorry:

- Instagram feed not found.
GVI on Facebook