Hamaira's volunteering experience leaves her filled with warmth and sunshine
By Hamaira Kauser
5 years ago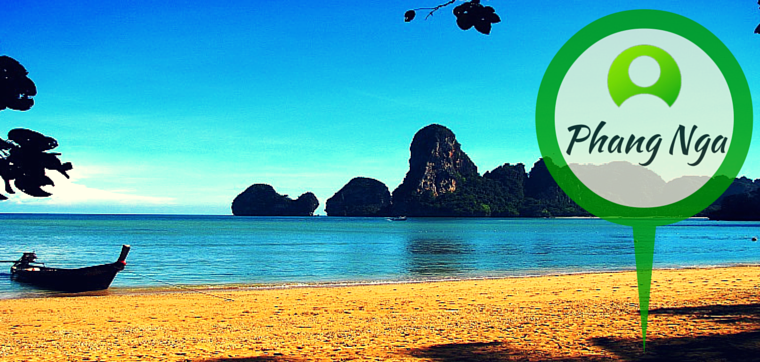 With great pleasure, I, Hamaira Kauser from the United Kingdom, share with you my experience on the healthcare program at Ban Nam Khem in Thailand.

My initial highlight was the crawly insects and the unknown species that crossed my path and sent shivers down my spine, entertaining me through the night, during the day and on every path of my way. Although with it being my second week in it has now NOT become nature as old habits' die hard! Enough said about my relationship with the creatures!

We have literally stepped out of the monsoon season and now the weather is simply great with occasional monsoon effects leaving the land wet, yet not too cool when the sunshine lets off radiant heat giving us our daily vitamin D!

Now I would like to introduce to you my actual memorable part: being at The Camilian Centre where I taught on average 7 children varying from age 4 through to 17 with physical, mental and social disabilities. The teaching style adopted was to suit the need of these children to help improve their quality of life.

During the physio sessions, the concept of colours were introduced with a great deal of repetition to allow the minds to develop. This is something that the children really enjoyed. We generally wrapped up these sessions with some basic stretches that amused the children, especially lifting the legs up towards the sky; the center would fill with joy and laughter.

The theme adopted during my duration on the program was to teach body parts, thus making use of flash cards, demonstrating creativeness and making it a fun exercise to stimulate the mind so that the children can recall easily. Example – A jigsaw of body parts was formed where the children would fit these into place and apply a background theme using colours.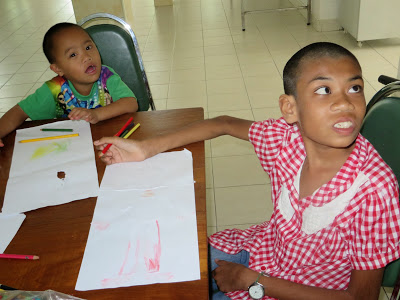 To ensure focus was maintained, these activities were for a short duration of time and the day would be brought to a close by playing ball games.

The children at the center have shown a great interest in the activities introduced to them thus having their attention during these sessions. Their passion and willingness' to learn and general development of social skills have encouraged these children to attend the center on a regular basis.

The Camilian Centre and GVI have proven to be a success, exceeding both their expectations and goals. This is evidenced by one of the children who has made incredible progress with his English language skills. With regular one on one support from the GVI team, his English language skills have developed. He has now been offered an opportunity to work as an operator, taking calls at a luxury resort in Khao Lak. This particular young man has had weak muscles since the age of 9 and was informed by doctors that his life span would be no more than 2 years. Yet, with the rehabilitation and his positive spirit, excellent results have been achieved as 3 years have gone by.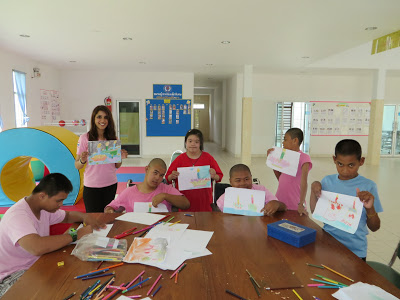 It is such a warm feeling for me to be a pair of helping hands. Knowing that I have passed on my knowledge to these children and helped them in some small way will always remain a tremendous sense of fulfillment for me. Having observed the incredible development made, of course lets not forget the incredible work put in by the Centre that was established after the Tsunami in 2004 and the support GVI is providing I would like to say with warmth and gratitude. Thank you for a wonderful experience which I will always remember.

Hamaira Kauser – Health Project Volunteer