Same Goal, Same Job-Different Country
By Jibri Douglas
4 years ago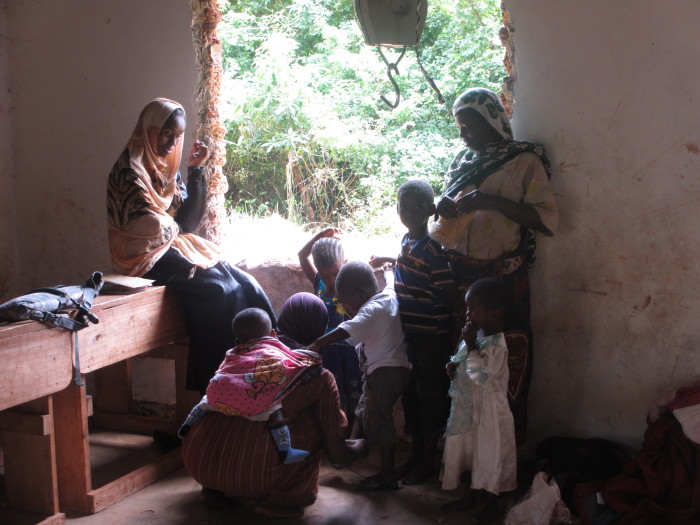 In America, I am a Community Health Educator/HIV Counsellor. My job is centered on three main objectives- health education, disease prevention, and community outreach and my duties consist of testing people for HIV/STD's, outreaching to high-risk communities, conducting risk reduction counselling, and educating specific communities about HIV/AIDS, Hepatitis, STD's, and other health issues. Coming to Shimoni, I immediately saw the similarities and differences between my role as a Community Health Educator and the role of Community Health Workers (CHW's). We all share the same goal of "Getting to Zero: Zero new HIV infections. Zero deaths from AIDS-related illness. Zero discrimination." I admire each of the CHW's that I met because they are all highly trained, educated, skilled, experienced and knowledgeable. The depths of their work as individuals expand across many different fields that require 2 or more staff in the US. I respect and revere the passion with which they conduct their daily duties as a part of an unpaid, yet, immensely significant staff.
The Community Health Workers in Kenya, to me, represent the heart of the community; they strive to keep their communities informed, aware and healthy. They are the foot soldiers who are often seen going from house to house dispensing medications, observing children, and disseminating vaccinations. In addition, they provide health education and counselling for an array of medical illnesses at the dispensary.
As a health volunteer, I assisted with four outreaches in the Shimoni Center, Majengo, Kichaka, and Anzuwani Villages. We conducted growth monitoring, the weighing of children up to the ages of 5 years old and dispensed Vitamin A and de-worming tablets. I loved how each CHW knew the names of over 30 babies at almost every site. I was inspired by seeing the strength of the interpersonal relationships they have built with the women and girls of the villages to motivate them to bring their babies for monthly monitoring and to go to the dispensary if their children were underweight. I was impressed to see how CHW's often have the responsibility of distributing and educating patients on their medications; whereas in the US, these roles are often left to pharmacists, pharmacist technicians, and case managers.
The experience  with the most impact I had was presenting a workshop to the Community Health Workers on the Mkwiro Island about HIV. They were so eager to ask questions, learn new information and hear my experience with working within the HIV/AIDS community in the US. They too, shared their experiences and thoughts about how HIV/AIDS became an epidemic throughout Africa and how they are working to reduce stigmas and new infections. Through them, I saw the HIV infection through a different lens. I was able to step outside of the tunnel vision of HIV in the US and see the big picture, the global perspective. Because of this, I appreciate this coming together of Community Health Educators and the exchange of information. I have so much information and experience to take back to my colleagues in the US!