First Thai National to get the GVI TEFL

Apple, one of GVI's local staff members, took some time to join the GVI TEFL in order to provide her with some added training and skills. She is the first Thai national to participate in the TEFL training which brings international volunteers from as far as Australia, USA, Canada, the UK, South Africa and Europe to come and gain their 100 hour TEFL qualification. A number of Asian participants have joined over the years from Hong Kong, Singapore and the Philippines. We are really happy to have a Thai TEFL trainee join the training and to top it all off Apple is an Ao Luk native!
Through the training Apple taught a Level 2 class at the Ao Luk Non Formal Education Center. She used only English in her classroom, as the GVI TEFL requires. Apple enjoyed the challenge and the experience and she hopes that it inspires other Thais to attempt the TEFL challenge!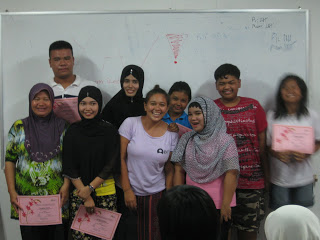 Subscribe to our Blog
GVI on Instagram
Sorry:

- Instagram feed not found.
GVI on Facebook