Everest Base Camp Trek, White Water Rafting and Delicious Food
By Hope Gernert
3 years ago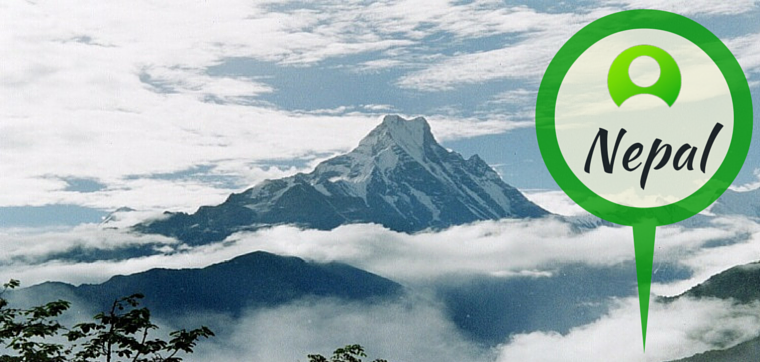 On January 10th , I met David and Rebecca (two of my fellow volunteers) for the first time in Kathmandu, and together we embarked upon our thirteen-day journey into the beautiful (yet daunting) Himalaya. Over the course of our trek, we battled the bitter cold, David's fear of heights, frozen nighttime toes, and the evils of altitude sickness, but in the end it was well worth it! Along the way we were lucky enough to really bond with our Sherpa and porter as they lead us up the endless switchbacks and over the 200-meter-long rickety bridges. We even got to know two other trekking groups heading to Everest Base Camp as well, spending freezing dinners together sitting around yak dung – fueled fires. On day 8 we made it up to base camp and sat for awhile, passing around Nepali snacks and relishing in the astounding beauty and feeling of tremendous accomplishment. While there, I found a rock on the ground that says "Take it, it's yours!" So I took it, because it's mine.
After returning to Kathmandu for a night, the three of us caught a bus to Pokhara and stopped along the way to white water raft on the Trisuli River. Despite the wet suits (one of my least favorite things…), we had an awesome time crashing through the rapids and spent the night "camping," meaning tents with beds and electricity and absolutely delicious meals prepared by our rafting guides. The following day, we headed to Pokhara to begin our next four weeks in Nepal, which, thus far, have been nothing less than spectacular.
Subscribe to our Blog
GVI on Instagram
Sorry:

- Instagram feed not found.
GVI on Facebook