Out of project highlights!
By Emma Hoban
3 years ago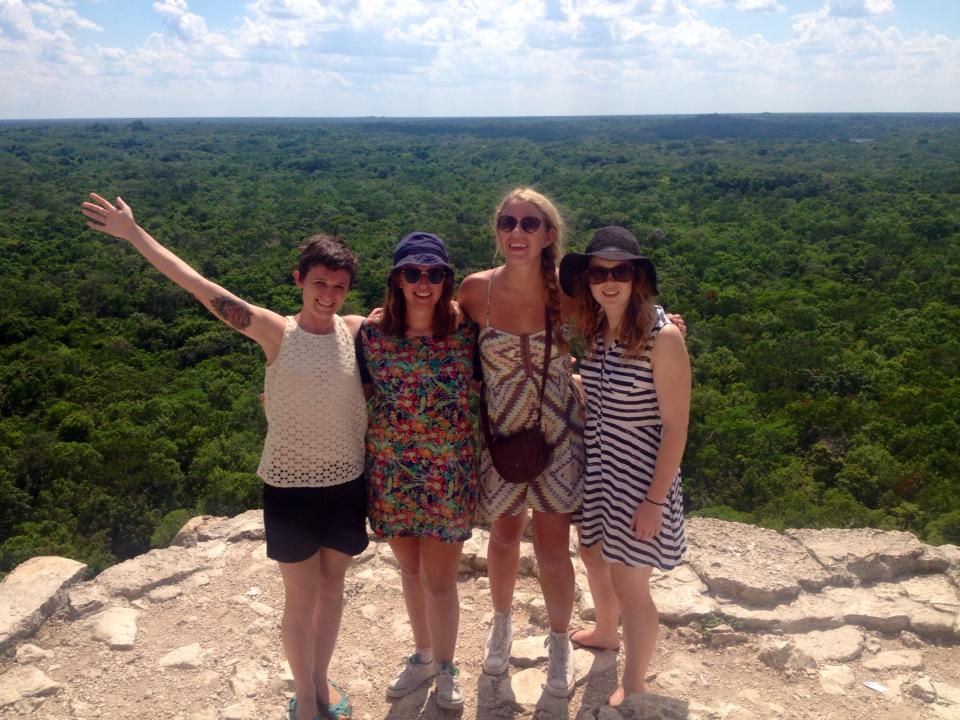 I have been at GVI Mexico for around 3 weeks now and it has been great fun! The projects are awesome, I get to play with kids all day and I have loved the Spanish lessons. One of the highlights so far has been a trip with a group of volunteers and I took to Tulum. Tulum is only about 40 minutes to an hour away from Playa Del Carmen (where we are staying) and it is beautiful. It is really easy to get to as well, only costing around 45 pesos for a bus. Once we arrived we spent the morning walking around ancient Mayan ruins located on cliff tops over looking beautiful clear blue ocean. Then when we got to the point that we were so hot and sweaty we couldn't stand it anymore, we walked down to the beach and went swimming! After this we spent the afternoon just relaxing on a nearby beach and ate lunch at a little shack restaurant located right on the sand! We spent the night in a cheap hostel located in the centre of Tulum, which even had the luxury of air condition – a definite bonus!
The next day we visited the ancient Myaan site of Coba. This entailed an hour bus ride from Tulum and back but it was absolutely worth it! Coba is located in the heart of the jungle. It includes three pyramids along with a number of other temples and sporting arenas. However the absolute highlight of Coba is that it is one of the few Mayan sites where you are still able to climb the largest pyramid. Located 2 km for the entrance the big one, as the local guides called it, is 42 meters high with uneven steps and just a rope down the middle as climbing support so it is not something I would recommend for people afraid of heights!
But once at the top the view is breathtaking overlooking the Mexican jungle. It was awesome to be standing where the ancient Mayan people had stood thousands of years before. It was definitely one of my highlights so far!!
So if you were considering coming to Mexico I would definitely recommend a trip to Tulum. It was awesome! I plan to go again!