Elephants and Eucalyptus on Hlambanyathi?
Not an association you would think is likely on Hlambanyathi Game Reserve (HGR), the reserve in Kwazulu Natal Province that GVI is now working on having left Venetia Limpopo Nature Reserve in Dec 2011. A breeding herd was recently seen moving through this old scrub patch of Eucalyptus trees, probably less than a hectare in extent, in the south of the reserve.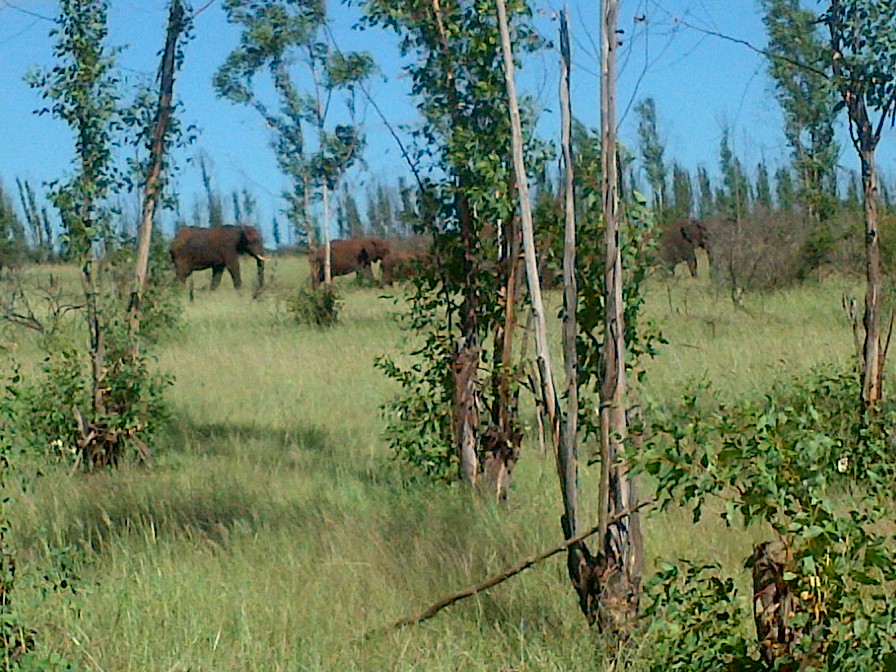 This commercial timber species is seen as something of an environmental curse in South Africa, and in time the GVI team on HGR may be involved in removing this old patch in cooperation with the land owners. For now though, there are still many other priorities the team are busy with, having only started our research on the reserve in January.
More typical Hlambanyathi GR elephant habitat
Subscribe to our Blog
GVI on Instagram
Sorry:

- Instagram feed not found.
GVI on Facebook