The Dynamic Duo- Part Two
By Leyla Isin and Valee Xiong
3 years ago

Last week we began introducing GVI Laos' new dynamic local duo. Sing and Valee are two former students who have joined the GVI Laos staff team. In addition to teaching and translating at our temple schools, they also offer Laos lessons to our staff and volunteers, and regularly invite and participate in cultural experiences with volunteers, including temple visits, Lao and Hmong culture talks, chanting, alms giving and Buddhist Lent ceremonies. Last week we introduced Sing Yang. Below is a piece written by the other half of our wonderful dynamic duo, Valee Xiong.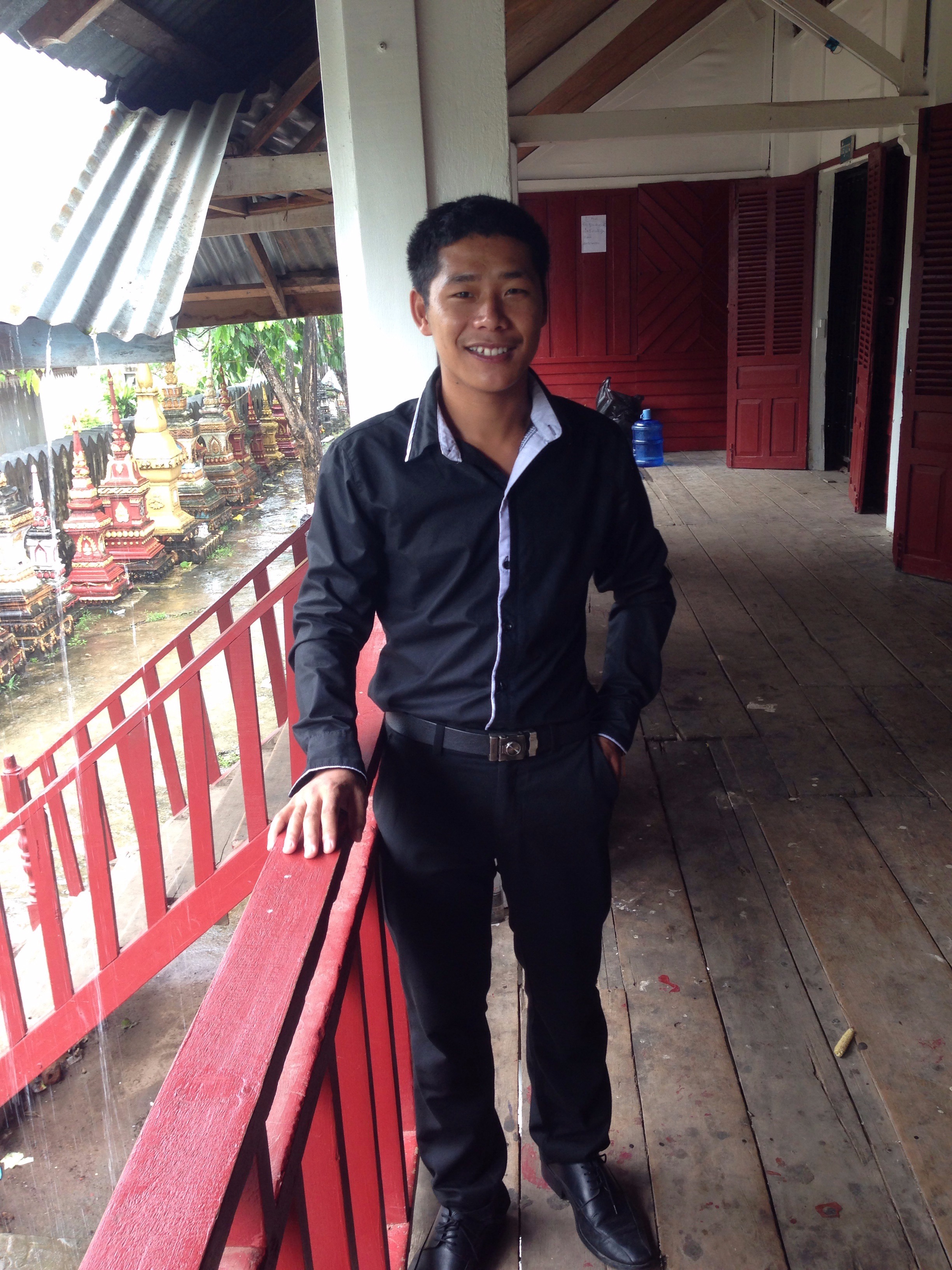 "I'm Mr Valee and I work as a teacher and translator for GVI Laos. I started working with them two months ago. I also studied English as a Novice Monk with them for five years. I've found that it is a very useful and helpful organization, because they have opened it to support and help Lao students who don't have a chance to study. I'm so proud that I can be part of their organisation to help them to assist Lao students, improve my English and get experience. I have also learned so much in their TEFL training, such as teaching techniques like gesturing and drilling words. In the future I want to continue working with projects that help to develop the country and support Lao students to come to study in town."
GVI Laos is both excited and humbled to have Valee and Sing on our team. We look forward to working with them long into the future!
By Field Staff Member Leyla Isin and Teacher/Translator Valee Xiong